10 Fall Ideas I am Determined to Try!
Glowing fires, turning leaves, bright orange pumpkins…
Um, no. I'm not ready. It's 90 degrees outside.
However, I will admit that I did get a little excited (ok a LOT excited) when I pulled up to Starbucks the other day ready to order my iced tea, and saw the big sign saying "Pumpkin Spice Latte is back!!" But I will not admit to doing a little dance in my car, or to taking a large swig of said latte while it was still extra hot.
I know a lot of you are already making the switch from Summer to Fall, so I thought I'd give you a little inspiration to get you going (and hopefully it will motivate me as well).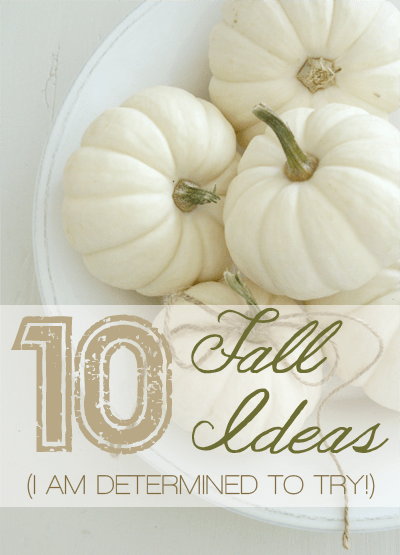 I have been pinning for a little over a year now. I've pinned hundreds of projects, including a bunch for fall, that I've never even attempted to try. I've been in a decorating funk lately, so I thought what better time to set a goal of attempting my version of some of those pretty fall projects that I've been drooling over.
10 is a good number, right? So here we go…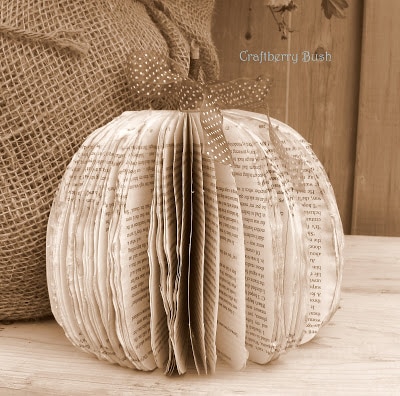 My girl
Kristen
sent me a whole bunch of German dictionary pages.
I still owe her a project or two out of those pages.
This book page pumpkin would be perfect!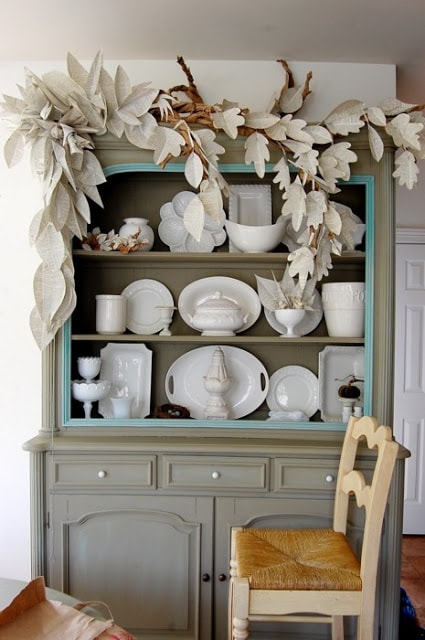 And while I'm at it, why not try my hand at a
pretty book page leaf garland,
like this one from The Nester.
I have always wanted to make a Thankfulness Tree with my kids.
I think they are old enough this year to really understand it.
Time to go to the local park and pick up some twigs!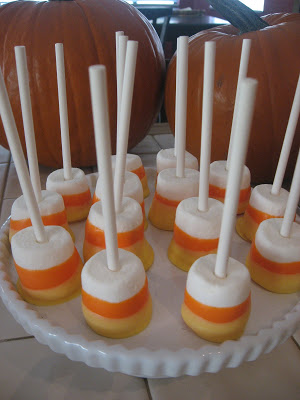 Candy Corn Marshmallows (no source – found via Pinterest)
If you've been following for a while, you know I have a chocolate covered marshmallow fettish.
It's such an easy, and super cute treat to give away!
Love these candy corn marshmallows!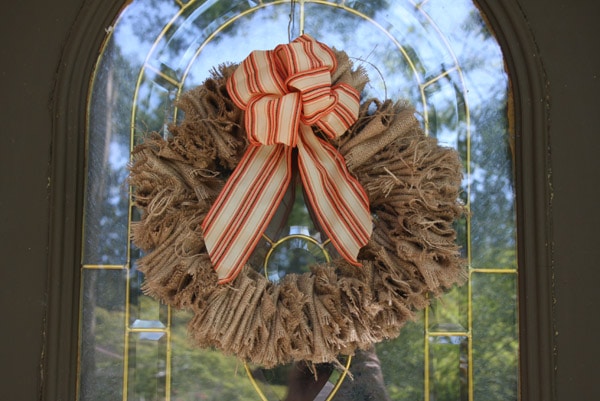 Frayed Burlap Wreath (Andrea Steed)
I still love my burlap garland and this is a wreath that looks similar.
I've never been a huge fan of wreaths, but this seems worthy of an attempt!
There's no tutorial, so I'm thinking…bent wire hanger?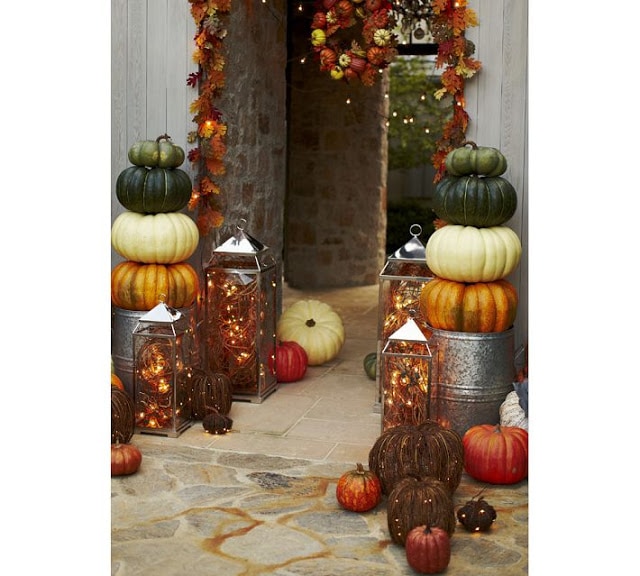 I've always thought the pumpkin topiaries are so adorable,
and you can't go wrong with a Pottery Barn knock-off!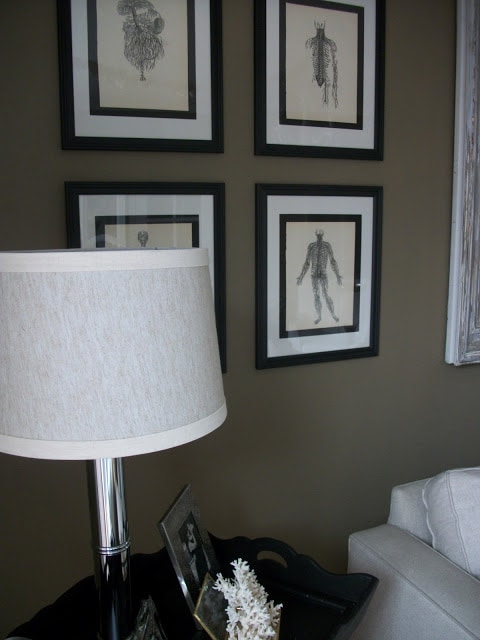 I love these vintage anatomy prints, and thought they'd be a fun alternative
to the typical Halloweenie type pictures.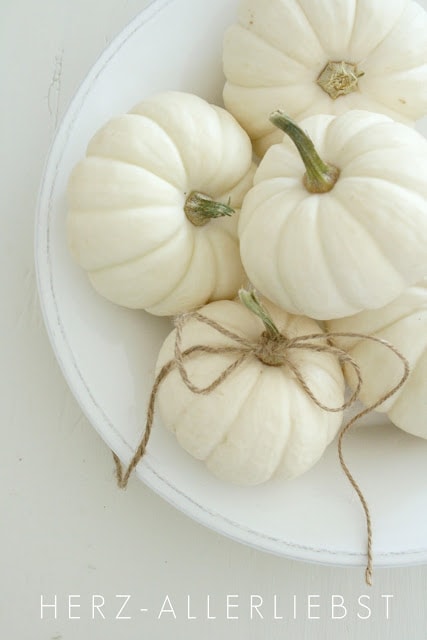 Twine tied white pumpkins (
Flickr
)
This was one of my very first pins. Like ever.
I am just completely drawn to this image.
I see a copycat in my future.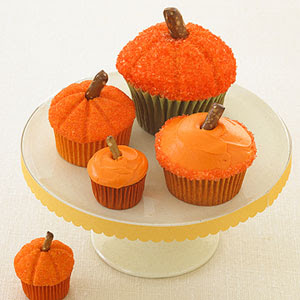 Pumpkin Cupcakes (Hostess Jo)
Could these pumpkin cupcakes be any more stinkin' adorable??
I want to make a super cute snack for my kids class on Halloween.
I think they will love these!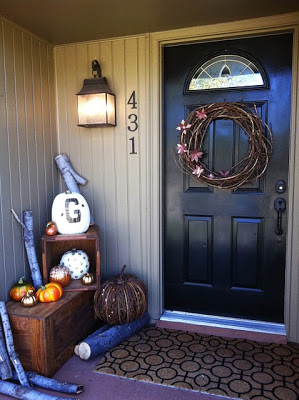 Fall Front Porch (90 Fall Porch Ideas as seen on Shelterness).
This is the same shape as my front porch. I always hated it because I don't feel like I have much decorating room, but obviously that didn't stop this blogger!
(I really hate that I don't know who's it is. A lot of the individual images in the round-up are not linked, so if you know who's front porch this is, please let me know so I can give credit!)
What's on your project list for fall?
Happy Fall Y'all!!
Be sure to check out these great fall projects!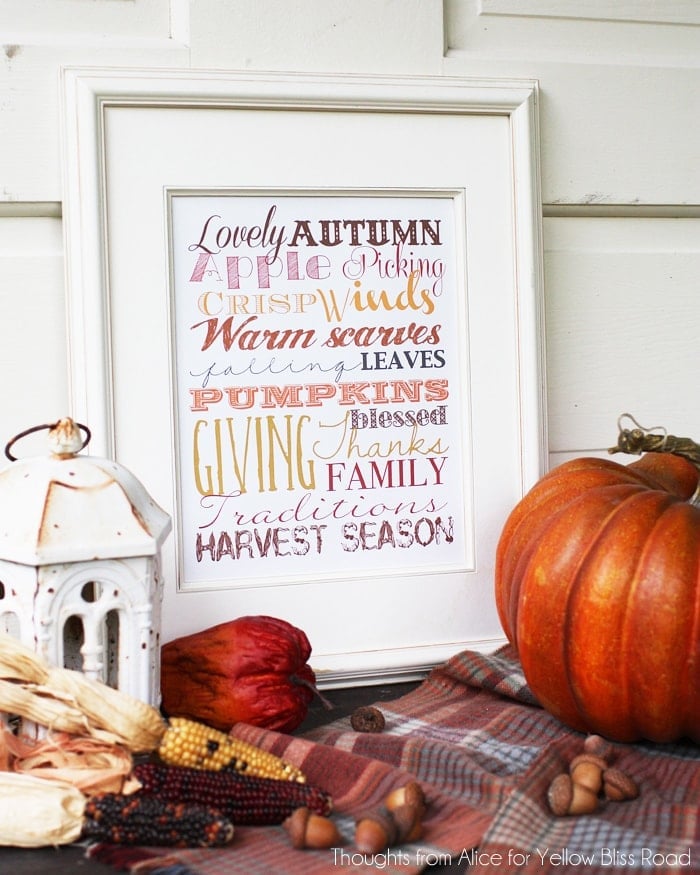 Fall Subway Art Free Printable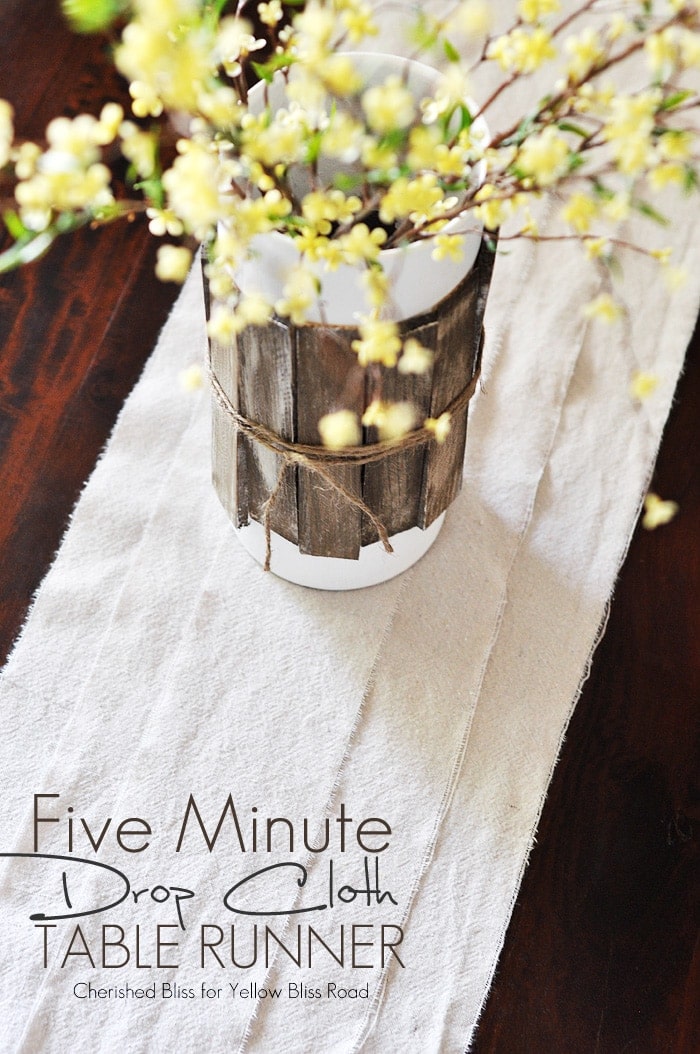 Five Minute Crop Cloth Table Runner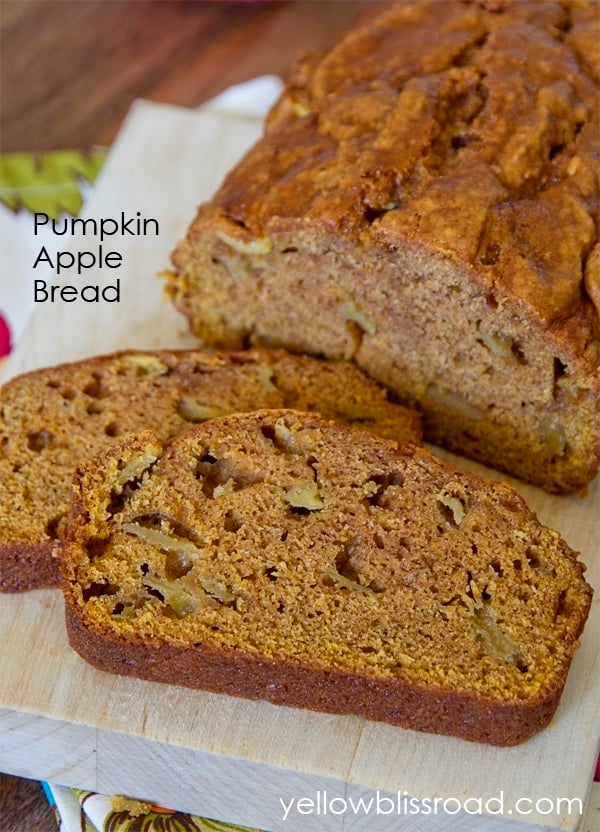 See all of the great Fall inspiration HERE.