It's summer!!!! After this week my kids are officially on summer break and the fun really begins. In this post I'm sharing ten of my favorite summer recipes and projects. How does that equal 100? Well ten of my friends are also sharing ten of their favorite summer projects and recipes – that's over 100 fabulous ideas to keep you busy every day of summer break!!
So let's get going. Here are my top ten summer favorites: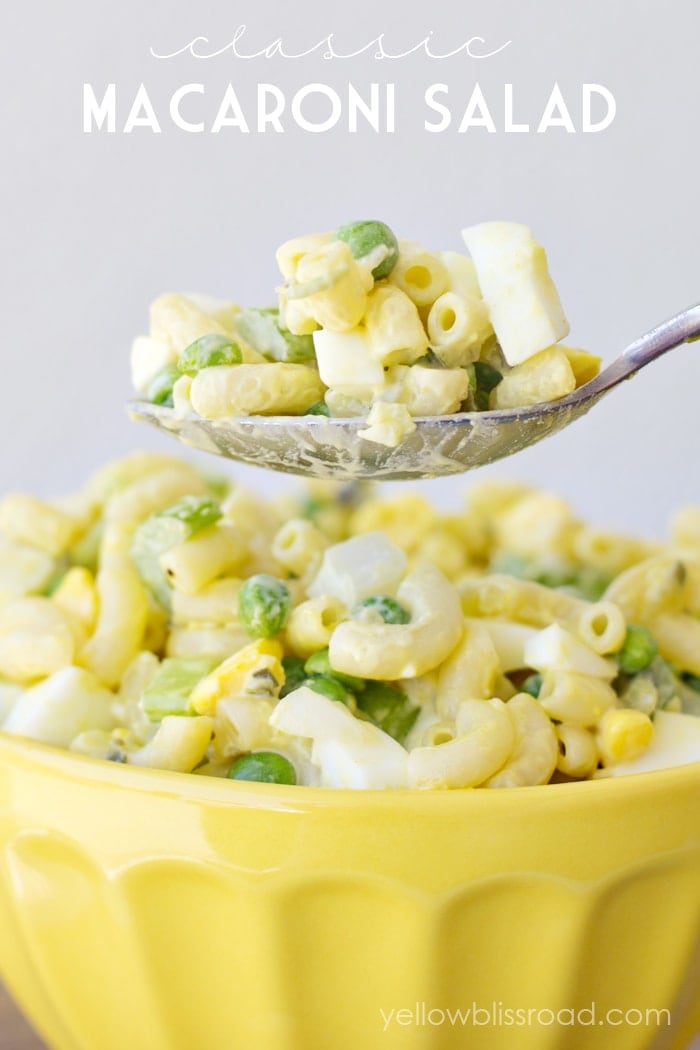 This classic side dish is perfect for your next BBQ or summer party!
This was my favorite ever, with gorgeous flowers from my own backyard.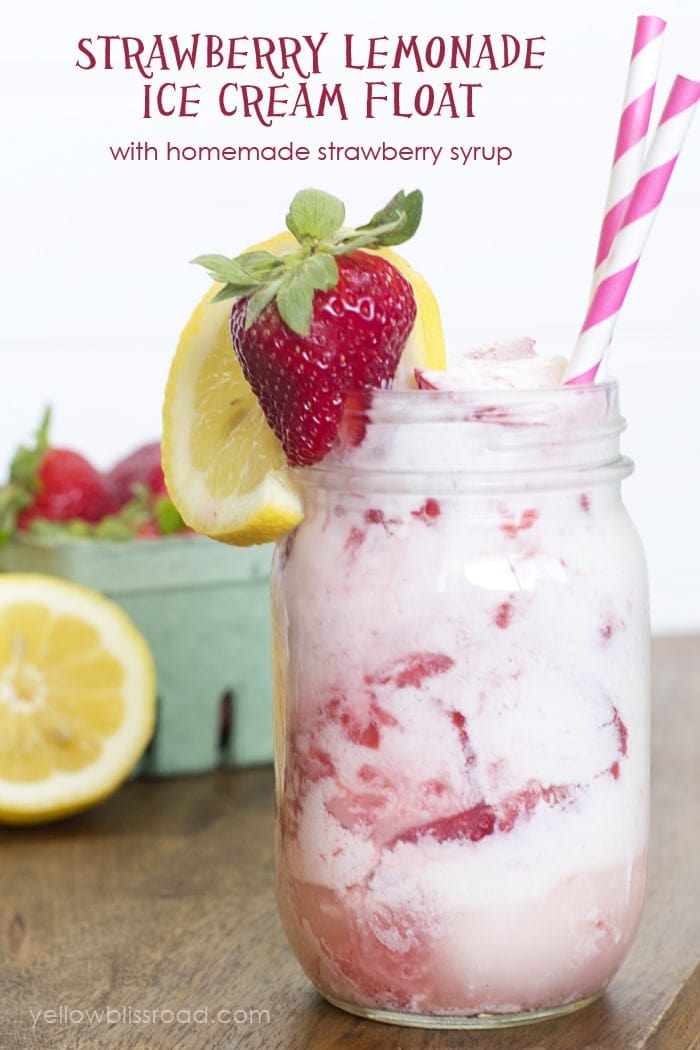 Strawberry Lemonade Ice Cream Float
It tastes as good as it looks.
My most popular appetizer recipe to date on Yellow Bliss Road. Perfect for snacking by the pool!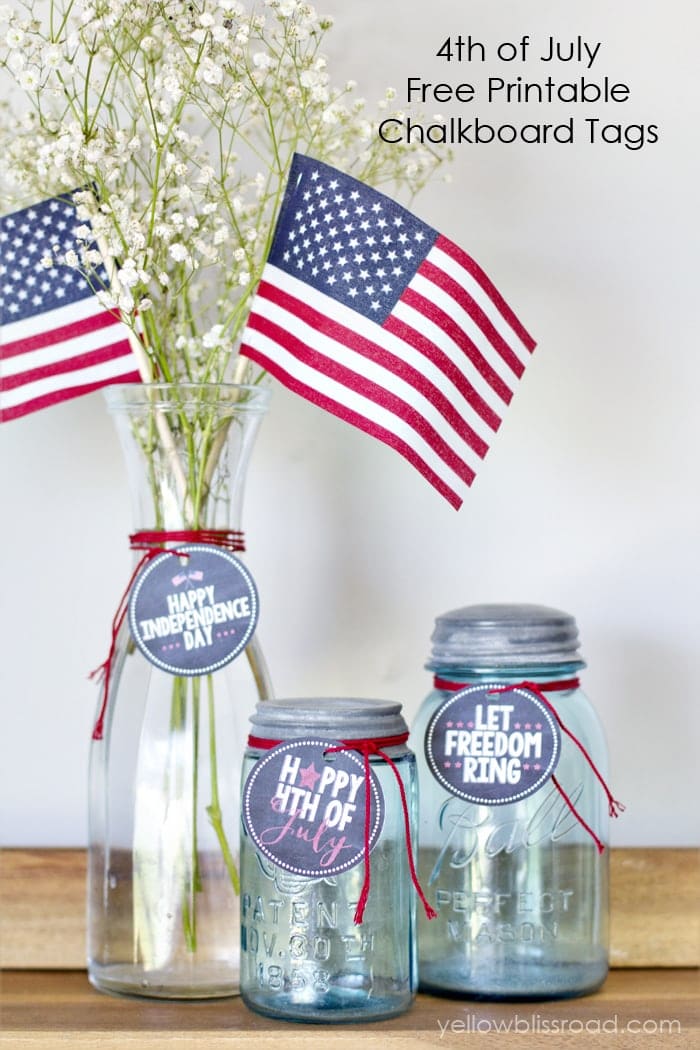 Fourth of July Free Printable Tags
Free printable tags that are perfect for decorating for the Fourth of July.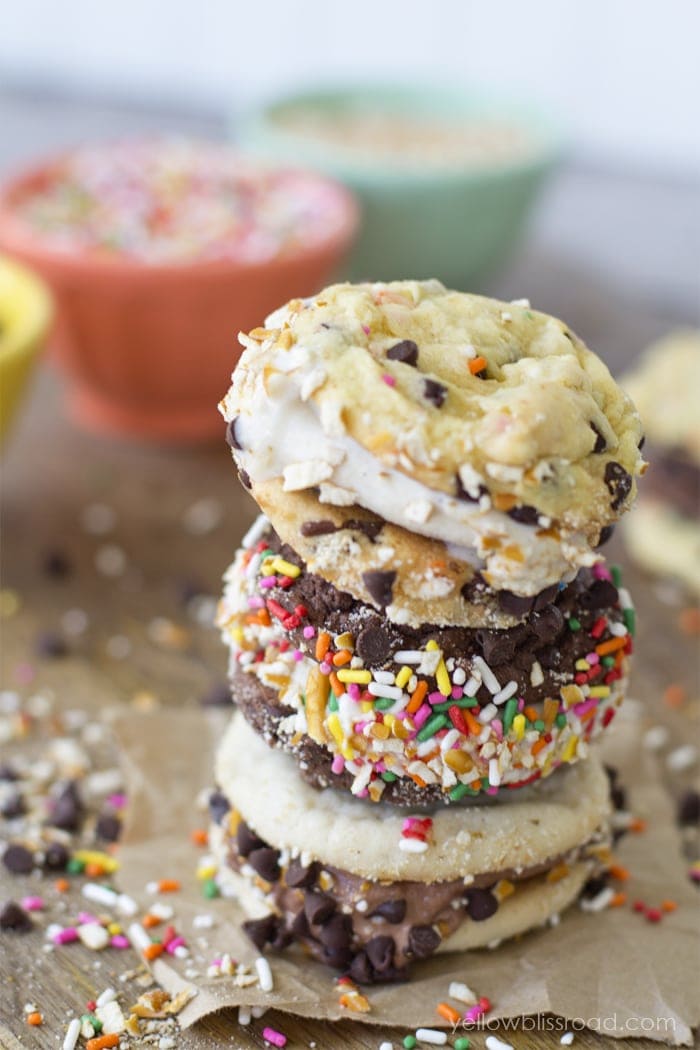 Make Your Own Ice Cream Sandwich Bar with Free Printables
A great idea for birthday or summer parties. Or ever for celebrating the end of summer.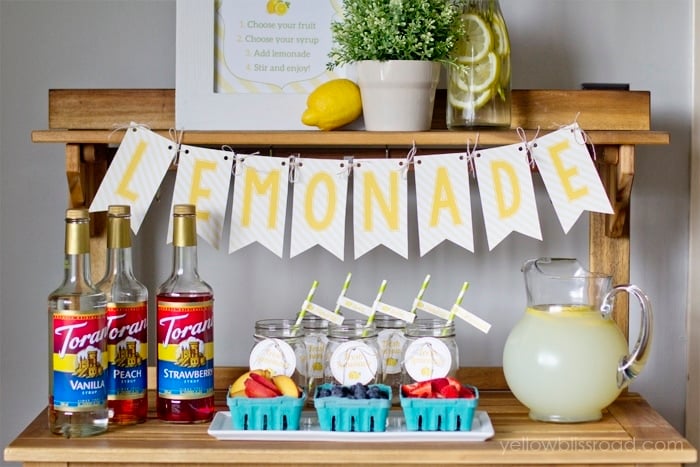 Flavored Lemonade Bar with Free Printables
Have your own deluxe lemonade stand with lots of mix-ins and free printables.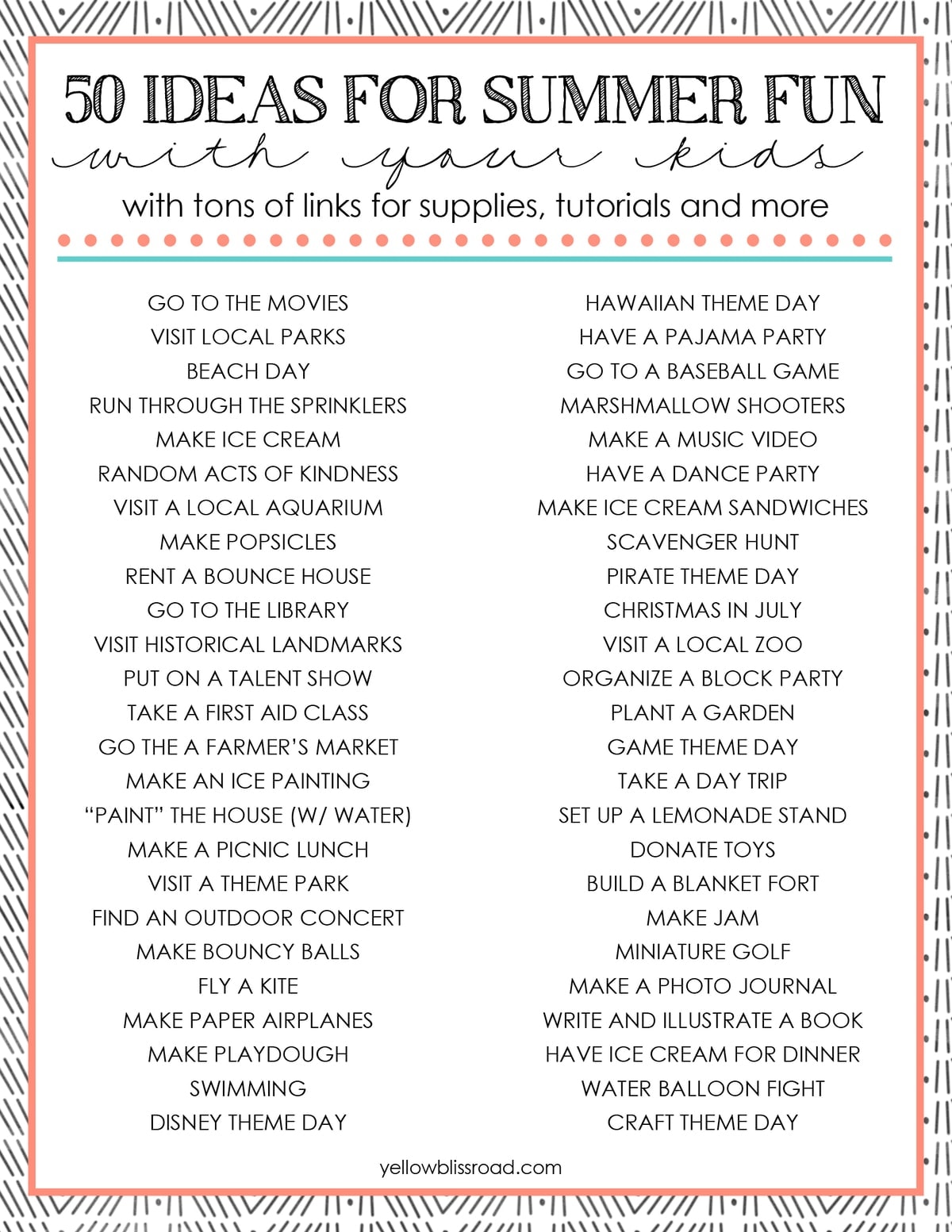 50 Ideas for Summer Fun with Your Kids (with tons of links!)
This post was so popular that I wrote a second – click over to check them out and then check out the next 50 ideas!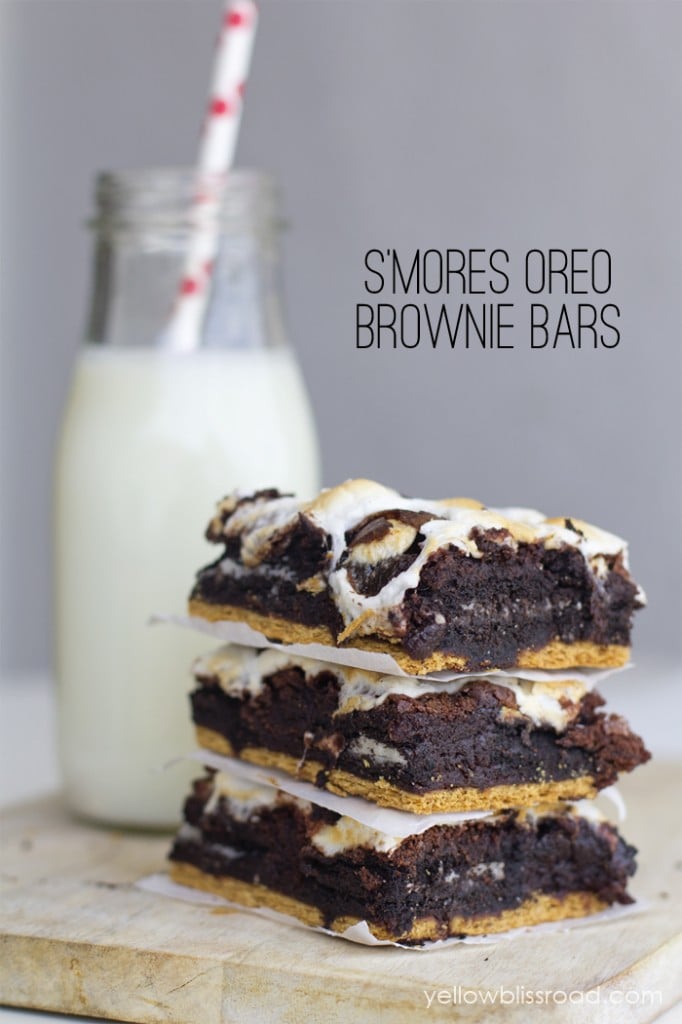 Probably the most perfect dessert that I've ever created.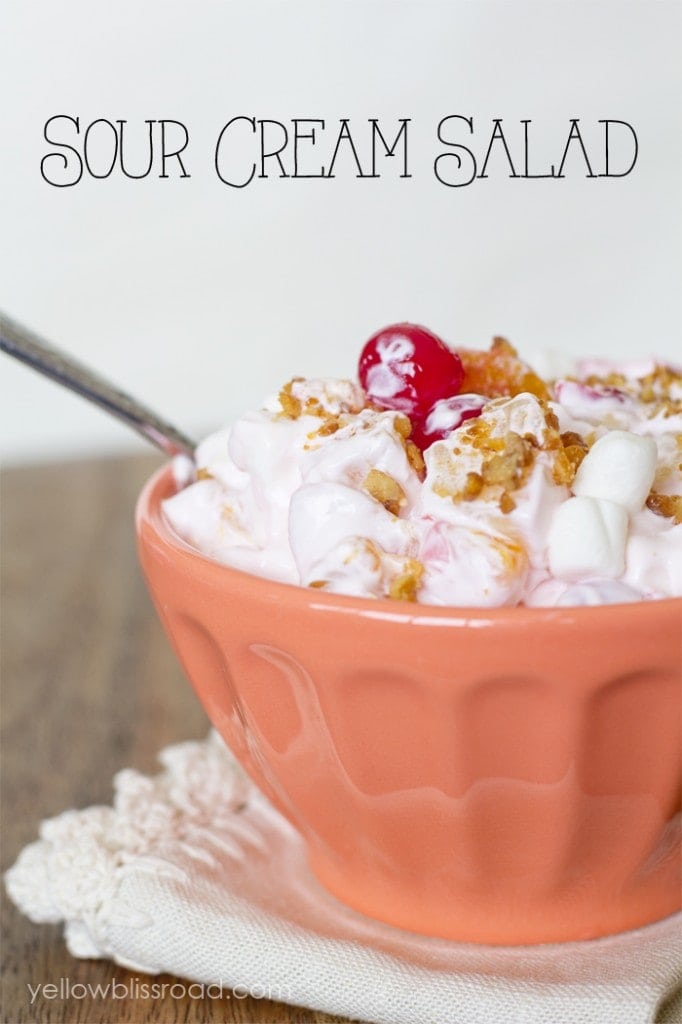 Sour Cream Salad – A Family Favorite
This one is a family favorite, and a yummy take on the classic ambrosia salad.
Well there you have it – my top ten favorite posts for summer!
For 100 more fun projects and delicious summer recipes, be sure to stop by and visit my friends!
  For more summer related posts, be sure to go here.
For more delicious recipes, be sure to go here.
Hi! I'm Kristin, the creative mind behind Yellow Bliss Road where you will be inspired by tons of easy to follow recipes, lots of free printables, and a little sprinkling of life thrown in for good measure.