It may feel like you have just begun your summer vacation, but the school year will be here before you know it. Why not start getting organized now? I've created this whole set of printables designed to do just that! This School Year Organizer is based off of the annual planners you can purchase in my online store HERE. However, since I know how expensive it can be to just get ready for back to school, I've decided to offer this school year planner for half off until July 31, 2016!! (Scroll to the end of this post to get the coupon code). Plus, since there have been so many requests, this set can be purchased in either the full page (8.5″ x 11″ size) or in A5 (Filofax) size!
I've managed to cram a ton of stuff into this school year planner and organizer. Here's what it includes:

Cover page | Individual Calendars for July 2016 – June 2017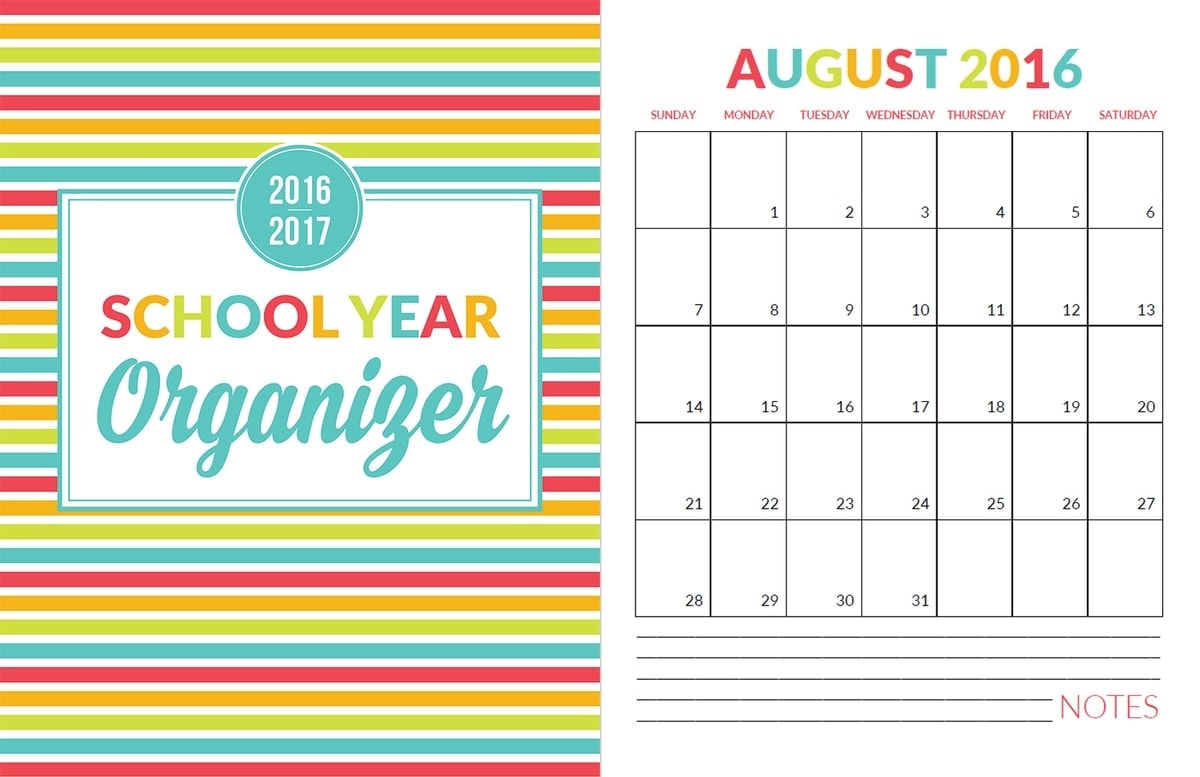 Daily to-do list | Week at a glance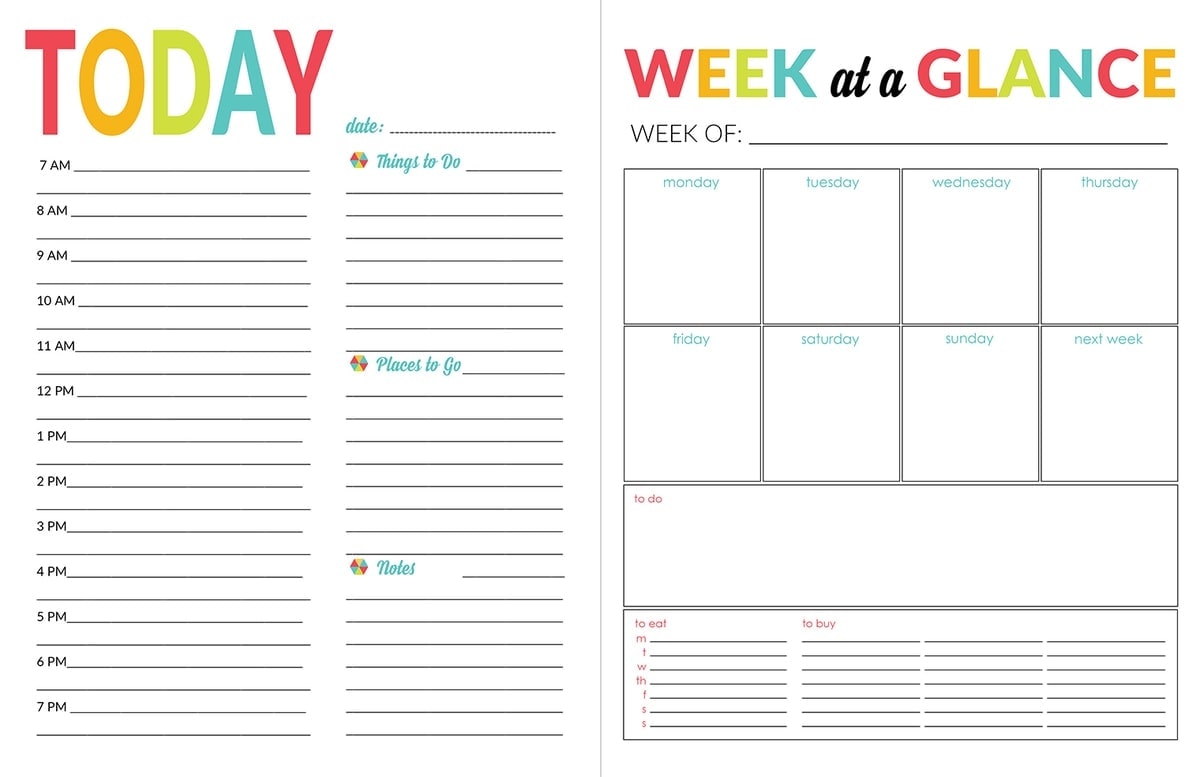 Weekly to-do list
Important dates/holidays to remember (blank)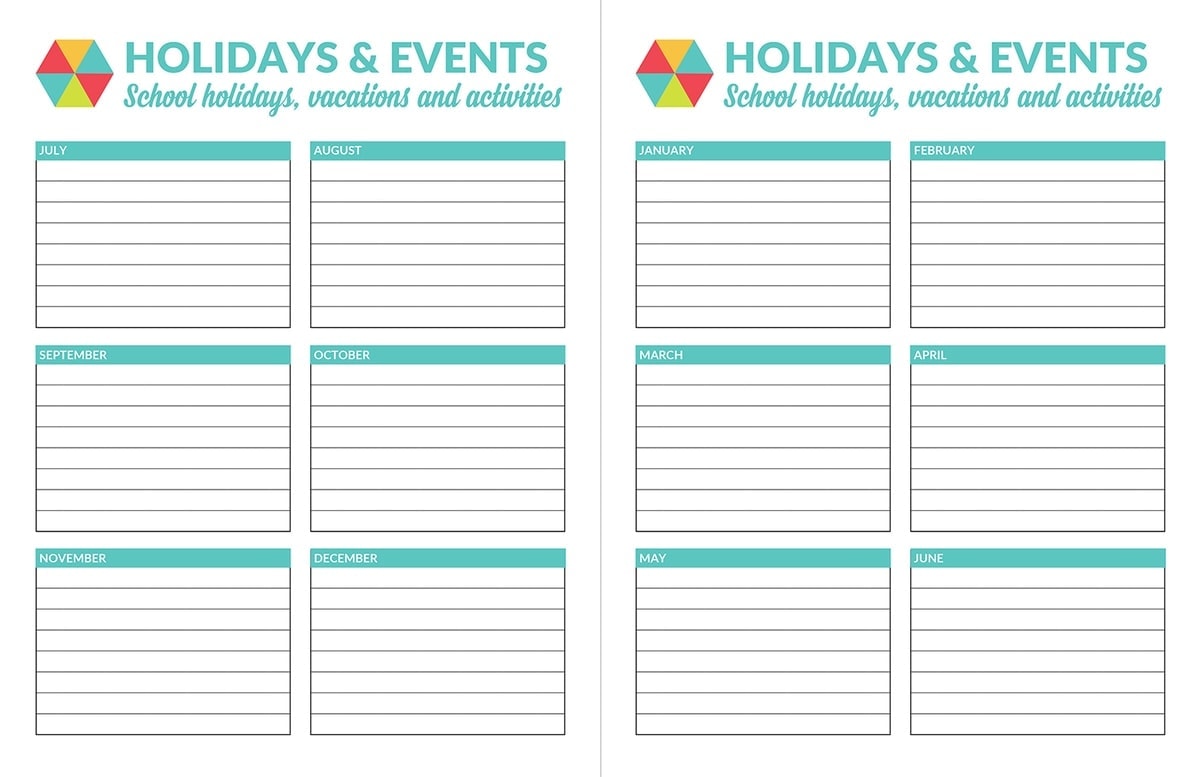 Friends' contact info | School and important people info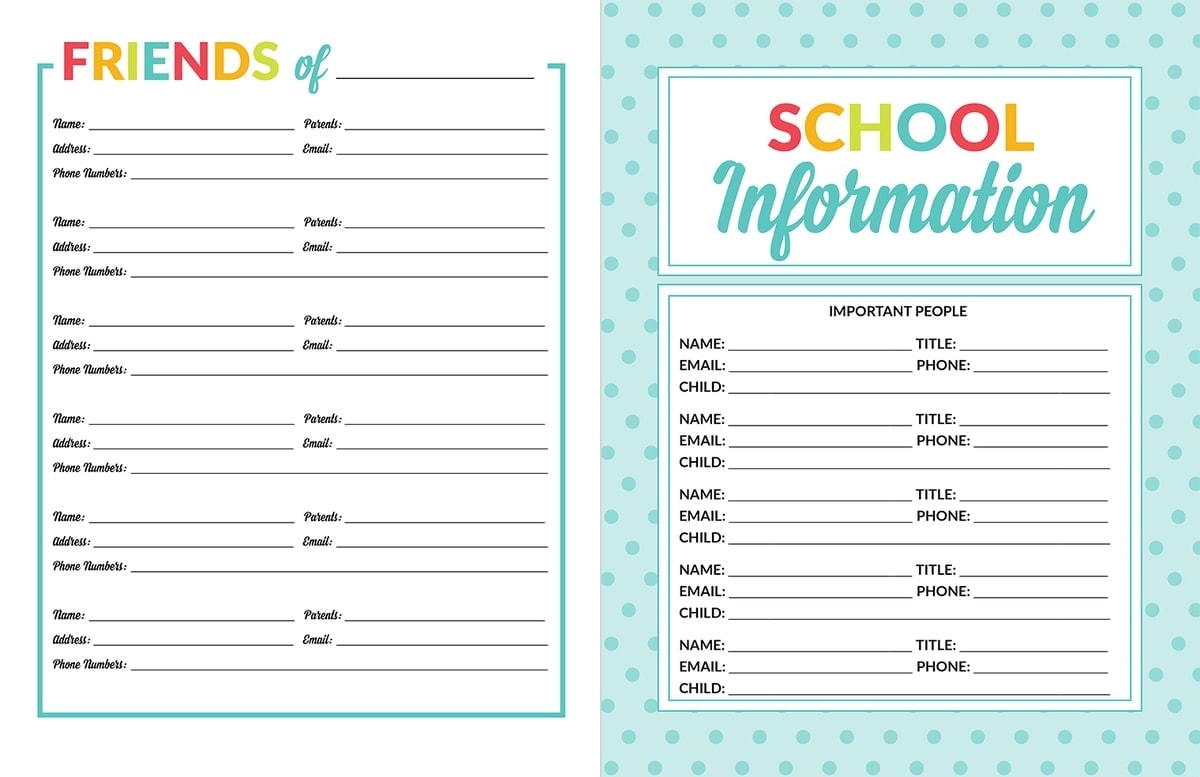 Reading charts | Daily Tasks for kids (homework, chores, etc.)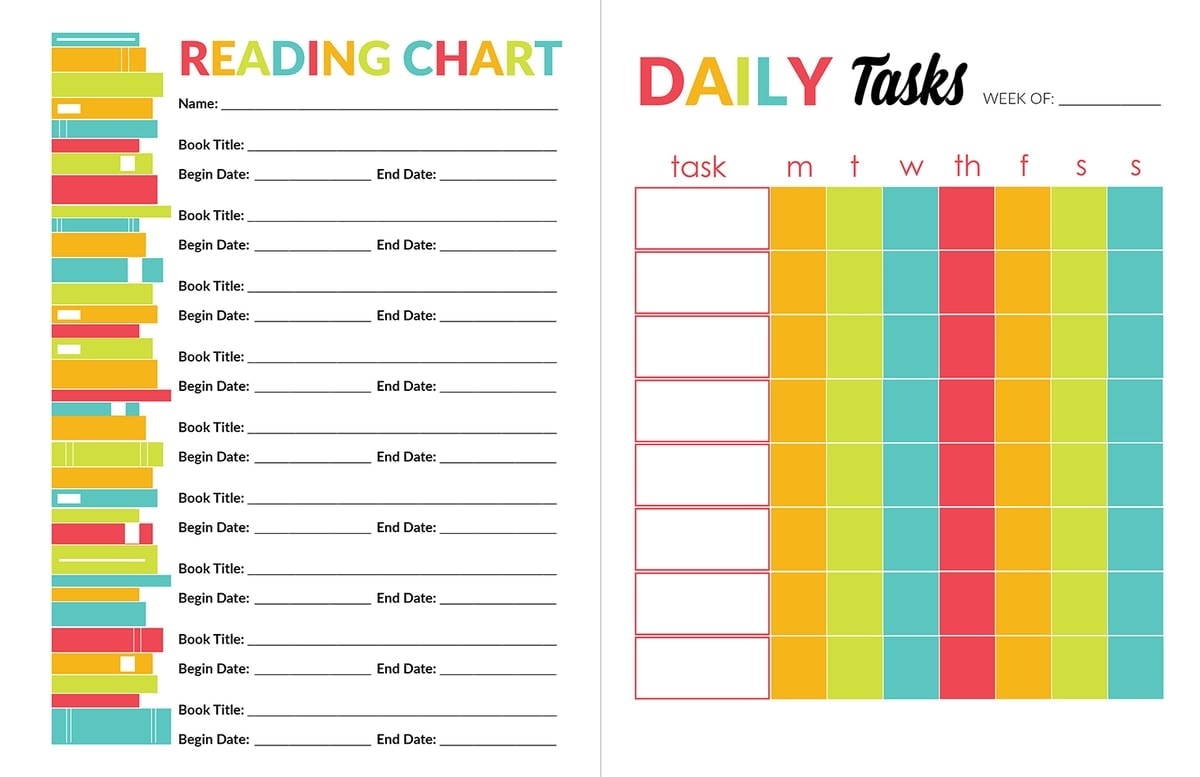 Teacher questionnaire | Teacher gift tags for the first and last days of school, plus 2 designs to use any time during the year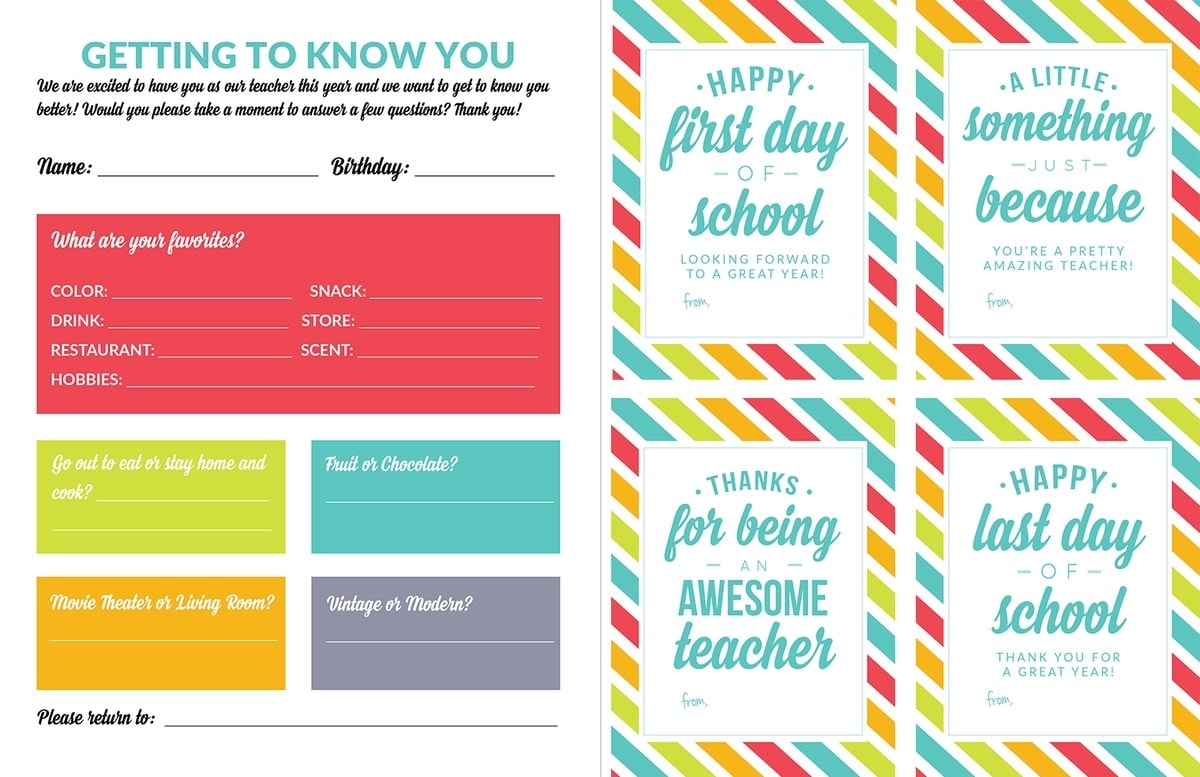 "Letter to the Teacher" Letterhead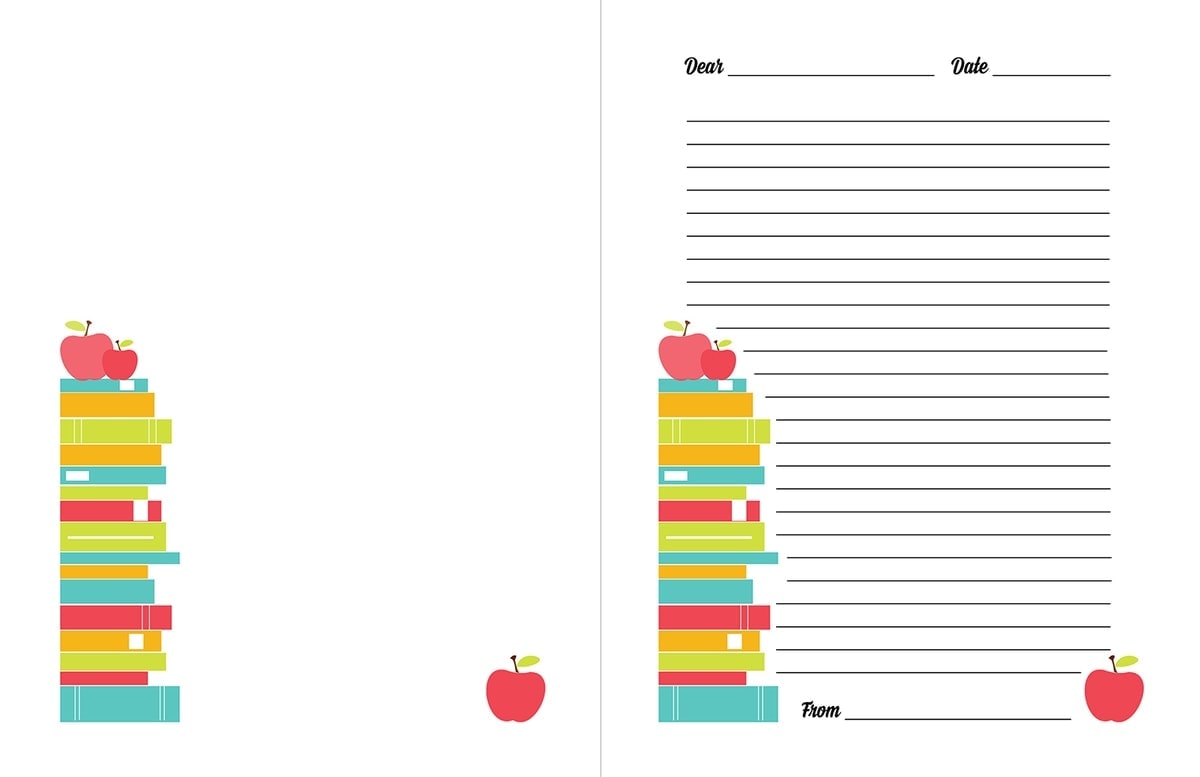 Note paper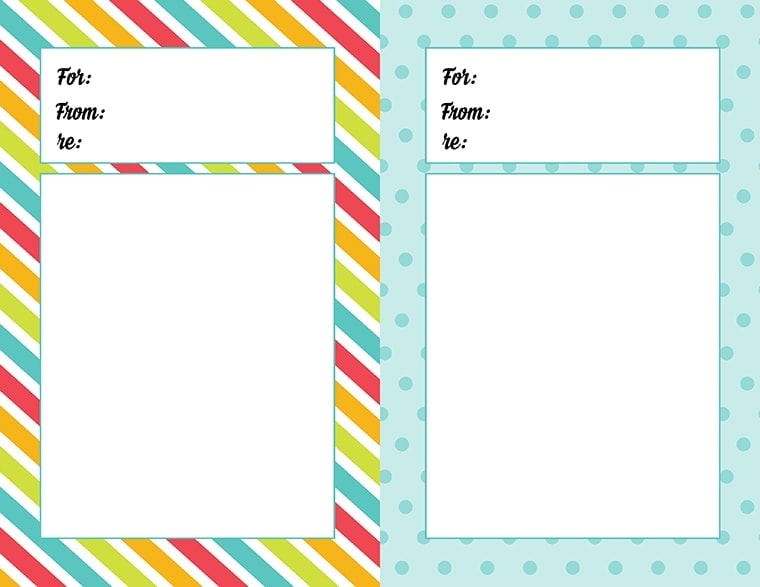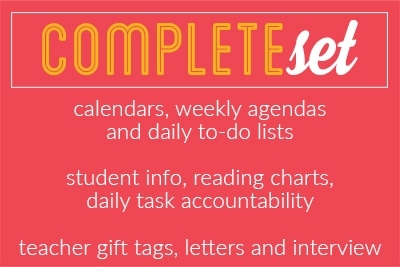 ($6.49 or $3 until 7/31/16):
Includes everything from the Calendar pack, kids pack and teacher pack.
You can use this organizer as a supplement to your current day planner, as a planner/organizer all on it's own, or just use the pages you need and pin them on your bulletin board where the whole family can see them. You will also be able to find the coordinating 2017 Day Planner, Menu Planner and Blog Planner, coming this fall!
Also available as free printables are these coordinating first and last day of school interviews & photo signs, and lunch box notes. These will be available in separate posts next week and will always be free.
First day and last day "All About Me"

First and last day photo signs
(including "First/Last Day of TK" which so many people have asked for!!!)

Lunch Box Notes
I plan to put this organizer to good use this coming school year. How about you?
Click HERE to see all of the sets available in the shop, and to find out how to get your 2016-2017 School Year Organizer for FREE until July 31, 2016.
Want even more organization? Visit the SHOP for all of our 2016 Day Planners, Menu Planners and Blog Planners that have all been marked down for summer!