Hey everyone! I'm back with another awesome giveaway for you!! Who couldn't use some extra CASH this Christmas? Well I've teamed up with my FABULOUSLY talented Creative Team to bring you a nice little cash giveaway . The 2014 Creative Team AND the new members who are joining us for 2015 have joined forces to line your pockets with $250 extra dollars.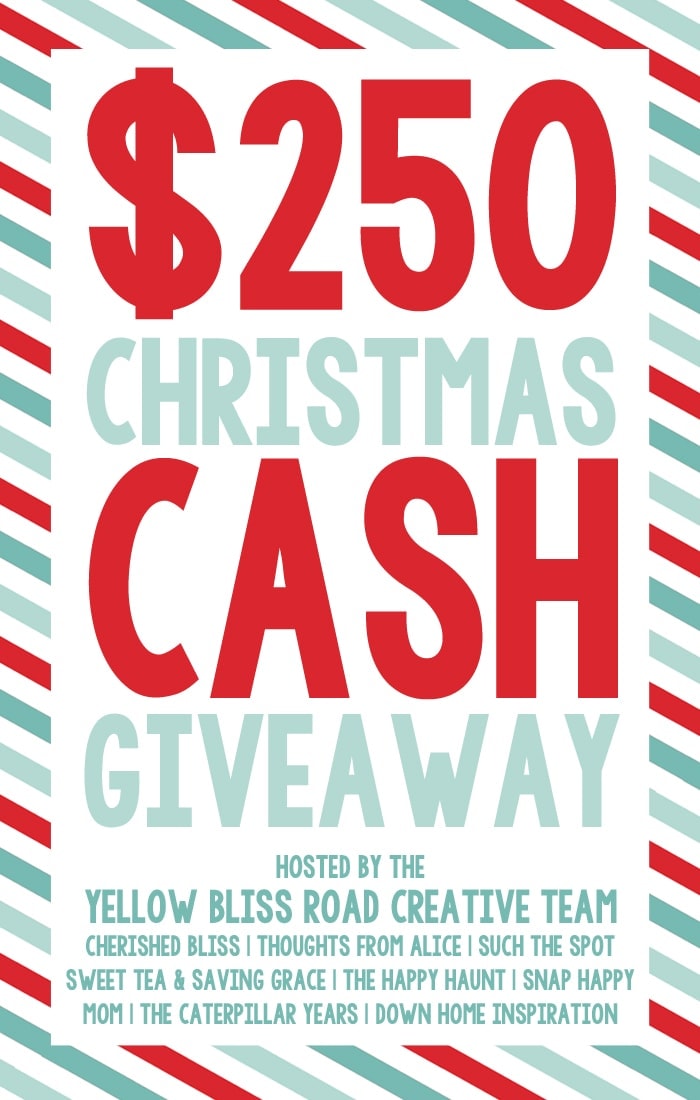 I know you'll want to get to know each of these girls (because they're awesome) so be sure to pay them each a visit!
Yellow Bliss Road (that's me!!)
All you have to do to enter is use the Rafflecopter below. If you haven't used it before, it's super easy – just login or create a new account, and then click on the entries – easy peasy!
In case you missed it, I have another adorable giveaway going on right now. If you have a sweet little daughter like I do, she will LOVE this!