You may not have known this, but in my late teens and early 20s, I was a preschool teacher. I taught for six years, only to realize that (unfortunately) preschool teachers are just not regarded as true "teachers" but more as babysitters, especially when you are working in a full time care setting versus a half day program, and this is evident in the salary. At times it can really seem a thankless job. Don't get me wrong, I really did love my job but it just didn't pay the bills.
Since that experience, It has been my goal that I would make sure my children's teachers, from preschool through high school (or as long as my children will let me!) know that they are appreciated, at least by me! I also want to make sure to teach my children small ways to show appreciation for the people who care for them day in and day out.
Last week I showed you what my kids are taking to school to share with their friends, and today I'm going to show you what they are taking for their teachers!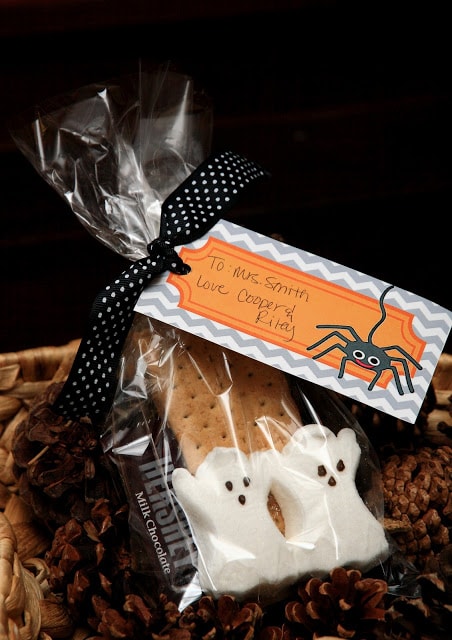 Another Pinterest inspiration! I knew this would be a cute and inexpensive way to show the kids' teachers that we appreciate them.
Here's what you need to make your own S'mores treat bag:
2 Halloween Peeps Ghosts (they have jack-o-lanterns too!!)
2 Graham crackers
2 Hershey's chocolate minis
Put all ingredients in cello bag, tie with a cute ribbon and you've got a super cute gift that anyone would love to get!
I made the tags in Photoshop and if you'd like them here they are. Just click to enlarge, right click, and save.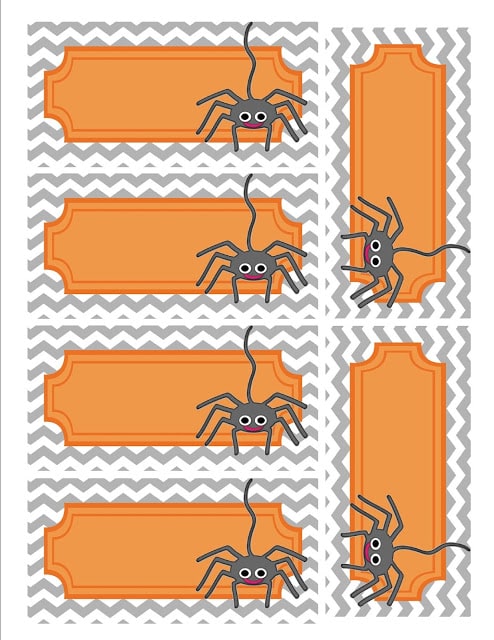 You could use Publisher or Photoshop to add text, or simply hand write. Printables are for personal use only.
Just a small, simple treat, but their teachers will know that we love them, and that's what really matters!
How do you show appreciation to the caregivers in your children's lives?