"This shop is part of a social shopper marketing insight campaign with Pollinate Media Group™ and BJ's Restaurants but all my opinions are my own. #pmedia #BJsrestaurants http://cmp.ly/3/8vNxcO"
My son is starting Kindergarten in the fall. I am beyond excited because I know he's ready and he's going to love it! But I'm also feeling all of those Mommy-heart-tugging emotions that go along with it.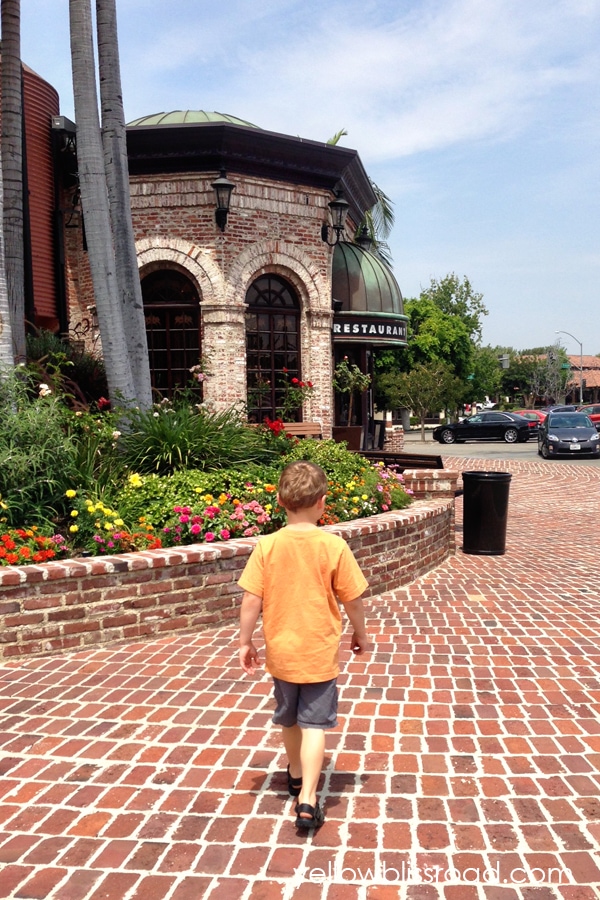 So I decided to plan a special day with him where we could have lunch and do some school supply shopping, just the two of us.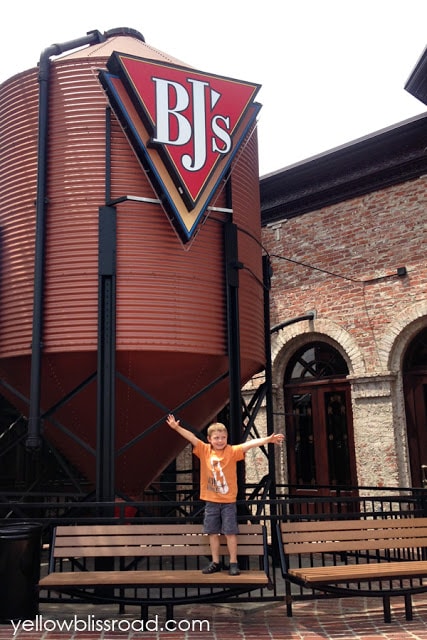 We started off at one of our favorite places – BJs Restaurant, where the new Big Poppa's BBQ is now available. I was pretty excited to try the new menu, but not as excited as this guy!
What do you want for lunch Coop? RIBS!!!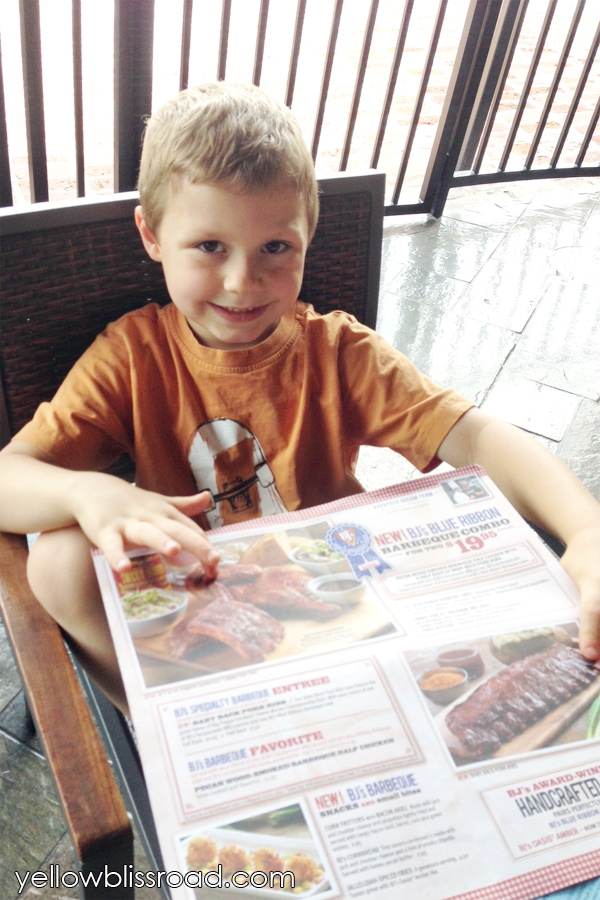 Never one to deny my son some good eatin', we ordered the BJ's Blue Ribbon combo, with a whole half chick, ribs, cole slaw, matchstick fries and no BBQ is complete without homemade cornbread!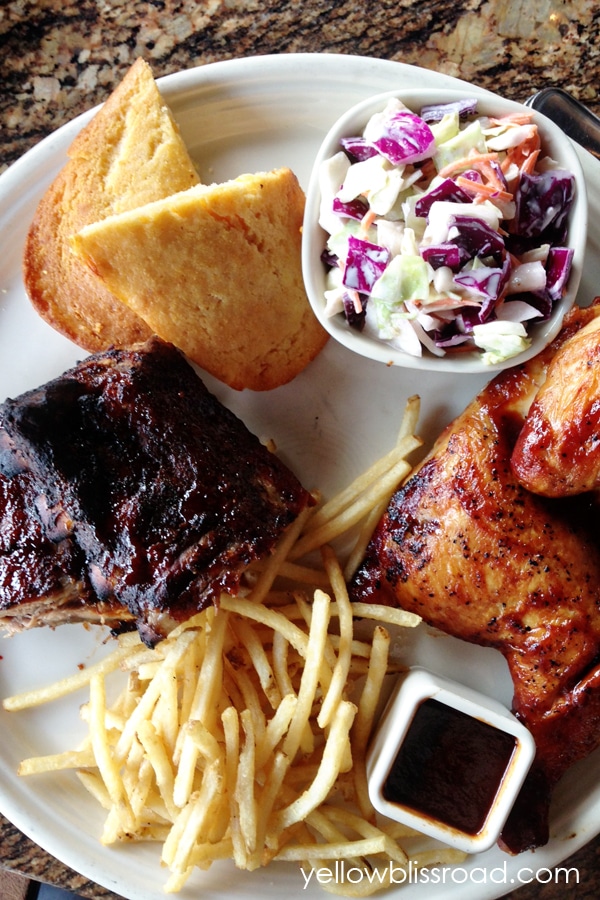 He really enjoyed the ribs, but did say they were a tad spicy. The rub is a bit on the spicy side, but the BBQ sauce helps to tame that down a bit. Washing it down with Root Beer didn't hurt either!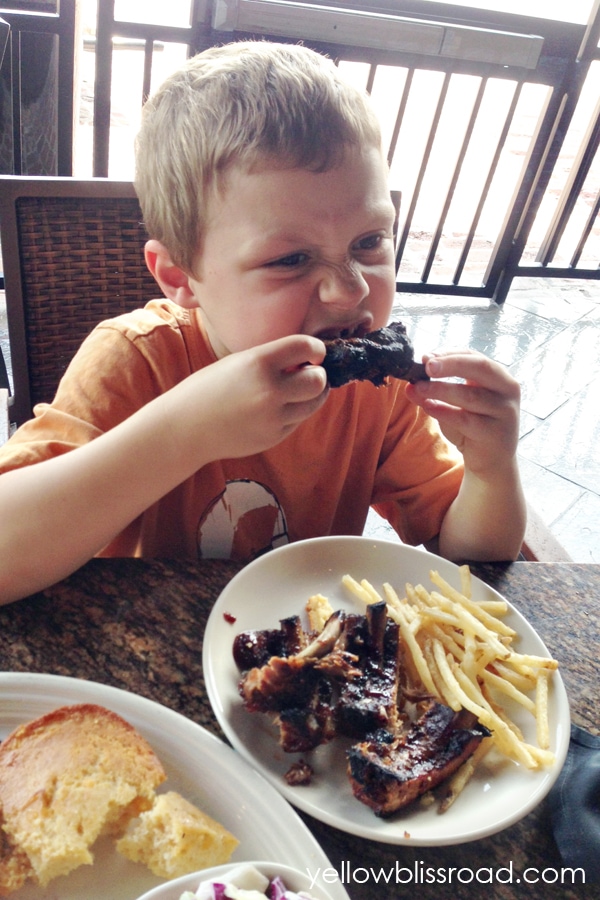 My review? Holy deliciousness Batman, that's some good BBQ! Everything on that plate was mouthwatering. And for $19.95 is was a TON of food, much of which I will continue enjoying during the week!
It was a fun day spent with my boy, and one that I will treasure as he head's off to school in a few weeks.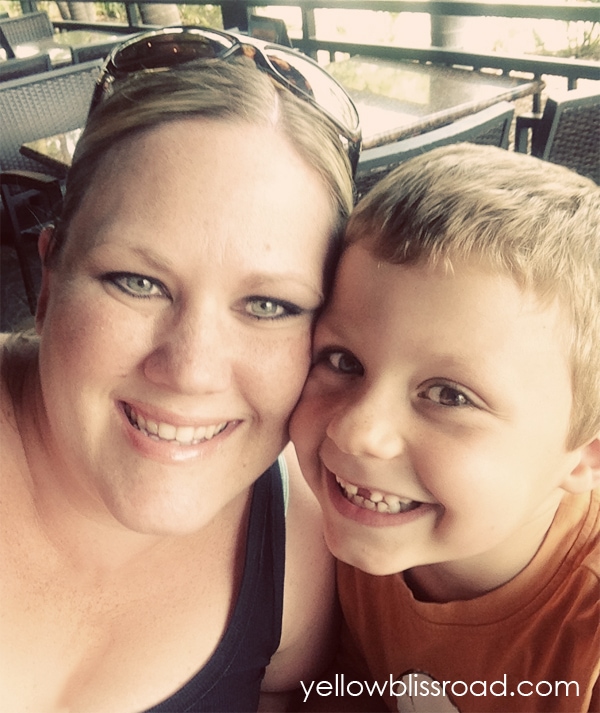 I just love this little guy with all my heart, no matter the trials he puts me through, and it's such a joy to watch him grow. I can't wait for the first day of Kindergarten!
Are you a fan of BJs too? Be sure to follow them on Twitter and Facebook to keep up with the latest specials, and check out their full menu on their website. The Big Poppa's Smokers menu is only available until September 2, so be sure to stop by soon to check it out!