Post is brought to you by EVITE® and 100% DOLE® Canned Pineapple Juice. The text and opinions expressed are my own.
This delicious Aloha Ham recipe is topped with a tropical pineapple-ginger glaze, inspired by the best flavors of the islands. As it bakes, the glaze is caramelized to gorgeous perfection, making this ham a beautiful centerpiece to your holiday table.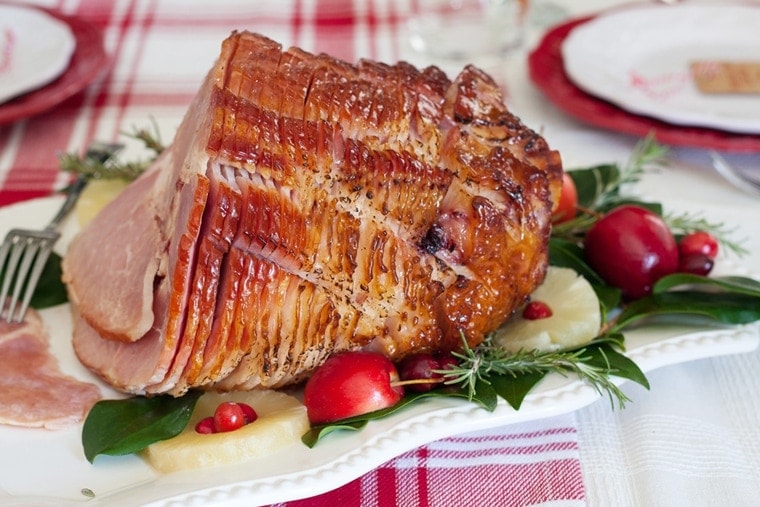 Ham is my all-time favorite holiday entree. It's delicious, can feed a ton of people, and if you're lucky enough to have leftovers, it makes the best sandwiches the next day. I'll take this sweet and savory Aloha Ham on my Thanksgiving or Christmas dinner table over boring turkey any day!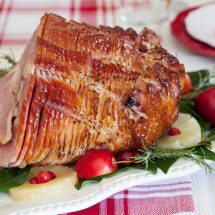 Aloha Ham Recipe
Print
Pin
Rate
Prep Time: 20 minutes
Cook Time: 2 hours
Total Time: 2 hours 20 minutes
Servings: 24 people
Ingredients
4 cups 100% DOLE® Canned Pineapple Juice
2 pieces fresh ginger 1-inch each, peeled and sliced
3 large garlic cloves smashed
10 whole cloves
1/4 cup Dijon mustard
1 cup light brown sugar packed
1 bone-in fully cooked ham 6-8 pounds
Instructions
Preheat oven to 325 degrees.

Combine juice, ginger, garlic, cloves, Dijon and sugar in a small pot. Bring to boil, whisking occasionally, and reduce until syrupy. Remove from heat. Reserve 1 cup of glaze to serve as a sauce with ham.

Score surface of ham in diamond pattern, making 1/4-inch deep cuts. Place in a roasting pan lined with foil. Cover pan tightly with foil.

Bake ham according to package directions. During the last 40 minutes of baking, brush ham with glaze. Continue baking uncovered until meat thermometer reaches 140 degrees.

Serve reserved sauce with ham slices.
Check out this post for more info!
Try these delicious side dishes to compliment your ham!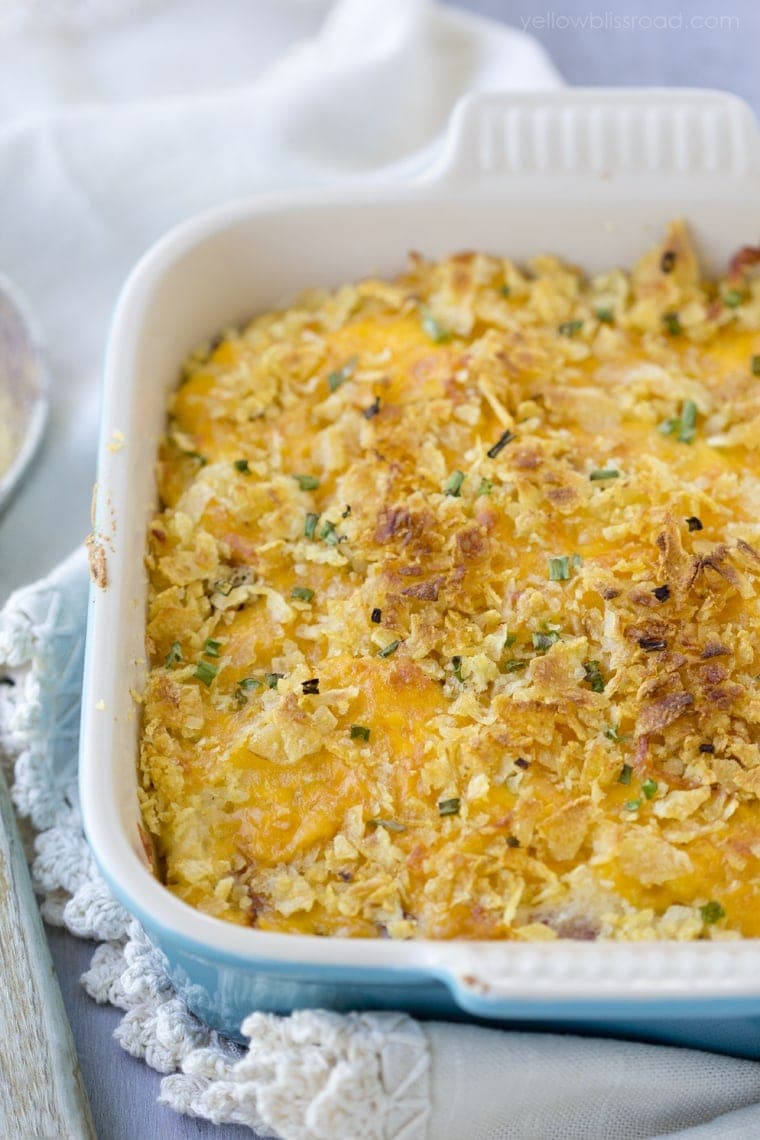 Twice Baked Potato Casserole with Potato Chip Crust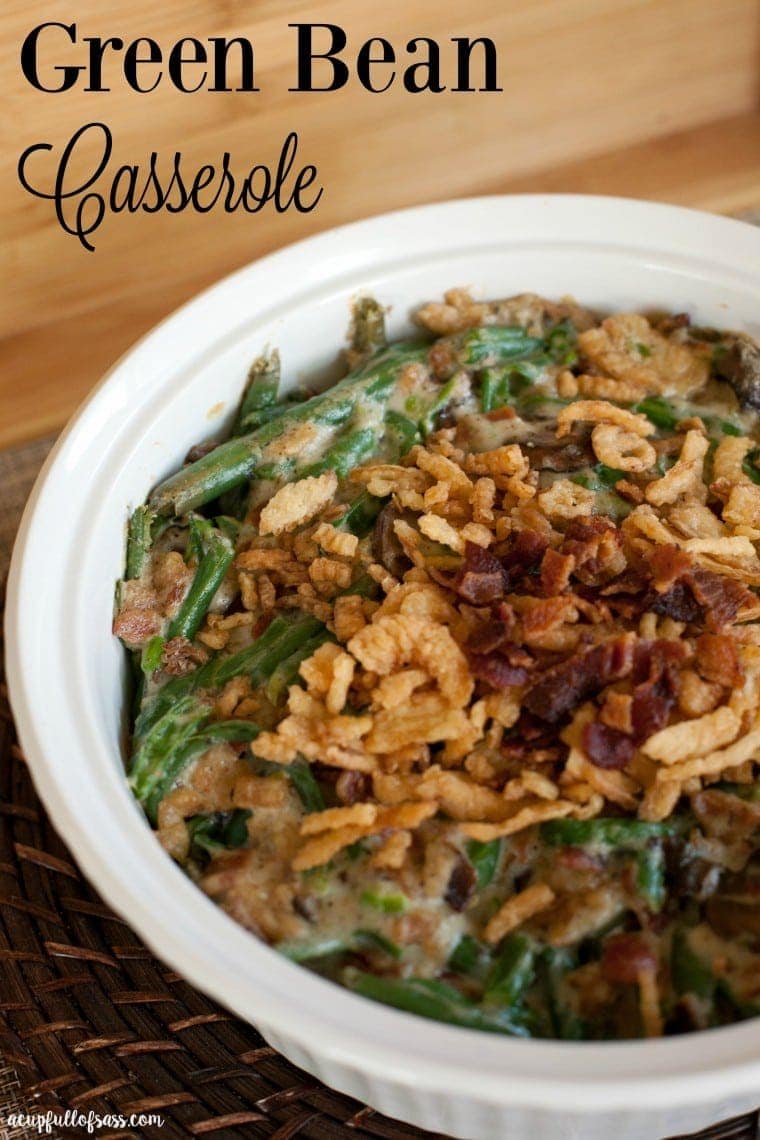 Green Bean Casserole with Bacon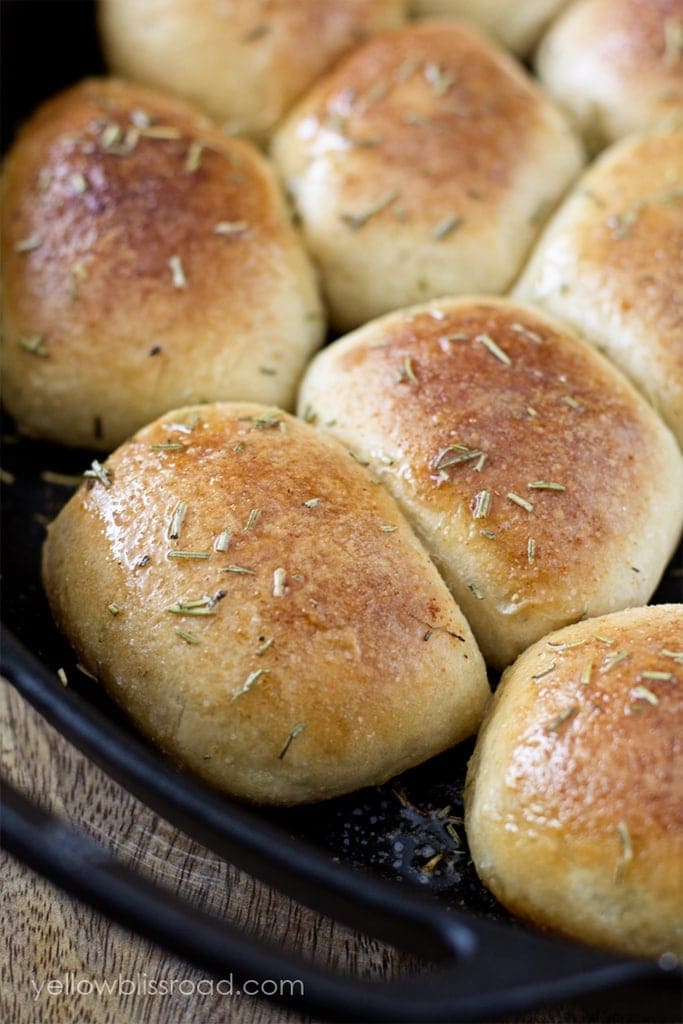 Garlic and Rosemary Skillet Bread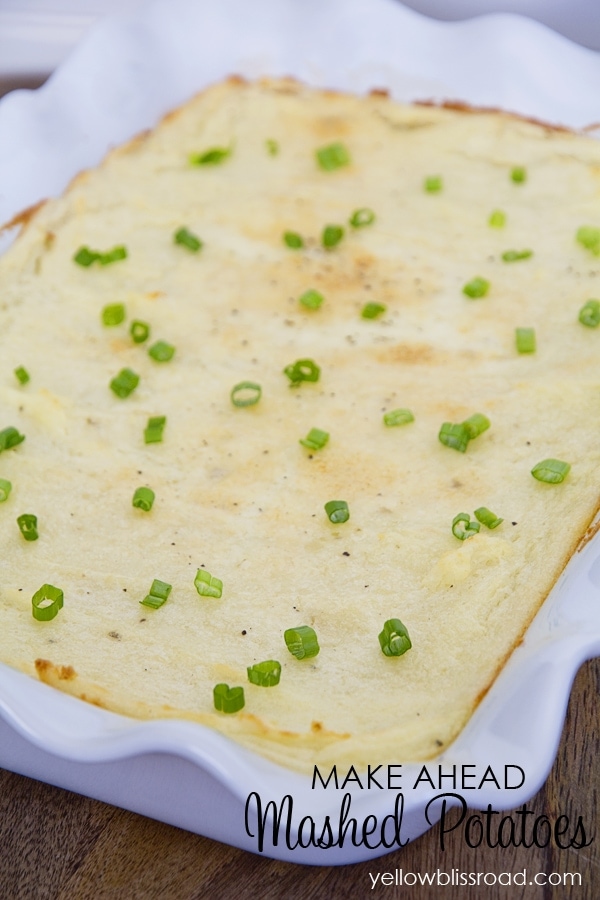 Easy Make Ahead Mashed Potatoes
For all dinner recipes go HERE and for all recipes go HERE.
Hi! I'm Kristin, the creative mind behind Yellow Bliss Road where you will be inspired by tons of easy to follow recipes, lots of free printables, and a little sprinkling of life thrown in for good measure.