The holiday season is finally here, and I'm so excited to be co-hosting the annual My Favorite Things Giveaway! Thirty creative bloggers have teamed up to share some of our favorite things are, plus we're each hosting a GIVEAWAY so you have the chance to win some awesome prizes that each of us happen to really love. That means there are 30 winners in all (will one of them be YOU??) AND you can probably get a little holiday shopping done while you browse each of our sites. Read on to check out my Amazon Echo Giveaway!
Here's what you could win in MY giveaway, which you can enter by scrolling to the bottom of this page. (affiliate links are included in this post)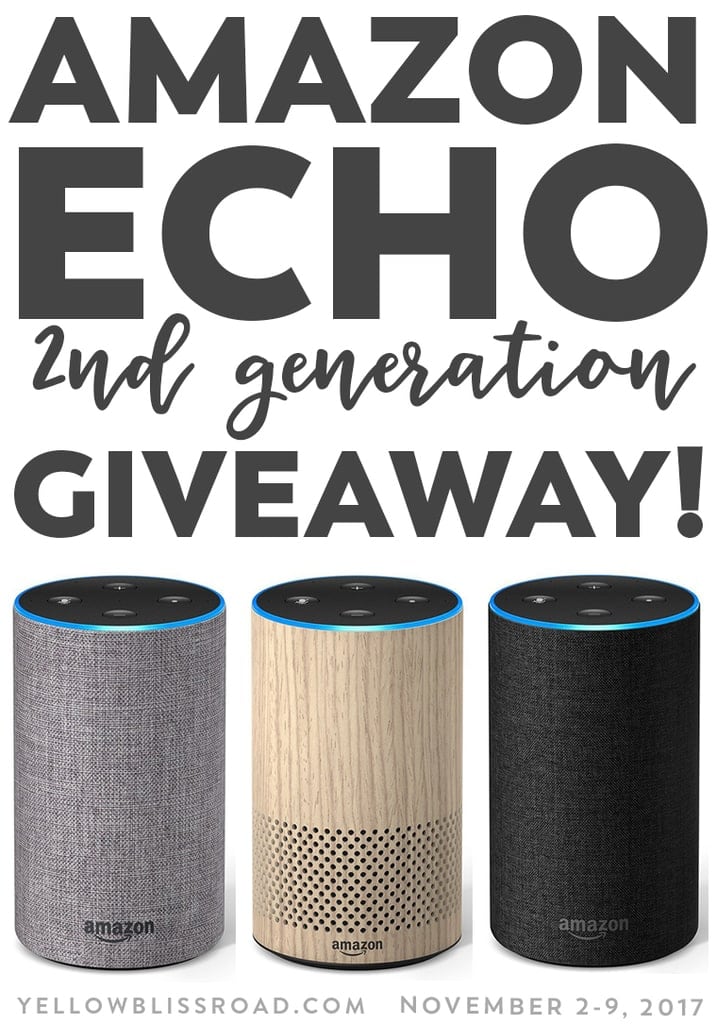 You could win an AMAZON ECHO!!!
This is the second generation Amazon Echo and I absolutely love it! It's kind of one of those luxury items that you really didn't know you needed until you have one. I use it quite often to play music while I'm working, but there are so many more things you can ask Alexa to do, it's crazy!
Here are a few of my favorite "Alexa" tasks:
Just say "Alexa…"
Play me a thunderstorm.
Tell me a joke.
Read me a bedtime story.
What's traffic like…
What's the weather for this weekend?
Self-destruct.
Where is Carmen San Diego?
Reorder Ziploc bags.
There are a ton of tasks that Alexa can help with, from keeping your kids occupied telling knock knock jokes to ordering toilet paper. It also plays music, and can search the internet for just about any fact.
The Echo comes in 6 different colors and the giveaway winner gets to choose their favorite. Already have an Echo? Give it as a gift OR if you choose a $100 Amazon gift card.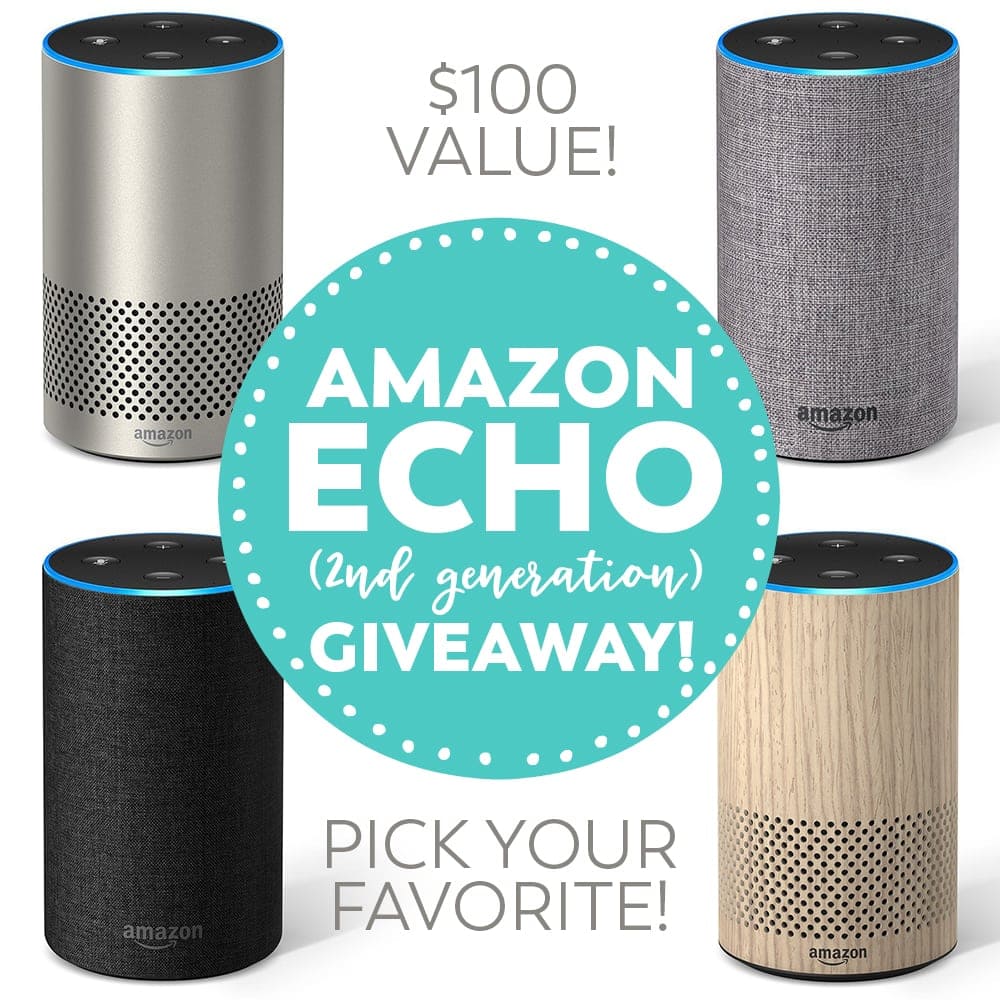 Below are the 30 gifts from 30 friends. I just love to see new things, or be reminded about something I had forgotten. Each of them can make great gifts for your loved ones. To see each gift up closer, and to enter to win, you must HOP to each site to fill out the entry forms. It's possible you could win more than ONE!
To enter–
Check out the 30 gift collage below.
Scroll to the bottom of this post to enter to win MY gift giveaway.
HOP to all of the other sites to enter to win THEIR gifts.
Look around and enjoy the sites of the other creative bloggers–they will not disappoint!
*Note- if you receive an error message when you HOP, click to the blog's home page, then it should be the top post (sometimes there are glitches on day 1)
Behold, the collage of goodies…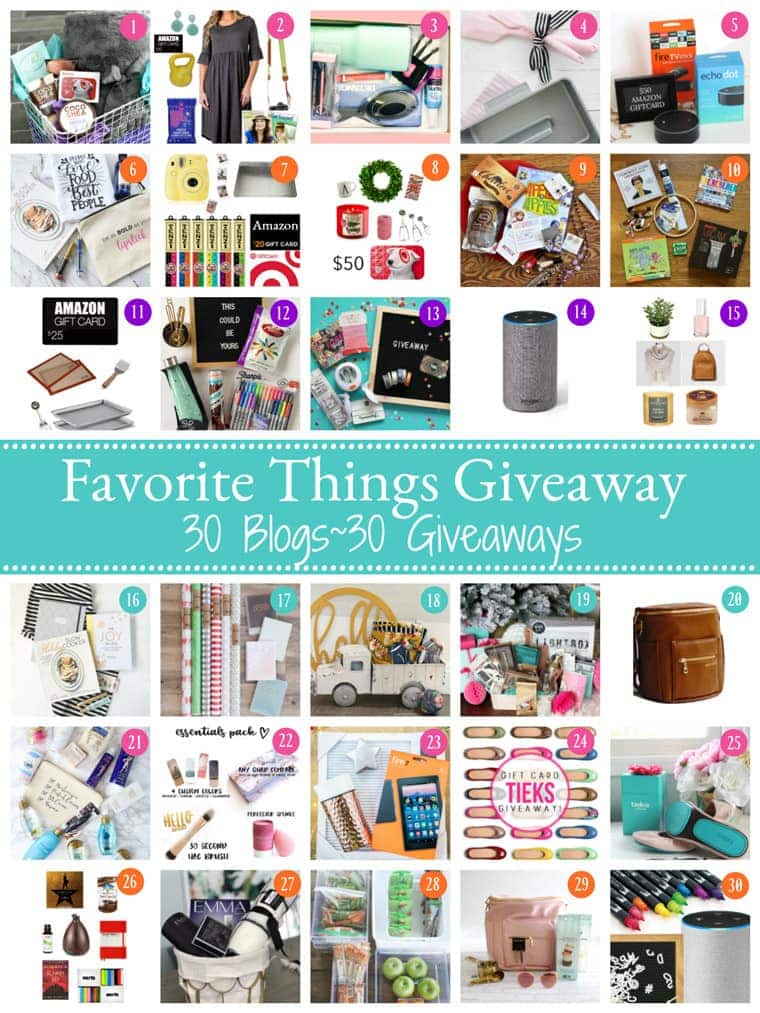 Now, here is the HOP! Click on the links below to enter each of the prizes. Somedays within the first few hours, the direct link can get broken, if that happens, click on the home page of that site to find the post or go back shortly. Giveaway ends Thursday, November 9th at midnight, so make sure you enter each of the 30 prizes.
Now, time to enter MY gift!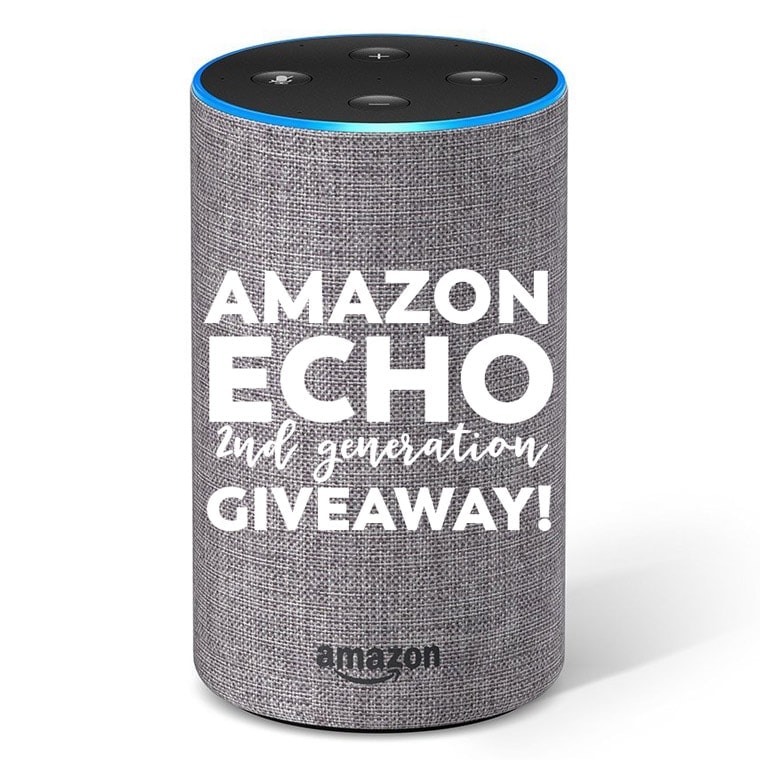 So how do you enter? I decided to make it super simple for you! Use the entry box below to enter to win your own Amazon Echo. A comment IN THE BOX BELOW is a required entry, but it will unlock 4 bonus entries!
The fine print: This giveaway is not sponsored by or in any way affiliated with Amazon. You must be 18 year old to enter. Product is valued at $100. Winner will be contacted via email. If winner does not respond within 48 hours, a new winner will be chosen. 
Hi! I'm Kristin, the creative mind behind Yellow Bliss Road where you will be inspired by tons of easy to follow recipes, lots of free printables, and a little sprinkling of life thrown in for good measure.