So guess what??? My birthday is next week! Wheee!!!
To be clear, I'm not excited for my birthday for me, I'm excited for YOU!! Because even though it's MY birthday, YOU get the presents!!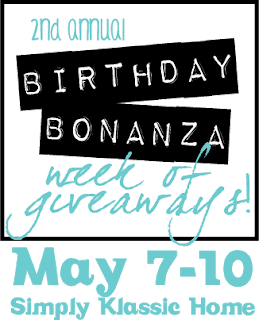 This idea for this giveaway started with me wanting to share with you some of the things I have or would have purchased for myself – my favorite things!
(Scroll down for the links to the actual giveaways)
Four days, seven giveaways: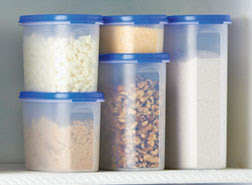 There will be a new giveaway posted every twelve hours for four days. I am so excited and grateful to each of these fabulous companies for sponsoring these wonderful giveways!!!
Get ready, the first giveaway will be posted first thing Monday morning!!!
Oh, and I would love it if you would add the button to your sidebar, or tweet/facebook the giveaway to help spread the word!! You can find the code in my sidebar. Thank you!!!
UPDATE – Here is the full list of giveaways, which I will be adding to as they are posted:
Union Jack Pillow from Sweet Tea & Linen (ends Thursday, May 17)
Hand Stamped Jewelry from Hello Lovely (ends Thursday, May 17)
PB&Jcreations Hand-Painted sign  (ends Thursday, May 17)
The Shine Project two handstamped necklaces (ends Thursday, May 17)
On Your Case iPhone case (ends Thursday, May 17)
Tupperware Surprise Pack (ends Thursday, May 17)