This post was originally shared by me at I Heart Naptime.
I love to bake and I have recently developed quite an obsession for cupcakes. It all started with this pretty little orange buttercream cupcake a couple of months ago. It was so much fun to come up with a different version of the basic homemade cupcake, that I had to do it again. And again and again…
Today I have a delicious Apple Pie Cupcake to share with you! Apple pie is one of my all time favorite desserts, but it's not that easy to make. So I figured I'd whip up an easy, semi-homemade cupcake version that combines all of the comforting flavors of apple pie, with a delicious cupcake!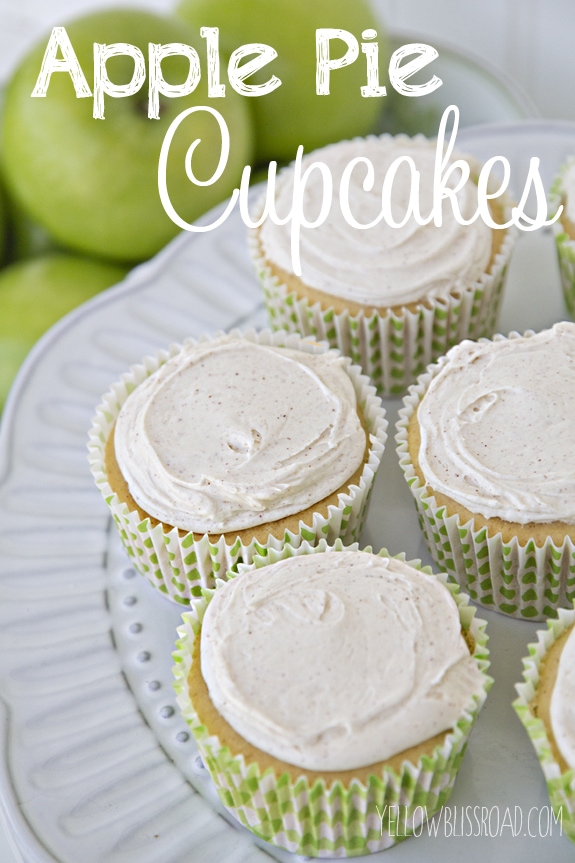 Apple Pie Cupcakes with Cinnamon Cream Cheese Frosting
Ingredients
1 box yellow cake mix
2 eggs
1 cup apple juice
1 container apple flavored light Yoplait yogurt (or plain – your choice)
1 tsp ground cinnamon
1 cup of apple pie filling
1. Pour all ingredients, except pie filling, into a large bowl and beat on low speed for thirty seconds, then medium speed for two minutes.
2. Fill cupcakes liners about 2/3 of the way full with batter.
3. Coarsely chop apple pie filling so you have chunks rather than slices. Top batter with a spoonful of apple pie filling. (I use my Tupperware Quick Chef).
4. Bake in a preheated, 325 degree oven for about 17-19 minutes. Allow to cool completely before frosting with Cinnamon Cream Cheese frosting.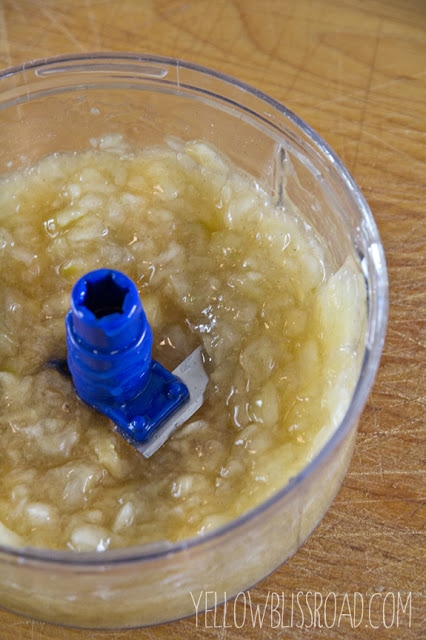 Cinnamon Cream Cheese Icing
1 can Betty Crocker Cream Cheese Icing
1 tsp ground cinnamon
1 tbsp powdered sugar (optional)
Beat ingredients on medium speed until light and fluffy; about a minute. Frost your cupcakes!