Autumn Chalkboard Free Printable and Template
One of my favorite things as a blogger has been the chance to collaborate with one of my favorite people, Kristen from Ella Claire.
Together we have brought you chalkboard printables for Valentine's Day and another for Spring. We kinda just skipped over summer so we here we are with a beautiful autumn chalkboard. This has to be my favorite of any chalkboard printables I've created.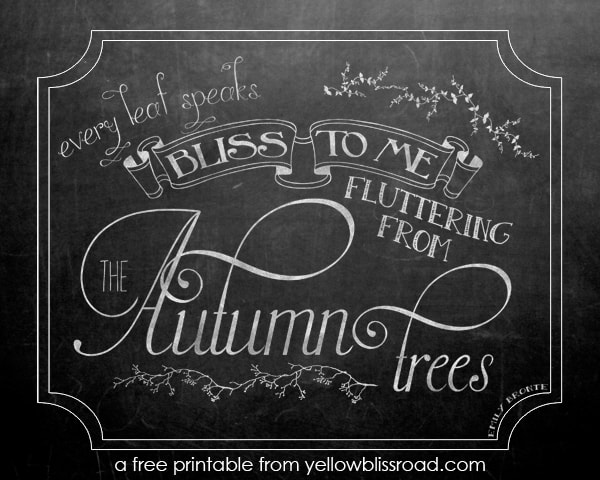 Visit Ella Claire and check out the free template here
DISCLOSURE: As with all of my downloads, I strive to bring free quality content – but I need your help. Please share these by sending people to this post and asking them to download here. If you'd like to feature these on your blog, please use the image at the top of this post in full, or request a watermarked version of the print you'd like. This helps me keep the great free stuff coming!