This post is brought to you by World Market, but all opinions, recipes, and general love for all things World Market are my very own.
I love comfort food, and Italian food is the ultimate comfort food. I love cooking Italian recipes, eating at Italian restaurants and drinking Italian sodas (you thought I was going to say wine, didn't you?).
So when World Market asked me to be a part of their new promotion, I jumped at the chance to create another simple and delicious recipe for you!
World Market has partnered up with the Live Well Network and their hit show My Family Recipe Rocks hosted by Joey Fatone. My Family Recipe Rocks features amazing hometown cooks across America! Joey Fatone and his crew are cooking up old family recipes, new homegrown dishes and meeting the people behind this great food in their own kitchens. Tune-in Sunday's at 8:30p/7:30c for My Family Recipe Rocks! For local listings check livewellnetwork.com.
For my recipe, I took two of my family's favorite things – cheesy dips and pizza!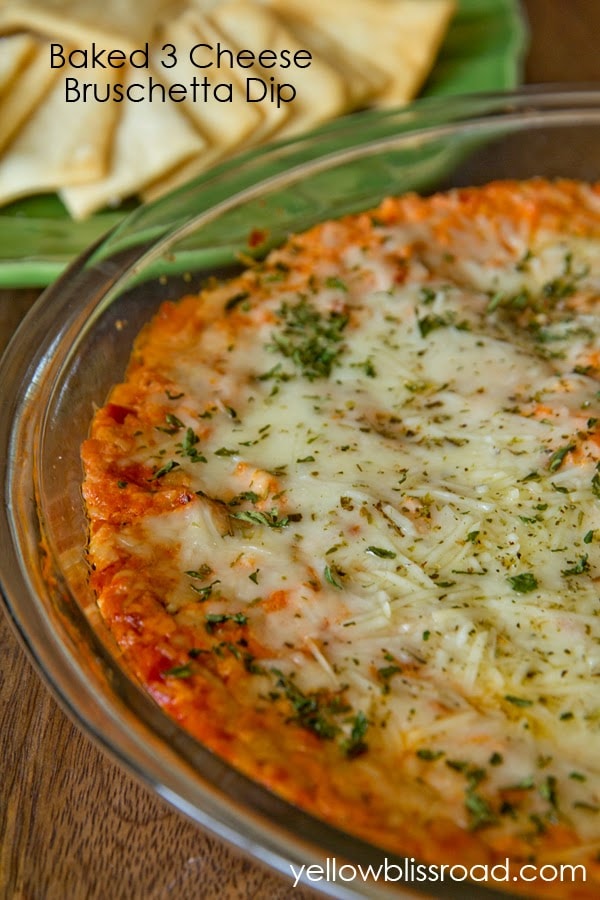 This is just one of those comforting types of recipes that will leave you wondering where it's been all your life.
And it's only got a few ingredients, so it's easy to whip up for a quick appetizer when you've got company coming.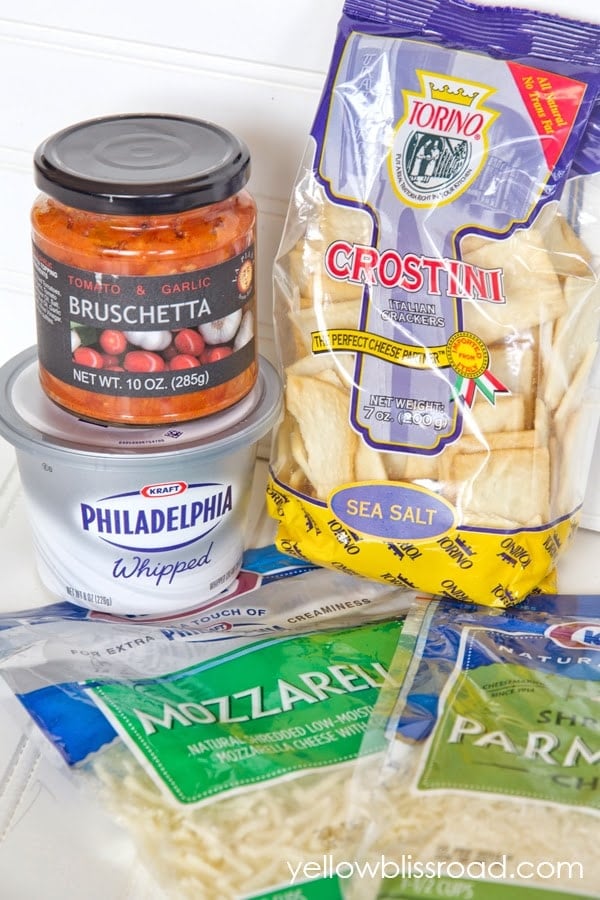 The Tomato and Garlic Bruschetta from World Market smells divine when you open the jar. It's delicious just topped on the Crostini, but unbelievable when mixed with three cheeses in this creamy, hot dip.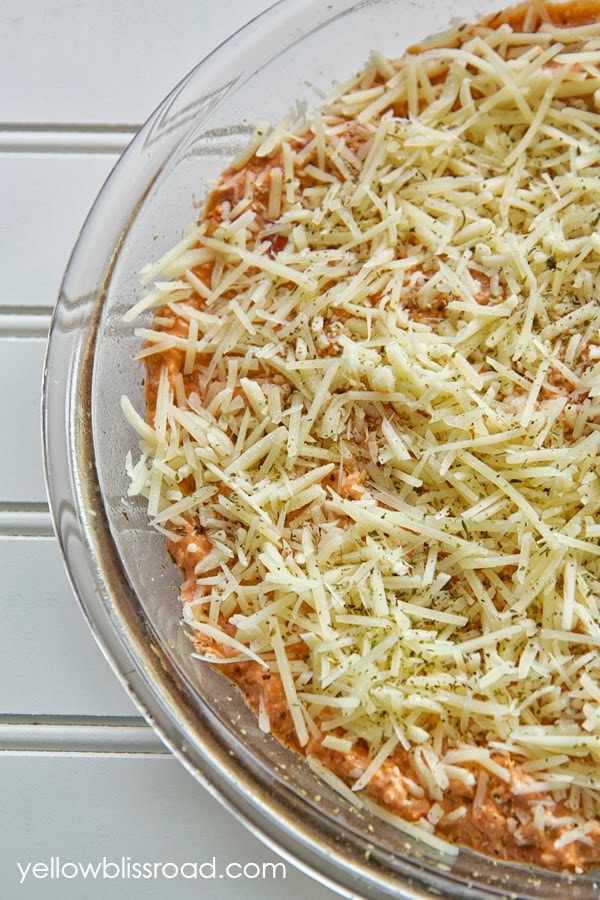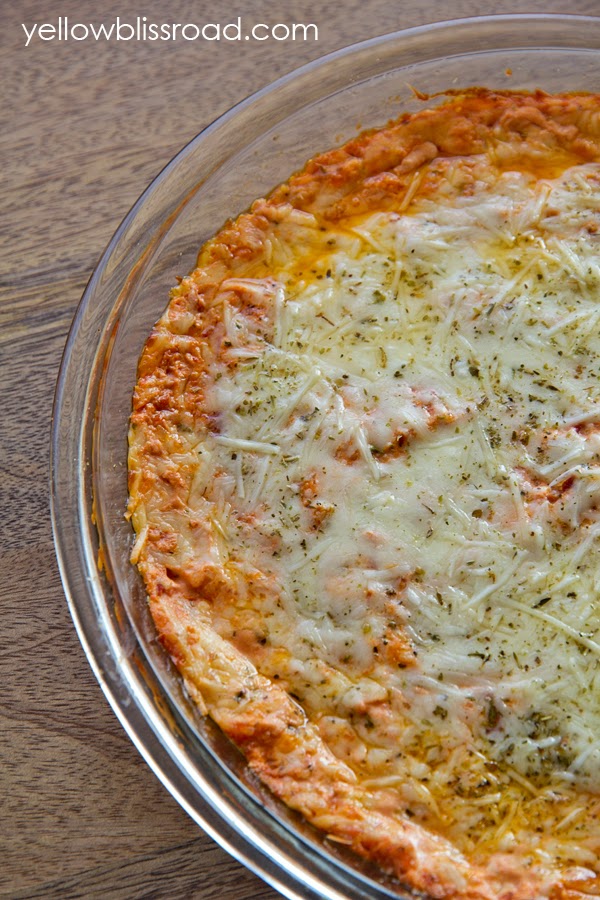 My kids loved this dish, because it tastes just like pizza!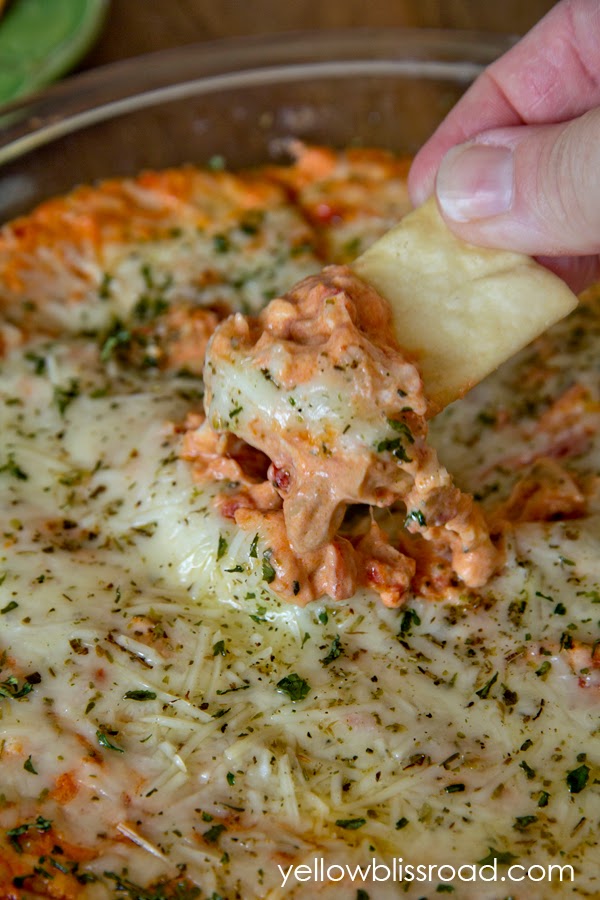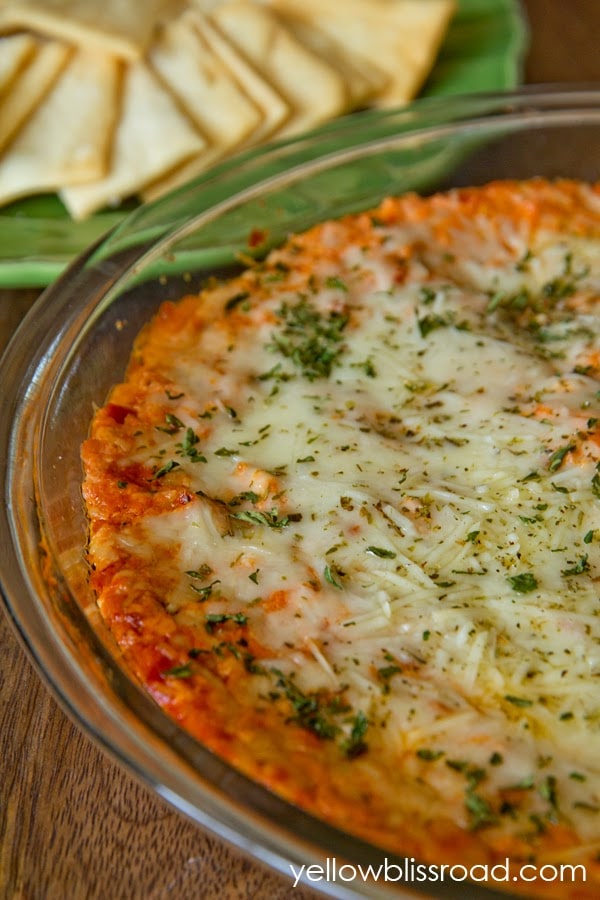 The Baked Bruschetta Dip is the perfect start to a fabulous Italian meal, and of course you can find everything you need at World Market. Here's the rest of the items I picked up to round out our gourmet Italian meal.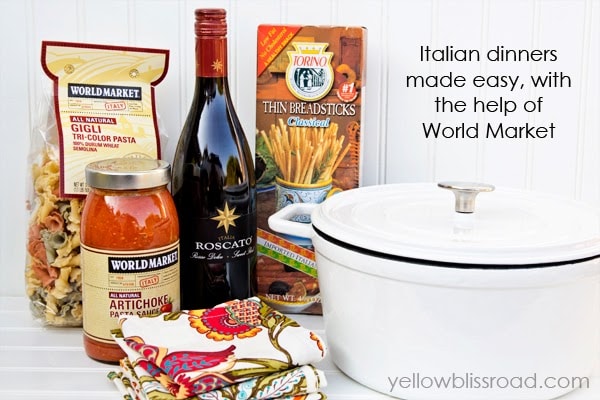 Not a fan of Italian? Once you accept the fact that we can no longer be friends, you can check out the entire selection of International Foods available at World Market.
And guess what?? World Market has an awesome sweepstakes running RIGHT NOW ~ and they are partnering with THE Joey Fatone on their #GourmetGetaway Sweepstakes!
Enter to win a six Day Culinary Trip for two to Venice, Italy. Trip includes airfare & accommodations, Cicchetti Tour, Hands-On Venetian Cooking Class, Cheese Making Demonstration & Tasting and a $1,000 World Market Gift Card!!! Plus, there are three First Prize winners of a $500 World Market gift card.
You can earn bonus entries for liking World Market Facebook, Twitter, Pinterest, Instagram & Tumblr brand pages for more chances to win.
I'd love for you to keep up on my new projects and recipes by clicking on these cute buttons below, and follow me on
Facebook
and
Instagram
. You can also find me on
Pinterest
, that's my favorite place to hang out and I'd love to see you there!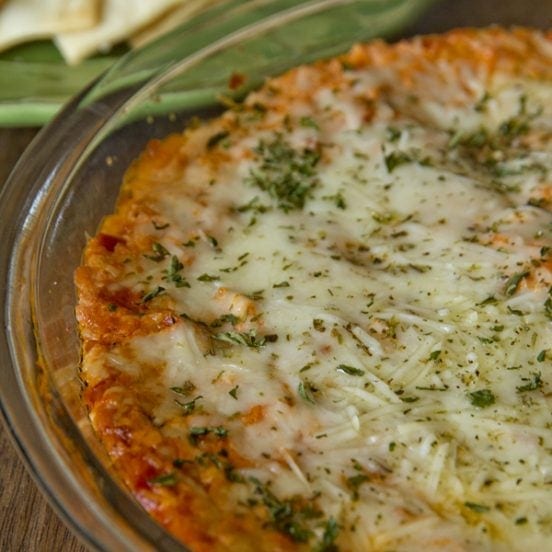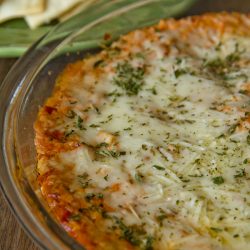 Baked Three Cheese Bruschetta Pizza Dip
Ingredients
Hot Bruschetta Dip
1 10 oz. jar Tomato & Garlic Bruschetta
6 oz cream cheese softened
1 cup mozzarella cheese
1/2 cup shredded Parmesan
1 tsp Italian seasoning
1 package Crostini Italian Crackers
Instructions
Combine cream cheese and tomato and garlic bruschetta together until smooth.

Mix in 1/2 cup of shredded mozzarella. Pour into a greased pie plate and sprinkle with remaining mozzarella, Parmesan and Italian Seasoning.

Cover with foil and bake in 350 degree oven for 15 minutes. Uncover and bake for additional 10 minutes, until cheeses are melted and dip is hot and bubbly.