It's barbecue season!! At least for most of us, it's already started. But what if you don't have a BBQ? How can you get that yummy flavor without the grill? Today I'm sharing my favorite recipe for Barbecue Season Oven Roasted Corn!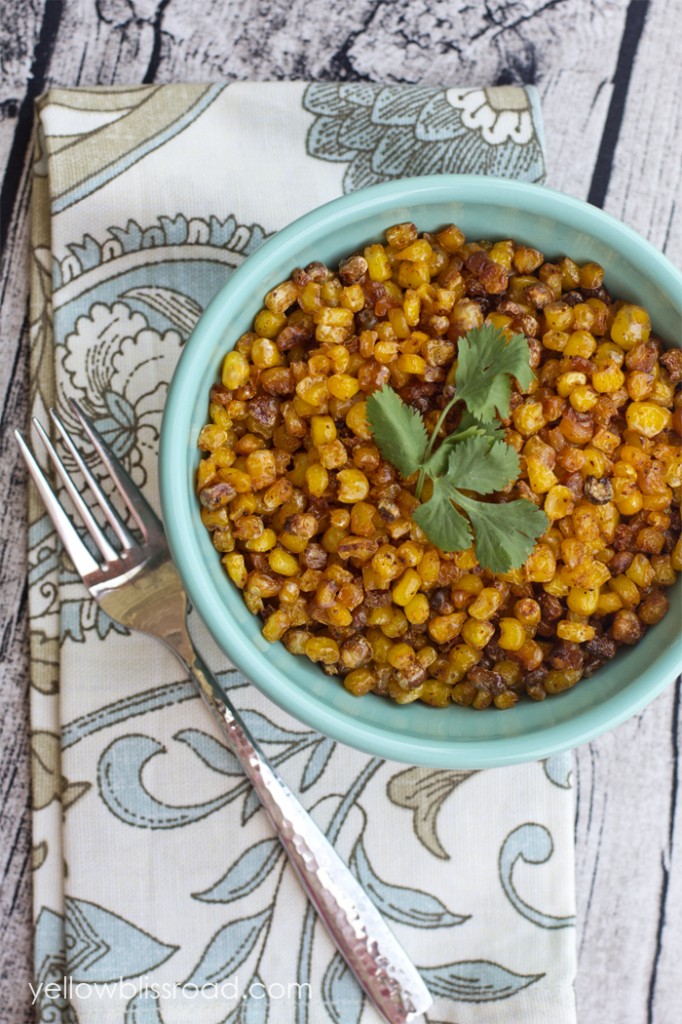 This recipe is really easy to make and uses frozen corn and some barbecue seasonings to create a dish that's a perfect side to your favorite barbecue main dish, like the Barbecue Chicken Tacos that I'm sharing over at I Heart Nap Time today.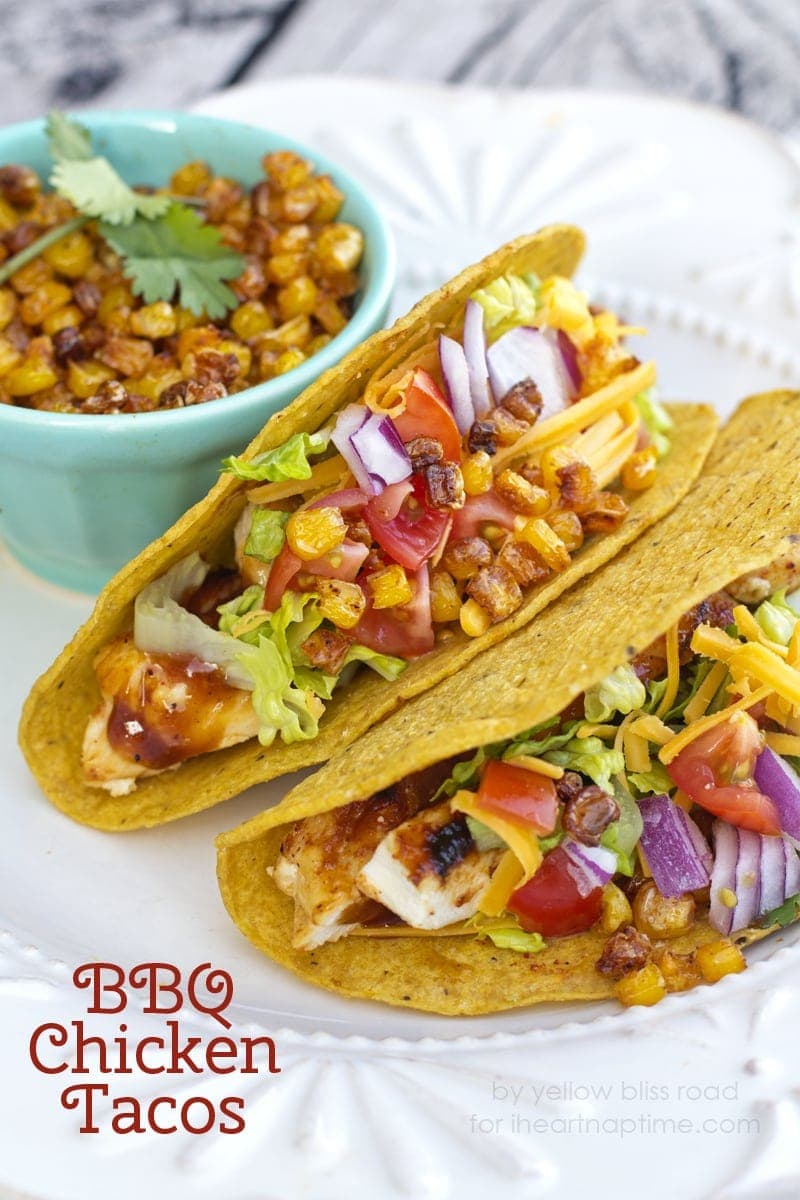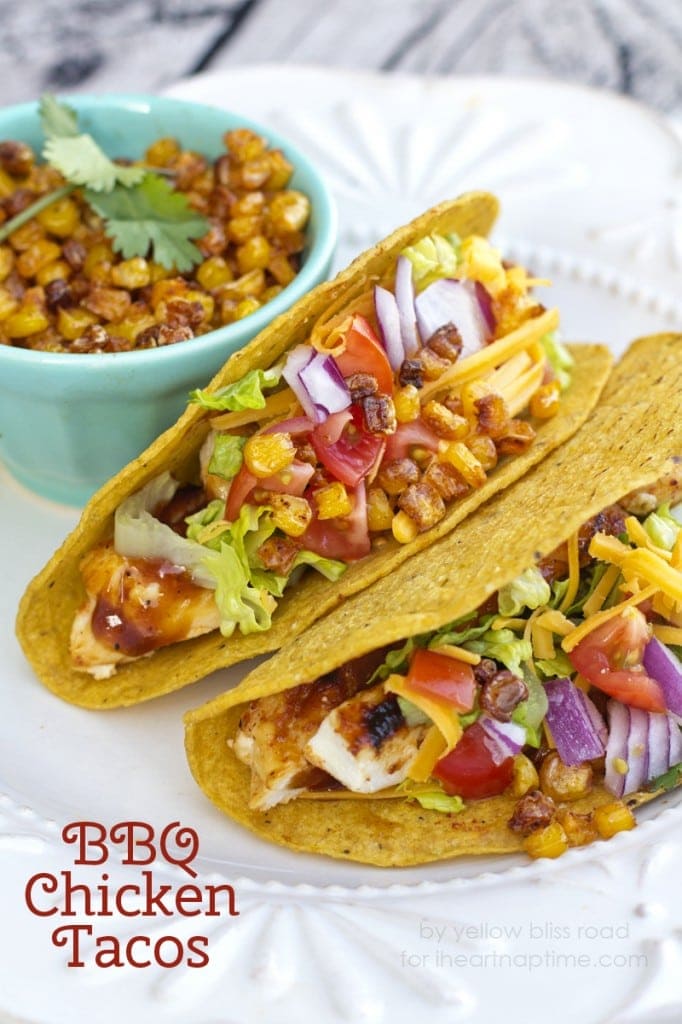 Start with a bag of frozen corn. Drizzle with a little olive oil then coat with the seasonings.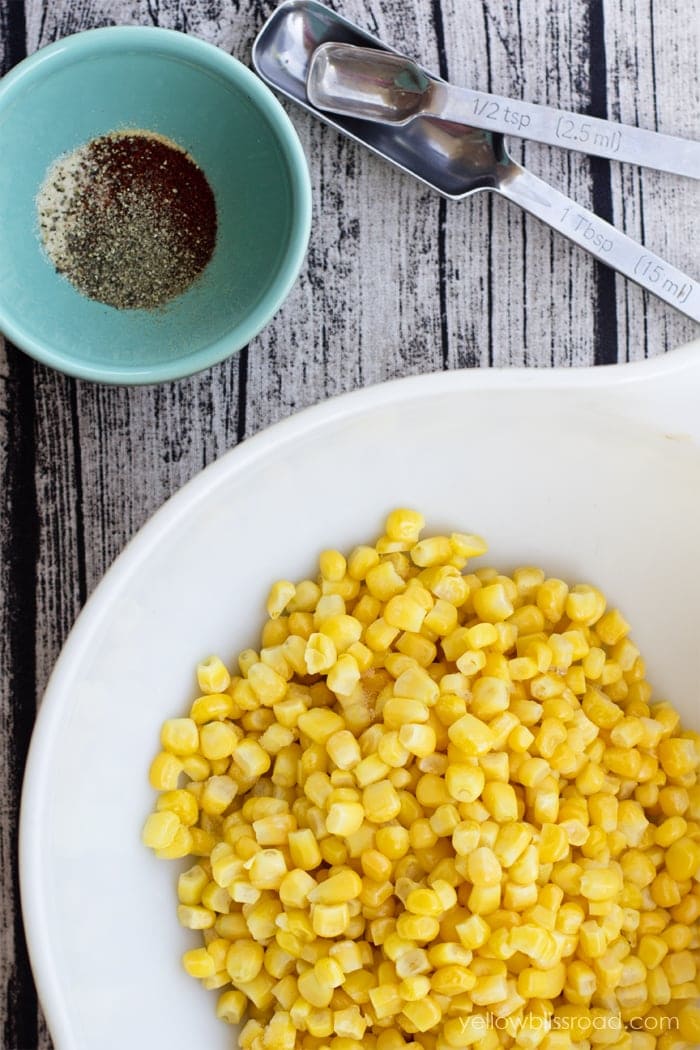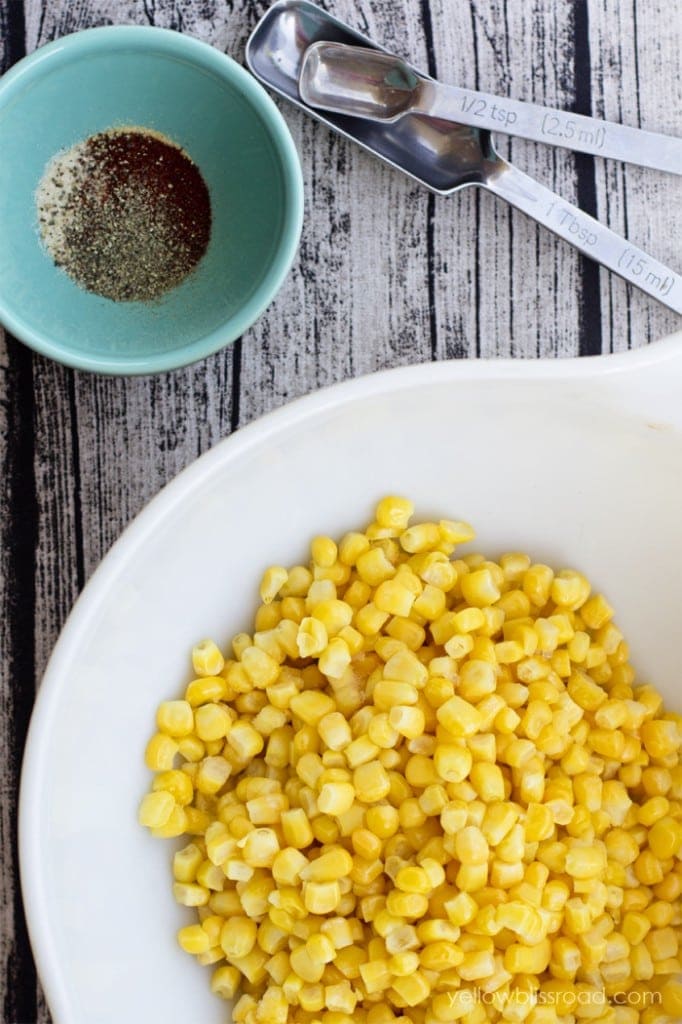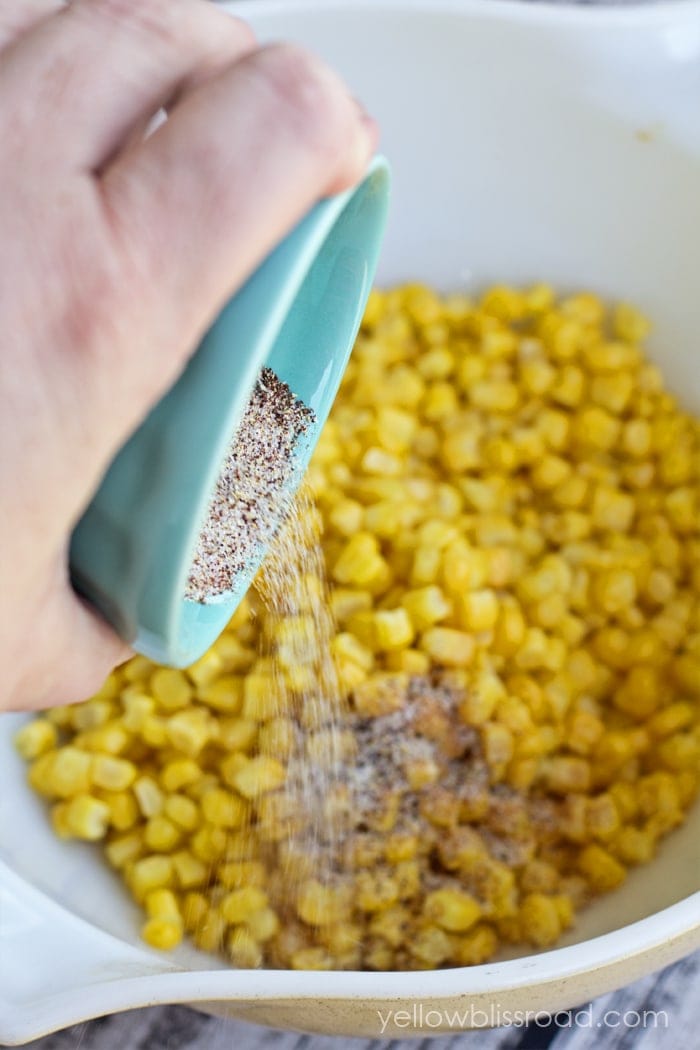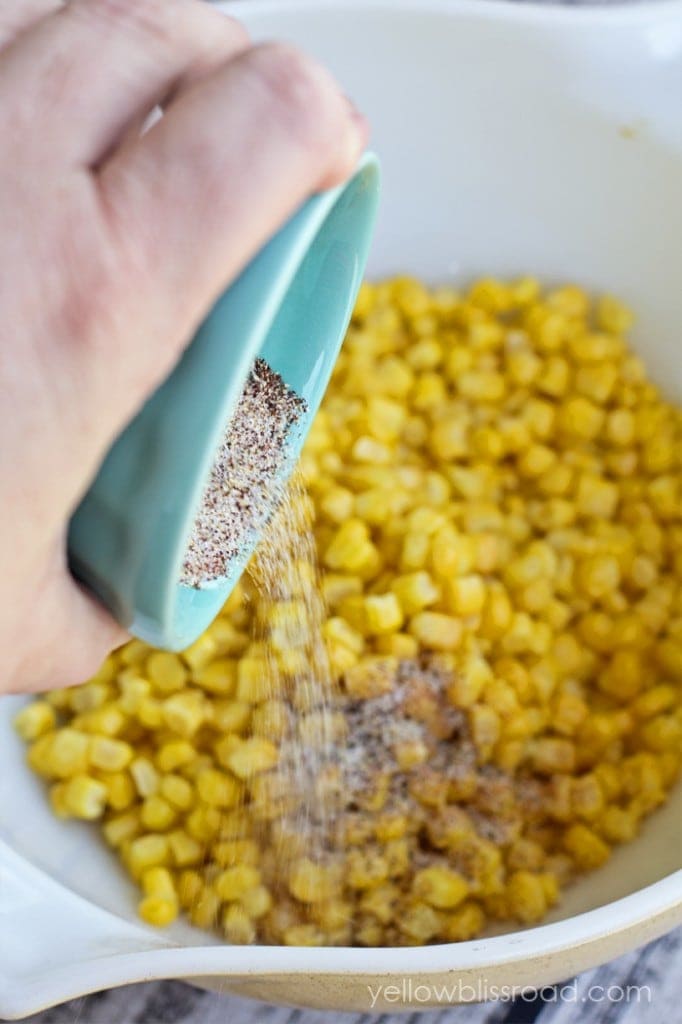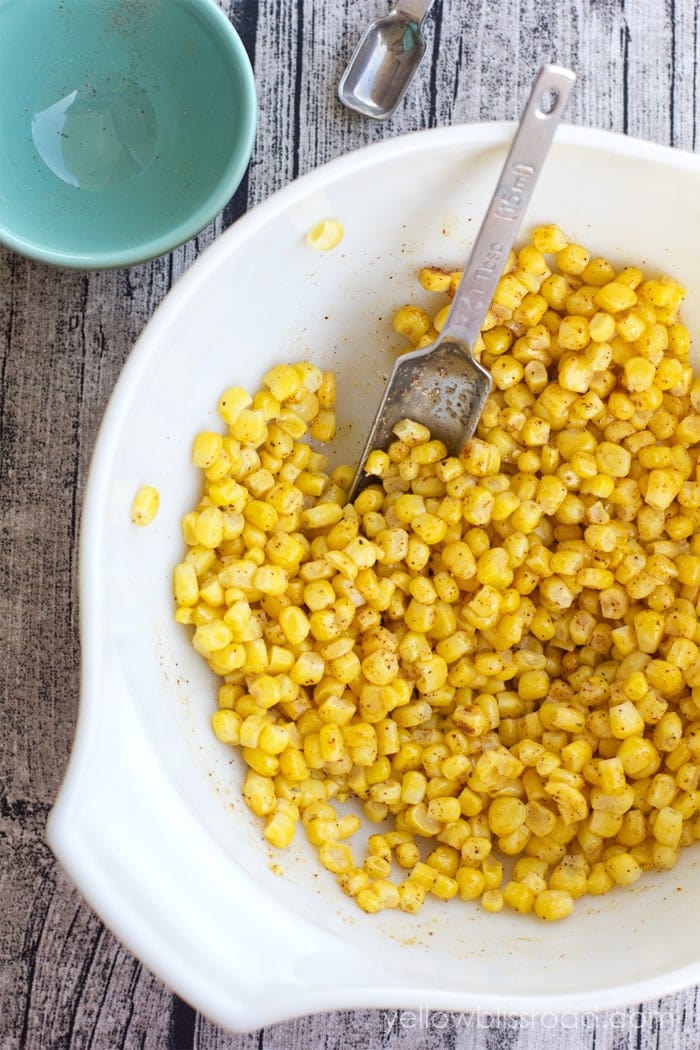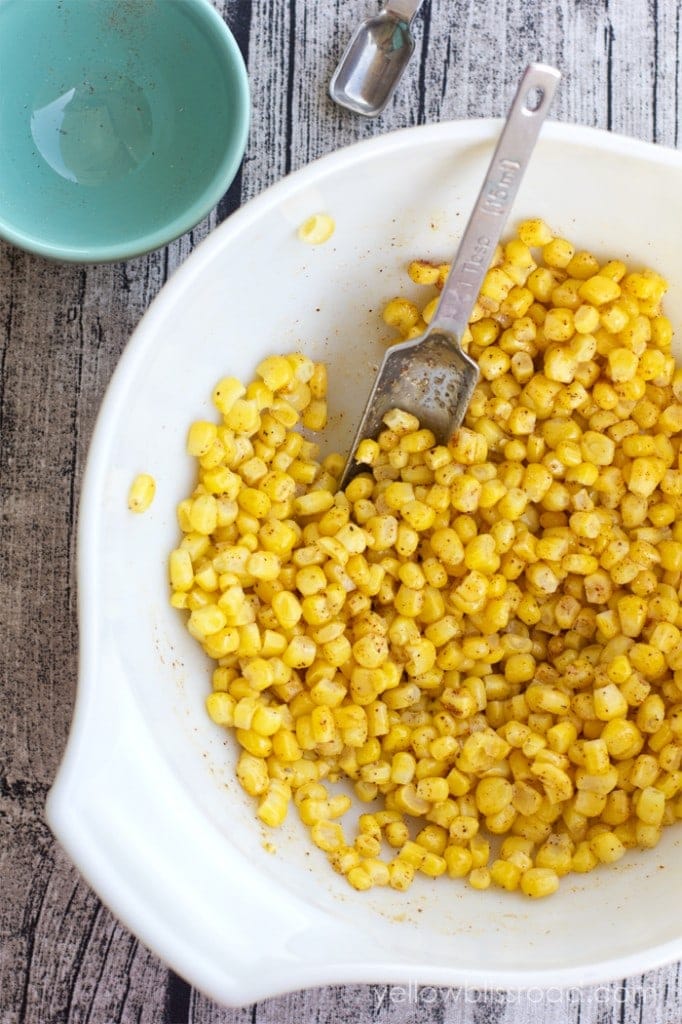 Next you'll spread all that starchy goodness on a foil lined cookie sheet and bake it for about twenty minutes (a little less if the corn is already thawed).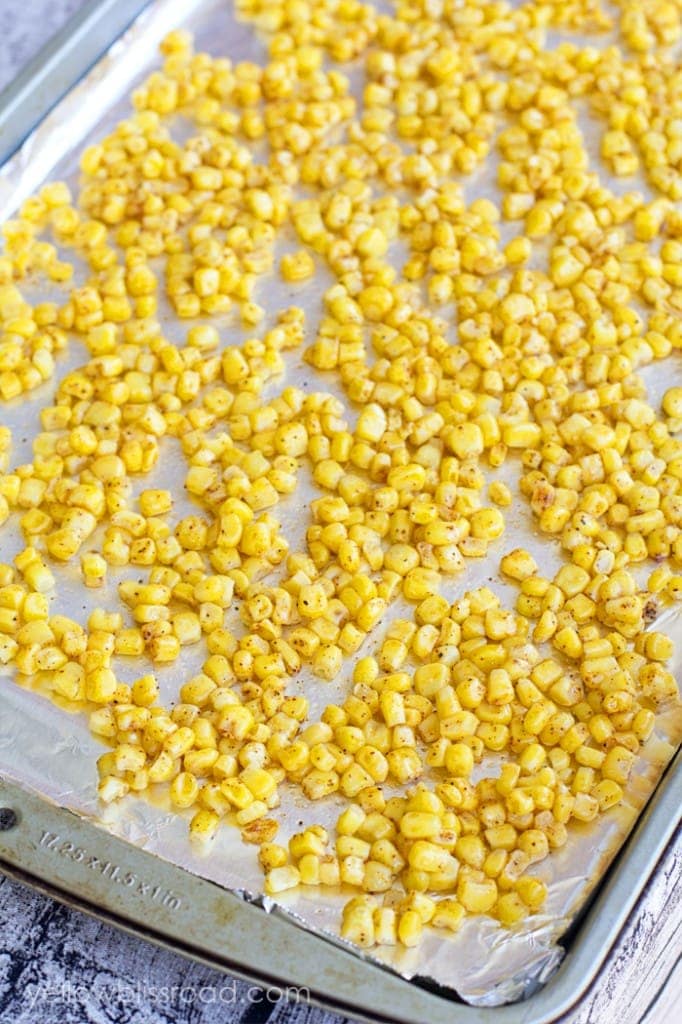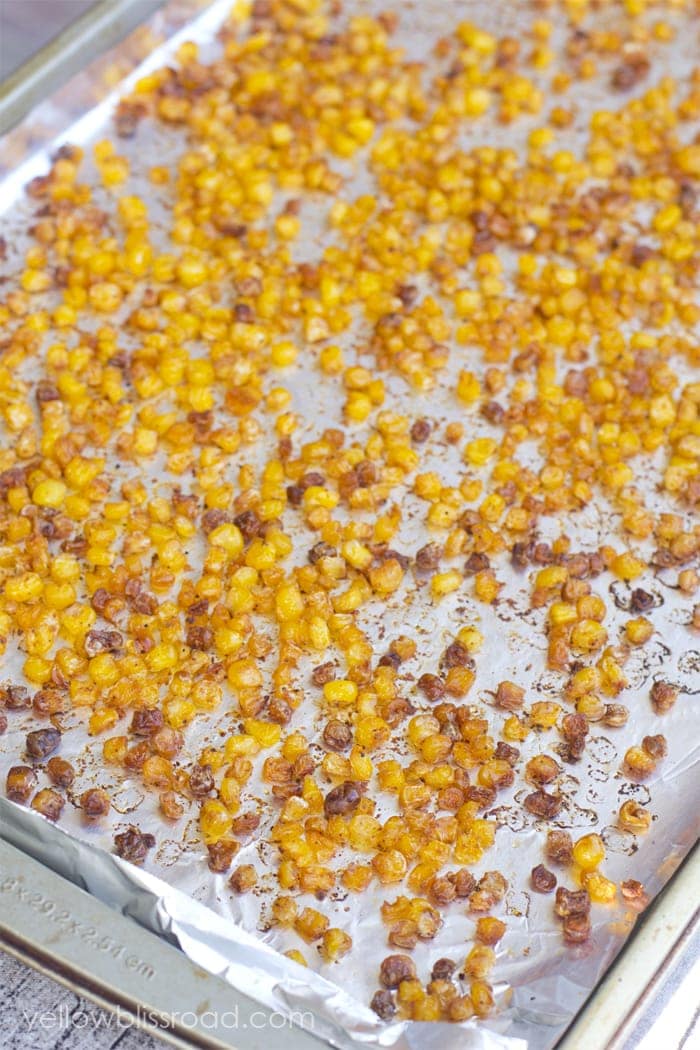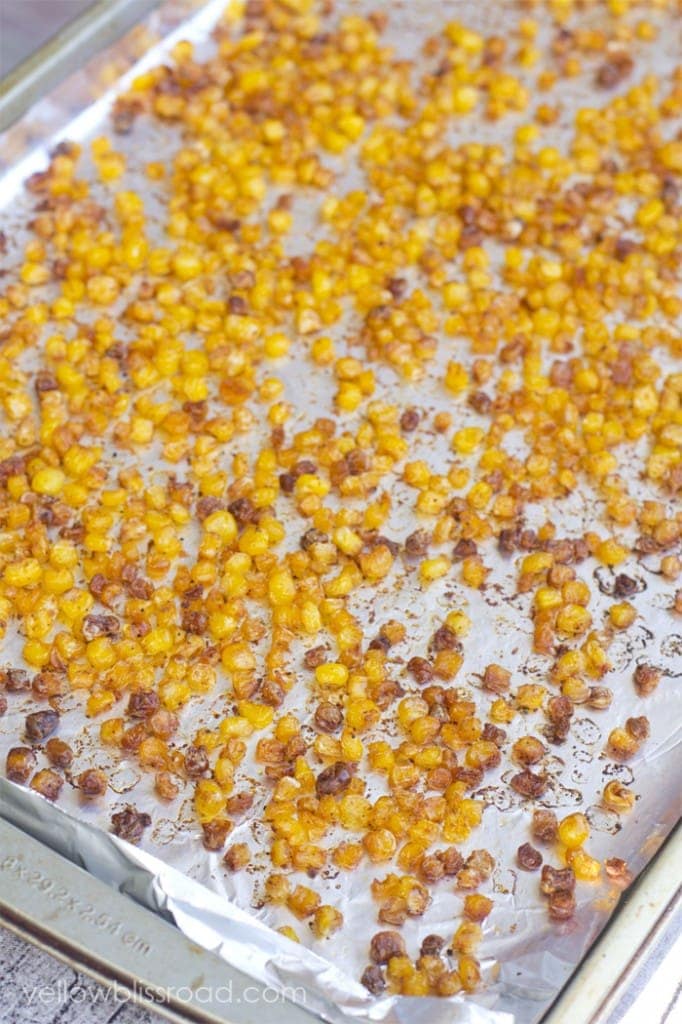 That's it! Make it even more delicious by topping with some cotija cheese or chopped cilantro. The roasting process caramelizes the starch in the  corn giving it a slightly sweet flavor.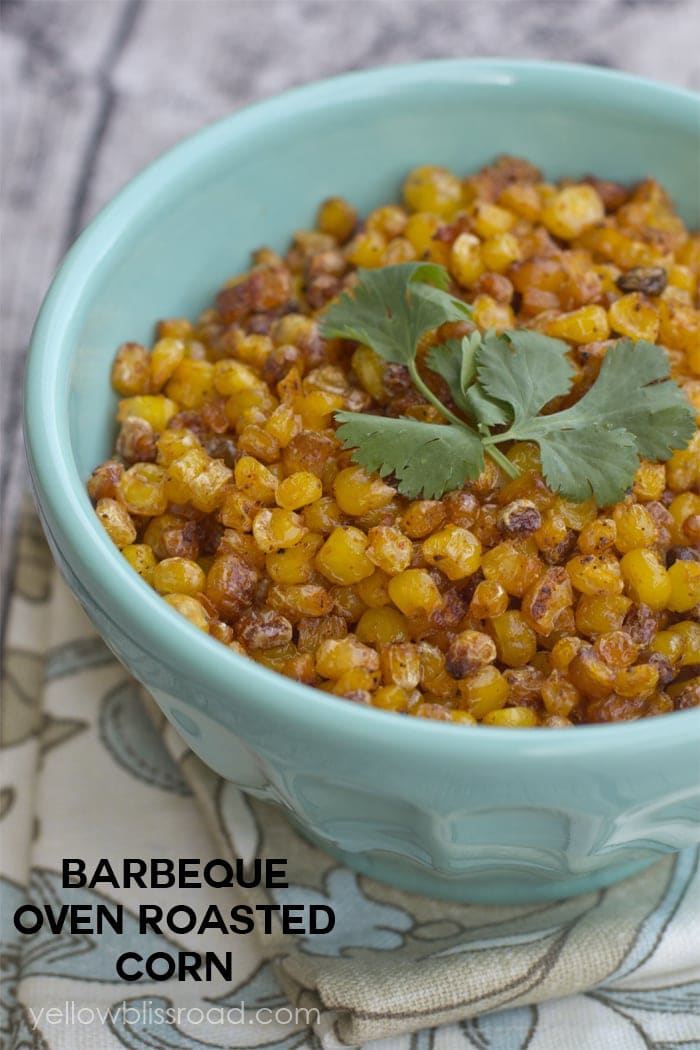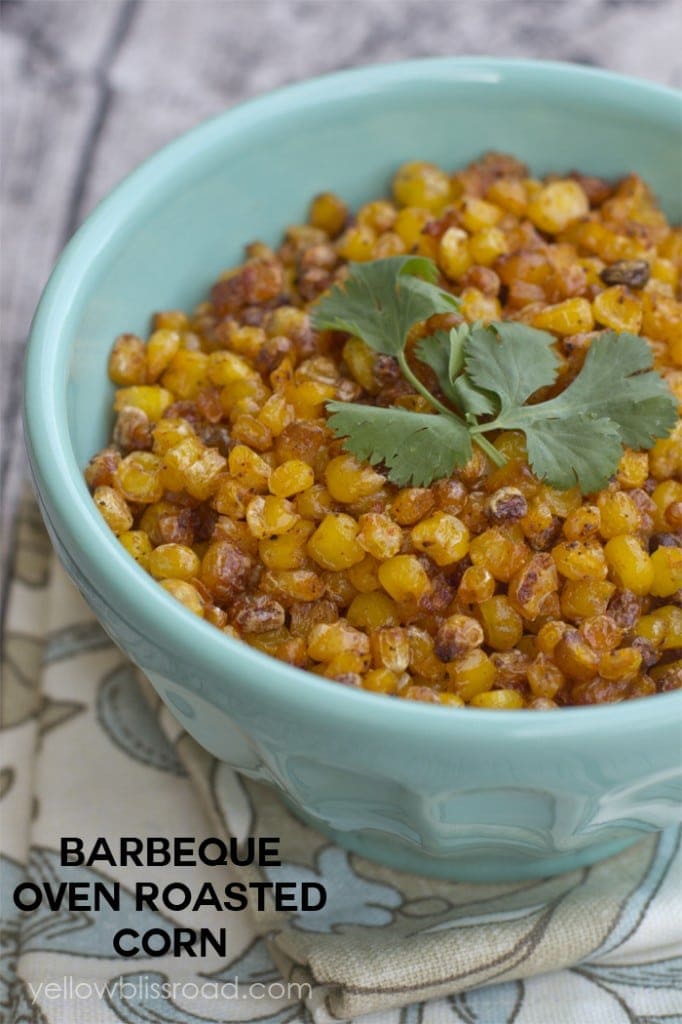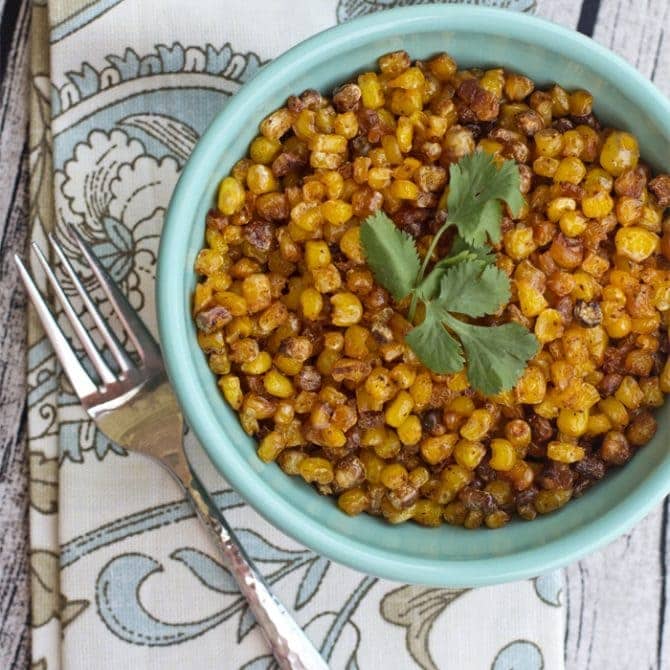 Barbecue Seasoned Oven Roasted Corn
Ingredients
1 16 oz bag of plain frozen corn
1 tsp chili powder
1 tsp garlic powder
1 tsp onion powder
1/2 tsp salt
1/4 tsp black pepper
1 Tbsp olive oil
Instructions
Preheat oven to 400 degrees.

Pour frozen corn into a medium sized bowl and drizzle with olive oil.

Mix seasoning together in a small bowl and add them to the corn, stirring to ensure even coating.

Spread corn out on a foil lined cookie sheet.

Bake for 20 minutes, or until corn is a nice golden color.

Divide into servings and top with Cotija Cheese and chopped cilantro, if desired.
For more delicious side dishes, be sure to check these out: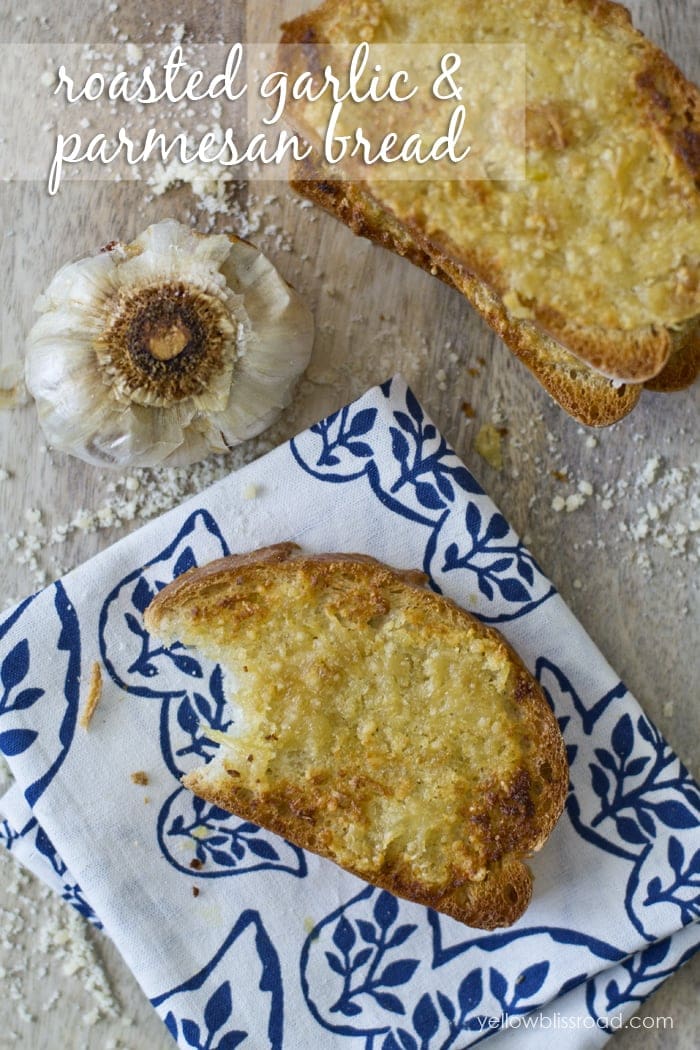 Garlic Parmesan Bread with Homemade Roasted Garlic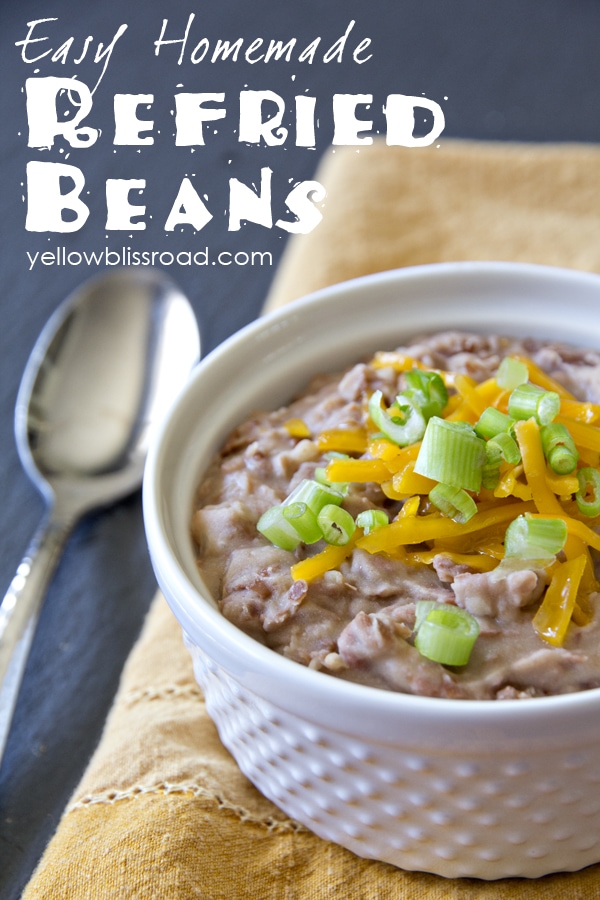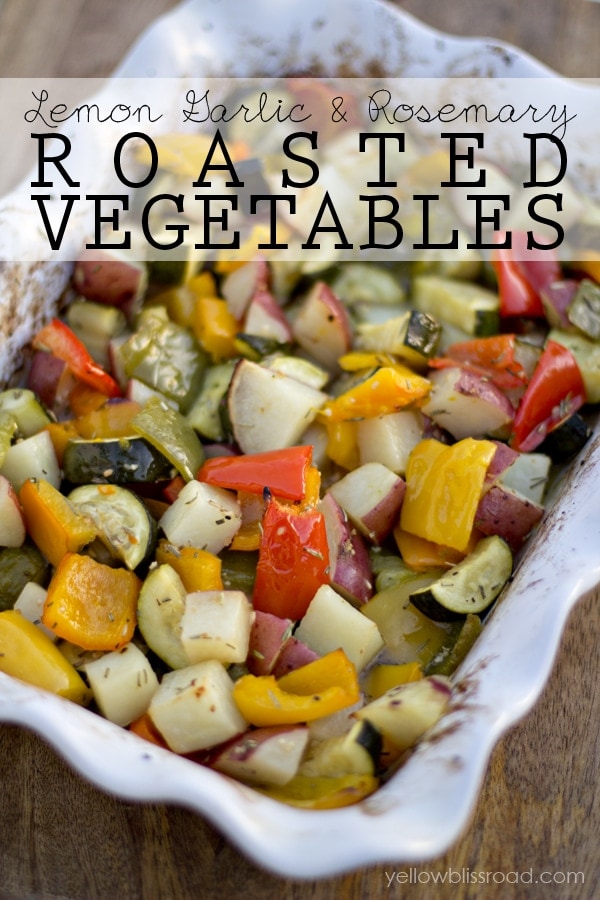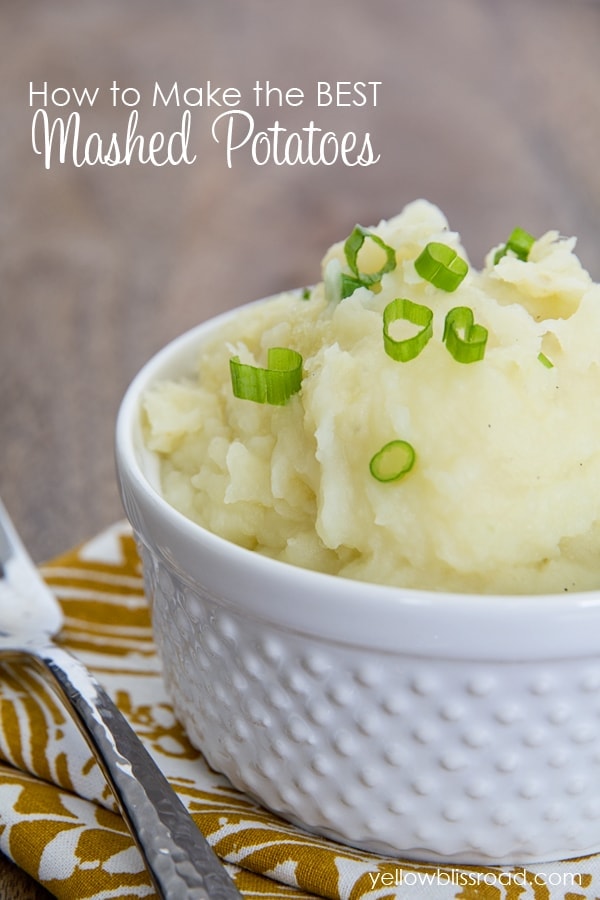 The BEST Make Ahead Mashed Potatoes
For all of the delicious side dish recipes on the site, go here.
For a complete list of recipes on the site, go here.