This shop is part of a social shopper marketing insight campaign with Pollinate Media Group™ and GoodNites, but all my opinions are my own. #pmedia #BetterNights  http://cmp.ly/3/8vNxcO.
My son has had sleep issues for pretty much the duration of his little life. In infancy, probably somewhere around four-six months, I would find him, clothes soaked, because his diaper had leaked. I even used the extra thick night time ones, which worked most of the time, but there were other times he would still be soaked.
At 18 months the night terrors started. It was scary and exhausting. Every night, we would be up for at least an hour, just waiting for him to calm down and go back to sleep. Around his third birthday, the night terrors finally began to subside, although he would still wake on occasion and just want to come snuggle with me in my bed.
Now, at age five, he mostly sleeps through the night. Getting him to bed and to fall asleep is the easy part – always has been! But now, at five (almost six) my son is still wetting the bed. Every. Single. Night. Even after our routine of no liquids after dinner and going potty twice before bed. I've even tried waking him up to go to the bathroom when I was going to bed. But that just wasn't fun for anyone!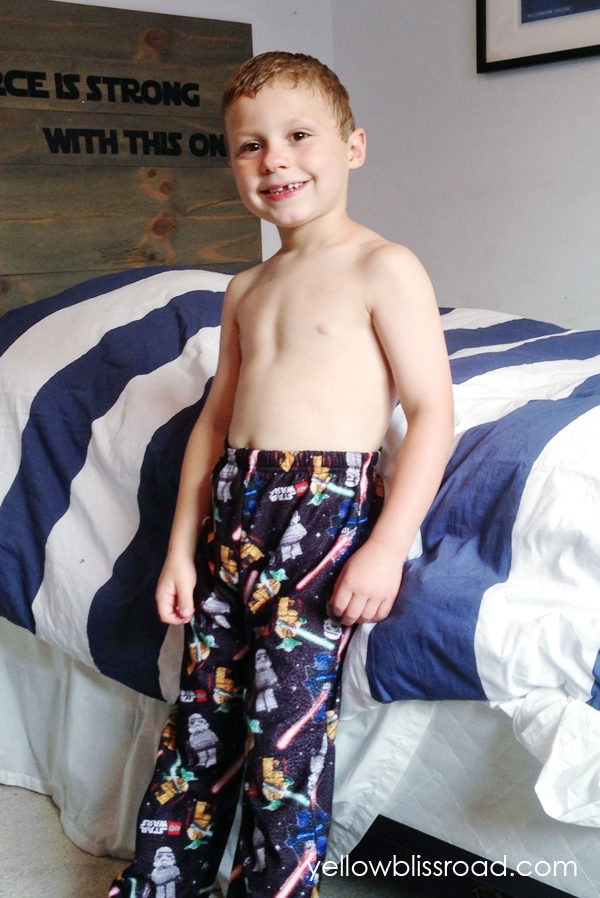 As soon as he was potty-trained, I was excited thinking it was the end of diapers for us! Unfortunately that's not been the case. He is in underwear all day, without incident, but at night I rely on GoodNites to keep him dry. Trust me, I have tried every option on the market, and for the past three years, these are the only nighttime underwear that works for us.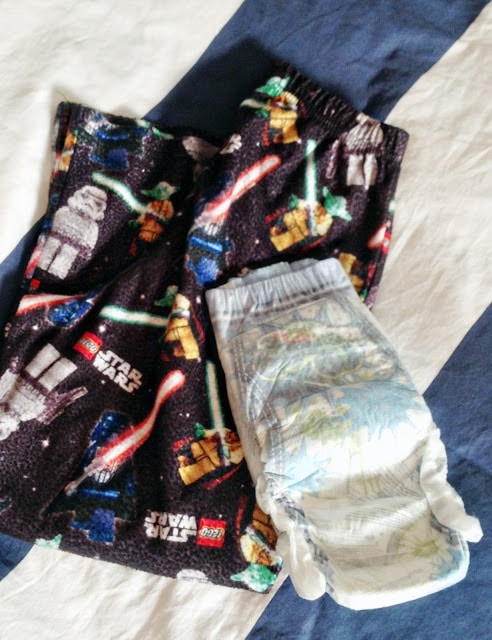 I love that they are affordable (made even more affordable with this $1.50 off coupon) and that they have design options. What little boy wouldn't love Spiderman?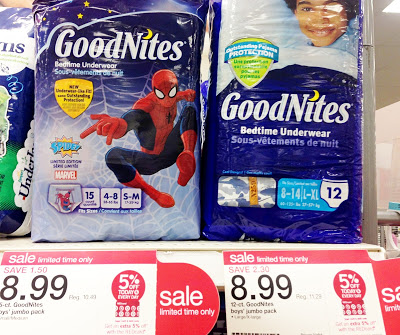 There's even Disney Fairies for the girls!
If you're concerned about occasional bed-wetting, GoodNites Bed Mats might be the right solution for you. Unfortunately my local Target was out of them when I went to shop, but I have heard they are really great and easy to use. I'm looking forward to trying them out.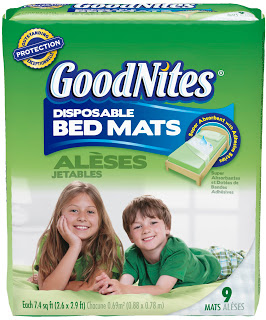 I'll be honest, when I heard that this whole bedwetting thing can last into the teen years, it kind of freaked me out a little bit. But it's good to know I'm not alone. So with that said, I'd love to hear your stories!