Part of the bedroom makeover project includes adding new seating. Currently, there is a dining room chair but I really wanted a small bench for the end of the bed. I found this one at the Goodwill and fell in love with her simplicity and the beauty of her subtle curves.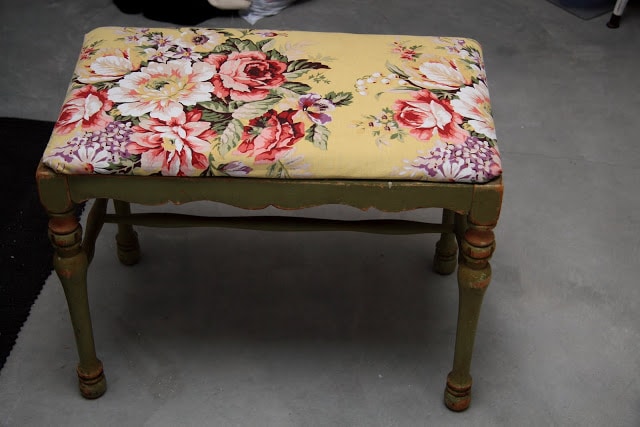 It was a hideous yellow-green color with a yellow and green floral fabric hot glued on over the two other layers of fabric. I removed the seat and the fabric and replaced it with burlap, then painted the bench to match the nightstands.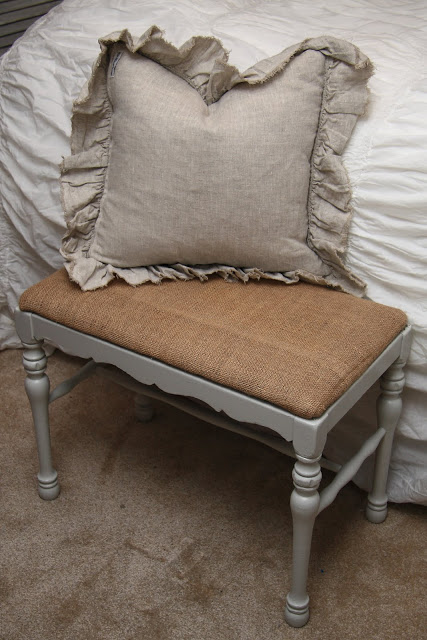 My only real splurge for the room was my new pillows I special ordered from Full Bloom Cottage at Country Roads.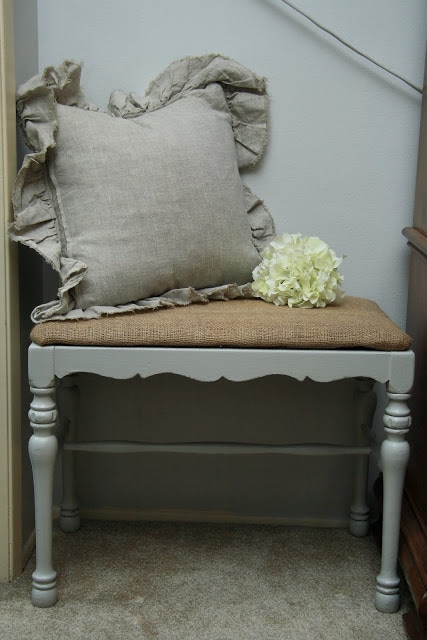 I'm not sold yet on the burlap…what do you think?