Boy's Bedroom Inspiration
I am currently working on updating my son's room into more of a "big boy" room, as he will be starting school next year and needs more of a space to himself.
I want to create a comfortable, organized space that can grow with him. He wants a Star Wars room with superheroes and airplanes and space ships and cars. Um, yeah. Mommy will see what she can do about that! I'm not big on character themed rooms, so I'm approaching the Star Wars thing with caution.
We started on it last weekend when we gave his plain white dresser an industrial makeover.
In my search for inspiration I found some pretty fabulous spaces for a little boy.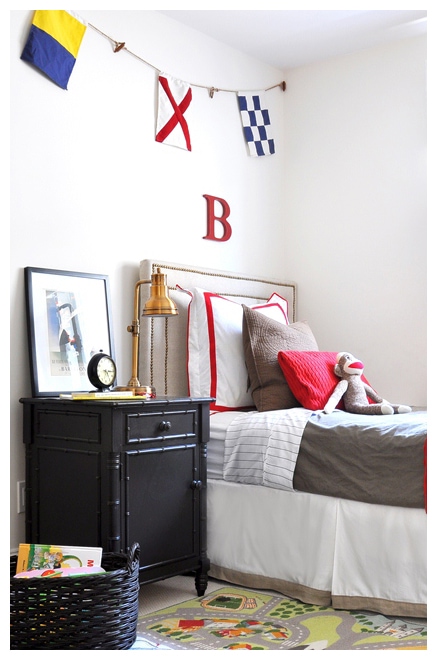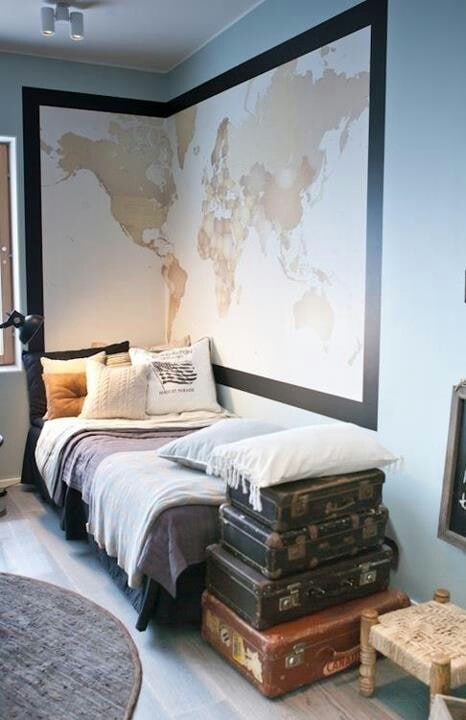 via Pinterest, broken link
Both of those looks are so gorgeous, but just not quite what I know he's wanting.
He would absolutely flip for something like this in his room.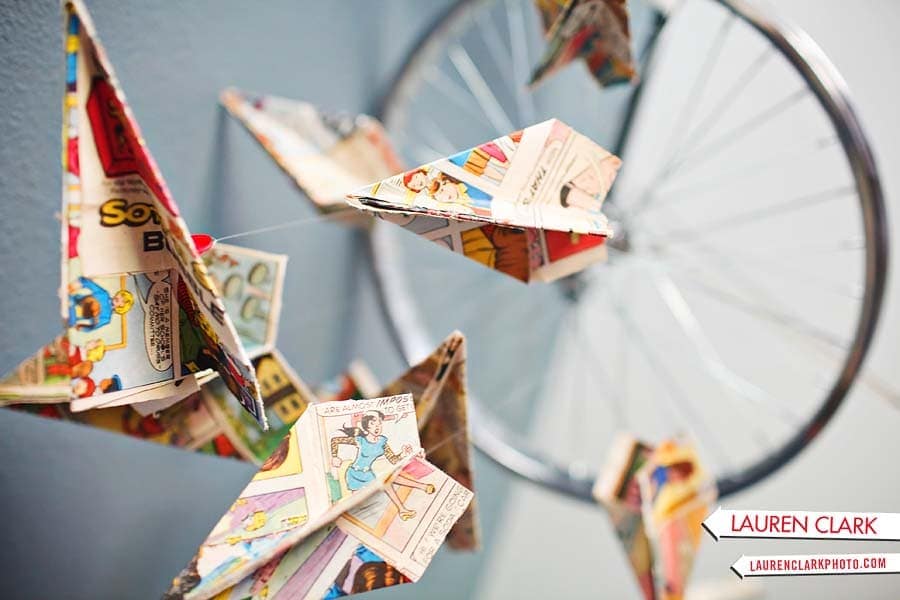 It would look pretty cool with some old Star Wars comics.
One thing he desperately needs is a place to store books. I love the IKEA spice rack idea, but I think he's a little too old for that. So I'm thinking of adding some casters to an old crate, like
Our Fifth House
.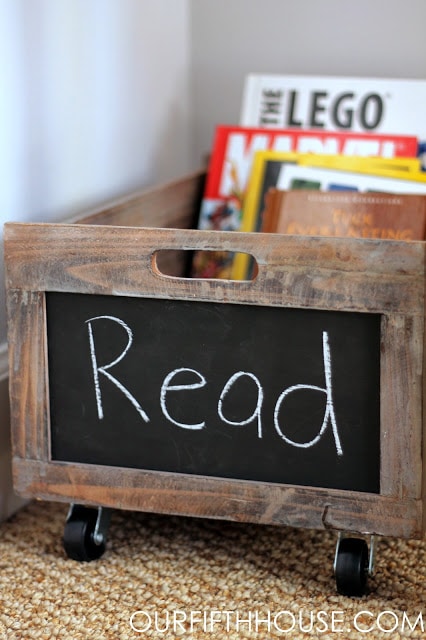 And of course, since he love to read, he'll need a cozy corner spot for reading, so we're working on creating that for him now.
I wish I had some extra space like Nellie Bellie. She just posted about her son's bedroom makeover on a tiny budget, and it's fabulous so be sure to check it out!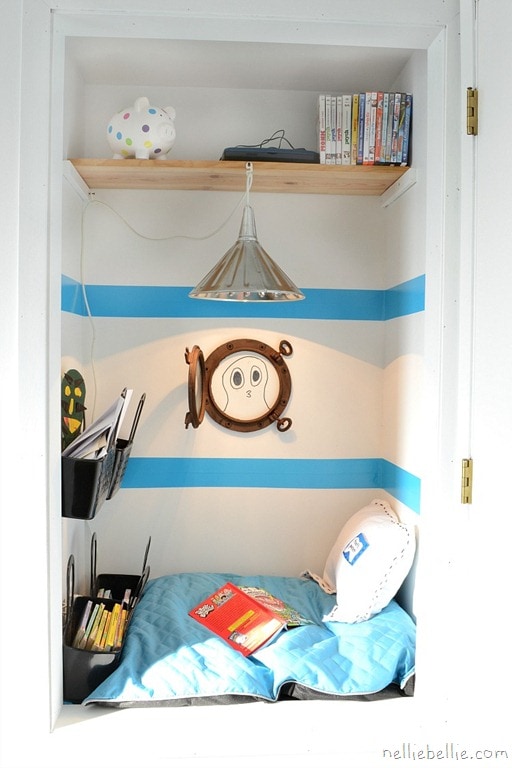 Anyway, getting back to what he really wants, a STAR WARS room. My goal is to give hints of Star Wars, but I'm not going all out. He has Star Wars sheets, and there will be a few pictures and prints that I made (really, really cute ones!) and a few other touches like the Storm Trooper clock you see in the above photo.
Of course, if I was a really good mom I'd build him one of these, right?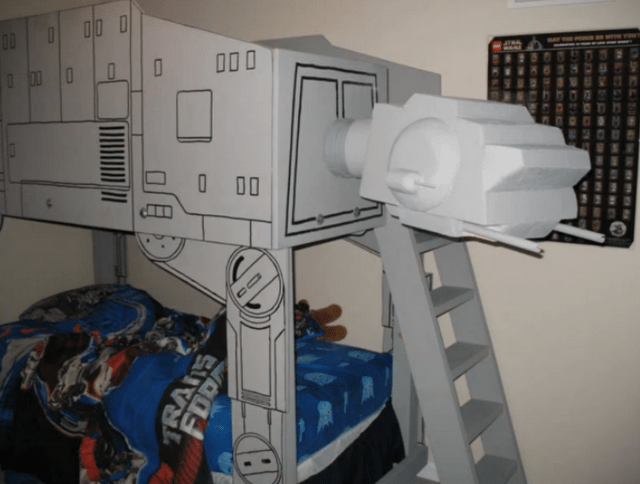 I don't dare show him either of those photos, by the way. They're a little out my my DIY realm!
If you want to know what's inspiring me for his bedroom, be sure to follow the Pinterest board here.
So stick around, we will be working on a new headboard for him this weekend, and I can't wait to share it with you!
Have a fabulous weekend!