We finally finished my son's bedroom this weekend, and I'm so excited to share it with you!!
He's been wanting to update his room for a while, and really wanted to go with a Star Wars theme. I, of course, don't want to have to redecorate in a year when he wants something different, so I tried to keep it somewhat neutral with Star Wars accents throughout.
The room is small so we have to be creative with the space. Oh, and please ignore the hideous carpet!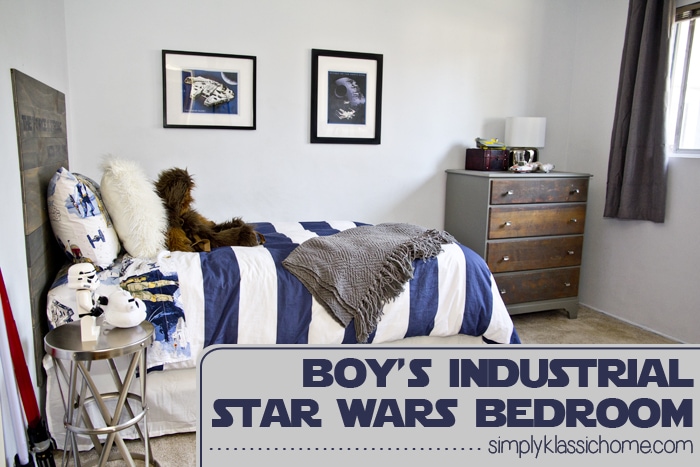 Before we begin the tour, I wanted to thank you all for the comments and love for the
dresser I painted
for the room. I'm so glad that you all enjoyed it!
This post is going to be quite picture heavy, and I will share a buying guide at the end of the post. If you have any questions, please feel free to comment or email me.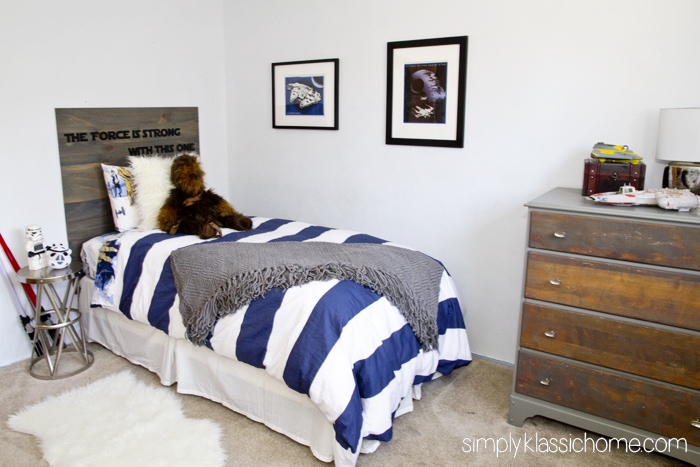 In the photos, the pictures look like they're hung pretty high, but I assure you they are just below my eye level.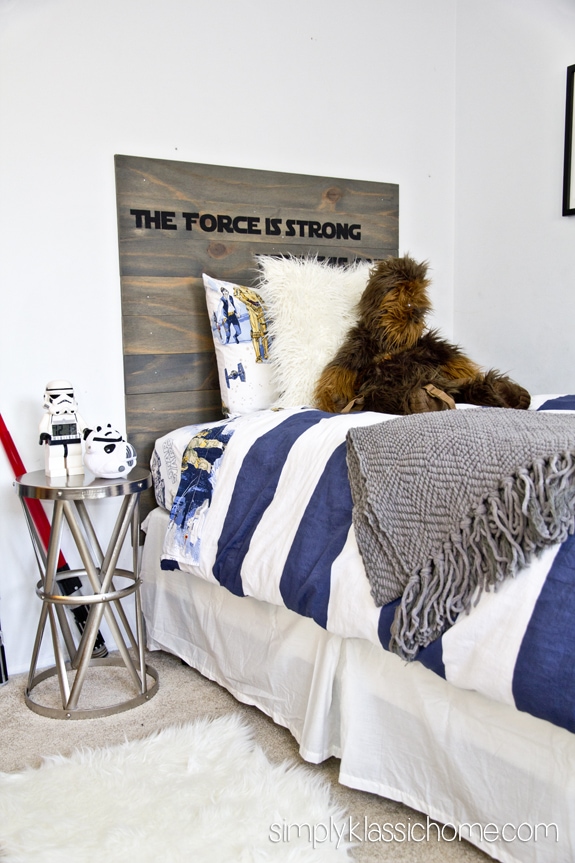 The left side of the room has the bed and dresser.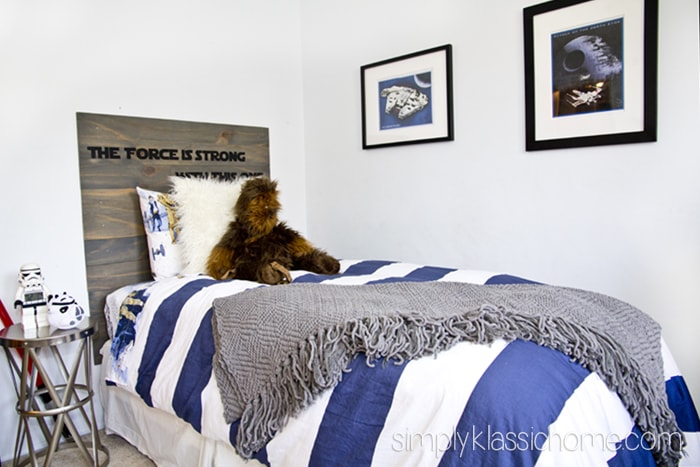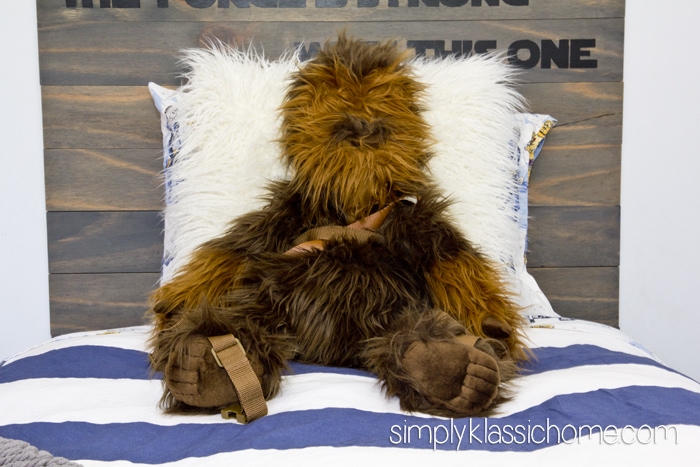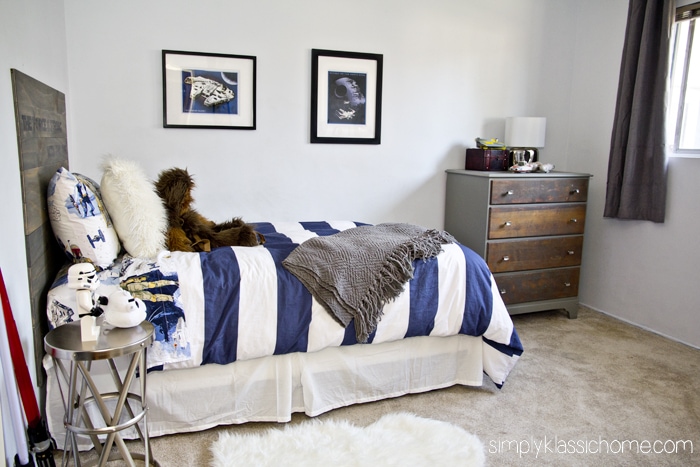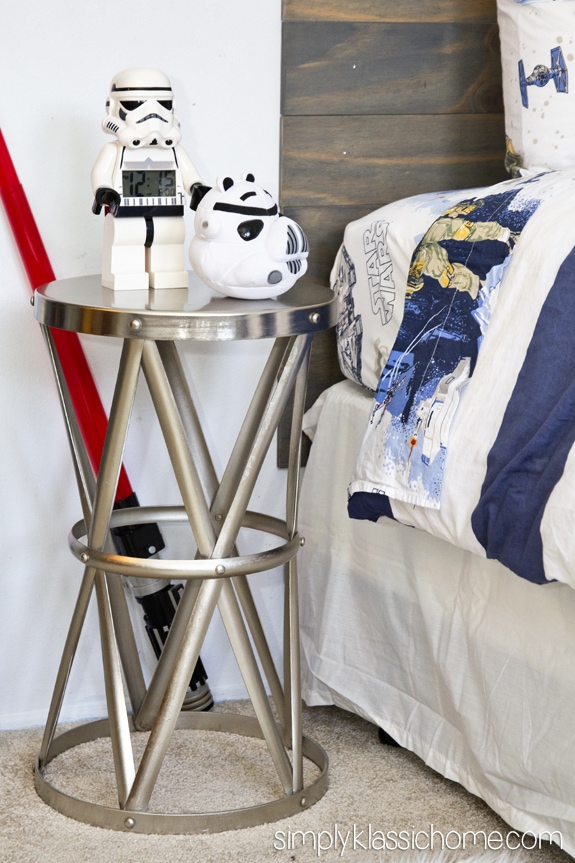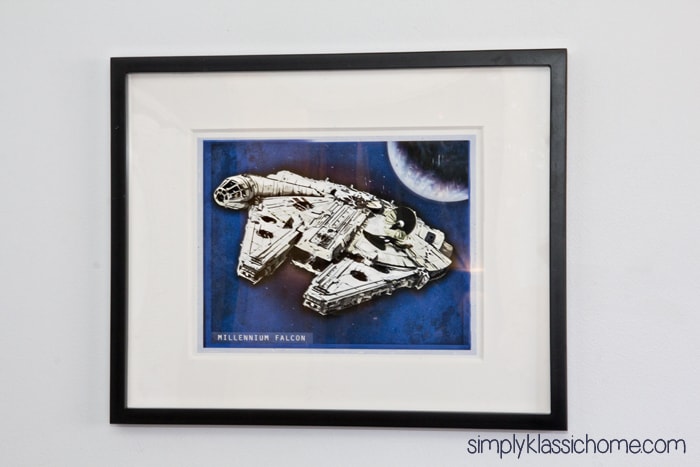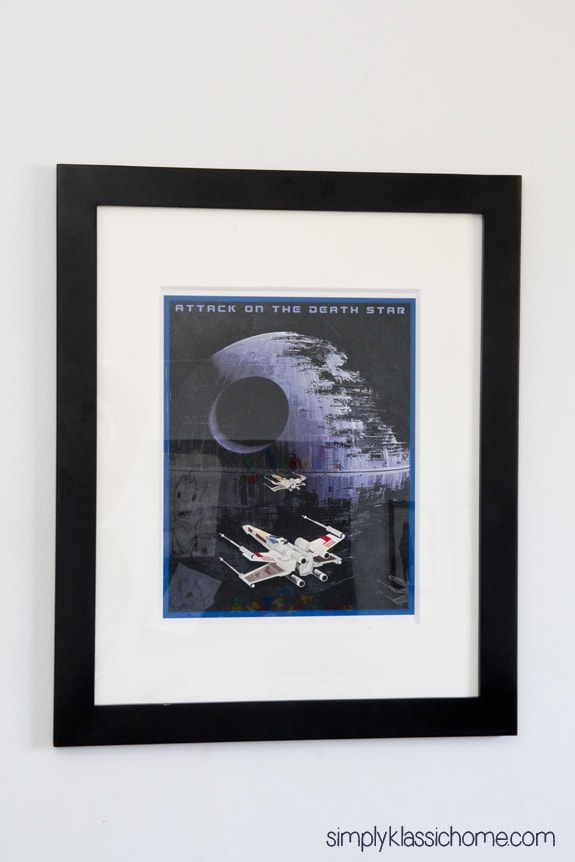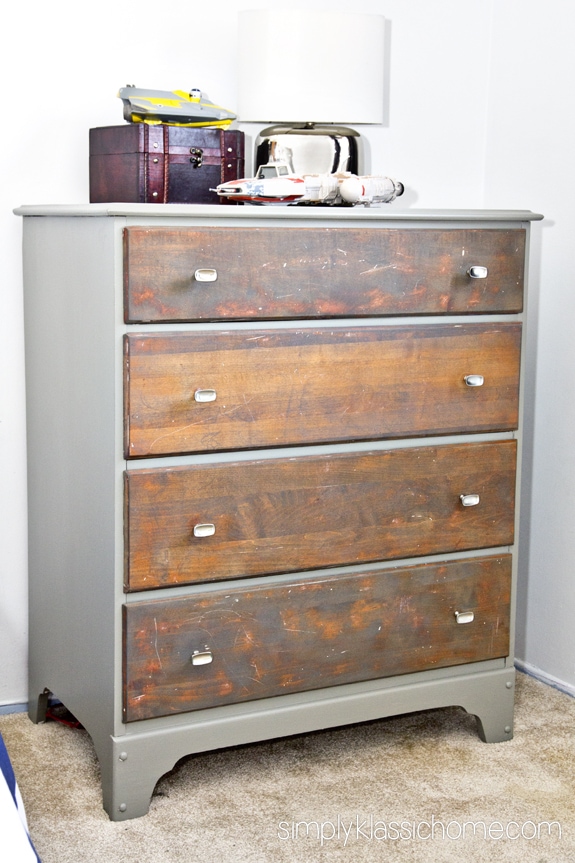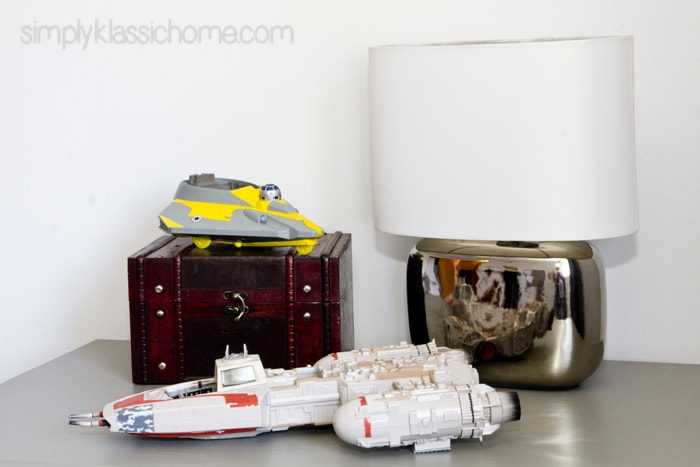 On the right side of the room is the reading nook and art/lego table. It's really important for Cooper to have ways to help him be calm, since he's a pretty active kid.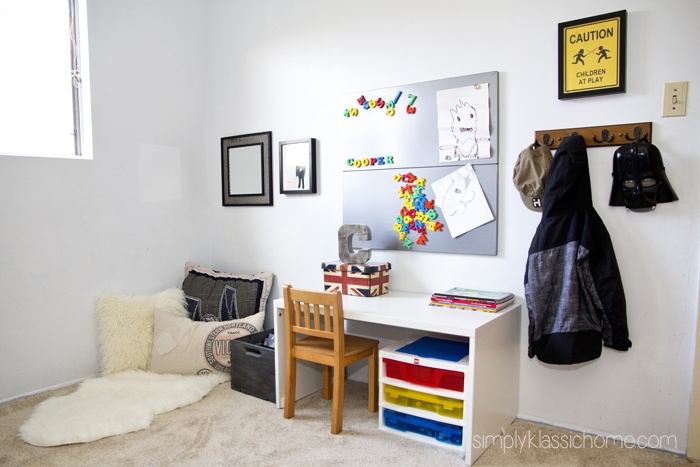 This child loves art. He enjoys it and he is so creative. That's his picture of Chewbacca up on the magnet board we got to use for a display.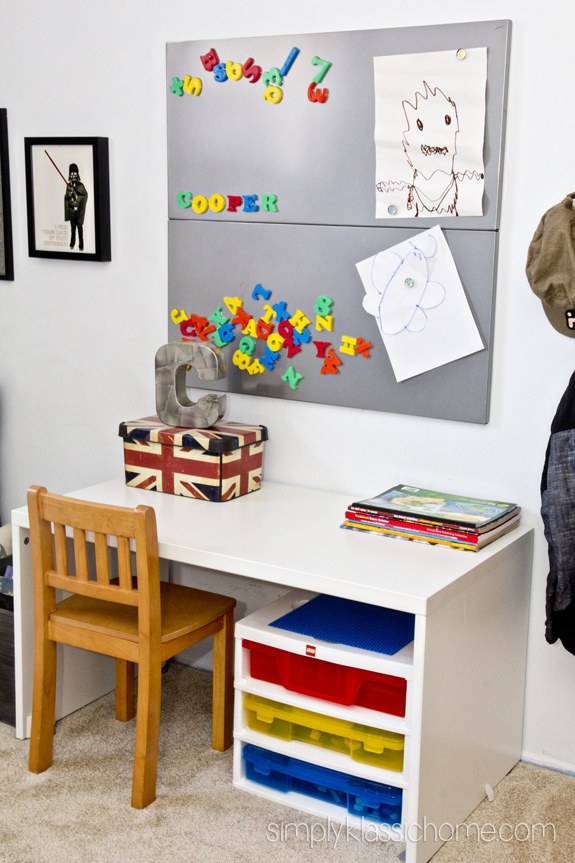 Markers, crayons, and pencils are stored in the union jack box.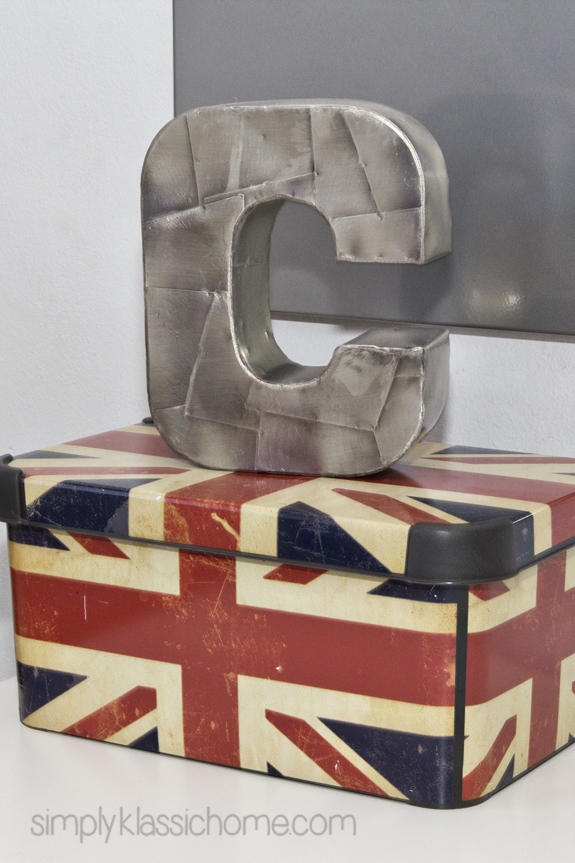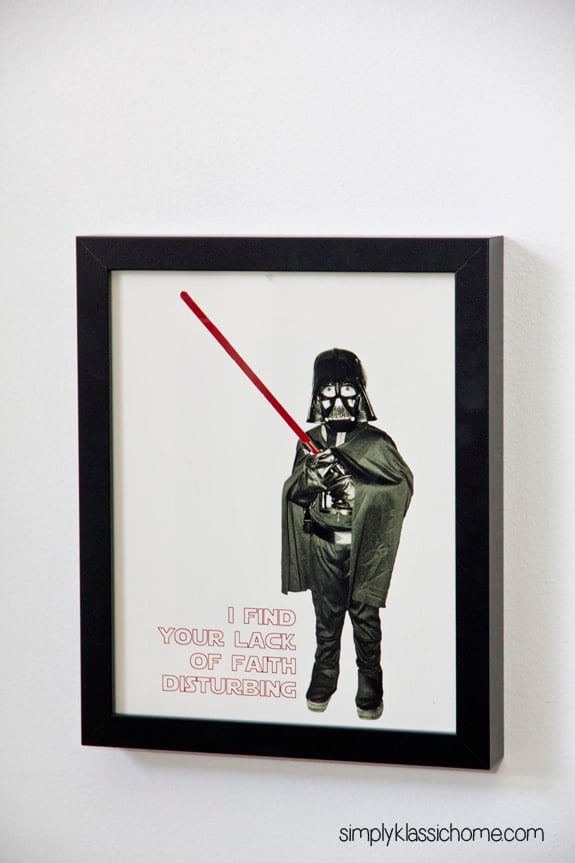 The above photo was taken last fall when Coop was Darth Vader for Halloween. I edited out the background and placed him on a plain, super light gray background and added the text.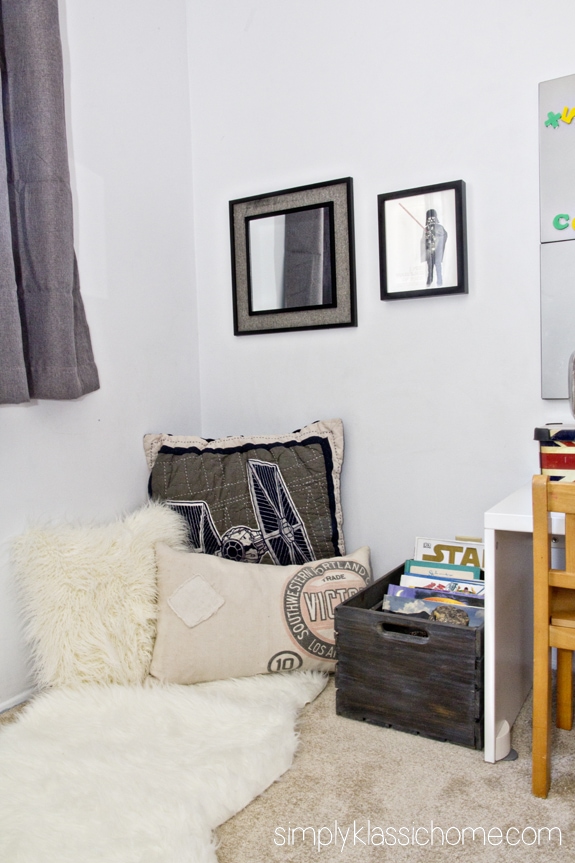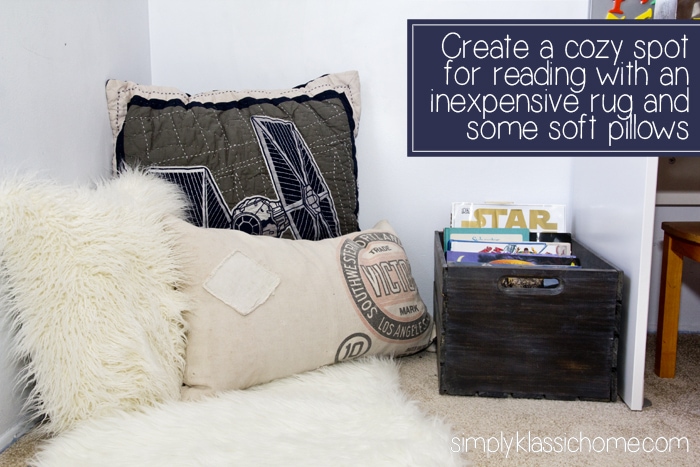 He loves having his own spot to read.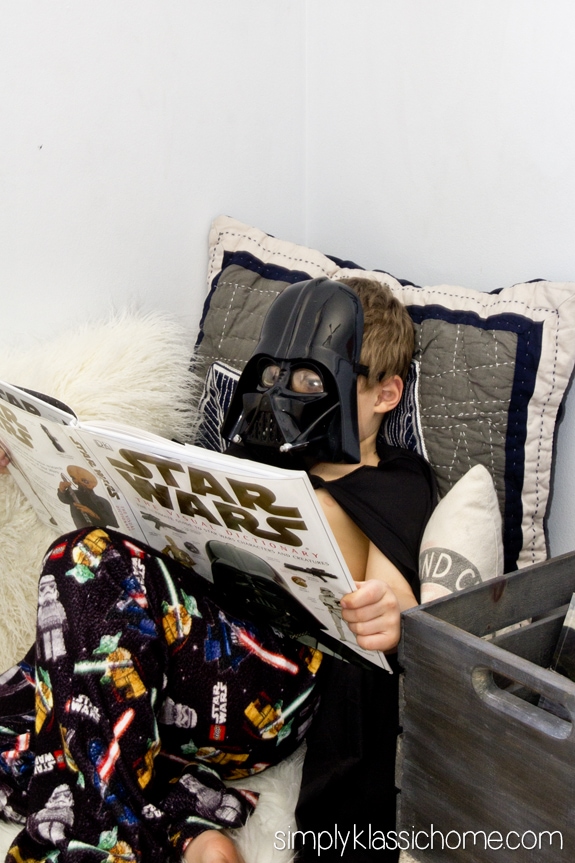 But he doesn't like to be bothered.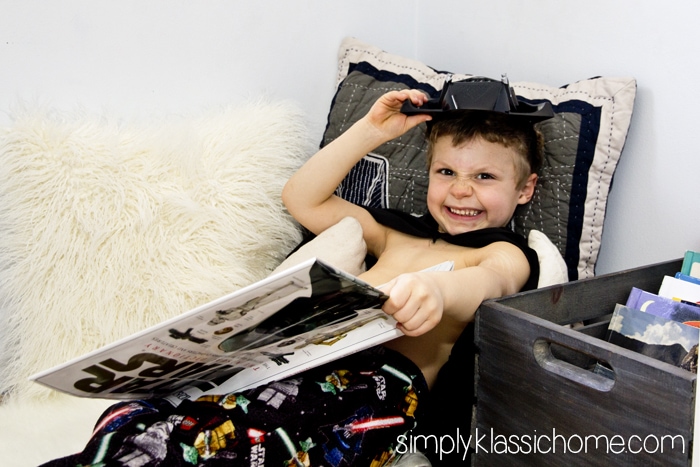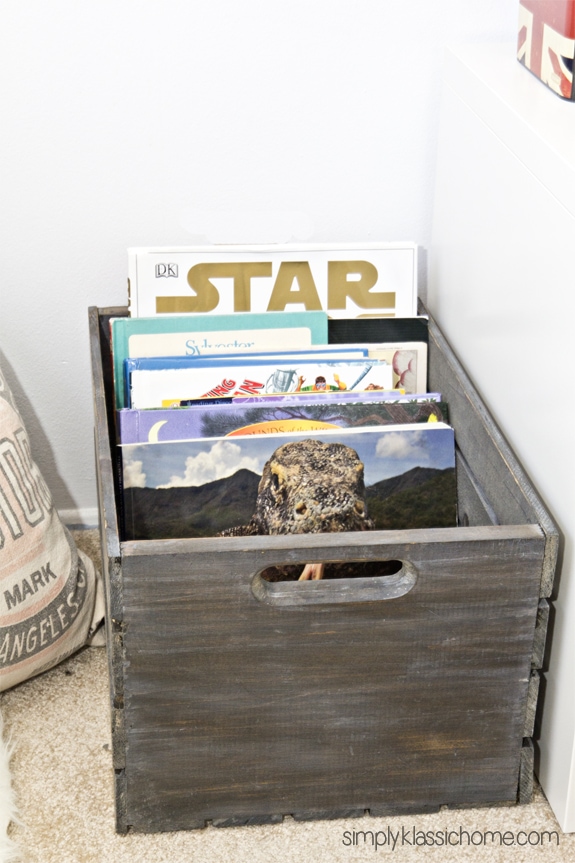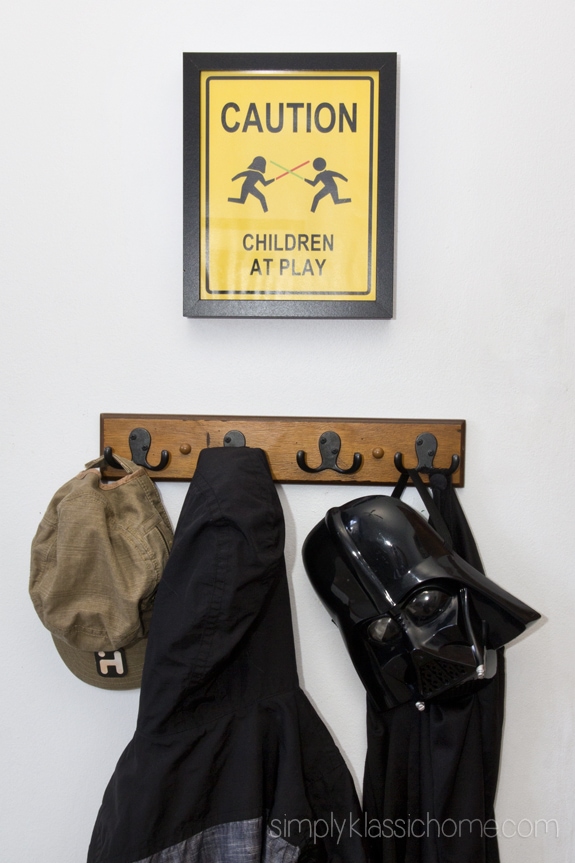 For fun, here's what the room looked like before: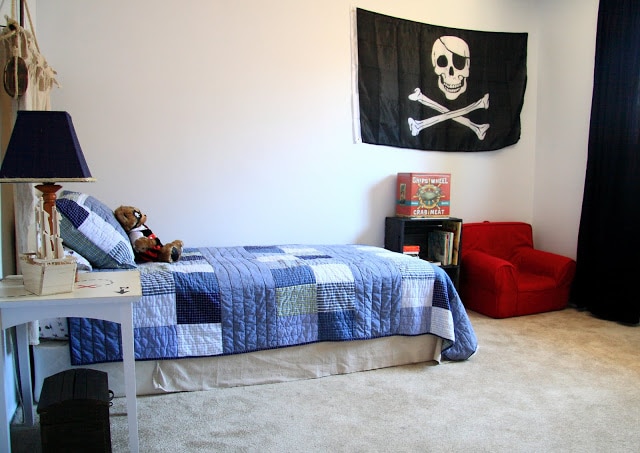 And one more time for the NOW: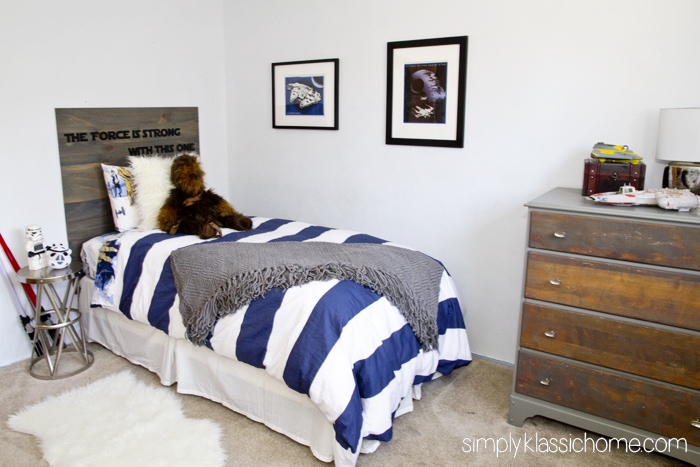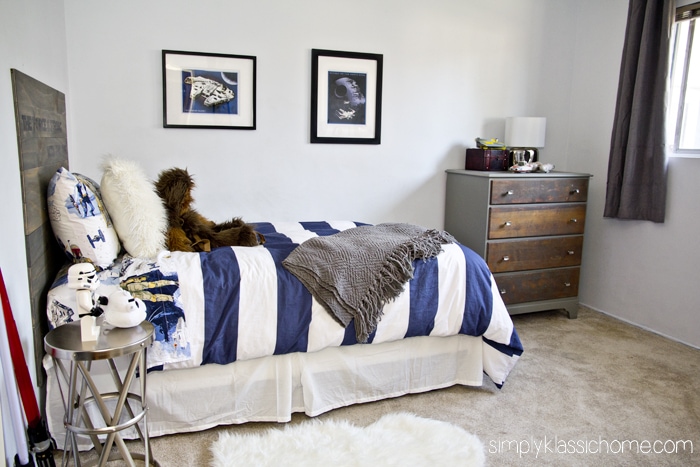 I hope you enjoyed the tour of my son's new room; my little Vader is pretty happy with it!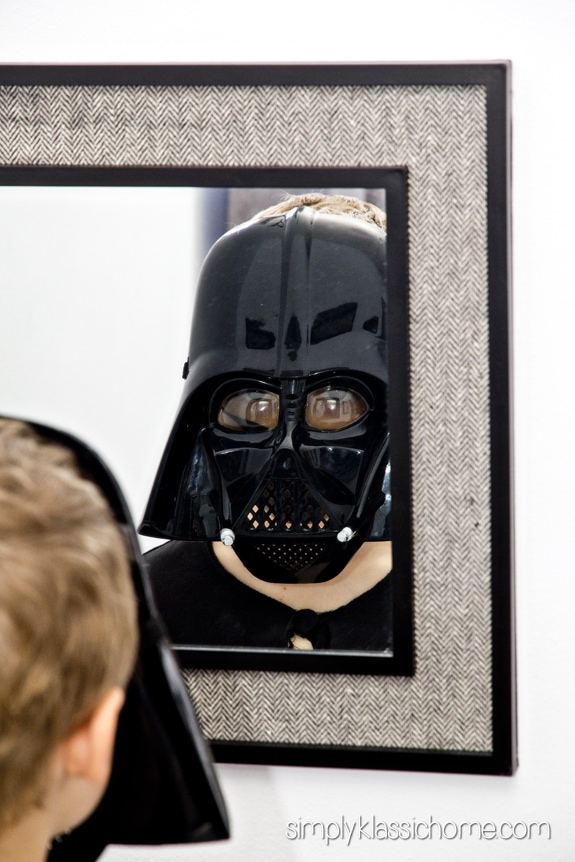 Resource List
 (in order of appearance)
Star Wars Sheet Set: Pottery Barn Kids
Blue & White Striped Duvet Cover: West Elm
Bedskirt: Ikea
Furry white pillow: Target (currently on clearance)
Gray chenille blanket: Target (via Goodwill)
Chewbacca backpack: Disneyland (but also available online)
Metal side table: Target
Storm Trooper alarm clock: Toys R Us
Millennium Falcon & Death Star Prints: As We Go Arts (Etsy)
Frames: Target (frames currently on clearance – mats were on hand)
Silver metallic lamp: Target (currently on clearance)
Black herringbone mirror: Target (currently on clearance)
Cooper as Vader print: DIY in Photoshop (frame from Ikea)
TIE Fighter Euro sham: Pottery Barn Kids
Concrete bag pillow: gift
White rugs: Ikea
Crate for books: Michaels (stained with Minwax ebony and whitewashed)
White desk: Stuva bench from Ikea
Union Jack box & metal "C": TJMaxx
Aluminum Magnet Boards: Ikea
Coat rack: Target
"Caution" Star Wars sign: DIY in Photoshop, but copied from a broken-linked image I saw on Pinterest
Star Wars font (from the headboard and the Darth Vader print): Star Jedi
Linking up:
My Uncommon Slice of Suburbia
Savvy Southern Style
Beneath My Heart