I just still can't believe that summer is already upon us. We had some warmer weather last week which meant it was time to get outdoors and start prettying up the front porch!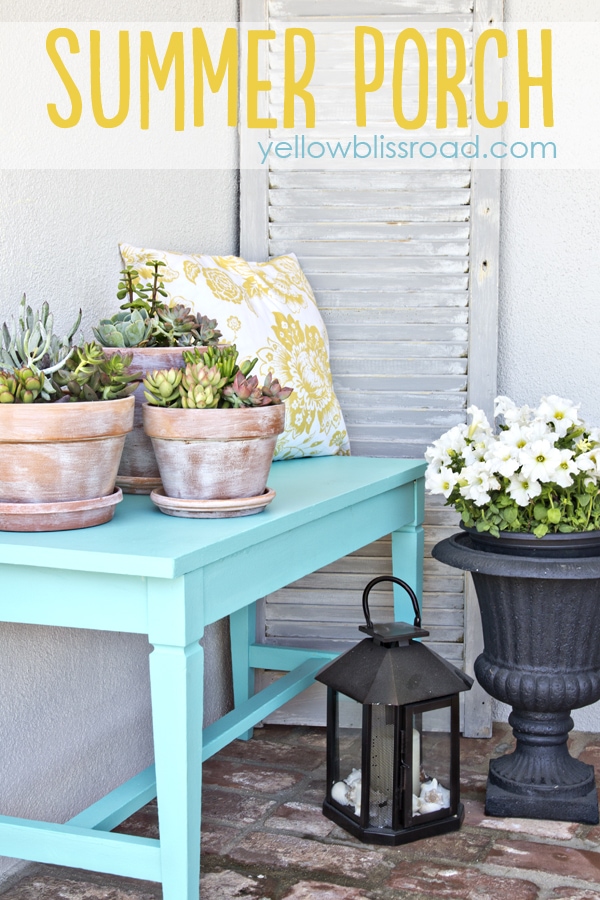 I took my son on a little trip to Home Depot to pick up some succulents (which he really loved saying…"suc-cu-lents" LOL). We spent about thirty minutes in the garden department choosing our plants, trying to follow Ann Marie's advice (White House Black Shutters) on planting succulents, and trying to keep my son from getting cactus needles in his hands. Well only two-thirds of that plan worked, and I'll bet you can guess which one failed!
When we got home, I did a faux weathered treatment on the clay pots (I'll share that in another post next week), and we got to work planting our succulent gardens.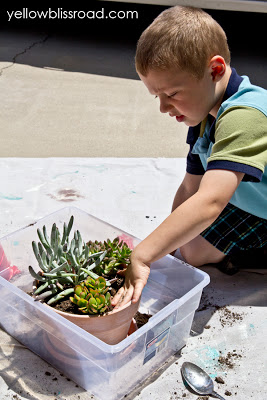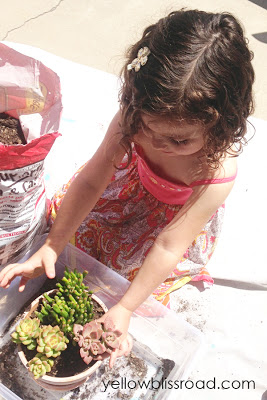 My little ones sure love getting their hands dirty!
Each year we plant succulents and place them on our front porch but this year I wanted to actually decorate a little more. Since bring home an old piano bench I knew I wanted to paint it and finally chose a color and got to work (more on that later this week).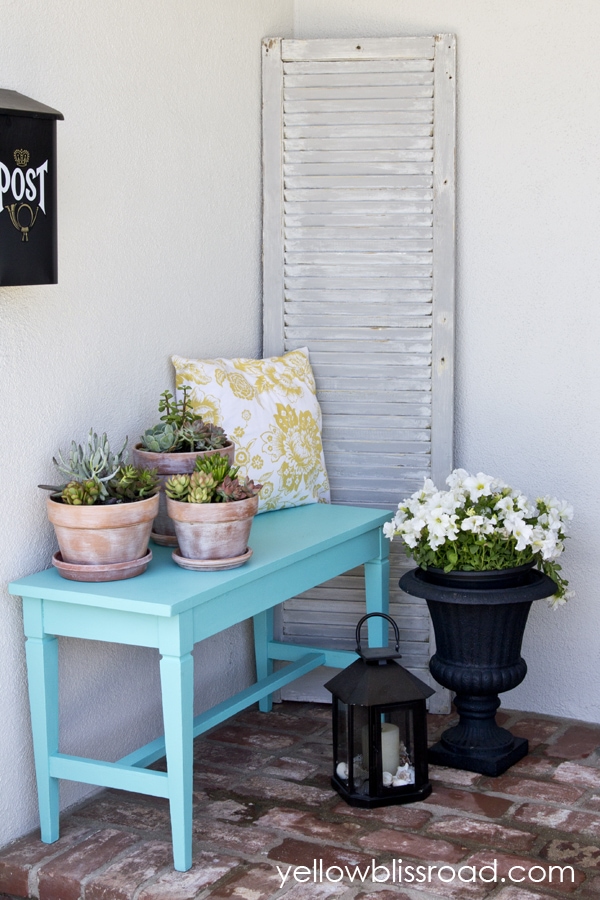 Our porch is not huge, and although I long for a beautiful, old-fashioned wrap around porch, this little porch with it's pretty red brick will do just fine.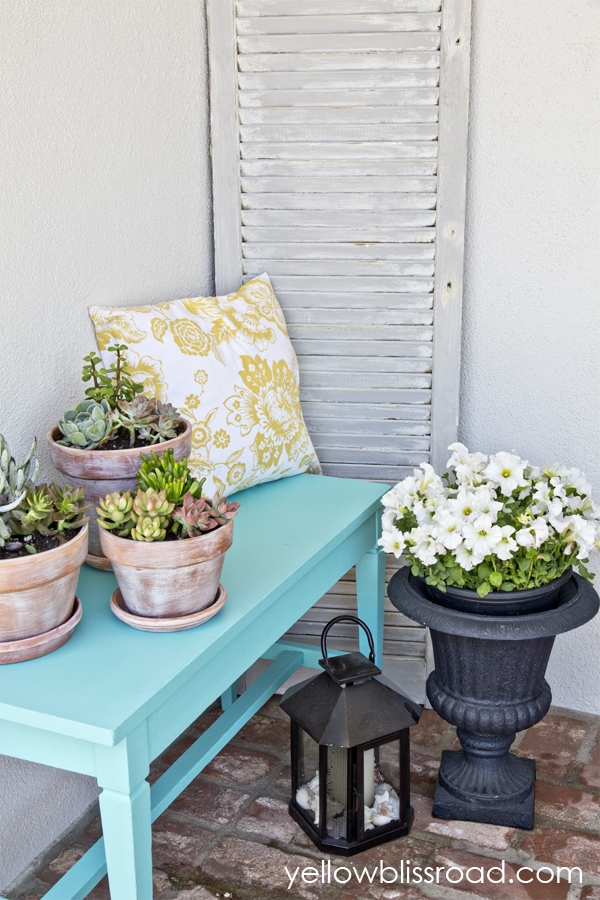 The shutter was an antique store find, the pillow was made by my friend Kristin of My Uncommon Slice of Suburbia, the urn was on clearance at Target last year. I was thrilled to find it since the previous one I had was stolen right off of our front porch!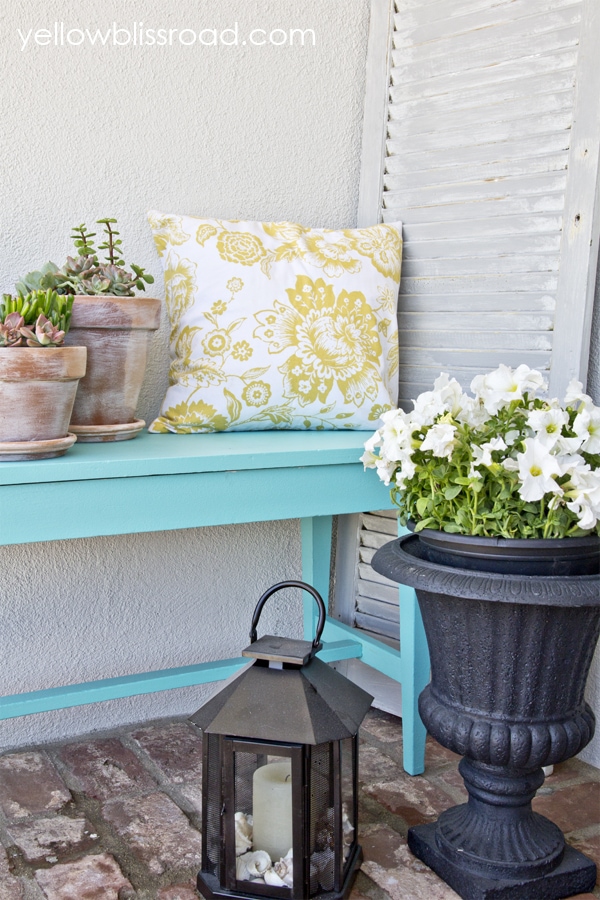 Lantern from Home Goods several years ago. The seashells add to the breezy summer vibe.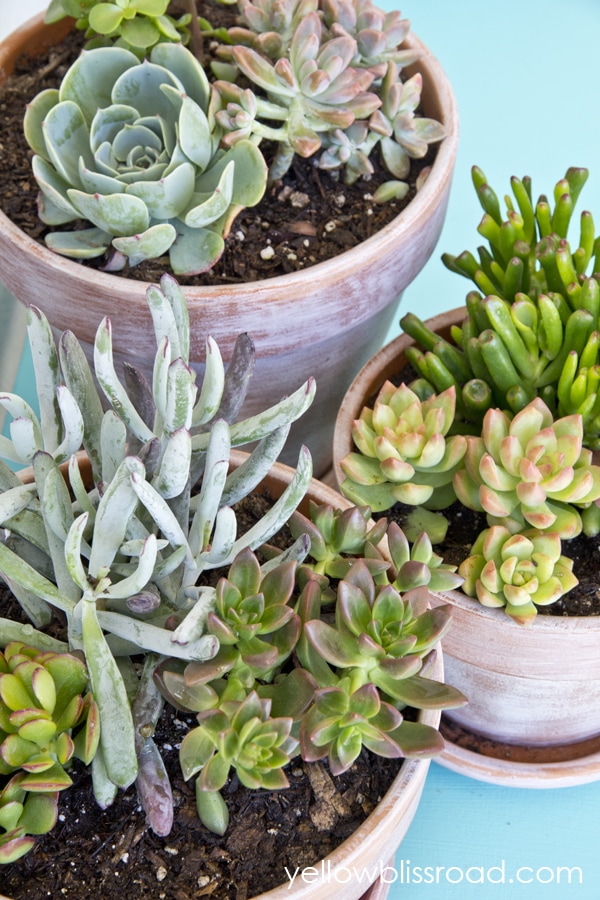 We each planted a little garden and are responsible for taking care of it! My little ones are so good at checking to see if it needs water. Hopefully they will at least last through the summer! My favorite part was the
faux weathered clay pots
that we painted! The
piano bench
was a fun makeover, too.
Stay tuned because I've got more summer goodness coming up later this week, like the easiest lemonade recipe EVER!