When I decide I'm going to be crafty I go all out.
Ok, not really, but when I get an idea for something I want to do, I jump on it, whether I have all the materials I need or not. I've gotten pretty good at improvising!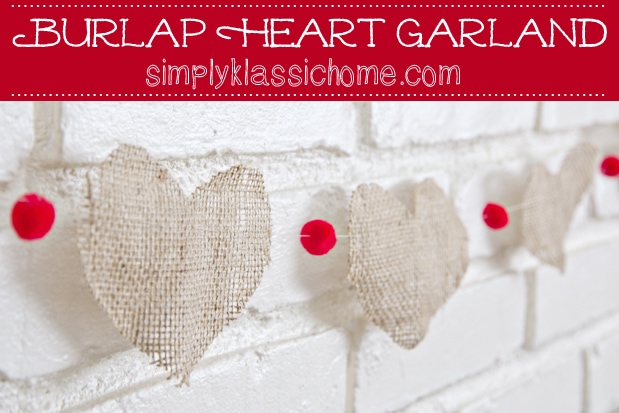 For example, I really wanted to make a burlap heart garland.
I wanted to use twine, but I couldn't find my large needle.
But then I couldn't find the twine either so I ended up breaking out the mini sewing kit I've had in my toolbox since college (ahem, 15 years ago), that I've never used, figuring a needle and thread would do the job.
In my search I found some cute little red pom poms that we used as Rudolph's nose in a project a couple of years ago.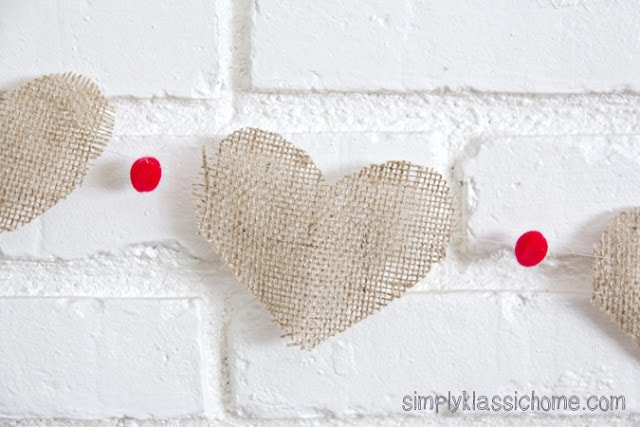 I grabbed the burlap out of another closet, scissors from the kitchen, and I was ready to craft.
Three different rooms, and four different cabinets later. Let's say it together, "Kristin you really need to get more organized!"
Anyhow, I laid out the burlap and just cut the hearts free hand, 'cause I'm a rebel like that.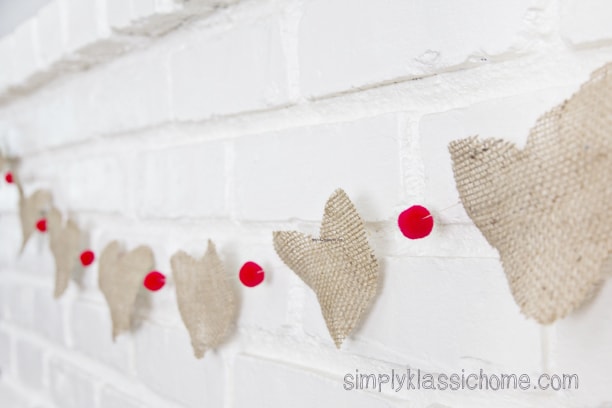 I threaded my needle with some light brown thread and strung the hearts, with the red poms in between.
I hung the garland on my mantel and delighted in the fact that I've actually put up Valentine's decor. I'll share how I decorated the rest of the mantel tomorrow.
Do you decorate for Valentine's Day?
Check out my other Valentine's Posts:
Check out my other Valentine's posts: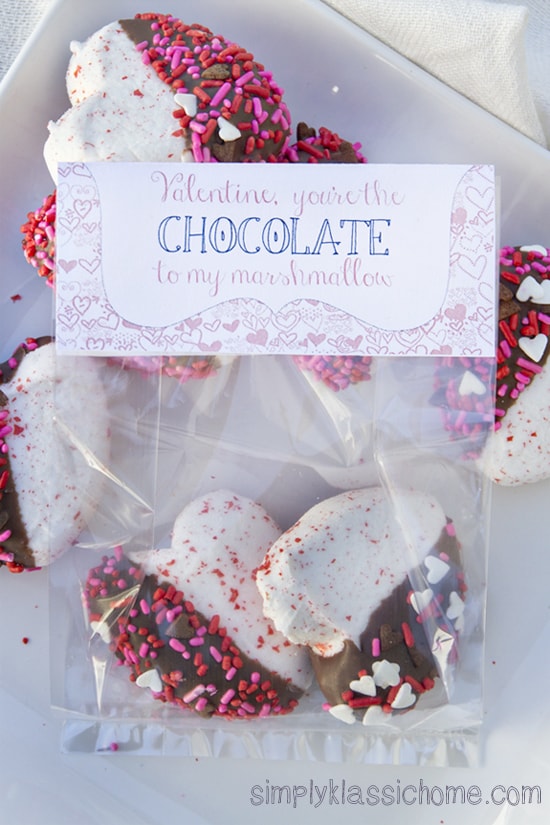 Chocolate Covered Peeps Hearts and a Free Printable
Valentine's Chalkboard Printable and Template