These Cherry Vanilla Popsicles are so incredibly easy & delicious! The perfect blend of cherry & vanilla in a cool & refreshing popsicle.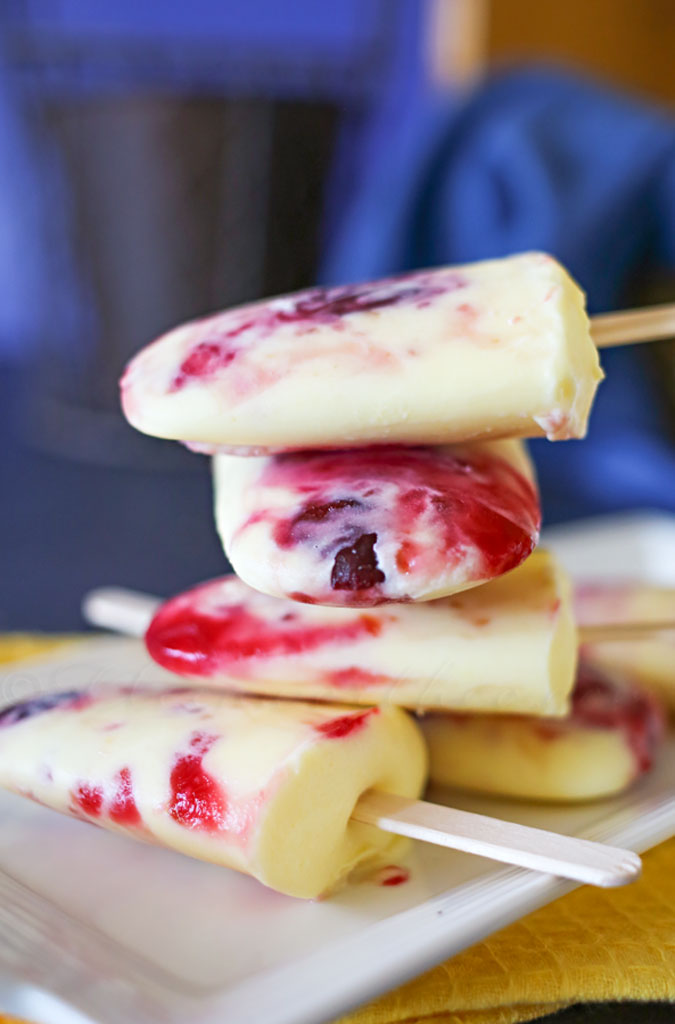 Hi there Yellow Bliss Road readers! If we haven't crossed paths before, I'm Gina & I blog over at Kleinworth & Co. I have 3 kids, ages 11-17 who are the inspiration for most everything I do. Before moving to North Idaho a couple years ago we spent 12 long years living in the Nevada desert. So I'm overloaded with frozen treat recipes & I like to share those recipes on my little corner of the web. It's there you'll also find easy DIY projects, fun crafts & a whole lot of recipes, along with a few photography tips sprinkled in occasionally too. I'm so thrilled that Kristin invited me to share a little bit of me & what I love here with you today.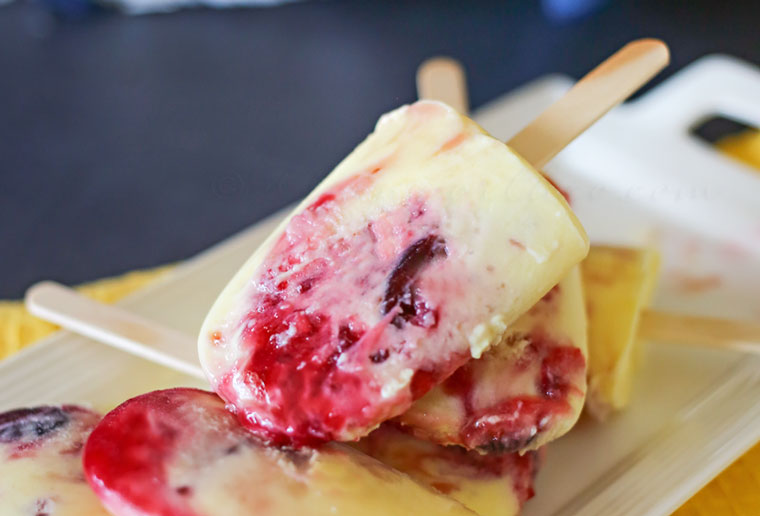 I bet you are ready for a cool down, right? When we get to this part of the summer it seems I'm making some sort of frozen treat just about every day. So I like to keep things fun & fresh. If I can, I try to wait a couple weeks between making a recipe for a second or third time. That doesn't always happen when the family falls in love with one & they spend day after day reminding me that I need to make a certain something again & again. I usually give in, like with these Cherry Vanilla Pops. They went nuts for them.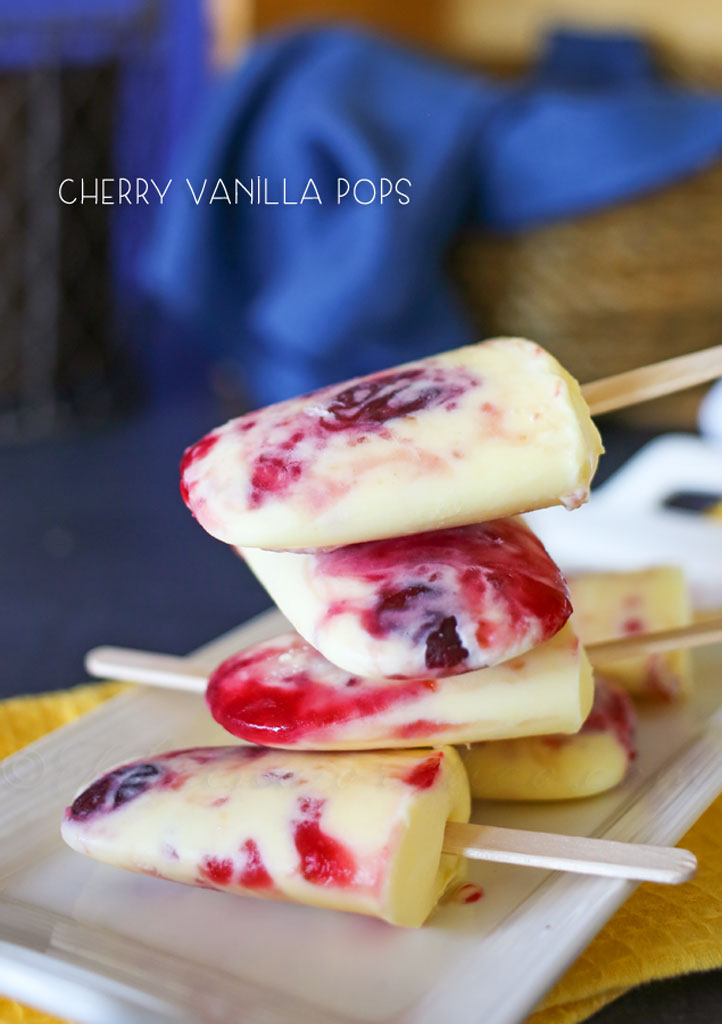 You see, I have a deep love for cherries. I love snacking on them, baking with them & adding them to as many recipes as I can. So it was only natural that after I made some homemade cherry pie filling (which I like to keep on hand in the fridge as often as possible) that I grabbed some to swirl into some vanilla pudding pops. YUM! The flavors compliment each other so well. It's like having a big ol' scoop of vanilla ice cream on your cherry pie. Only this time it's in a pop to cool you down on these hot summer days. What more could you ask for?
Look how easy it is to make these!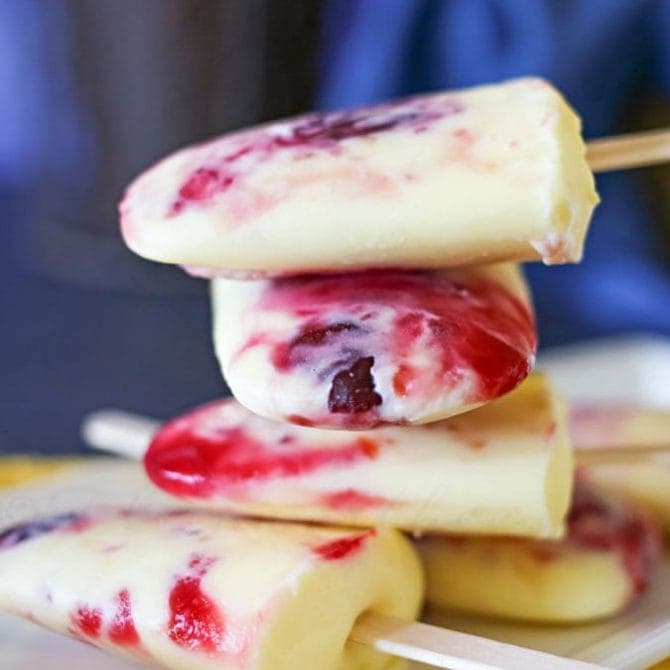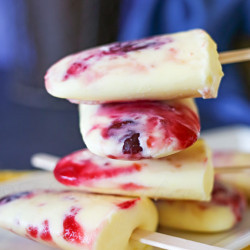 Cherry Vanilla Popsicles
Ingredients
1 box vanilla pudding mix
3 cups cold milk
1/2 of an 8oz tub whipped topping
1/2 cup cherry pie filling
Popsicle sticks
Instructions
In a large bowl combine pudding mix & milk- whisk until fully combined.

Fold in whip topping & stir until smooth.

Add about 1 tbsp pie filling into each pop mold.

Fill each mold with pudding mixture & swirl around to mix a little. Add Popsicle sticks.

Freeze 8-10 hours, preferably overnight.
So there you go, isn't that easy? You have to give them a try!
Thank you so much Kristin for inviting me over today. I loved being here!
I would love for you to stop on by Kleinworth & Co & say hello & maybe grab a few recipes too!
Here are a few more of our favorite frozen treats!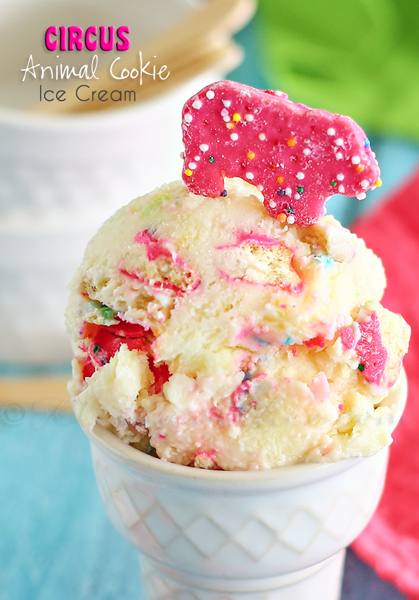 Circus Animal Cookie Ice Cream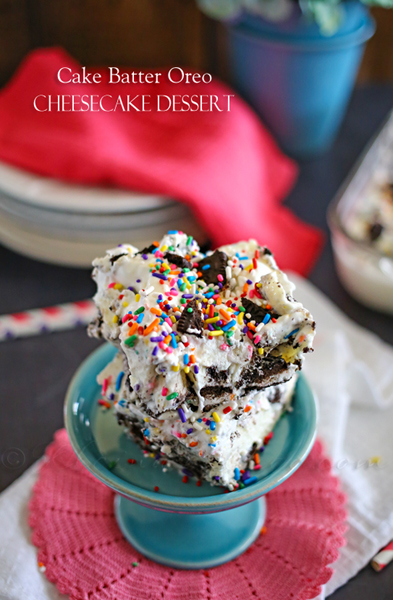 Cake Batter Oreo Cheesecake Dessert
You can connect with Gina via Blog, Facebook, Twitter, Google+, Instagram & Pinterest
For more sweet treats, try these: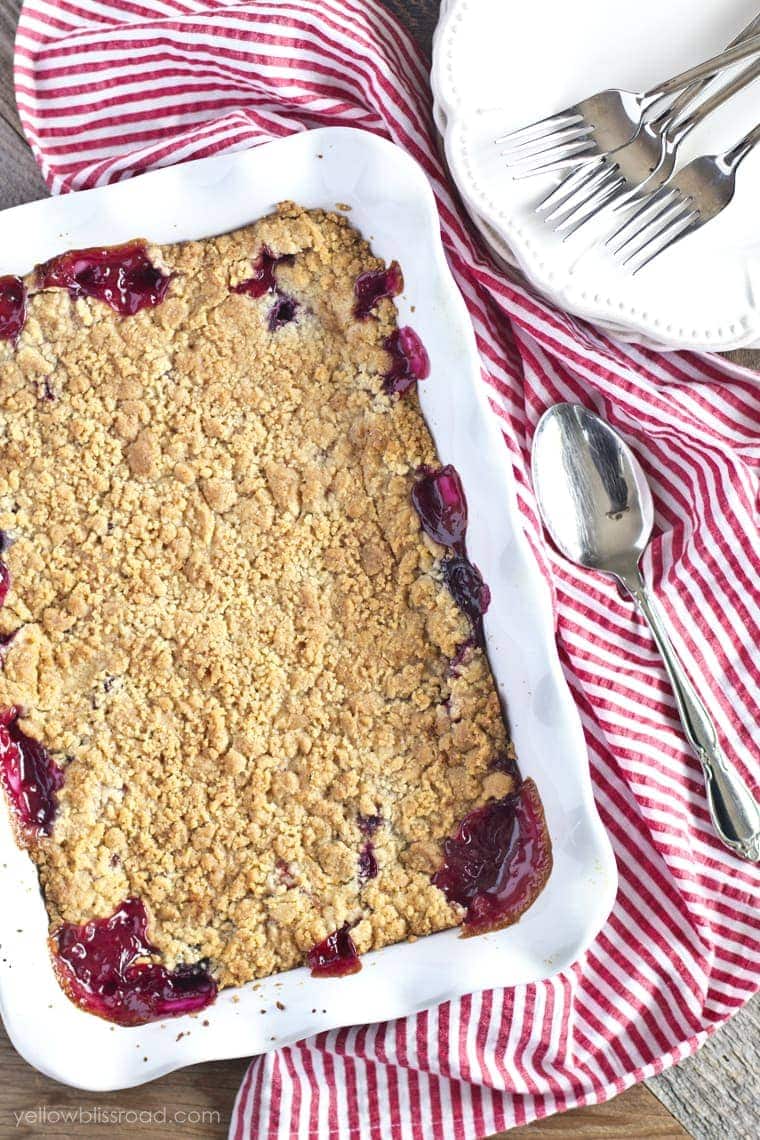 Triple Berry Sugar Cookie Cobbler