Yes, longest food title in the universe, but you won't care when you taste how yummy these cupcakes are!
A couple of unusual ingredients make this cupcake extra moist and delicious.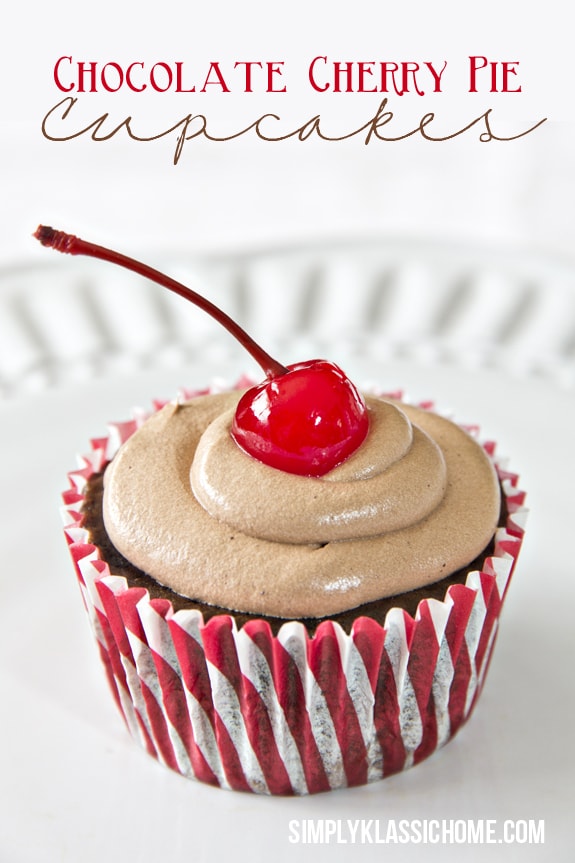 Of course in the spirit of keeping it simple, it all started with a box of cake mix.
Chocolate Cherry Pie Cupcakes
1 box Betty Crocker chocolate cake mix
1 1/4 cup Diet 7Up
Cherry Pie Filling
Cocoa Cream Cheese Frosting (recipe below)
Marciano cherries for garnish, if desired
1. Mix chocolate cake mix, cherry yogurt, and Diet 7Up on low speed for 30 seconds, then on medium speed for two minutes.
2. Fill cupcakes liners about 2/3 full with cake batter.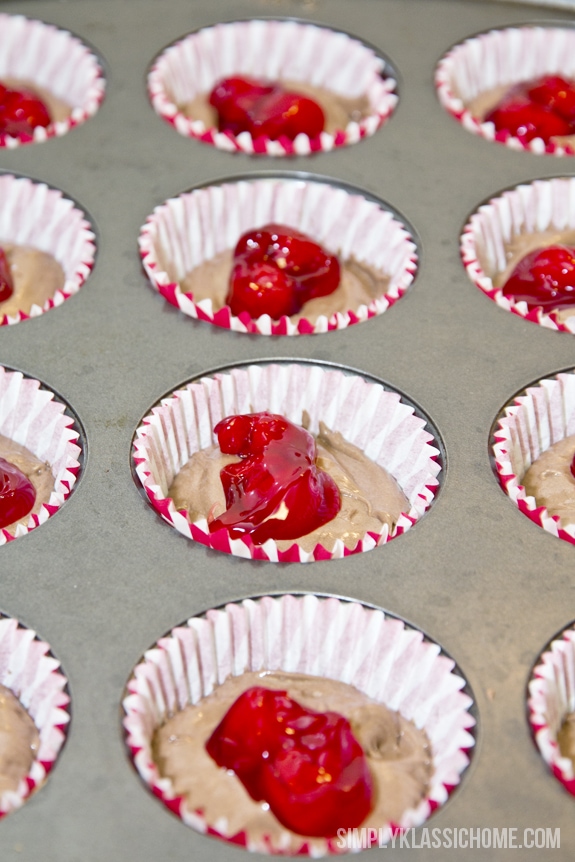 3. Top batter with a spoonful of cherry pie filling.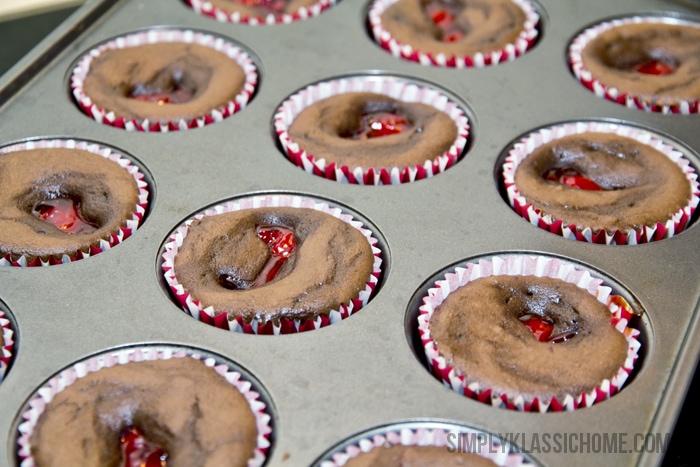 4. Bake in a preheated 350 degree over for about 20-22 minutes.
5. Allow to cool completely before frosting with cocoa cream cheese frosting.
Cocoa Cream Cheese Frosting
1 can Betty Crocker Cream Cheese Frosting
3 Tbsp Powdered Cocoa
1 Tbsp Diet 7Up (optional)
1. Pour frosting into a mixing bowl and mix on medium speed for 30 seconds. Add cocoa powder one tablespoon at a time and beat on medium speed for a total of two minutes. If frosting is too stiff, add a tablespoon of Diet 7Up.
*Tip – always beat canned frosting for a couple of minutes to make it light and fluffy, and more "bakery like."
2. Frost cupcakes and garnish with a cherry.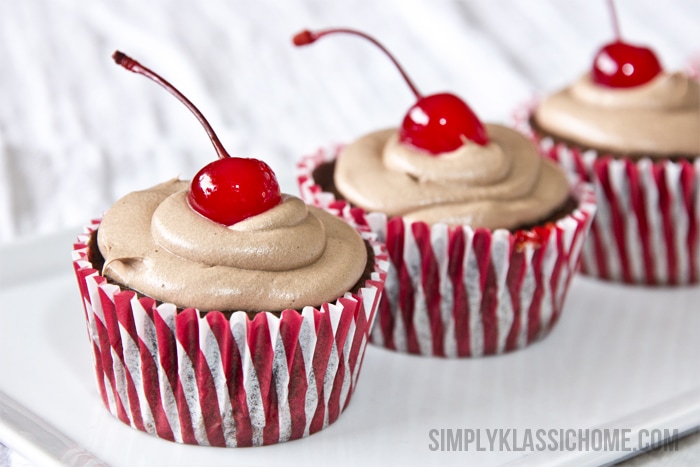 The cupcake would be great alone, and the best part is it's fat free! But the frosting just puts it over the top!