I have been on a cookie making kick – it started kind of as the Christmas season was ending, but oh well! I recently tried out these cheesecake cookies and oh my they were delicious. So creamy and chewy and just plain yummy!
*While I still absolutely LOVE and stand behind this recipe, so readers had some trouble as noted in the comments. I have spent some time working on this recipe and developing some tips for success The recipe is pretty much the same with only one small change. You can find the updated post HERE.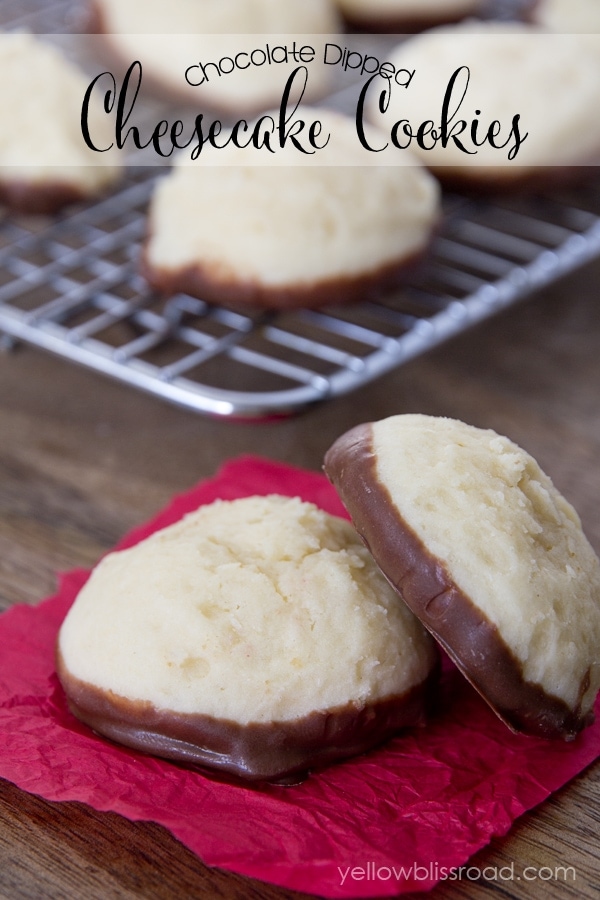 I actually ended up embellishing these fluffy, sweet little bits of heaven two different ways. I'll show you the other way tomorrow, but for today, I dipped them in chocolate. Because chocolate can only make really awesome things EVEN BETTER. I think these would be perfect wrapped up with an adorable tag for Valentine's Day, don't you? They are easy to make, too. Once the cookies are baked, you can dip them in melted chocolate. I have used chocolate chips, but they just aren't as smooth, so I prefer using Wilton's Candy Melts, and for this projects specifically, I used Wilton Light Candy Cocoa Melts. Just pour them into a glass dish and microwave in fifteen second intervals, stirring each time with a DRY metal spoon. 
Then take the cookie with your fingers, or with a fork and dip in the melted chocolate.
I hope you enjoy these as much as we did!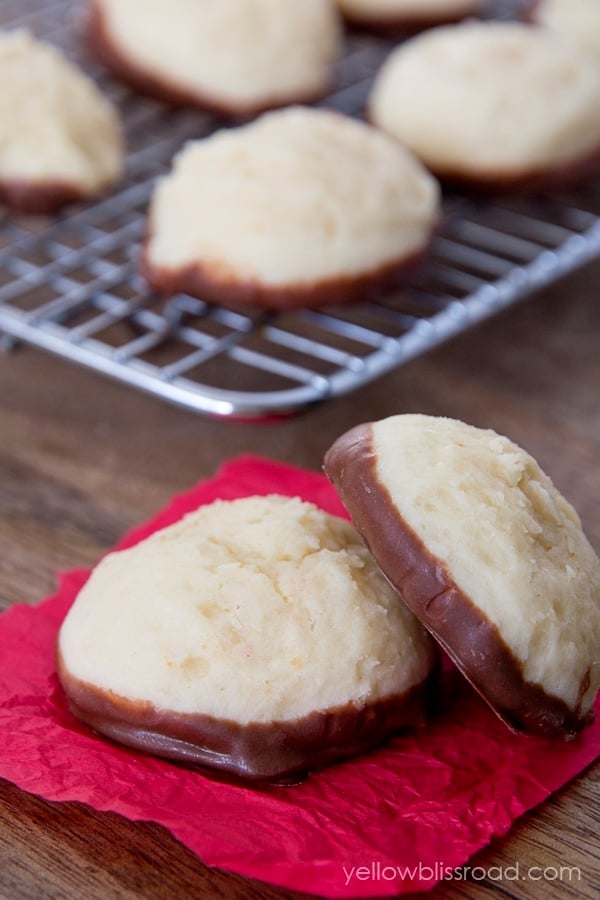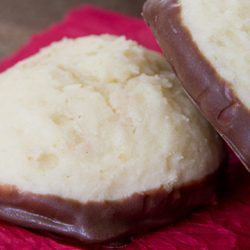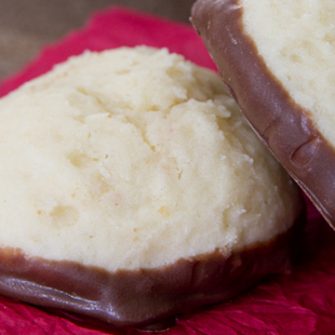 Chocolate Dipped Cheesecake Cookies
Chocolate Dipped Cheesecake Cookies
Ingredients
8 oz cream cheese room temperature
1/2 cup butter room temperature
1 cup granulated sugar
2 eggs
2 tsp vanilla extract
2 1/2 cups all-purpose flour
2 tsp baking powder
1/2 tsp salt
Wilton Chocolate Melts
Instructions
Preheat oven to 350 degrees F.

Beat cream cheese and butter together with an electric mixer on high speed. Add sugar to the butter mixture and beat until mixture is smooth.

Beat in the eggs and vanilla.

In a separate bowl, whisk together the flour, baking powder and salt. Gradually add the dry ingredients to the butter mixture and mix until well combined.

Drop by rounded tablespoons onto an ungreased cookie sheet.

Bake at 350 degrees for 10-12 minutes.

Once cooled, dip cookies in melted chocolate (to melt the chocolate, follow package directions).
Want the update version of this recipe? Find it, along with tips for success, HERE.
More great recipes from Yellow Bliss Road: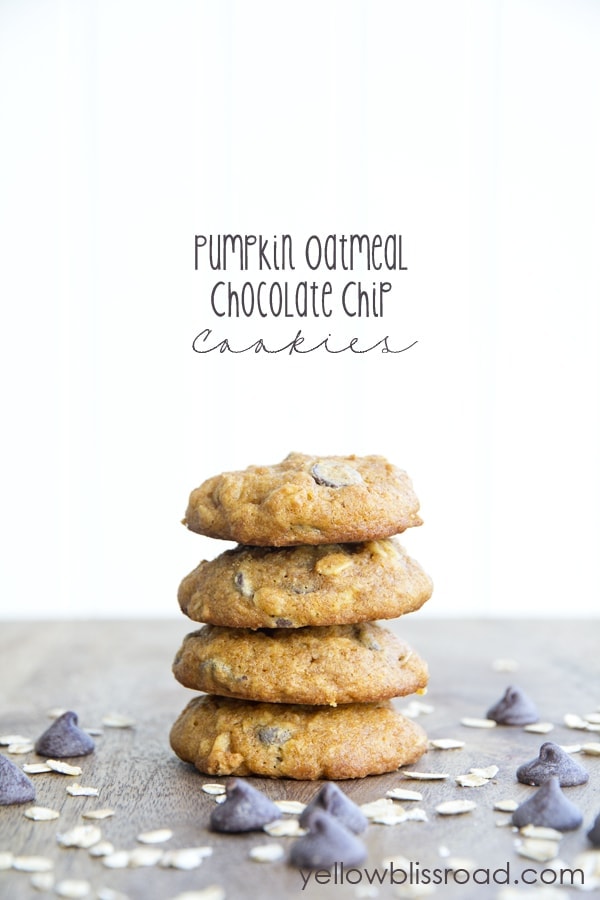 Whole Wheat Pumpkin Chocolate Chip Oatmeal Cookies