This Christmas printable is just one of many available on Yellow Bliss Road. Be sure to click the link below to see them all.
The holiday season is one rich with tradition. I'm sure you can all think of holiday traditions you had growing up, and you probably have continued many of them with your own children, or plan to.
One of our traditions is to go to Disneyland each Christmas. We have passes so we do go several times throughout the year, but there is just something magical about Disneyland at Christmas. We take our obligatory photo with Santa, eat special treats and watch the Very Merry Christmas parade.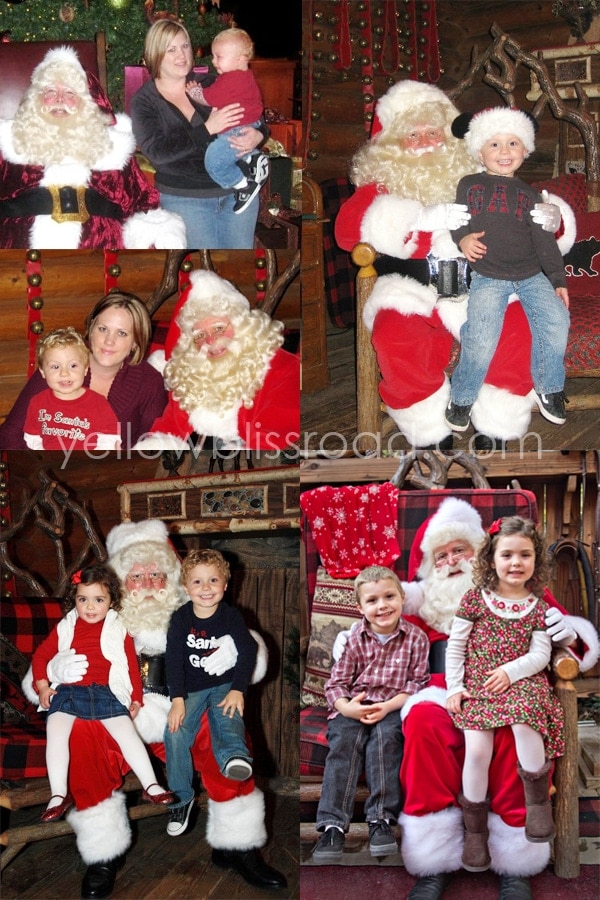 We have a cookie baking tradition, a Starbucks hot chocolate and looking at Christmas lights tradition, a gift opening tradition, and many more. I thought it would be fun to make a list of all the things we love to do at Christmastime and see how many we can manage to squeeze in such a short amount of time.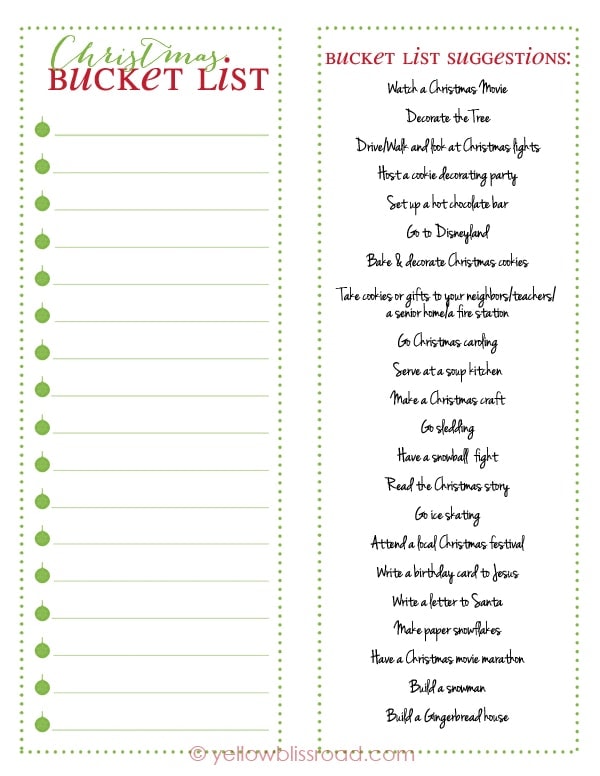 On the left side there are 20 spaces for you to list what you enjoy doing with your family at Christmas time, and I've offered some suggestions on the right side of the list. I thought about creating the list for you, but we all have our own traditions and I wanted to honor that.
Here's a peek at our list: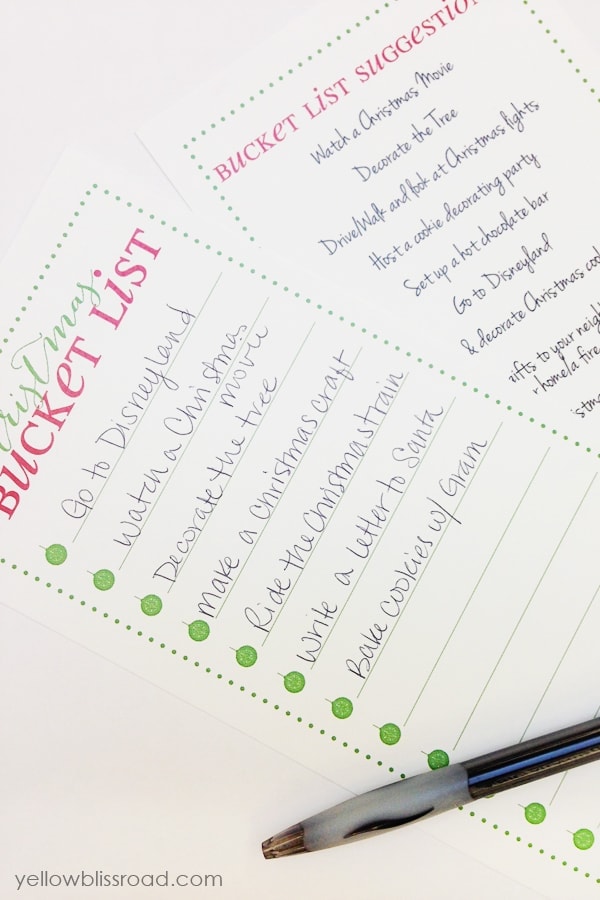 You can use a hole punch to mark the ones you've completed, or just mark them with a pen.
Click the yellow link below to download your printable:
Please keep in mind the all of my free printables are for personal use and not to be sold or copied. Thank you for helping to keep the freebies coming!
For more Christmas printables: