I wanted to first thank all of you for your sweet comments on all of my Christmas posts so far this year. It's such a busy time, and I'm trying to respond to as many as I can. But please know that I read and appreciate every single one!!!
Ok, as promised, here are the three color versions of the O Come All Ye Faithful printable. I shared the chalkboard version yesterday, but I also have three full color versions to go with your Christmas color scheme.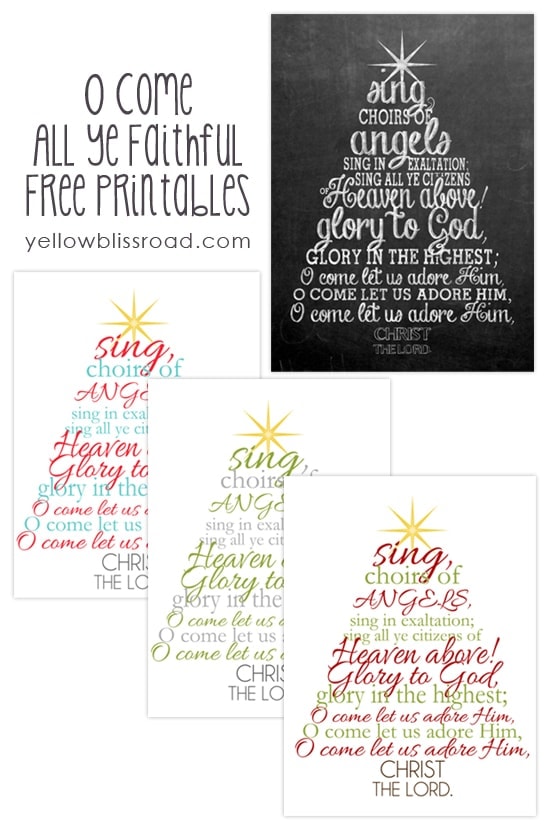 Download the red & green version.
Download the red & aqua version.
I hope that you are enjoying and soaking up every bit of the season!
For more Christmas printables: