Christmas is a season for spending time with friends and family, so welcome to my home, all styled for Christmas!
I stuck with a more simple, rustic look throughout the house, that worked well with my recent
living room makeover.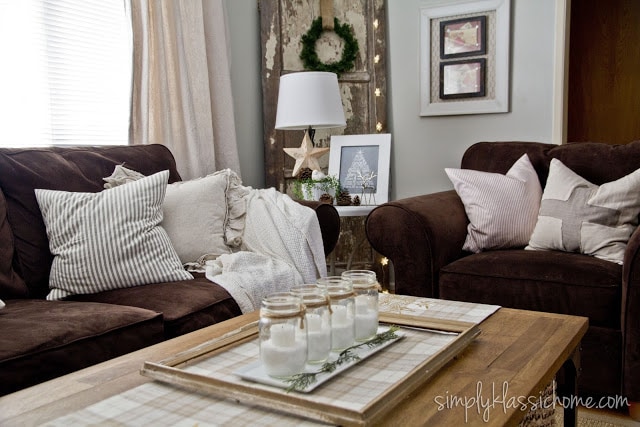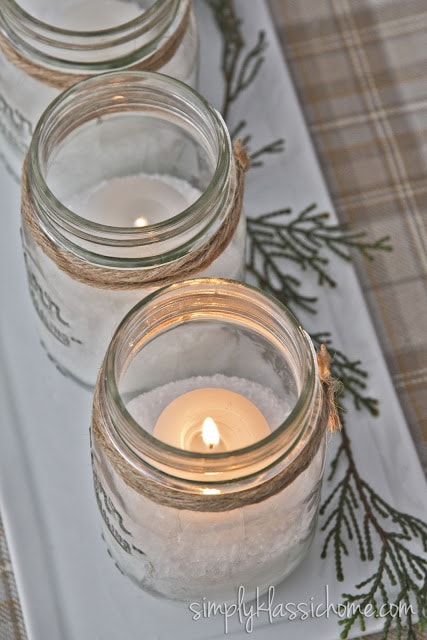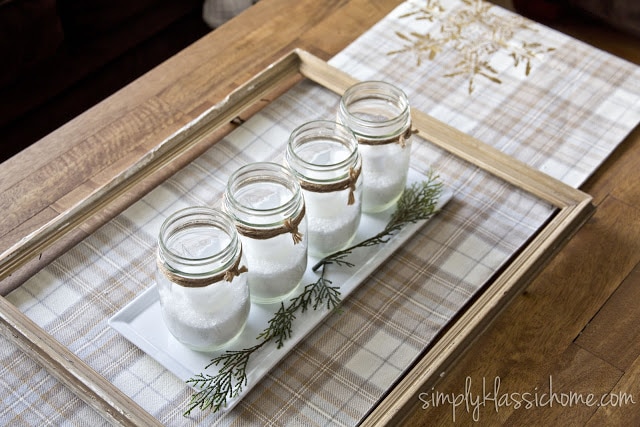 A simple green wreath and a few snowflake lights (
Ikea
) offer a hint of Christmas in the corner of the room.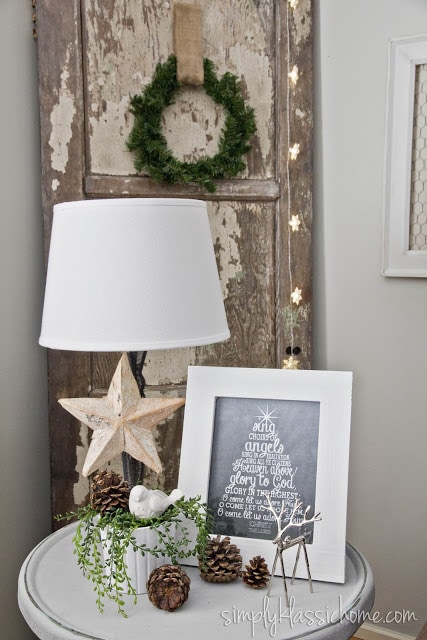 The side table vignette consists of an Ikea faux plant, a few pinecones and a sweet little birdie. The printable can be downloaded for free, here. (It comes in color too!)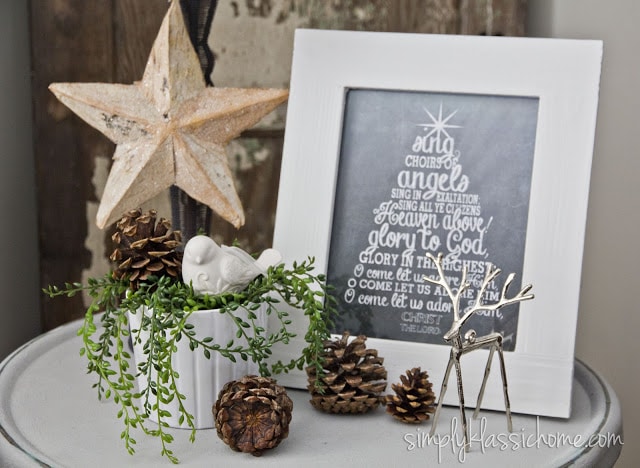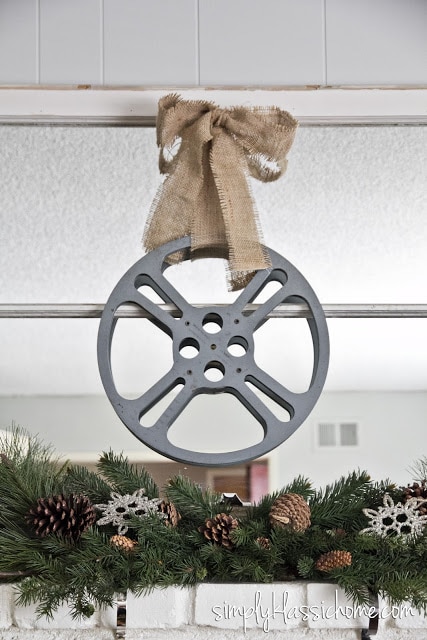 Details on the mantel
here
.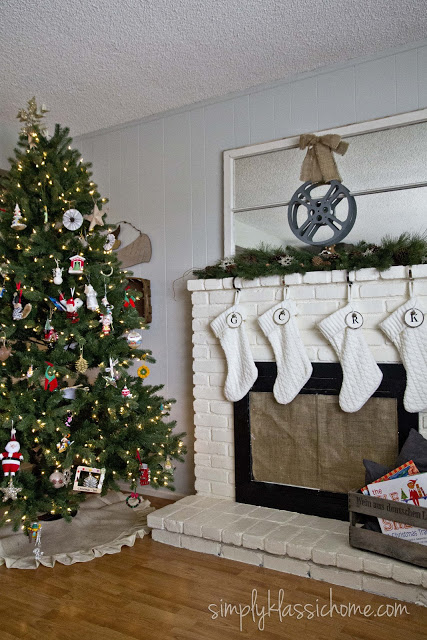 My children decorated our Christmas tree.
It's not perfect, but they love it (and so do I).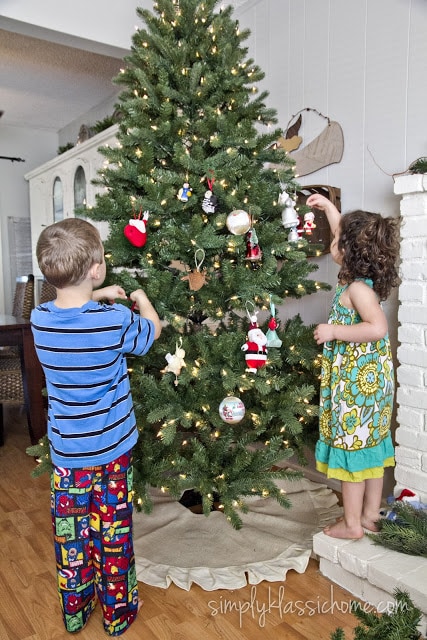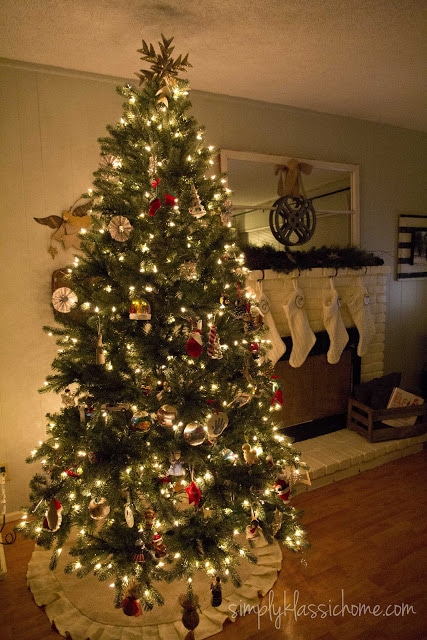 Moving on just slightly to the left is the 
dining room
.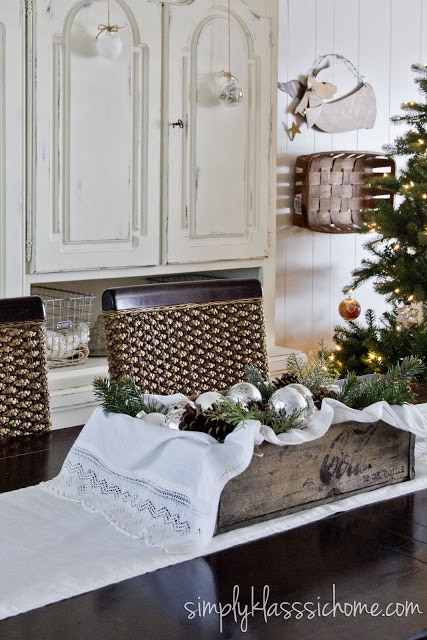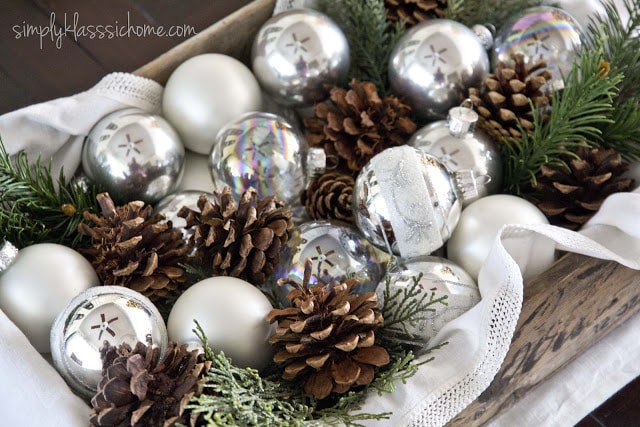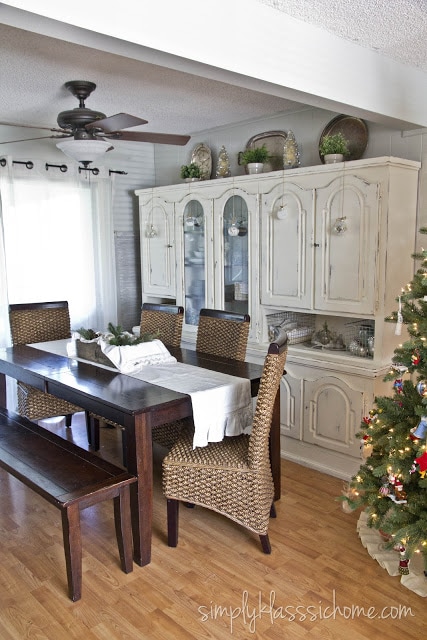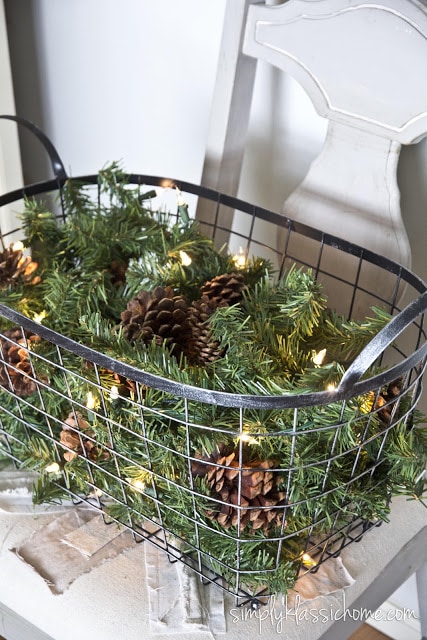 I don't usually decorate in the kitchen, but our sweet little Elf "Buddy" (no relation to Buddy from the movie Elf) thought we needed a little tree in there.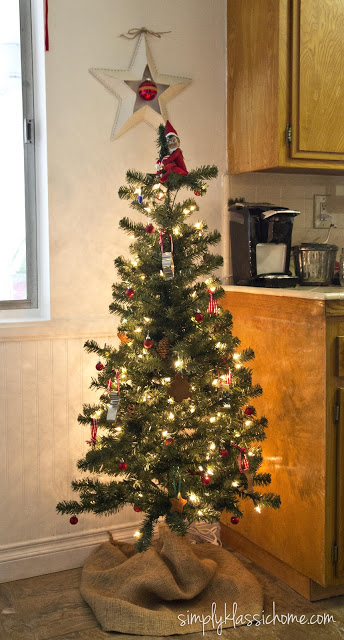 Christmas cookie cutters and red Dollar Store glitter ornaments adorn this little tree.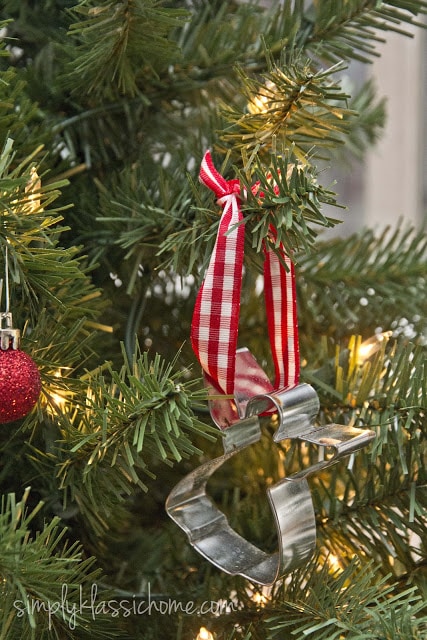 On the kitchen sideboard sits my grandmother's nativity.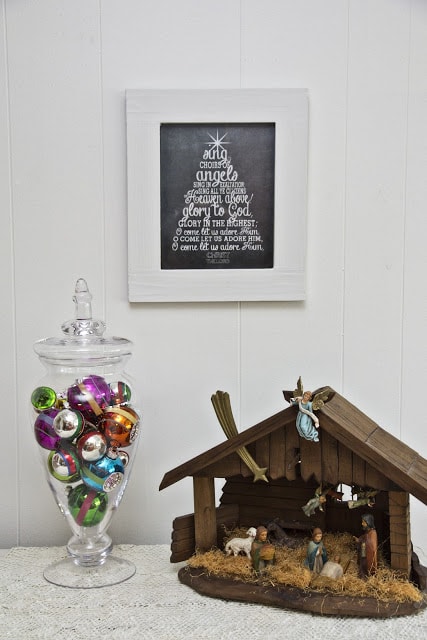 I purchased the Shiny Brites (not vintage) at Marshalls on clearance for $4 a box last year.
One of my favorite decorations by far, is this little handmade Santa. It was passed down from my grandmother, and I'm pretty sure she's the one who made it many, many years ago. It's made of felt glued to a Brandy glass.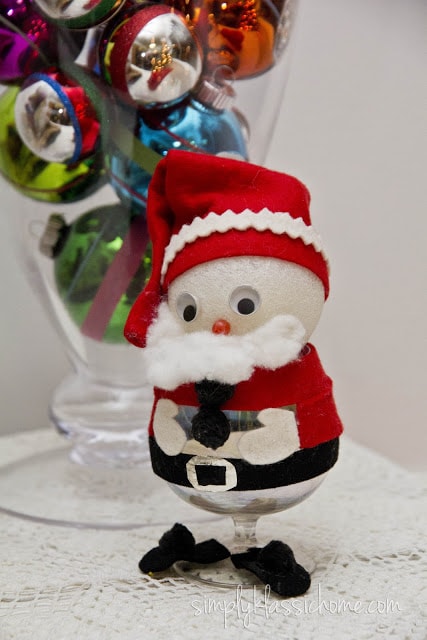 I tied one of the Shiny Brites to the barn star that hangs in the kitchen. Sometimes it's the simplest things.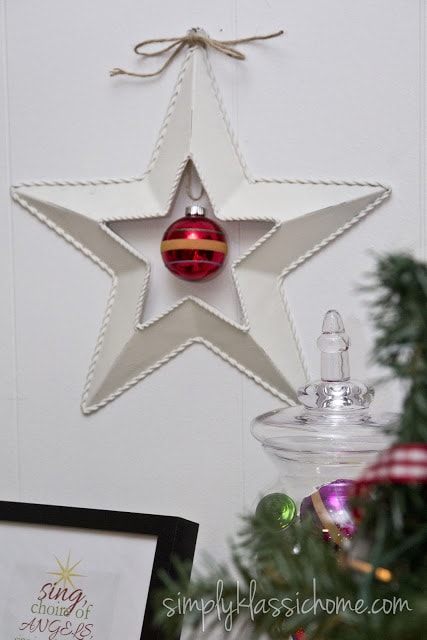 Finally, I had to share this drawing my son brought home for me from school. He just loves to draw, and it's been so fun to watch that develop over the years. Here is his nativity. It's actually his version of the Nativity on display at his preschool.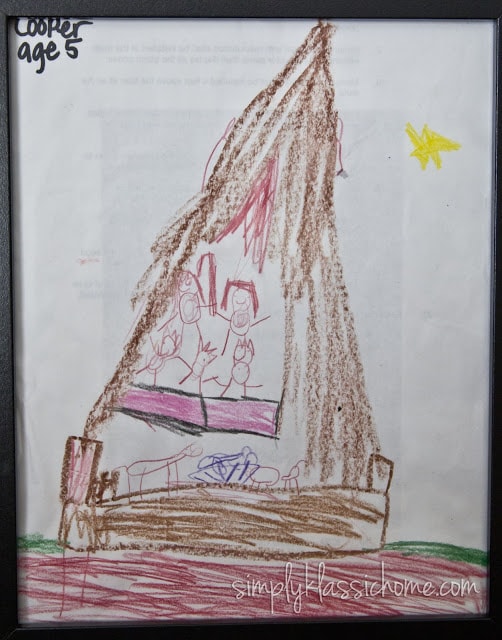 Thanks for stopping by today. I really hope you enjoyed this little glimpse of our home all decked out for Christmas!