Rustic Glam Christmas Dining Room
How many posts have you read that began with the words, "I can't believe it's almost Christmas?" Well here's one more, because I CAN'T BELIEVE IT'S ALMOST CHRISTMAS!!!"
I didn't intend to go minimalist this Christmas, but that seems to be the direction I'm heading, and I big puffy heart love it!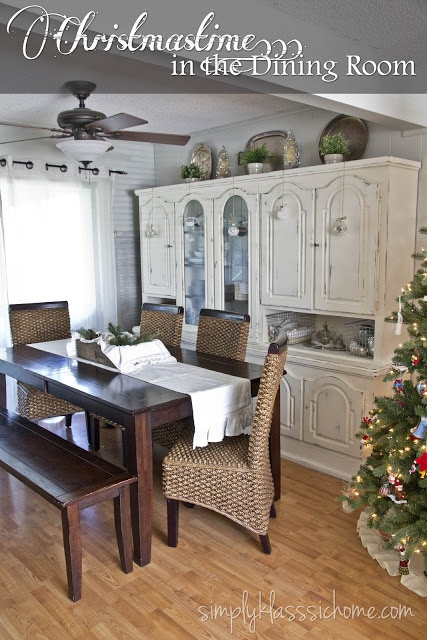 Just a few touches of green and white and silver. It's a little bit glam and a little bit vintage, with just a tad of rustic thrown in for good measure.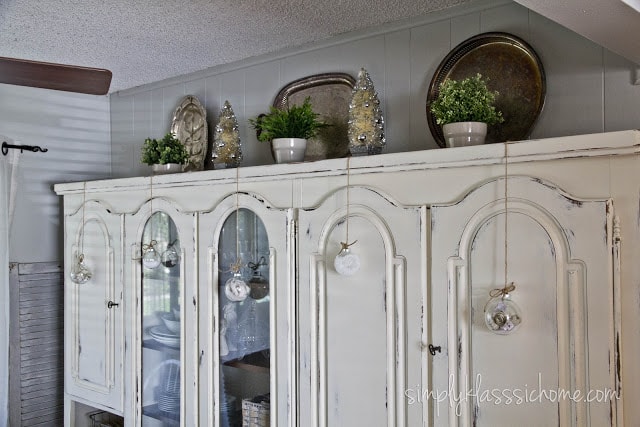 This is the first Christmas I've decorated since painted my hutch and fireplace white, and ohmygosh I can't believe the difference it makes! If you're considering painting something big, DO IT!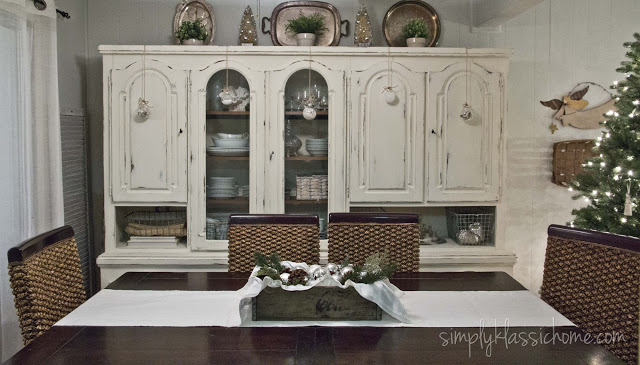 On top of the hutch are a few silver trays. The one in the middle belonged to my grandmother and came from Germany. The faux greenery are courtesy of Ikea last spring, and the bottle brush trees came from Marshalls last year.
I took some of my handmade ornaments and tied them to the top of the hutch with some simple twine.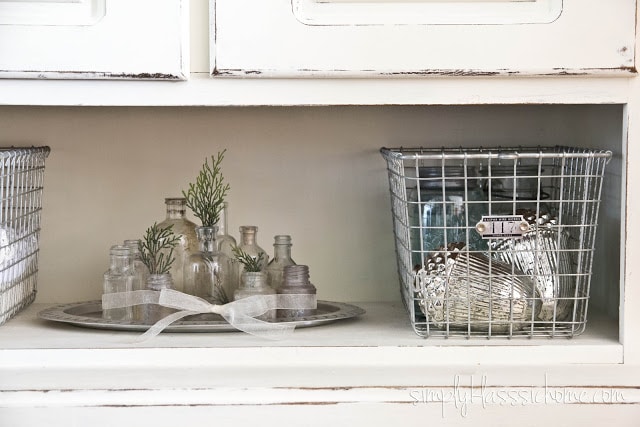 On the open shelf I simply tossed a couple of silver acorns in with my basket of vintage mason jars, and added some faux evergreen clippings and a pretty ribbon to the vintage bottles.
What is it about a pretty bow that just sings "Christmas?"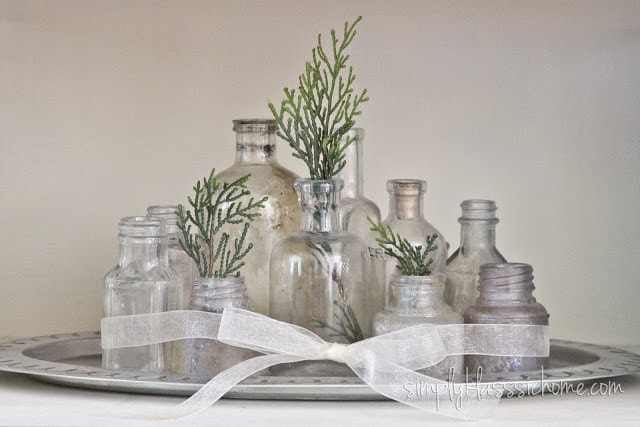 Opposite the hutch is the open doorway to the kitchen, which I have conveniently obstructed from view using a thrifted curtain.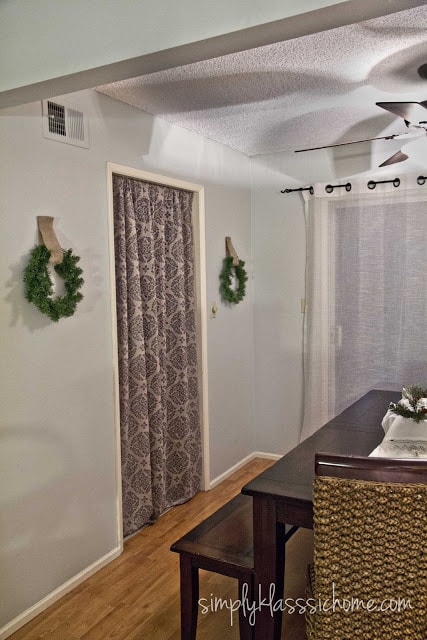 I made the world's easiest wreath from faux garland and strips of burlap an hung them on either side of the doorway.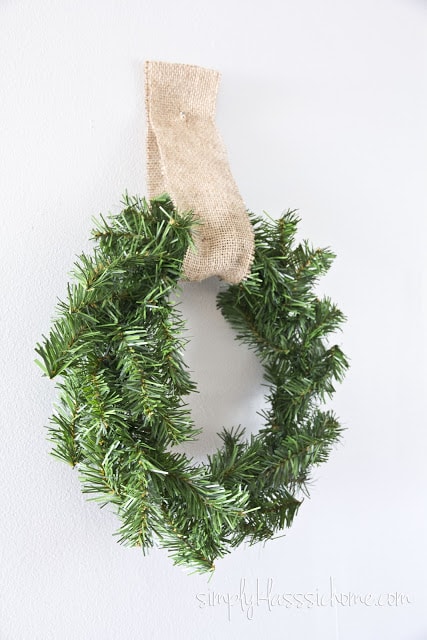 Minimalist.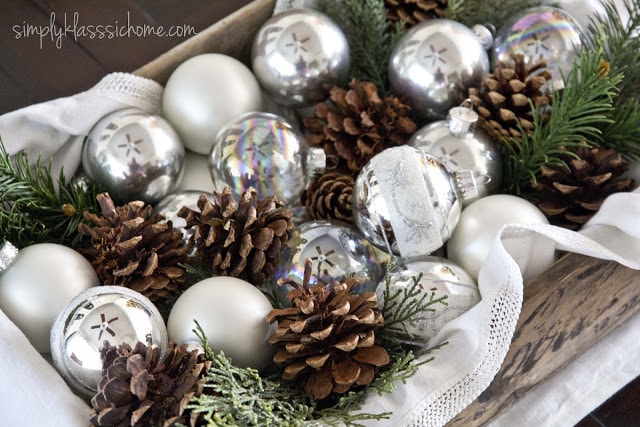 I love the little bits of sparkle and shimmer.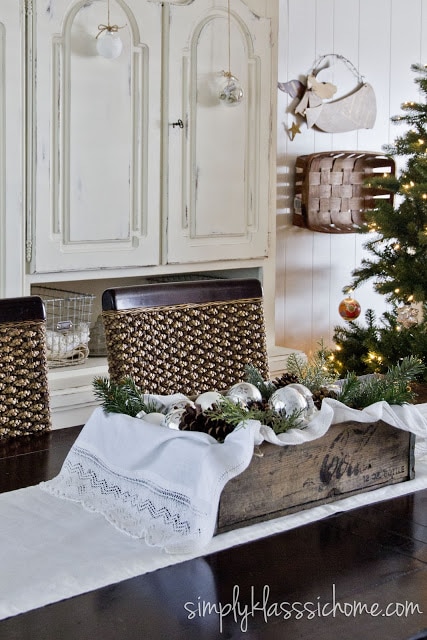 I am loving not having a bunch of Christmas stuff everywhere, but rather a minimal amount, just enough to put us in the mood. I love how it all turned out, and I'm already making plans for next year!
Be sure to check out everything
CHRISTMAS
at YBR!