My favorite thing to decorate in my entire house is my mantel. And my favorite time of year to decorate is Christmas, which makes this my favorite favorite post to share!
I haven't decorated any other spaces in my home for Christmas yet, but my mantel has looked like this for two weeks.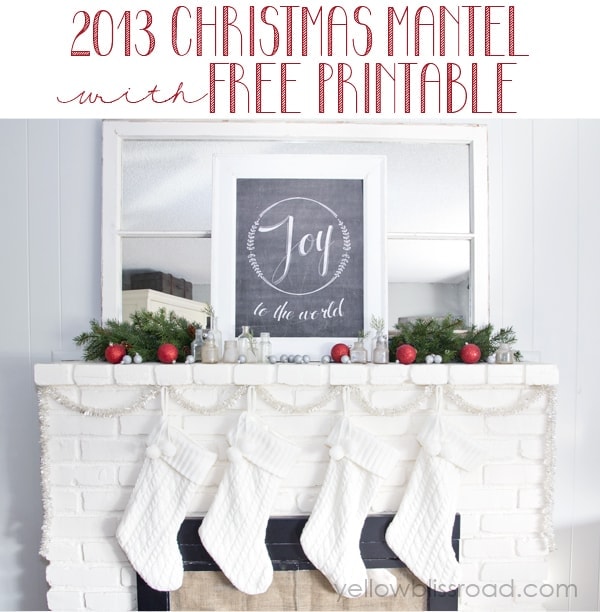 Now, this isn't what my mantel started out looking like. Nope. It started very different, and it started on October 25. It wasn't until about November 8 that it finally took shape and I loved it.
I'm going for a very simple look again this year. I wanted to add just a touch of red since I challenged myself last year to use no red at all for my Rustic Glam Christmas.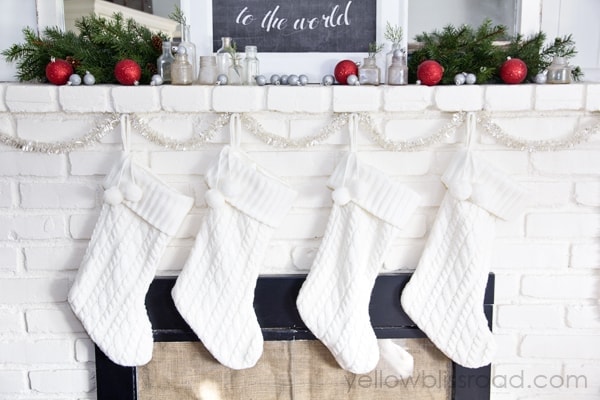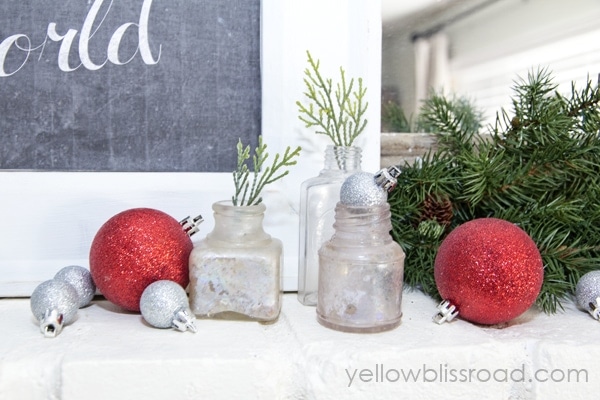 I love my vintage glass jars. They are just so natural and pretty and fit in with pretty much anything. I simply added a few faux branches and ta-da – Christmas!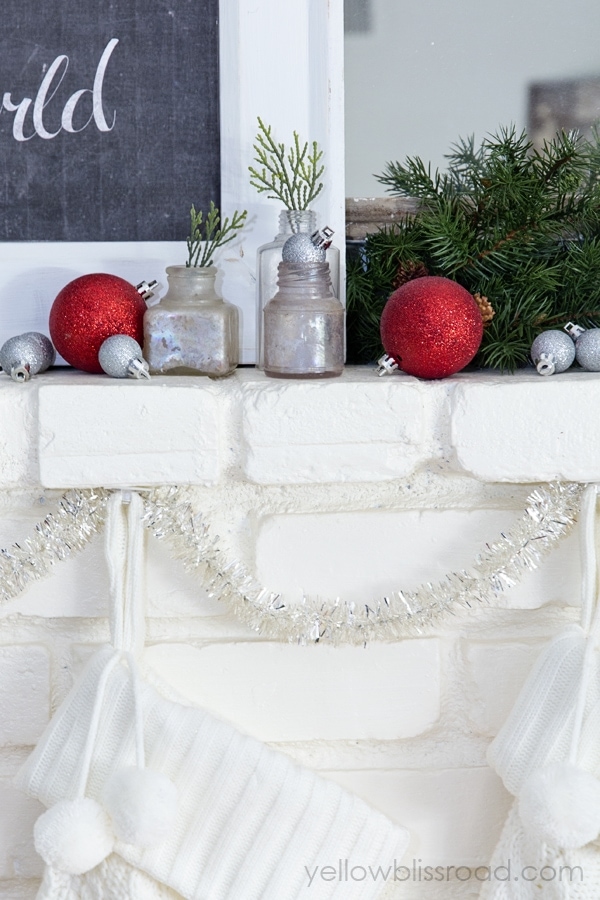 That sparkly tinsel garland is the only thing I purchased new for my mantel this year. It was $6 for fix feet which I thought was a little much for a skinny little garland, but it was the perfect finishing touch and I kind of super love it.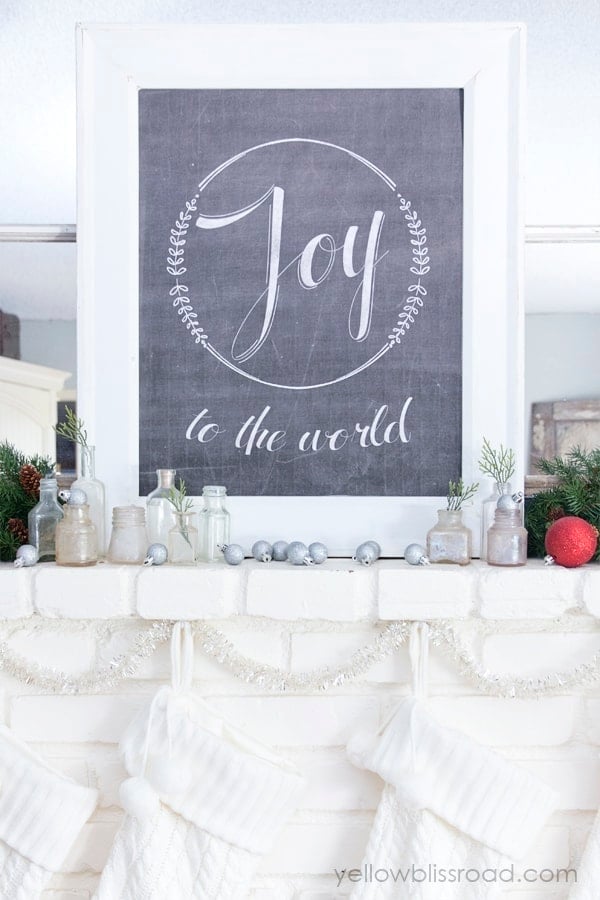 The chalkboard is actually a printable that I offered a few days ago. I just uploaded it to my local Office Depot and chose the 18×24 architecture print. It cost me just $3.59 for this huge print that fits perfectly in my 16×20 frame!!! I will be sharing the free printable download with you tomorrow, so check back in the morning!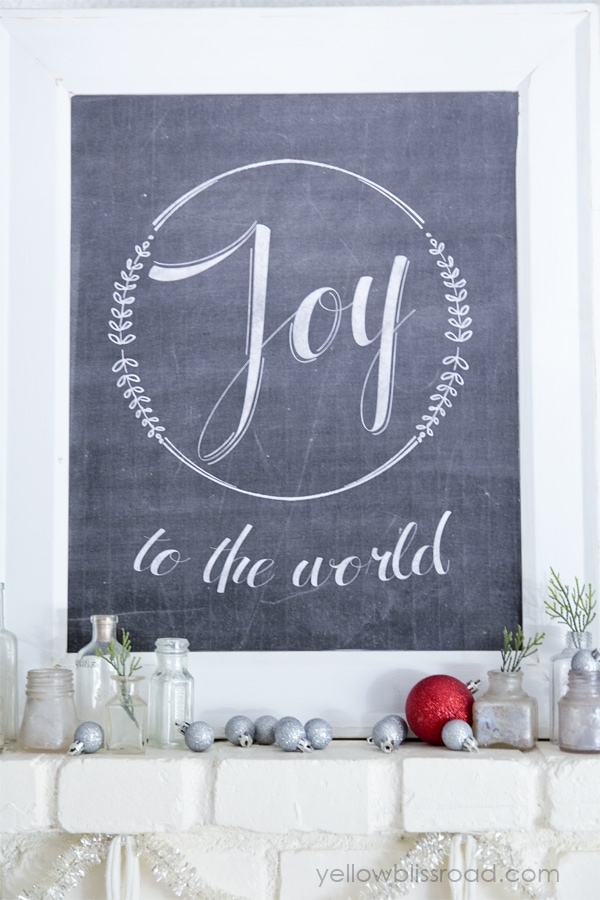 Do you have a theme when you decorate or do you like to put up the same decor each year? (I kind of do both, in case you're wondering!)
Want to see more Christmas decor posts?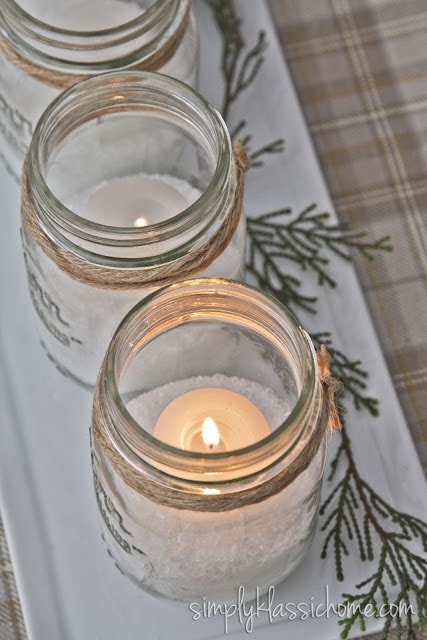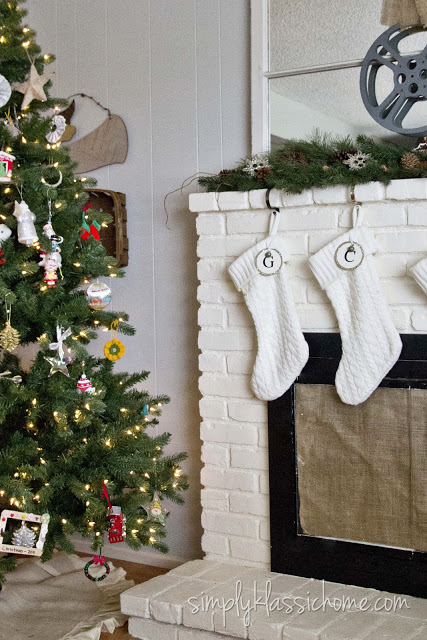 Christmas Mantel and Tree 2012