Christmas Project Recap and A Christmas Greeting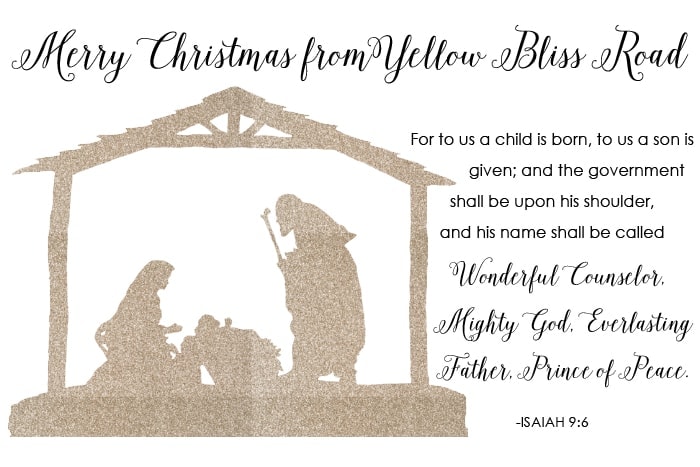 Hey everyone! Just popping in today to let you know that Yellow Bliss Road will be on a little break until January 5. I'm looking forward to just enjoying the holidays with my family, watching Christmas movies, drinking hot chocolate and just playing together and enjoying the season.
If you new to the Road, welcome – I'd love for you to take a look around. Here are a few things that might interest you –
Find tons of Christmas inspiration here: Christmas Projects, Recipes and Printables. Looking for easy family dinners? I've got you covered HERE. I've also got tons of One Pot Meals.
I've got so many amazing things coming in the new year that I can't wait to share with you all! See you in the New Year!!
Merry Christmas!