If you haven't noticed yet, my family is from Germany.
(If you want to read the history, check out this post.)
When I started planning out what I really wanted in my living/dining room, I knew that I wanted to pay homage to my German roots. I've incorporated them in different places in our home, but I really wanted to include a map of some sort.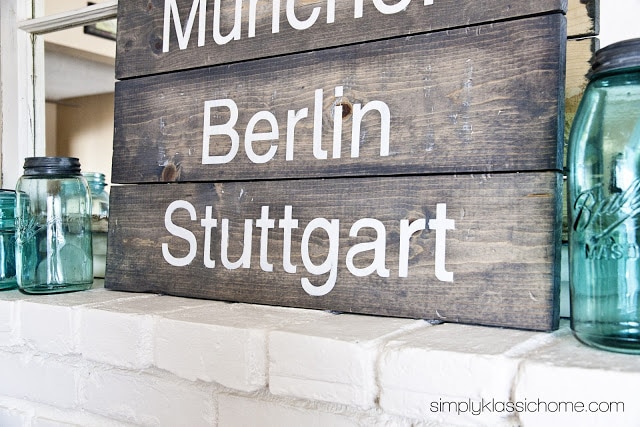 The problem was, I looked around and couldn't find one that was right.
My friend was shopping and sending me pictures of all the things she thought I should have. Then I got this one –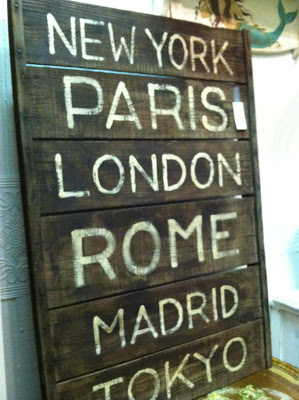 Immediately a lightbulb went on and I knew what I wanted to make.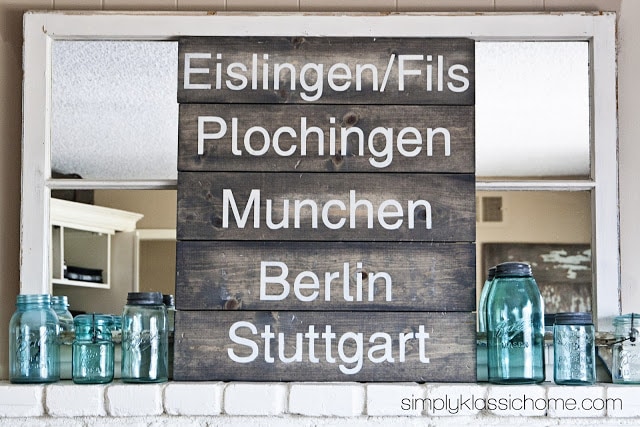 Cities in Germany. Eislingen/Fils is the small town where my family is from. It is one of the most beautiful places I've ever seen. Plochingen is another family town and the others are some of the most widely known cities in German. The cool part? I've been to all of them.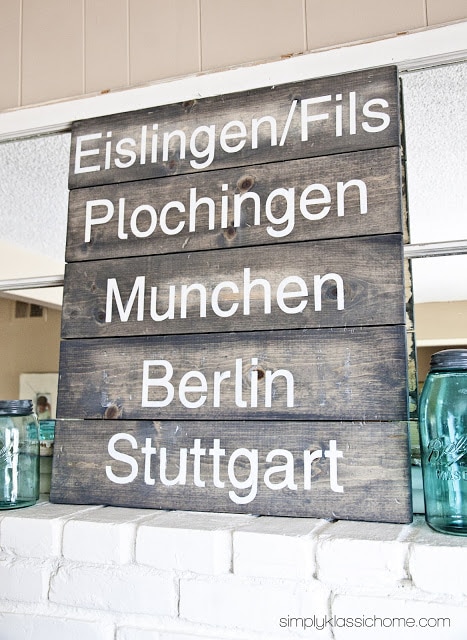 To make the sign, I purchased a long piece of basic wood, and had them cut it into five equal pieces that were about two feet each.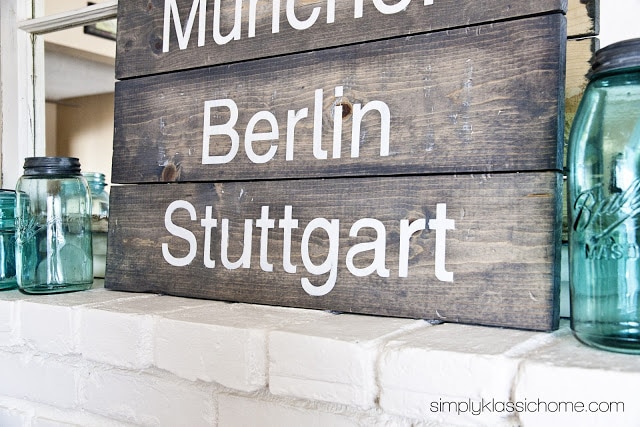 I then sanded the wood a bit and stained it with Minwax grey stain (awesome stuff!!).
Here's where I ran into trouble. I tried to hand paint the letters, but let's face it, I suck at freehand painting.
So, I emailed one of my bloggy besties, Pamela from PB&Jstories, who makes GORGEOUS handpainted signs for her shop. She cut me some stencils with her silhouette and shipped them to me, FROM VIRGINIA!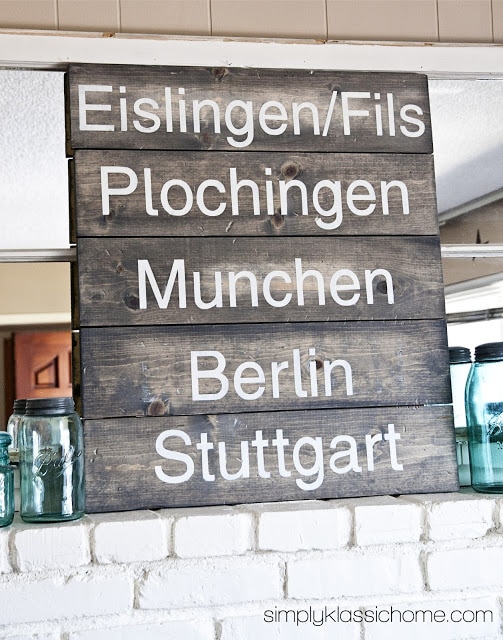 How awesome is that???
Once I had the stencils, I used some Martha Stewart creamy white craft paint I got on clearance at Michael's to paint the city names.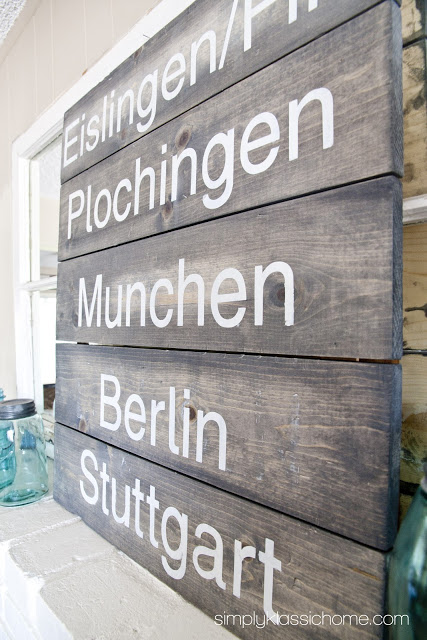 I spaced the planks just slightly apart and nailed some thin scrap pieces of wood to the back to hold the planks in place.
I haven't decided where to put it yet, so it's sitting on my mantel. I kinda like it there, but I'm planning on hanging it up soon as I get the hardware.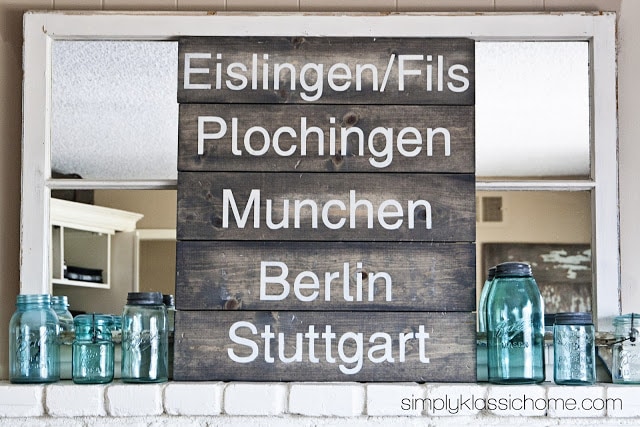 I kinda think it's the coolest thing I've ever made!
See you then!
Sharing at:
Jennifer Rizzo
Funky Junk Interiors
DIY Showoff
My Uncommon Slice of Suburbia
French Country Cottage
At the Picket Fence