Fall Decorating with Natural Elements: Dried Corn
Let's face it, if you're on Pinterest, you've seen about 100 million pictures of Fall decorating ideas in the last month.
(Ok, so maybe I'm exaggerating a little on the number, but I'm close!)
So many fabulous ideas out there, but I've come to the conclusion recently, that I'm not a super "crafty" kind of person. Don't get me wrong, I LOVE seeing what crafty people can create – I'm amazed at what some of you can create with a glue gun and some twine.
I have found that I'm more simple and subtle in the way I decorate. I love using natural elements. I love the rich colors and textures of nature, and I appreciate the environmental factor as well.
So, I've decided to put together a few round-ups of inspiration for decorating with natural elements.
First up:
Dried Corn Wreath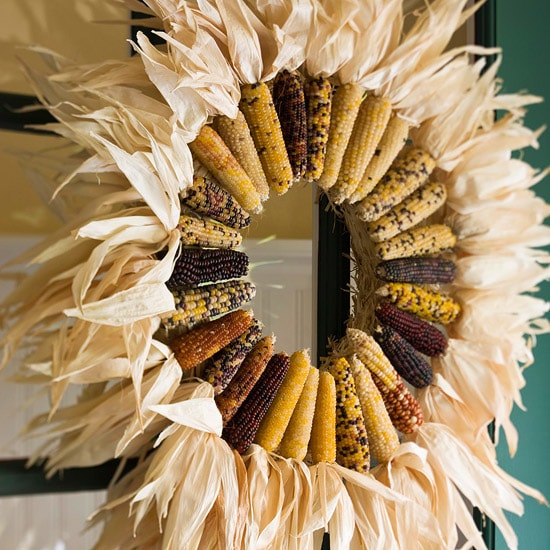 Corn Husk Wreath (with tutorial)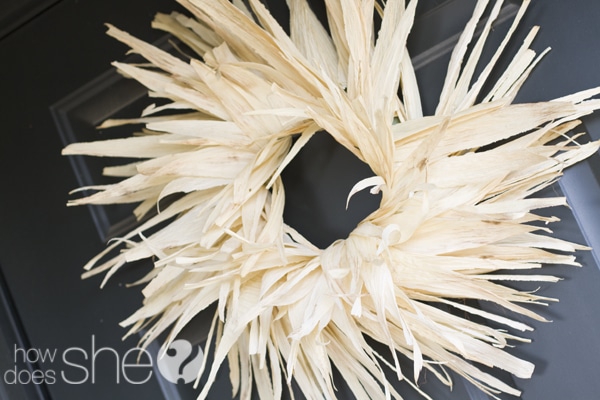 Corn Cob Centerpiece 
(Pottery Barn also has this as Vase Filler)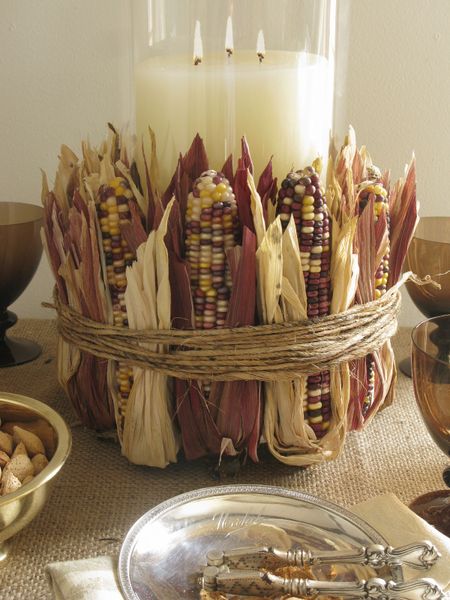 Corn Husks
as part of an indoor vignette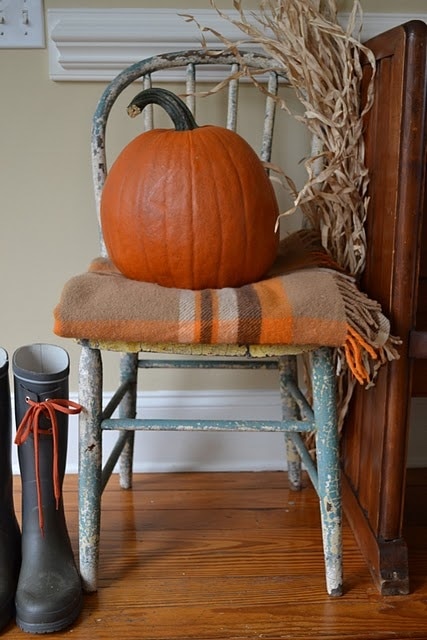 or as flanking your front porch.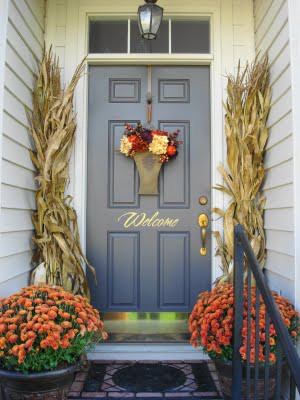 Popcorn Kernel Wreath
I thought this one was pretty clever, and although I'm not a big fan of wreaths, I could totally see this one in my house!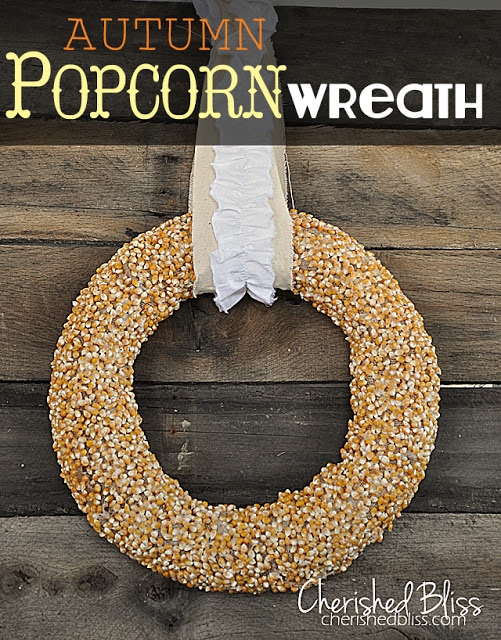 Popcorn Kernel Vase Filler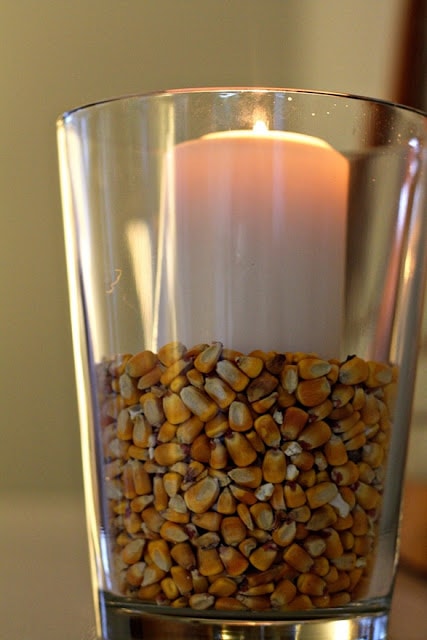 Found via
Pinterest
with no link to the source.
If you know who this image belongs to, please let me know and I will gladly give credit!
Corn Cob Swag
This would be the perfect alternative to a wreath on the front door, or even on a cabinet door like the one pictured below.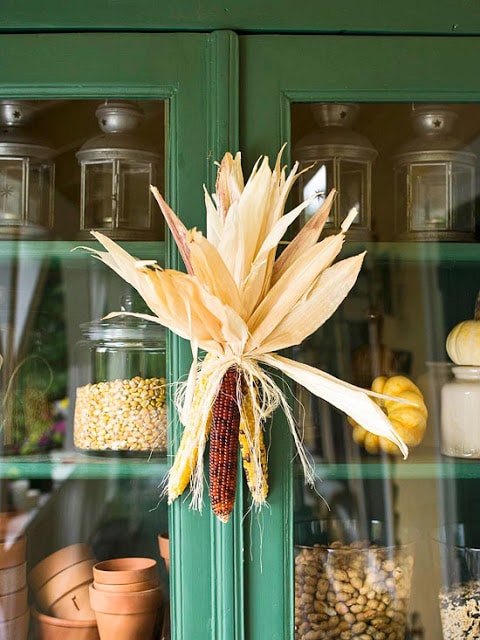 Gathered Corn Cob Display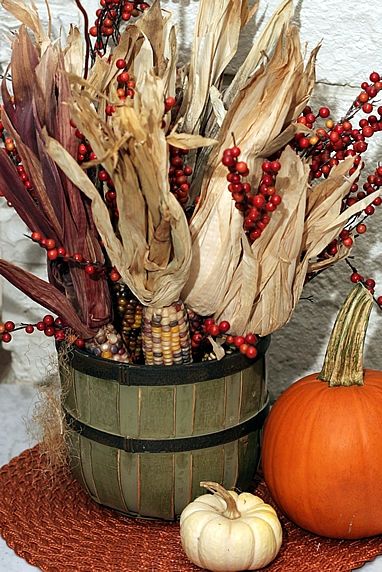 Corn Cob Garland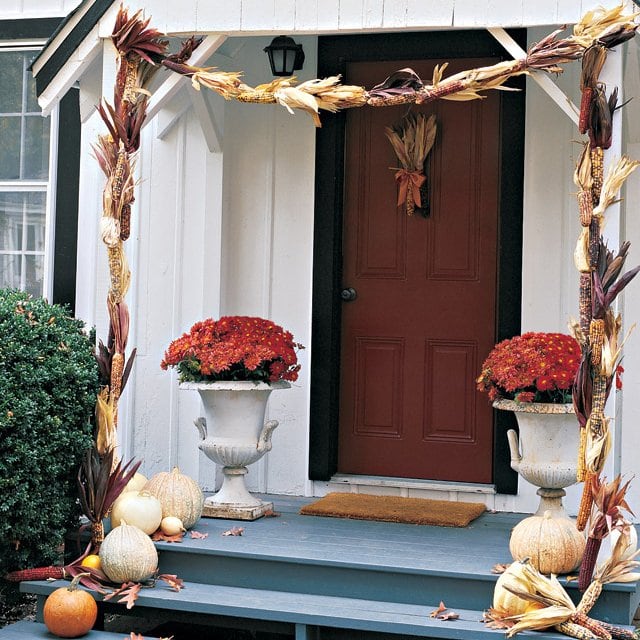 source
Corn Cob & Husk Garland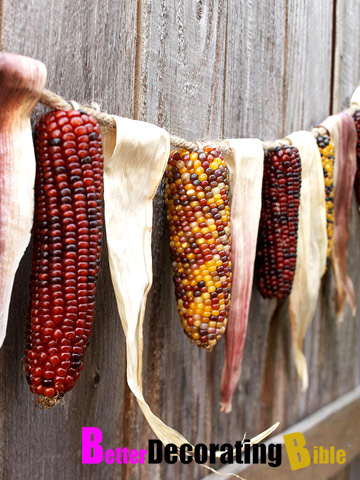 This one has to be my favorite of them all.
Corn Cobs on a Vintage Rake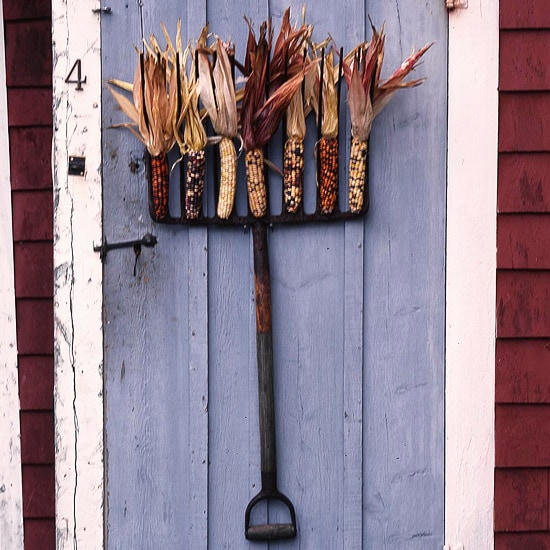 I am actually surprised at all of the cool ideas there were for decorating with CORN of all things! Gorgeous colors and such great texture. I'm definitely using at least one of these ideas in my house. (Any guesses as to which??)
Next up: Leaves and Twigs
What kind of natural elements do you use natural elements in your decor?