Hi everyone! It's Heather from The Caterpillar Years, sharing a fun and simple craft to do with your kids this holiday season!
My girls have a little tree, all their own, to decorate however they like. Most years they decorate and redecorate it daily.
My oldest had a lot of fun making pom garlands for their tree, but my three-year-old isn't quite ready for needles and yarn, so we put together these pom ornaments.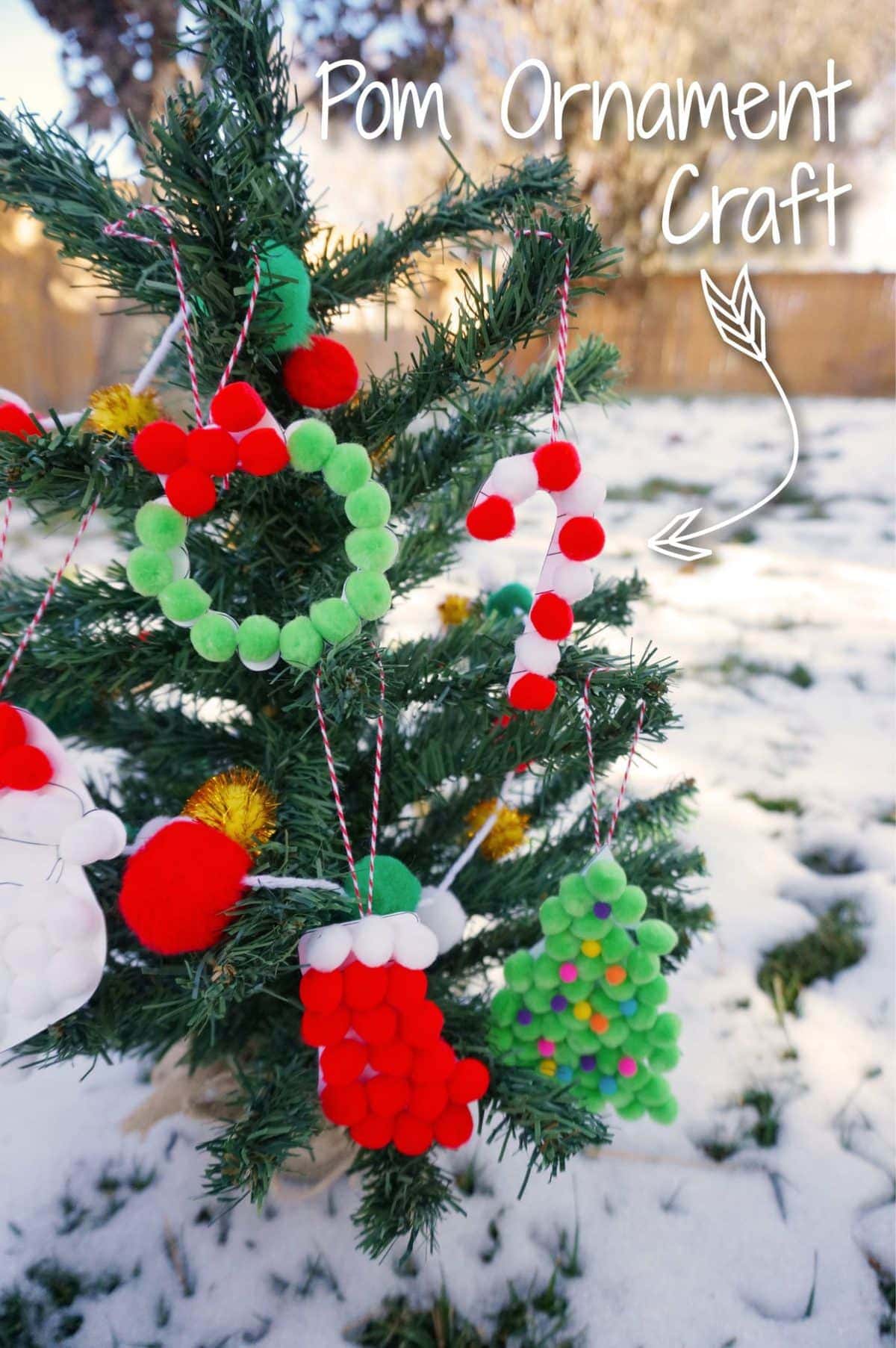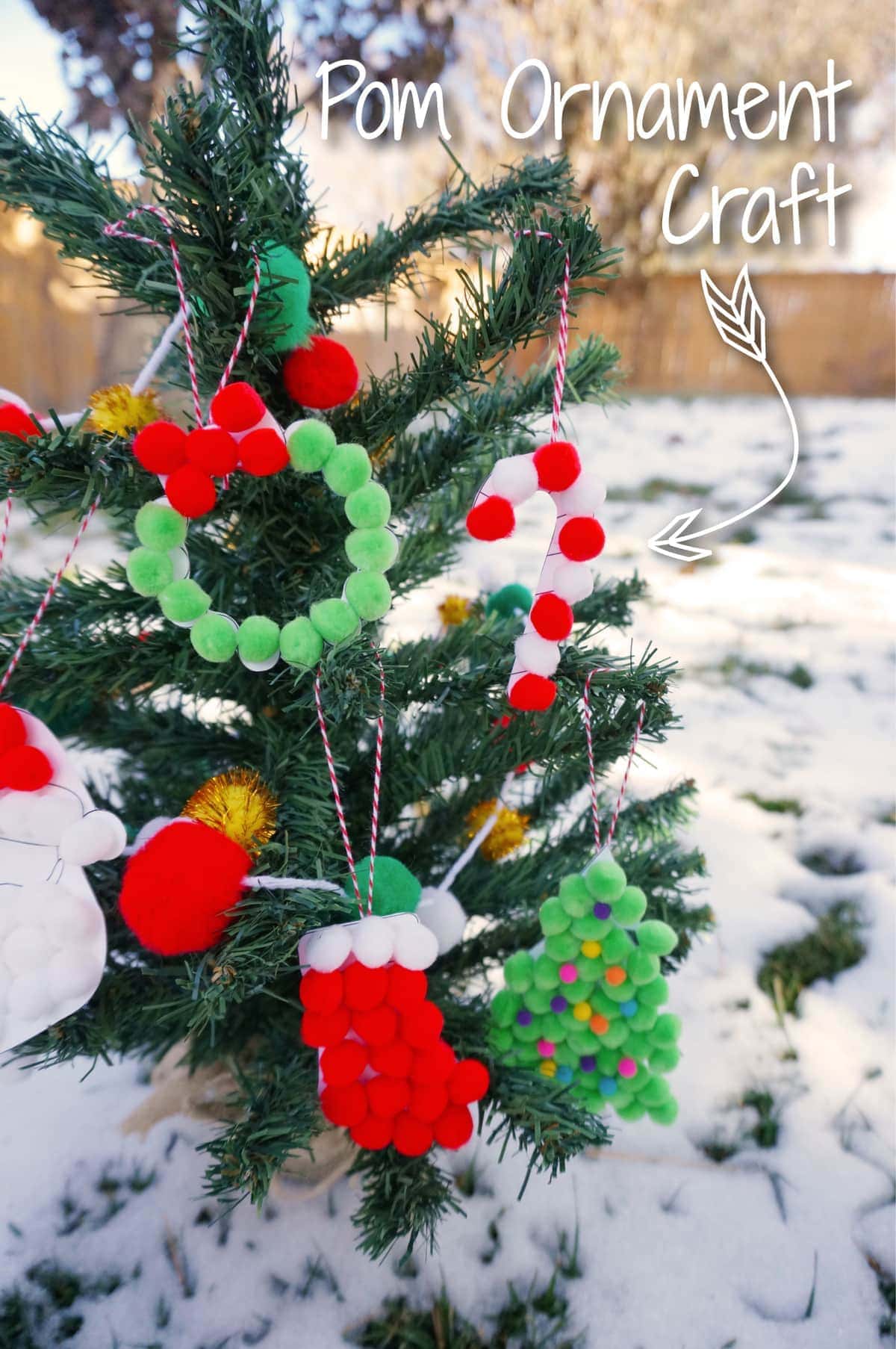 Materials:
White Card Stock Paper
Printer
Scissors
Rubber Cement
Poms, 1/2″ and smaller, various colors
String or twine
Tape
Instructions
DOWNLOAD THE TEMPLATE, and print it out on white card stock.
Cut out the shapes (older kids can cut them out themselves!) and color the black-and-white templates if they're interested 🙂
Then smear a GENEROUS amount of rubber cement onto the template and start placing poms. I found it was best to work one area at a time, because the rubber cement dries so quickly.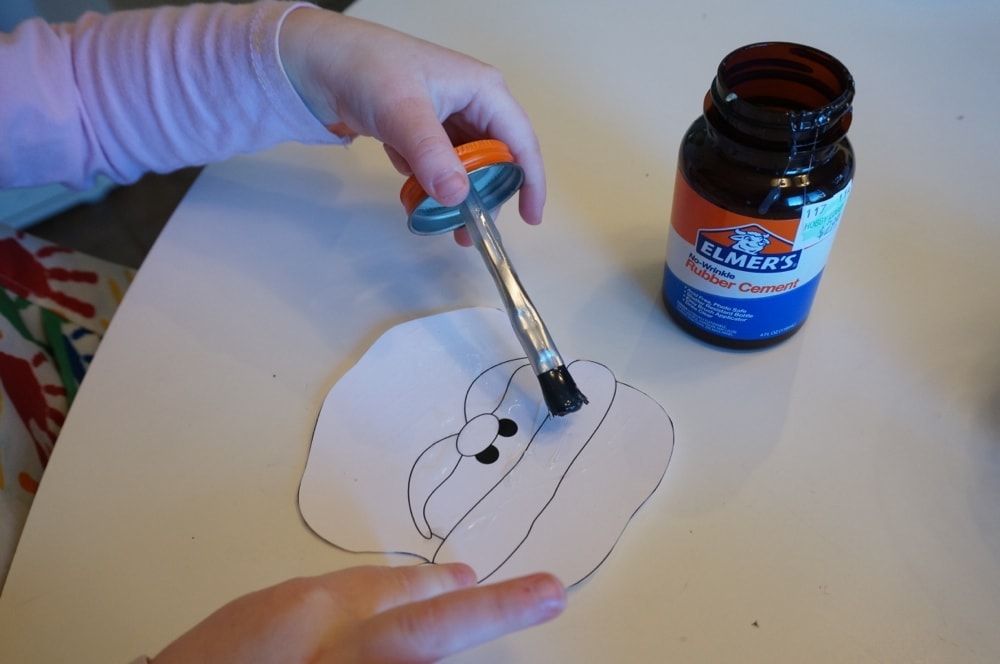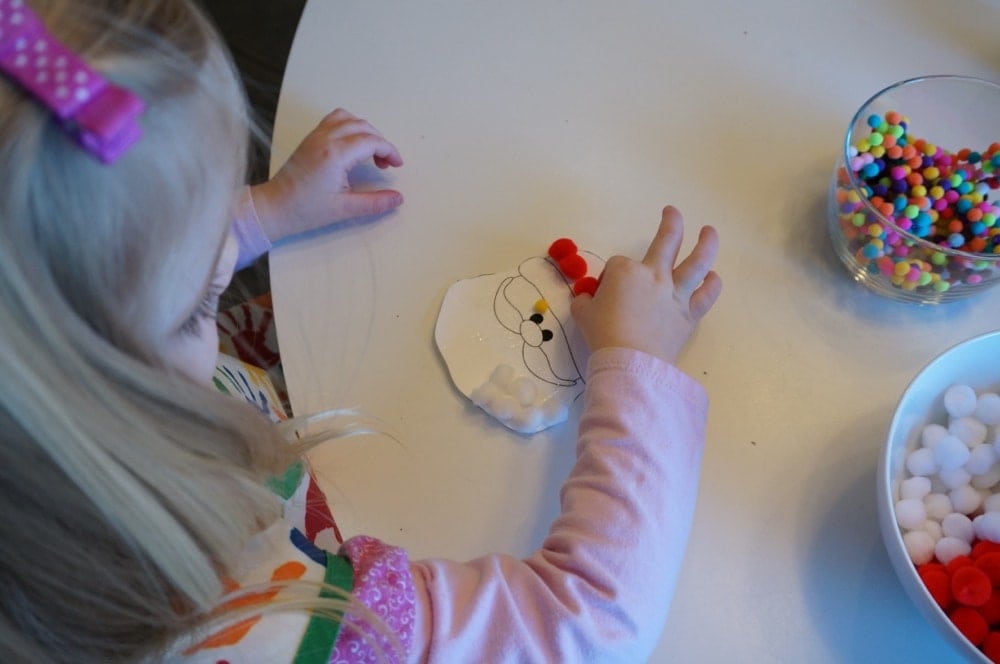 Let your ornament dry completely.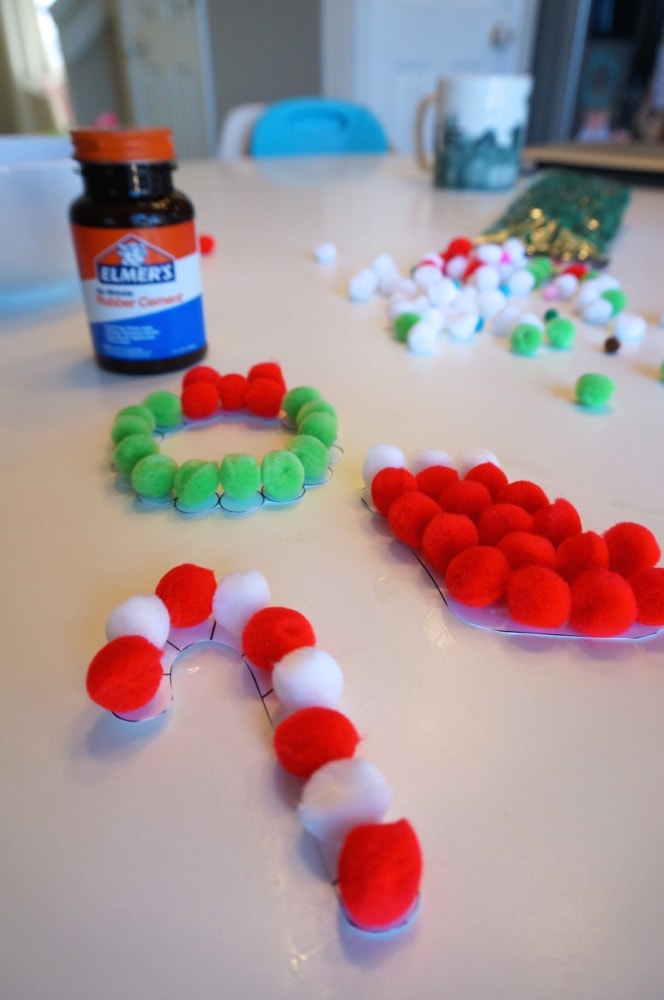 Next, cut a piece of string or twine to length, make a loop, and tape it to the back of the ornament.
Hang and enjoy!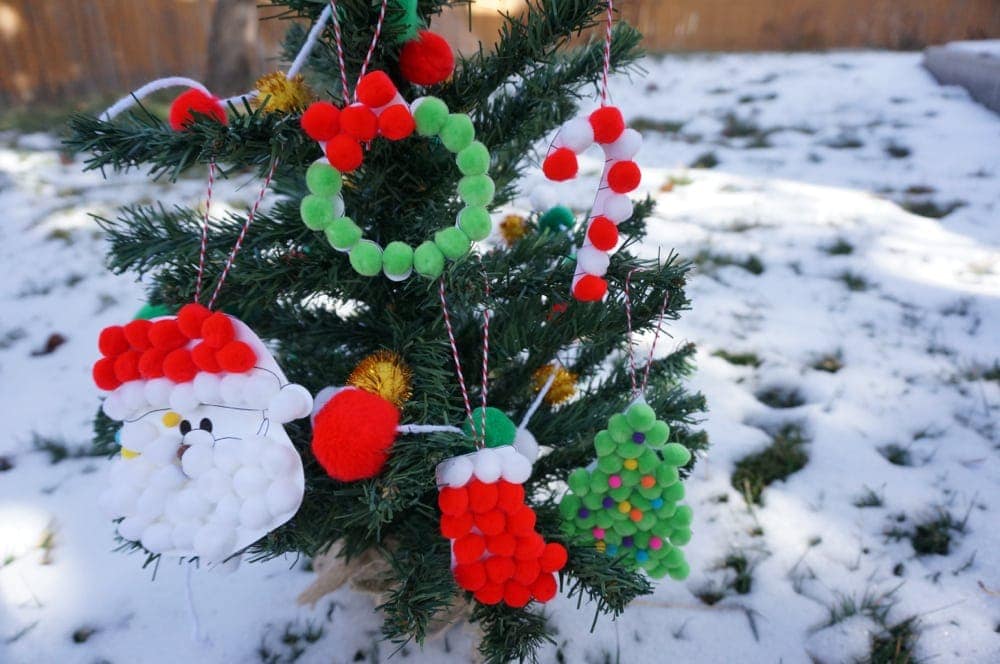 For more Christmas crafts, be sure to check these out: