DIY Cross-Stitch Pegboard Jewelry Holder
Hey y'all! I've been working on a bedroom makeover for my daughter, adding a boho feel to her room. She's got quite a bit of costume jewelry so I created a fun DIY Cross-Stitch Pegboard Jewelry Holder with a bit of boho flair.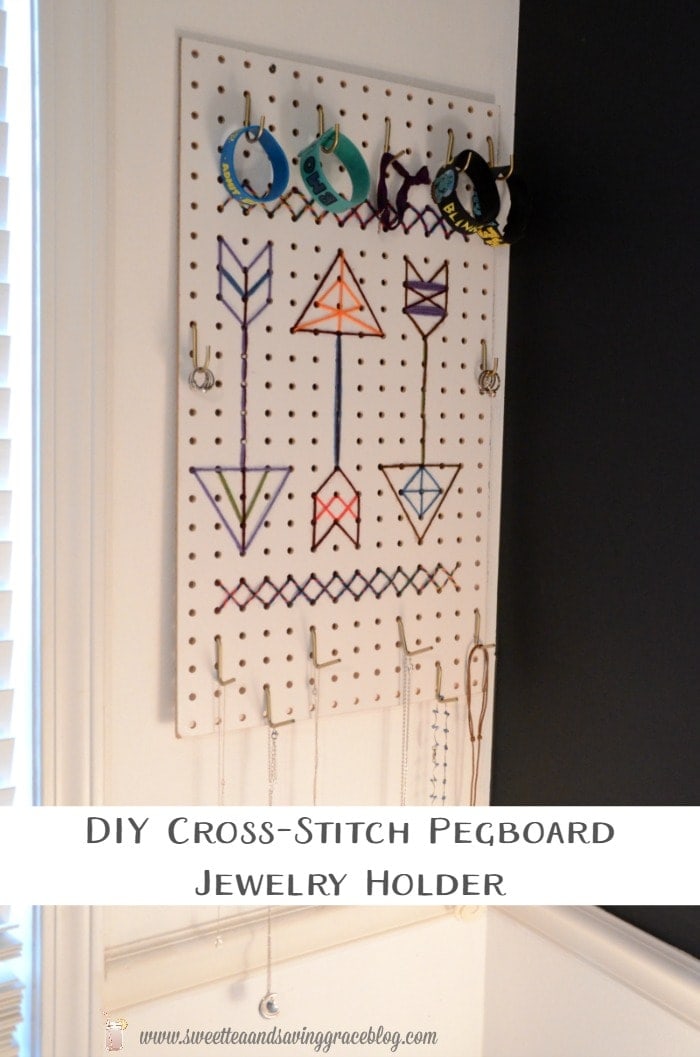 Pegboard is like an oversized piece of cross-stitch fabric, so I used it to make a fun arrow pattern with yarn.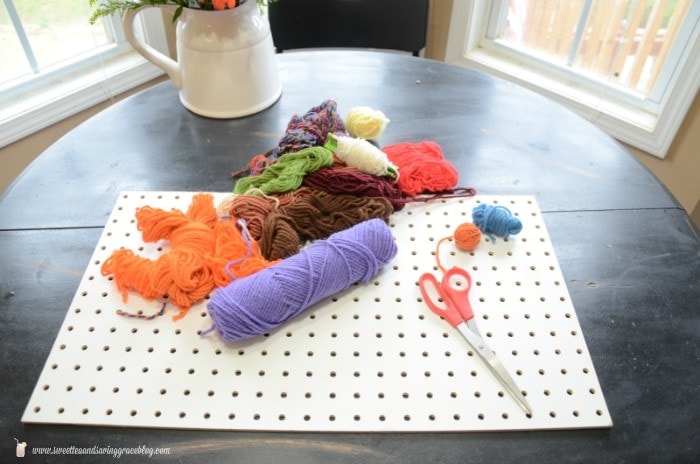 All you need to make your own is a piece of pegboard cut to size, various colors of yarn, and scissors.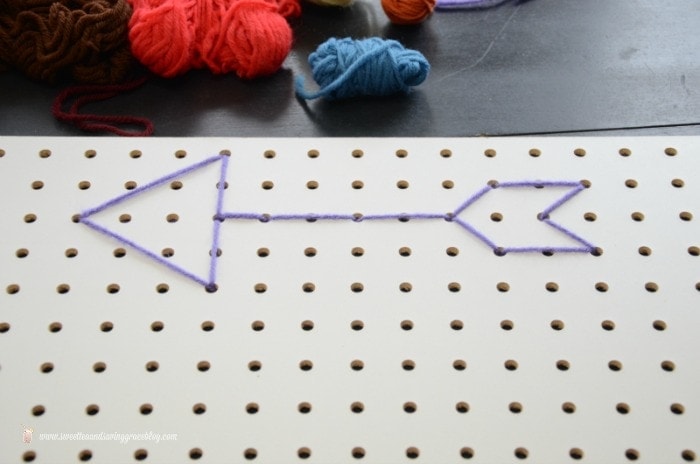 The arrow pattern is fairly straightforward. This was the basic design.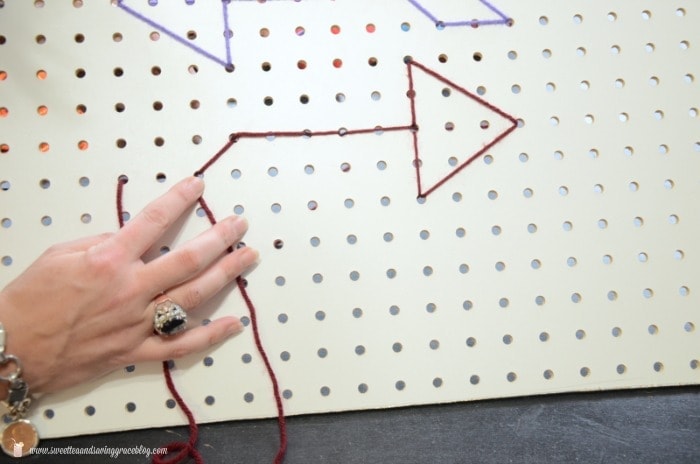 Just feed the yarn in and out of the pegboard holes just as you would cross-stitch fabric until you have your pattern completed.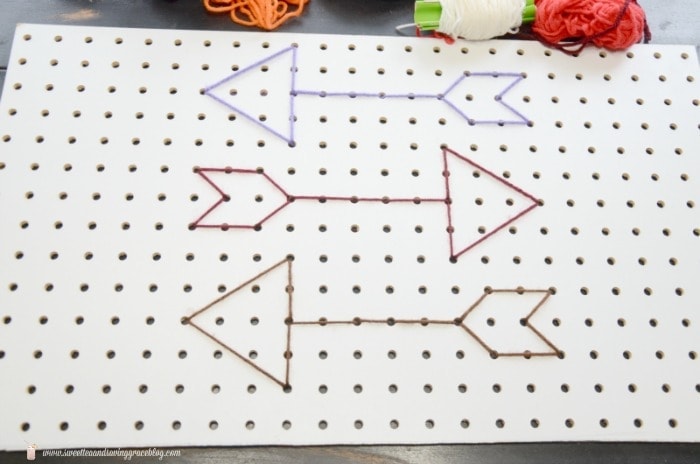 After stitching 3 basic arrows, it was time to dress them up.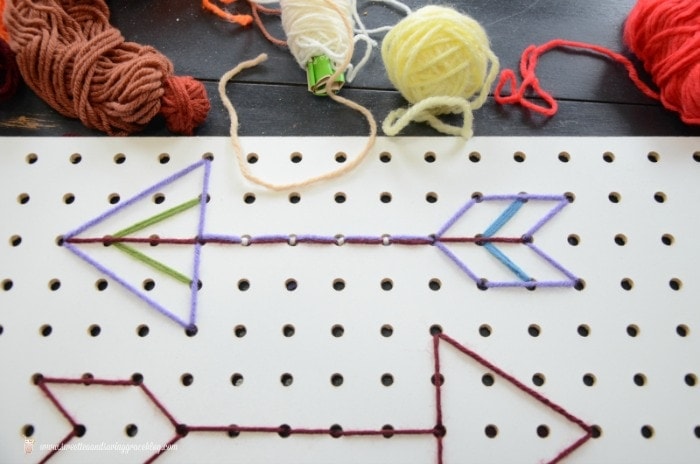 Just start adding colorful stitches of yarn in various patterns.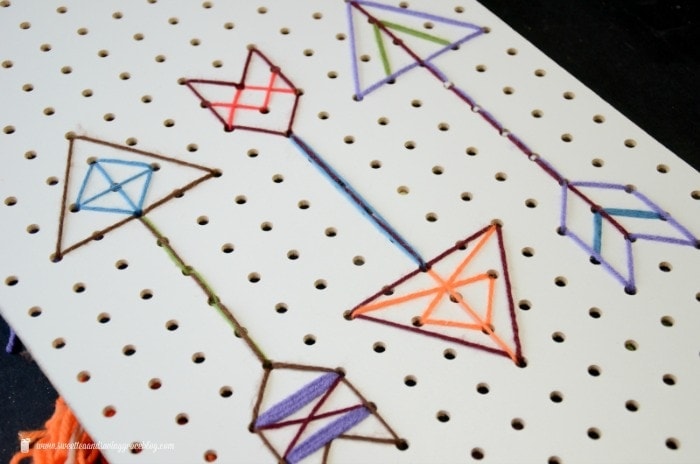 That's it for the arrows. I decided to add a little border to mine, too.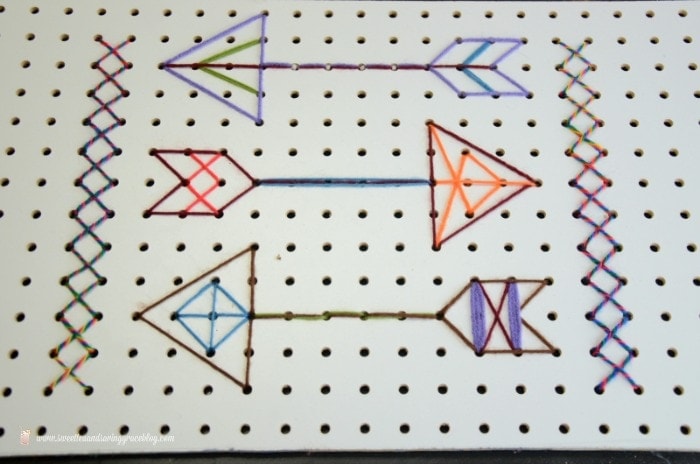 I just added standard x-stitches as a border and my design was complete!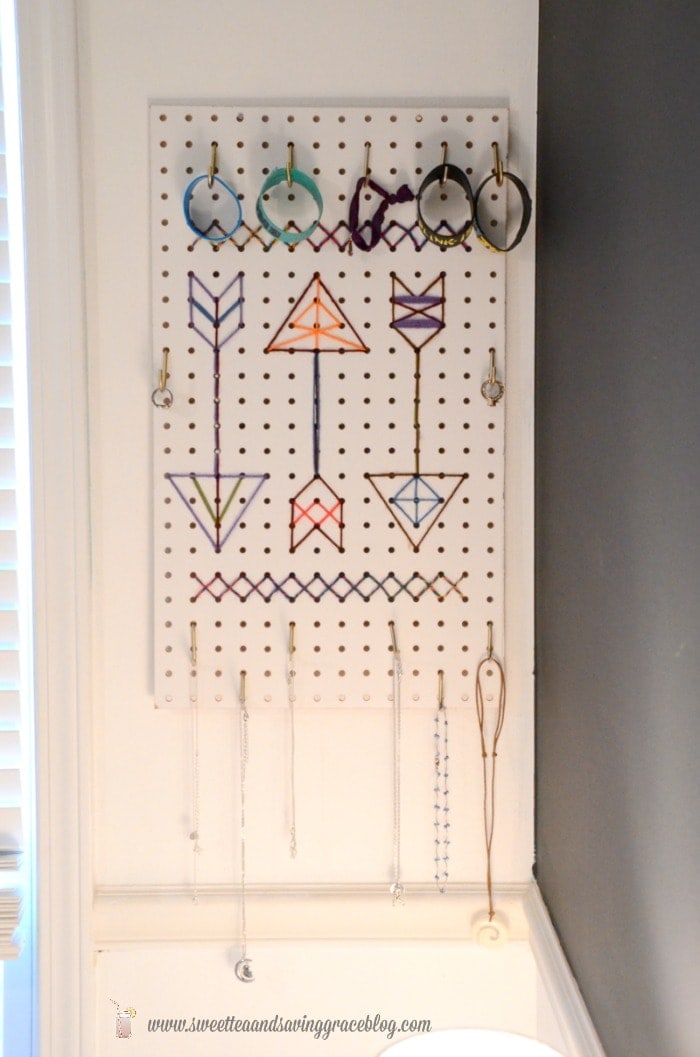 I spray-painted pegboard hooks with gold metallic spray paint and my daughter hung her jewelry on it – bracelets on top, rings in the middle, and necklaces along the bottom.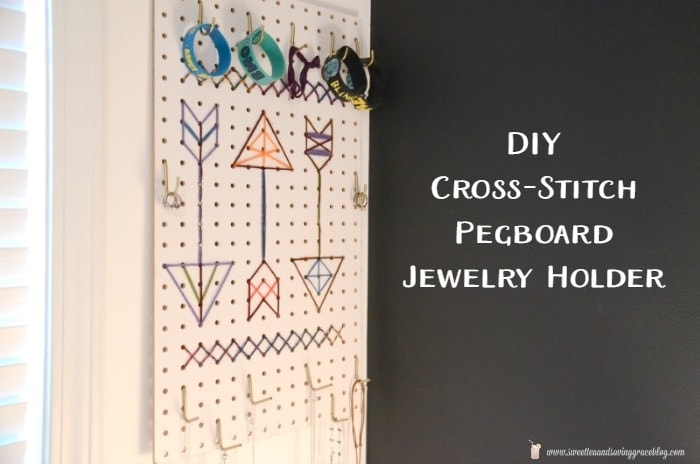 It's a fun and functional piece of art with a boho flair!
I hope you'll visit me on the blog, Sweet Tea & Saving Grace, and stick around for the big reveal of the Boho Bedroom Makeover!