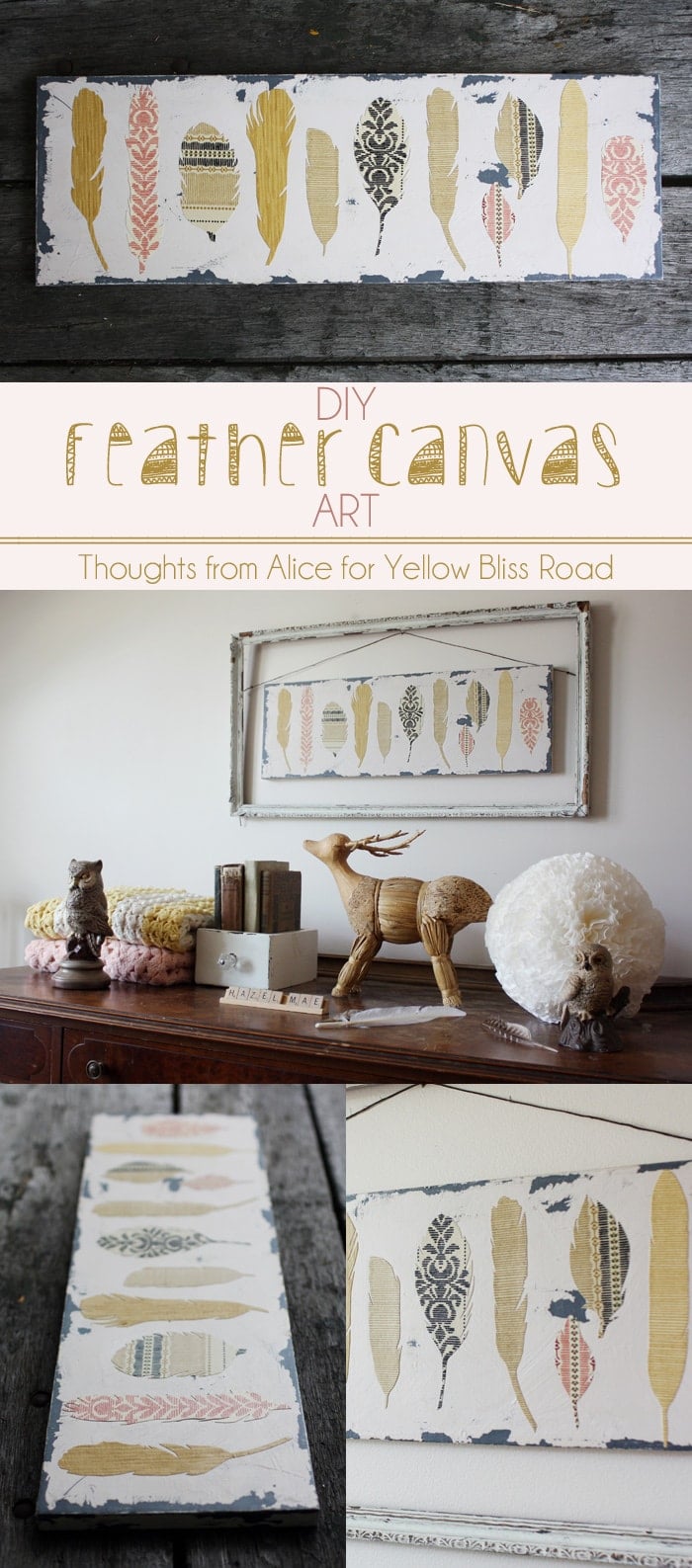 Hello Yellow Bliss Road readers! I'm Alice W. from Thoughts from Alice, and I am happy to be back with you today! I have a fun tutorial to share that I really hope you will enjoy. Lately, I have been obsessed with adding feather and arrow decor pieces to my home, which inspired this project. I decided to create some DIY artwork to include in my daughter's room make-over. Don't worry about needing artistic skills for this…you don't! It is so easy that almost anyone can do it following these simple steps.
Supplies you will need:
Canvas
Flat gray spray paint
Acrylic paint
Vaseline
Sandpaper
Patterned wallpaper or scrapbook paper
Mod Podge or glue
Clear sealant
I began with an 8″ x 24″ blank canvas that I picked up at Jo-Ann's. You could use any size you prefer, but I liked this size for laying out the feathers in a row.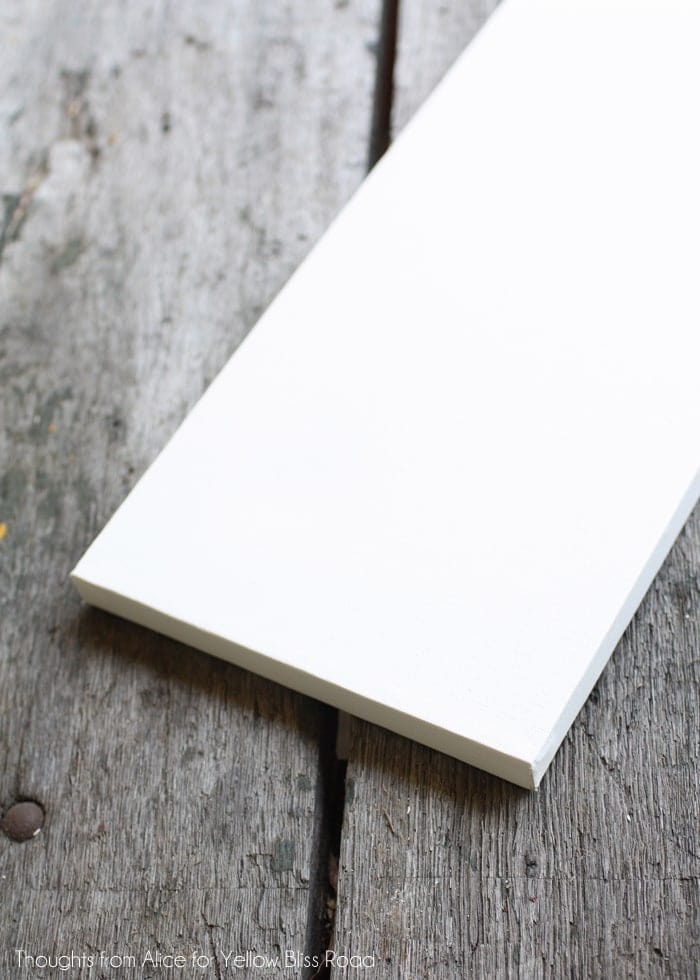 I primed the canvas with flat gray paint from Rust-Oleum. I love this kind because the coverage is great, and it dries so quickly. Here is my daughter, Hazel, pointing it out to you 🙂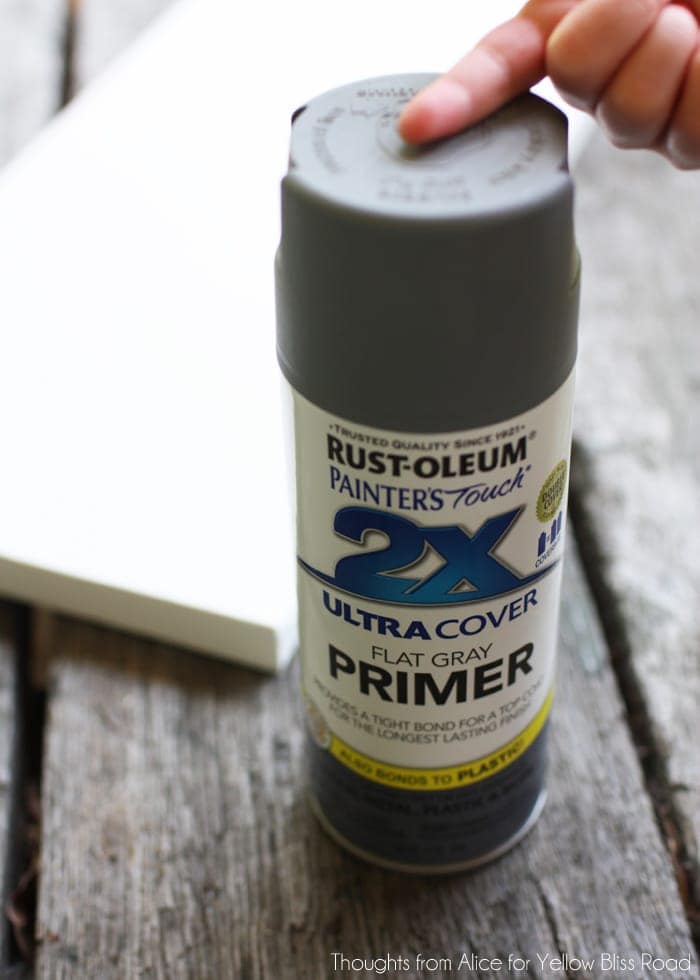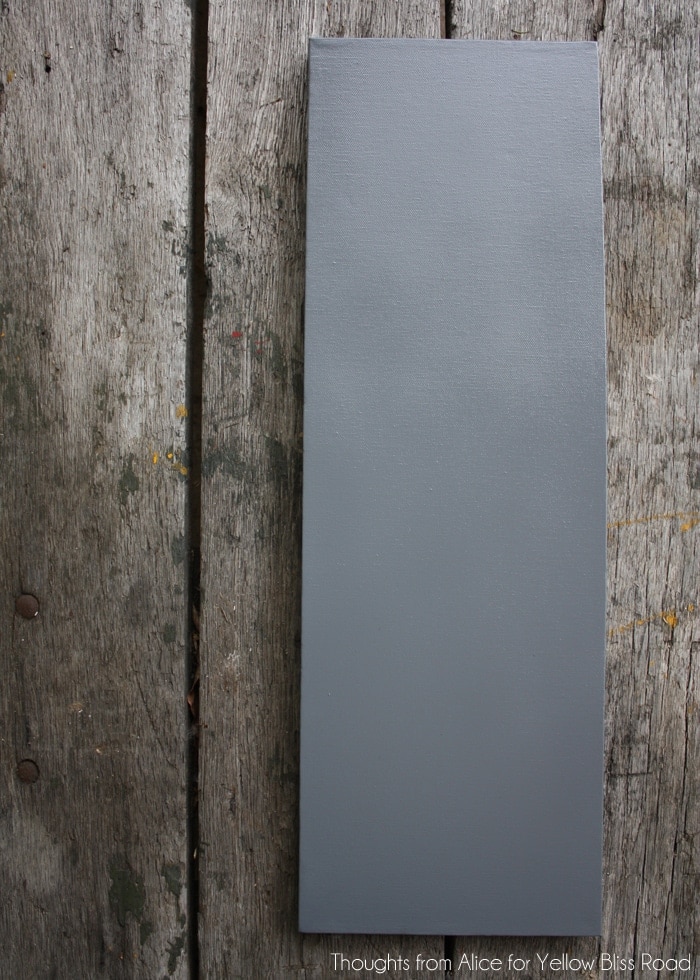 I wanted the canvas to look aged and distressed, so I used a technique I have found several times on Pinterest using Vaseline. After the gray paint was completely dry, I rubbed the vaseline around the edges and any other areas that I wanted to have some distressing.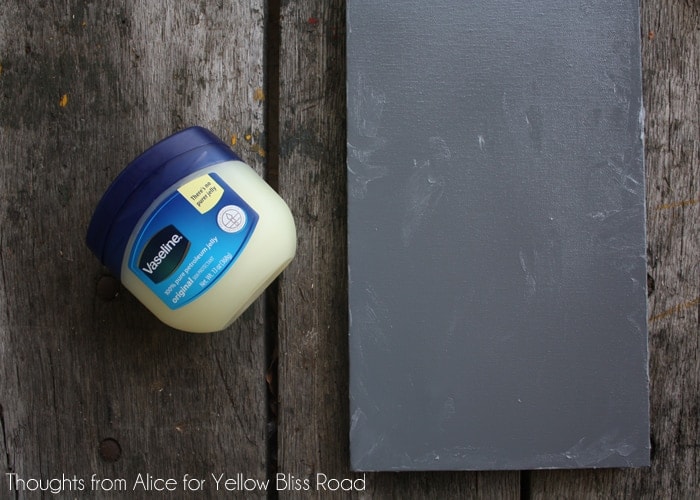 Next, I mixed together my own shade of off-white, for the top coat, with acrylic paint. I combined a lot of white with some gold and just a hint of brown.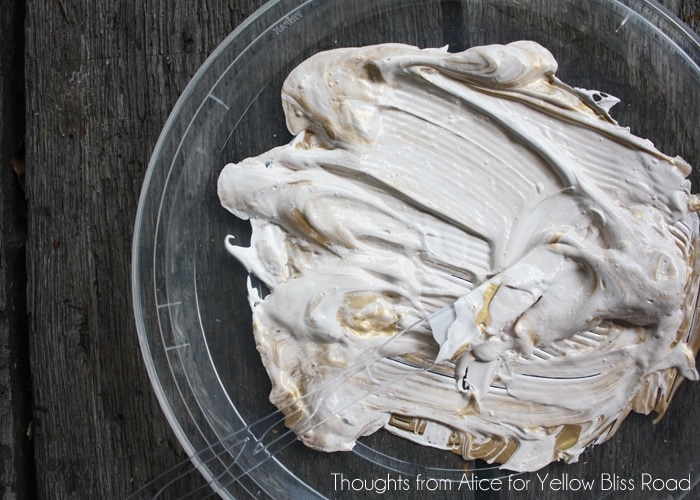 I used a house paint brush to coat the canvas because I wanted it to go on thick and have some texture.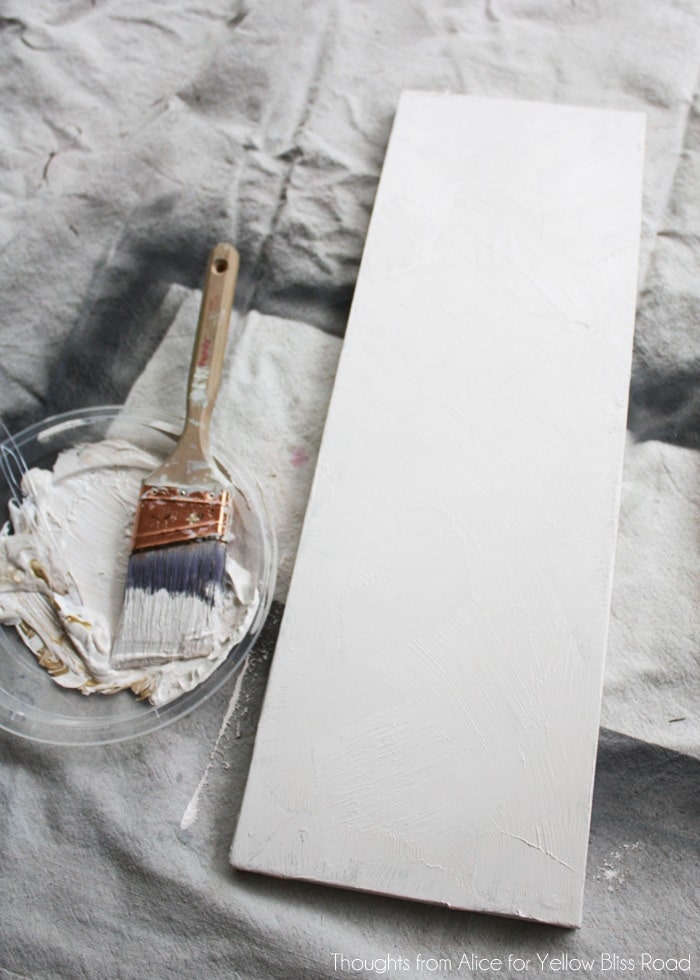 By swiping the brush with diagonal stokes it gives a hint of feather texture.
I let this dry completely which took a couple of hours in the warm summer sun. Once it was dry, I took a piece of 6o grit sandpaper and gently sanded the edges. Wherever the Vaseline was came off easily and gave it the look I was trying to achieve. I used a gentler sanding block to go over the front because the paper was scratching it more than I liked. Once I felt it had enough of an aged look, I wiped it down gently to remove the dust.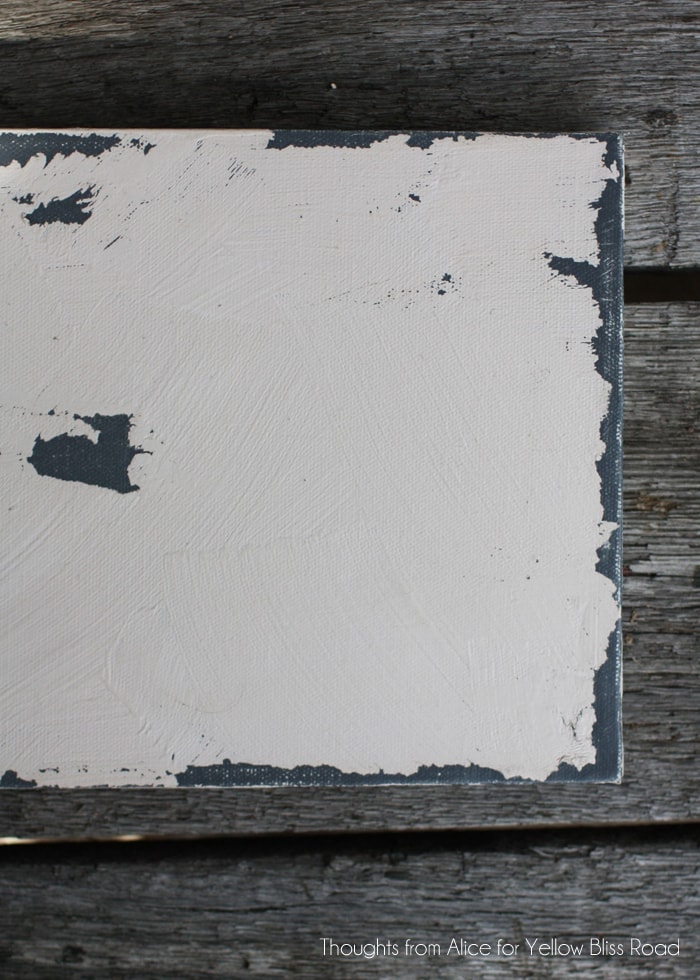 It had the look of an old piece of painted metal.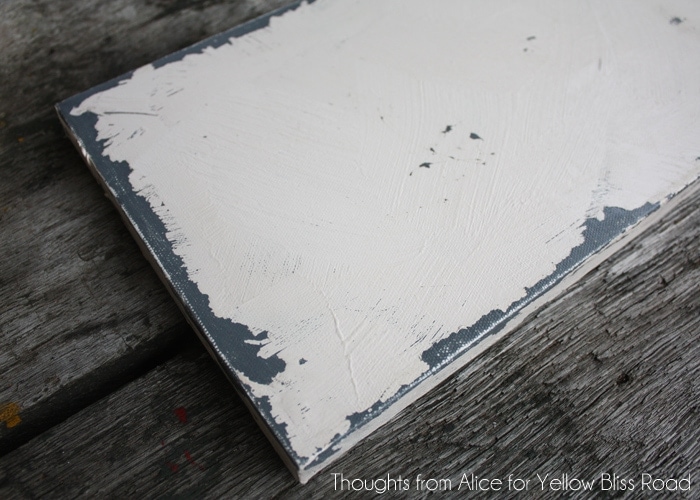 Now is the really fun part! Making the feathers!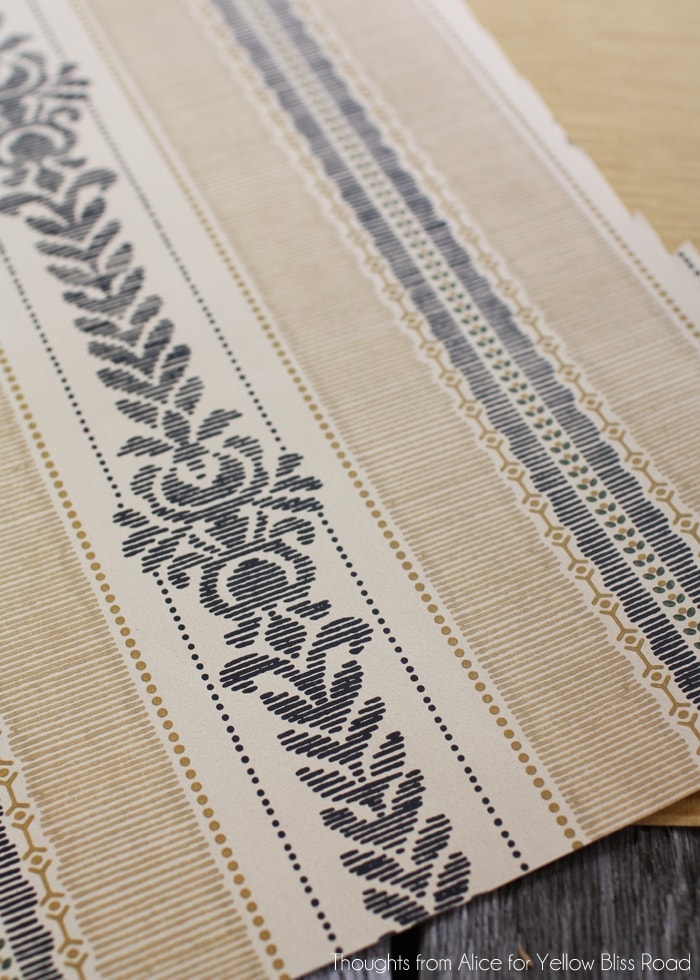 I happened to have a Waverly wallpaper sampler book that I found at a sale a few years ago. It has some really cool patterns in it, and I have been wanting to use them for a project for a long time. This was the perfect one! If you don't have access to wallpaper, you could always use decorative scrapbook paper in patterns that you like. I drew several feather shapes, free hand, on the back of the patterns that I wanted to use and cut them out.
I created a template to save you this step, which is available at the end of this post.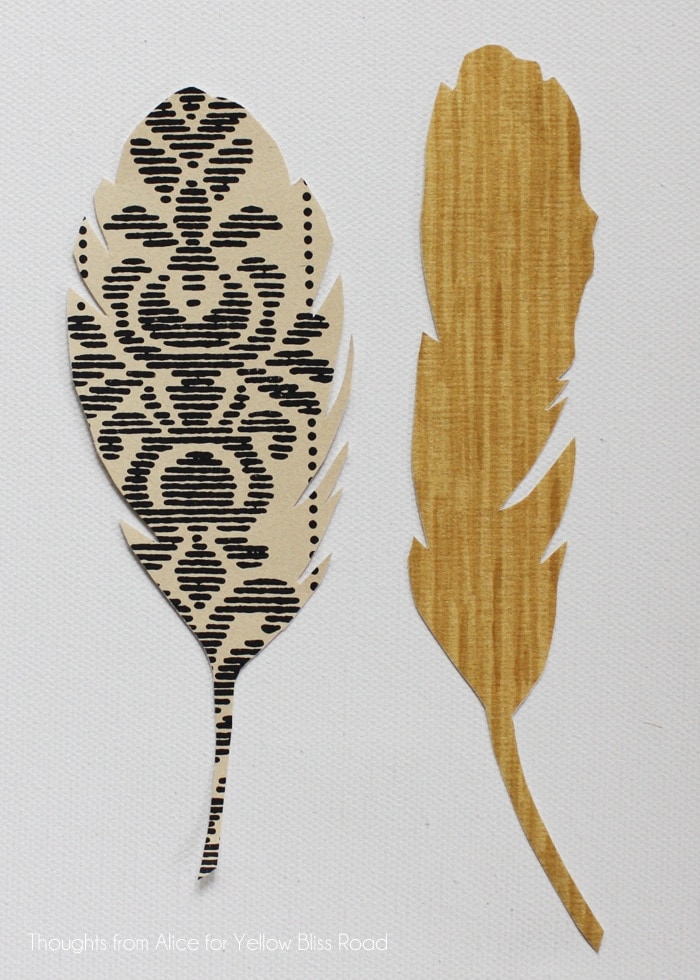 Once I had cut out the amount of feathers that I wanted, I played around with placement on the canvas until I found one that I liked best. I used Mod Podge to glue down each feather and brushed it on top to make sure the pieces stayed down smoothly.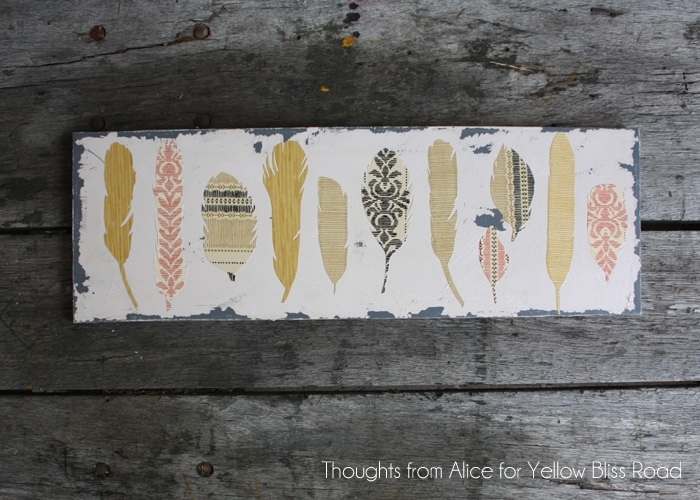 When the glue was dry, I used a satin finish sealant to coat the entire canvas.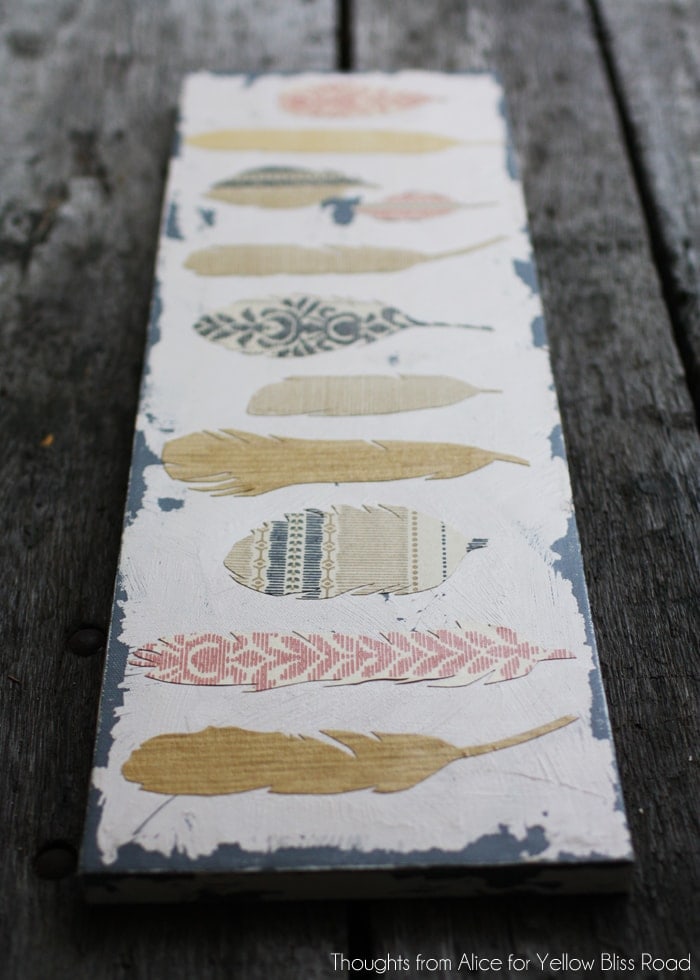 I am starting to work on transitioning my almost three year old daughter's room from baby nursery to big girl room. You can see how I decorated her nursery in this post. I want to go in a different direction for the new look, and this artwork is the perfect start to the make-over. She loves it!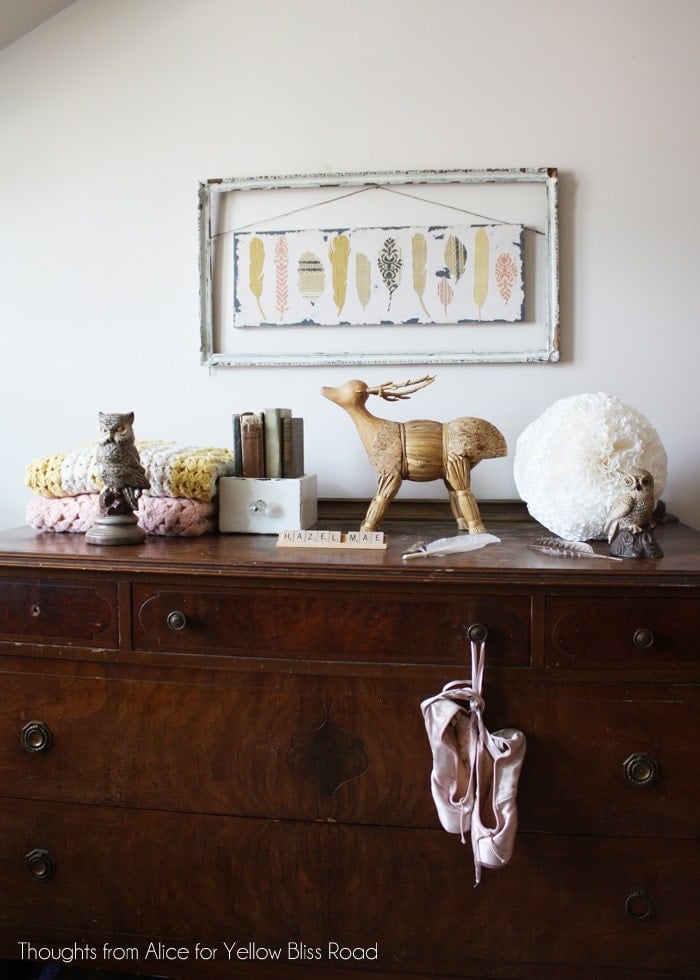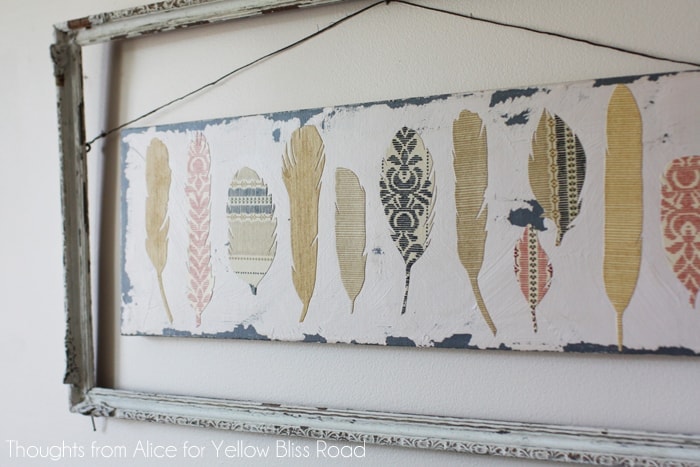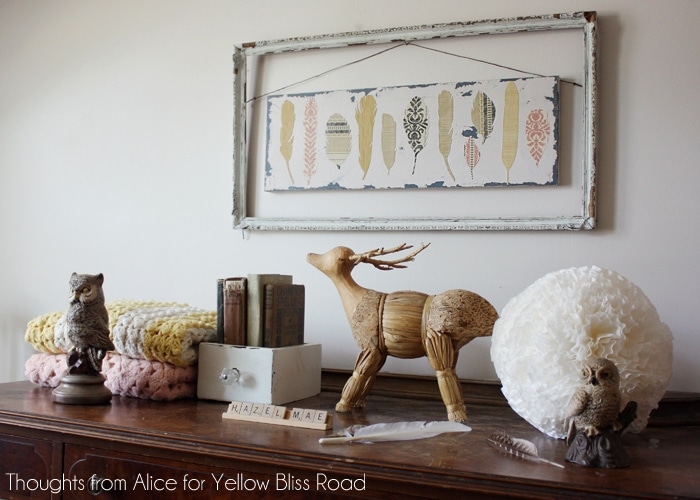 If you don't want to draw your own feathers, I created this template with several of the ones that I used, for your convenience.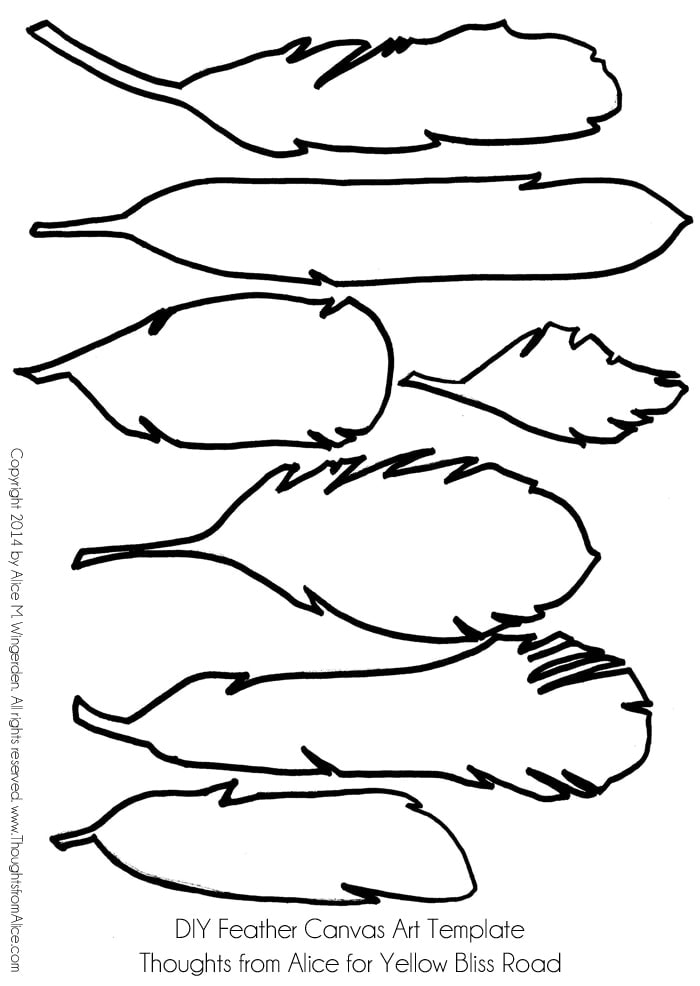 Simply download the pdf file below and print it out on cardstock. Then you can cut them out and trace onto the back of the paper that you plan to use.
DIY Feather Canvas Art Template
I hope that you enjoyed this tutorial and will come visit me over at my blog. I have lots of creative diy projects you can try!
Please consider following along with me on Instagram and Pinterest!
Till next time…
~Alice W.