Hey, hey fabulous friends! Kirsten from Sweet Tea & Saving Grace here with you again for another fun DIY project! Today, I want to show you how to add a pop of color to your table setting with a DIY Hand-Stamped Napkins!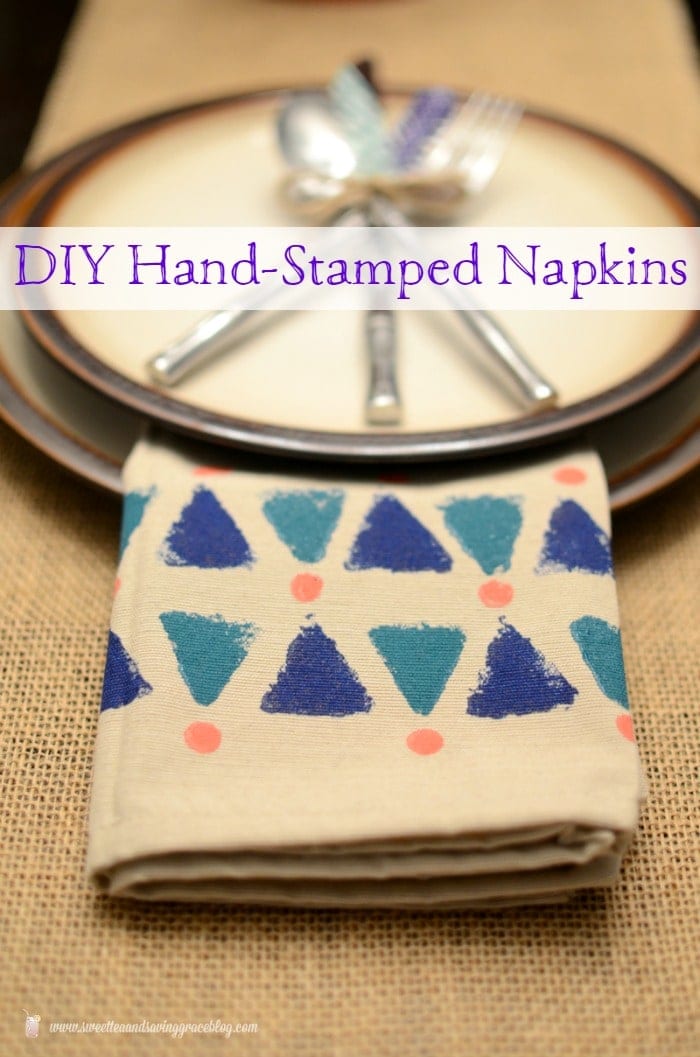 First things first, gather your supplies: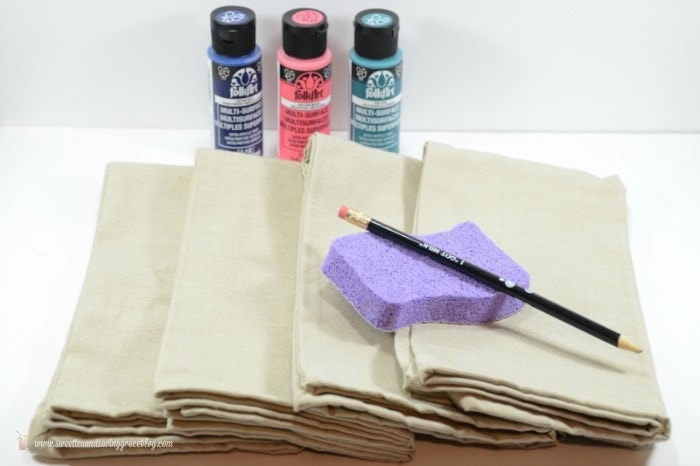 You'll need a set of fabric napkins (I picked these up at Target), some pretty fabric paint, and your stamping tools…a sponge and a pencil. (Stay with me – it'll make sense!)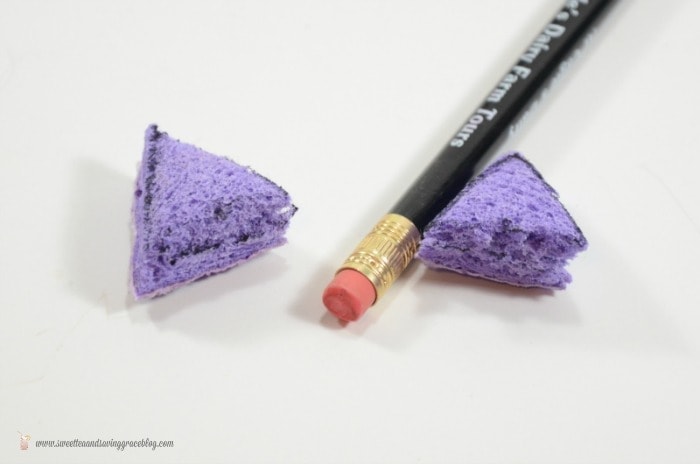 To make my design, I simply cut two triangles from my sponge. I'm using one triangle for each color, and accenting with the pencil eraser. (See? Told you it would make sense!)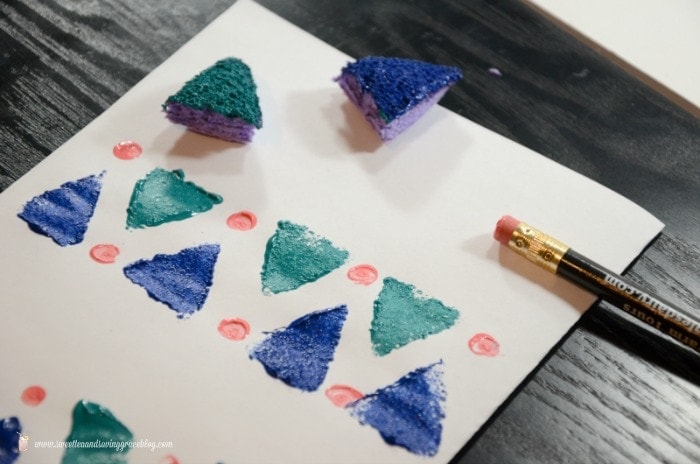 Before you actually stamp onto the fabric napkins, I recommend stamping out a few patterns on a piece of paper until you are satisfied with the result. You can mess up the paper all you want, but if you mess up the fabric napkin, you have to get new napkins!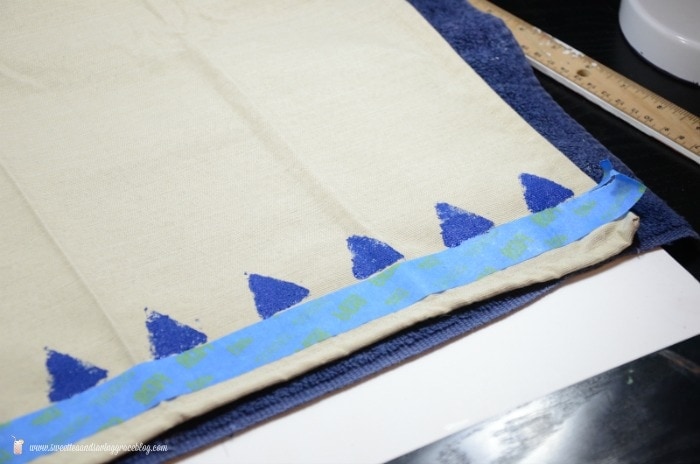 Depending on the pattern you choose, you may want to use painter's tape to section off a part of the napkin, like I did. I just wanted a bit of space between the edge of the napkin and the beginning of the design.
Just start stamping!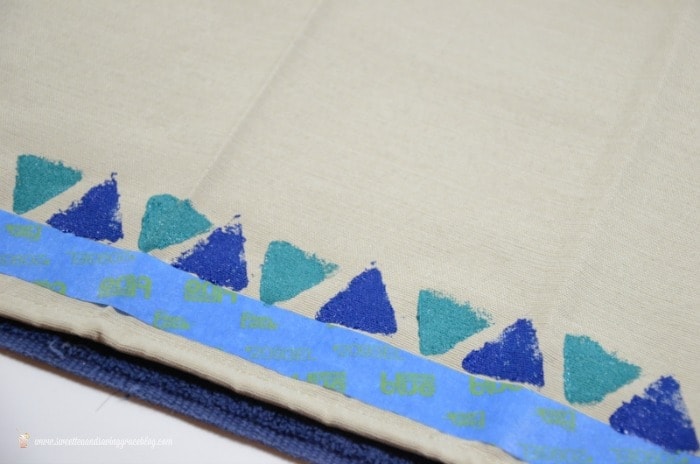 I stamped blue triangles, then teal triangles in one row before removing the painter's tape.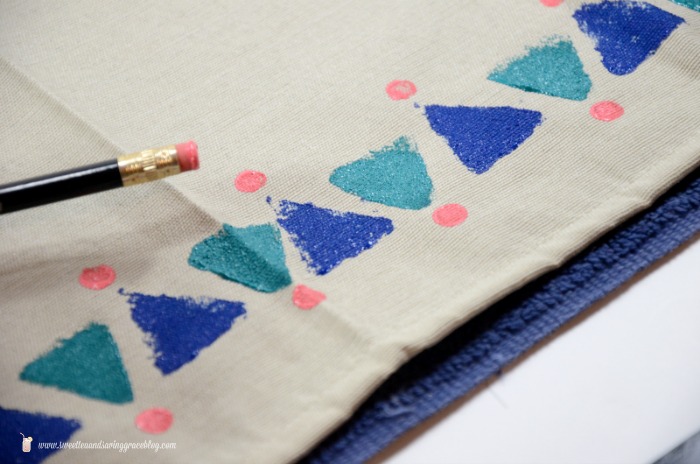 I grabbed my pencil and used the eraser to add pink dots to my design, too.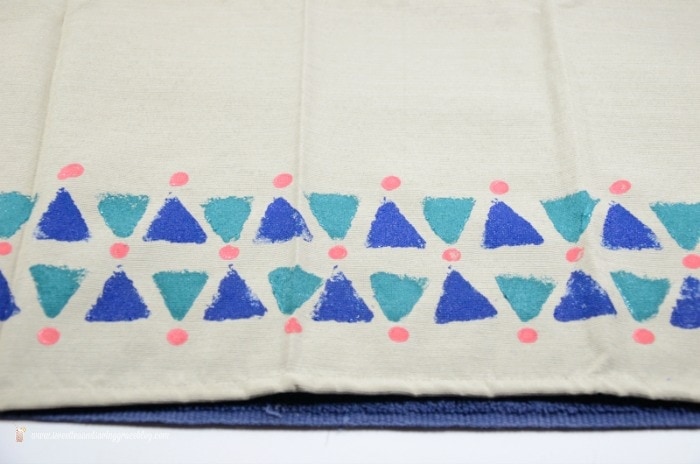 I decided to add a second row to my design, to give the pattern a little more depth. The great thing about stamping your own fabric napkins is the freedom to be creative and create the design you want!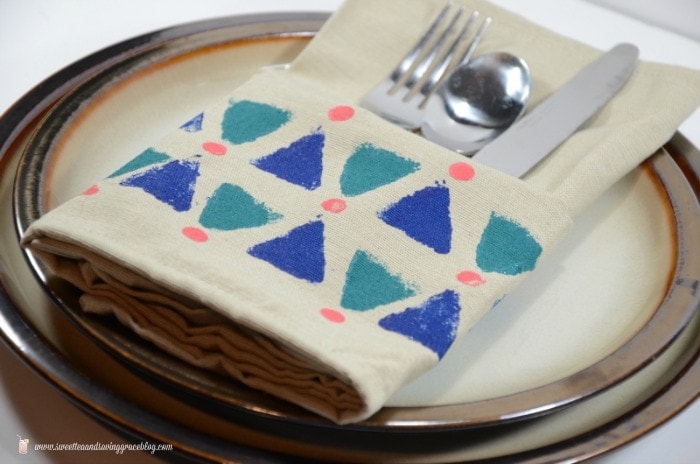 That's it! Just allow the paint time to dry, then set a beautiful table with your custom hand-stamped fabric napkins!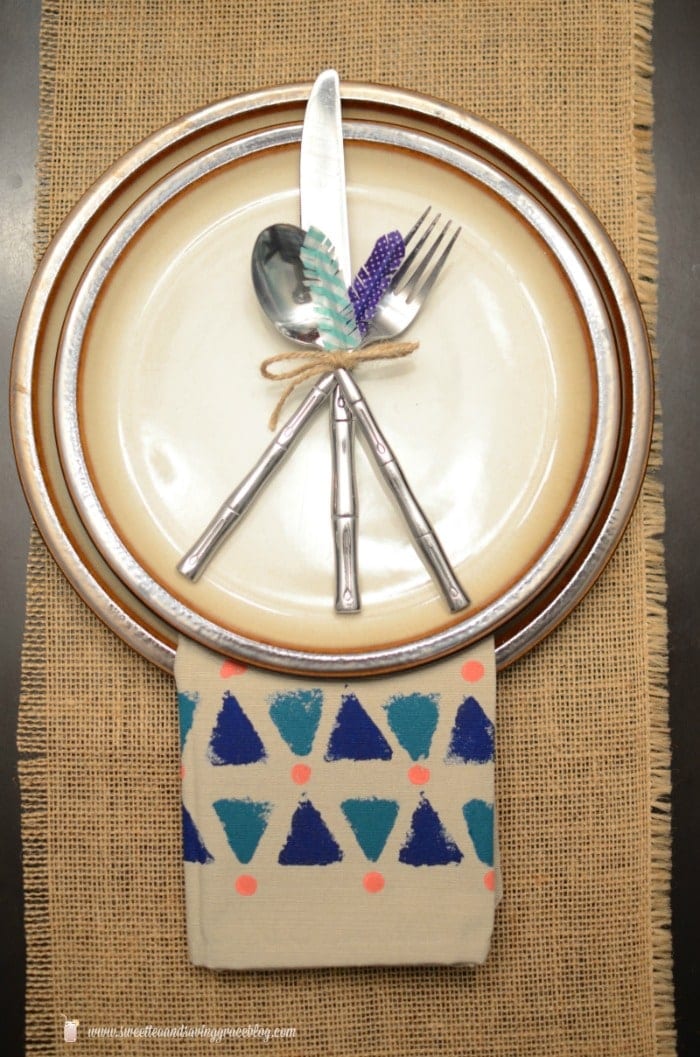 For more quick & easy DIY projects for you home, check out my Vintage Tray Makeover & Gold Leaf Desk Accessories!