I promised to show you how I made my painted arrow headboard, and today I'm doing just that!
(In case you missed it: master bedroom updates)
The steps were pretty basic, but I did take some pictures along the way.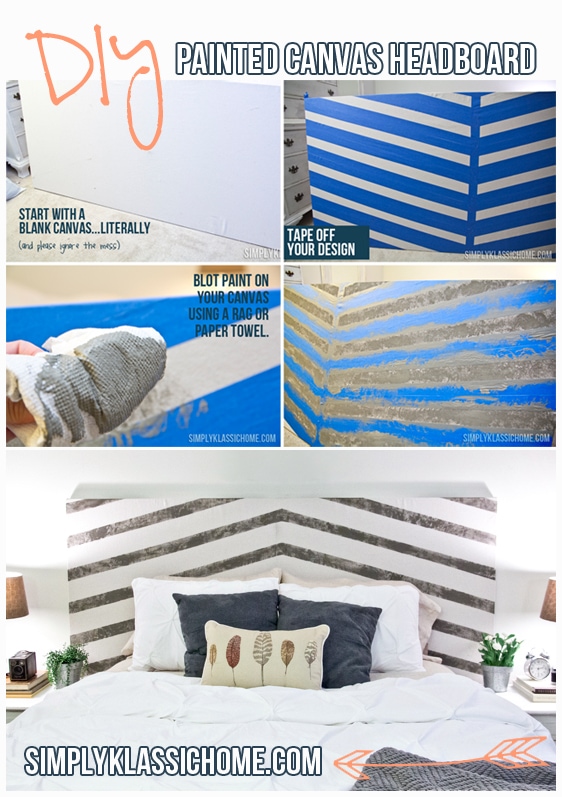 The headboard itself it actually a wood closet door, circa 1960ish. I have five more of them sitting in storage, if ya want one! (I use curtains over each of my closets to make them seem bigger).
Here's the previous headboard: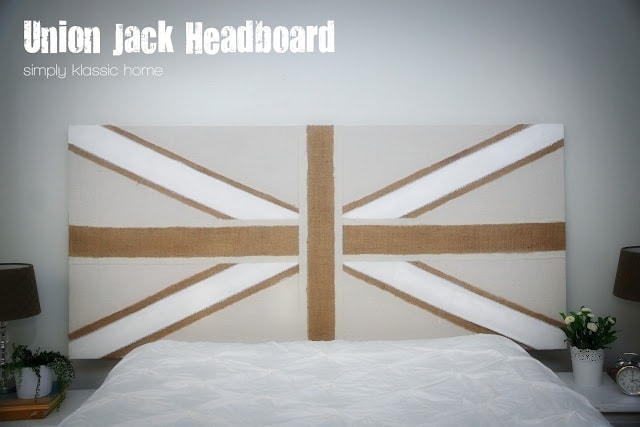 I did love it, but was ready for a fresh update.
The background is one large piece of dropcloth stapled to the door, and the Union Jack stripes were adhered in the same fashion. I simply removed the stripes and kept the background in tact.
Using a tape measure and a pencil, I marked the center of the door for the arrow points and placed a strip of painter's tape right down the middle.
I then measured and marked down opposite edges of the door where I wanted the stripes to start. I knew I wanted thinner painted stripes and wider stripes for the dropcloth. The gray painted stripes are about 2 1/2 inches wide, while the space between is 4 1/2 inches, or two strips of wide painter's tape.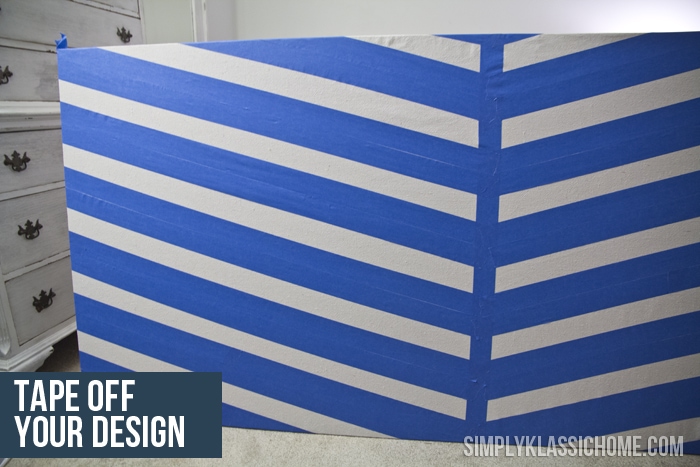 Using the wide painter's tape (it's 2 1/4″ wide) I taped off the design.
To paint the stripes, I used a wadded up paper towel, dabbed it in the paint, blotted on a paper plate to avoid any extra thick spots, and used a combination of blotting and rubbing the paint onto the canvas. A rag would have worked just as well, but I didn't have any. I was going for an uneven "aged" kind of look.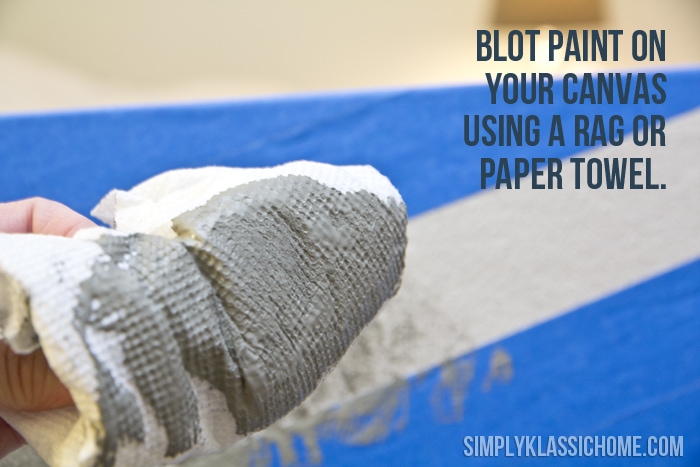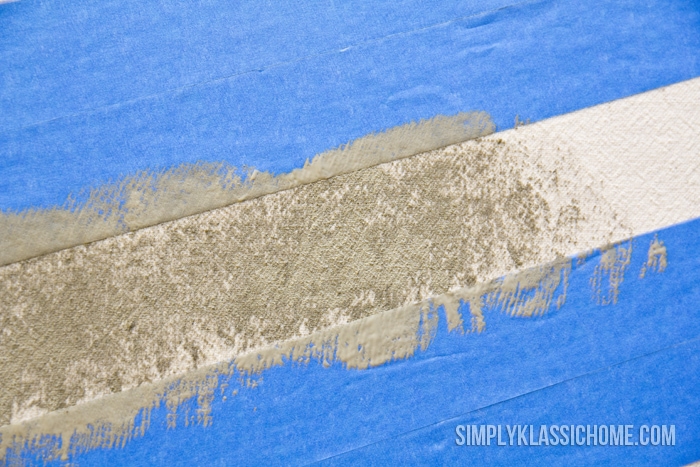 In some place, I rubbed it in close to the tape to give the lines more definition.
I intended to cut the tape at an angle in the center so the stripes were continuous, but got distracted and just started painting. Instead, I made a template for the center point and just blended the paint in and it worked out perfectly.
I pulled off all the tape, and had my perfectly imperfect arrows!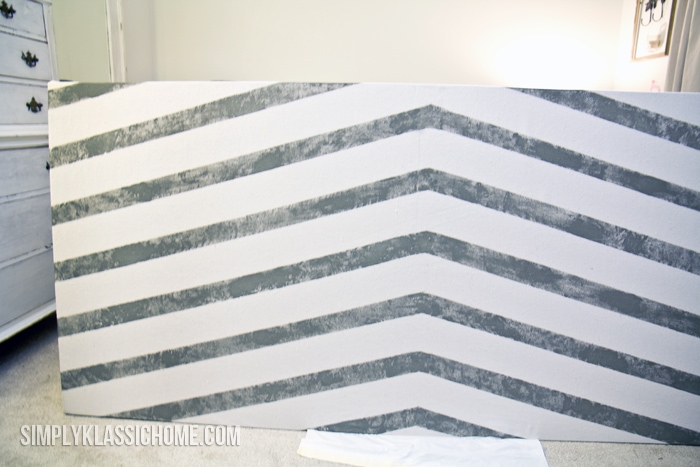 Now, this board is HEAVY. Since I was doing this all myself, I opted not to hang it on the wall. Instead it sits propped up on the box spring. It works and it stays put, so that's good enough for me.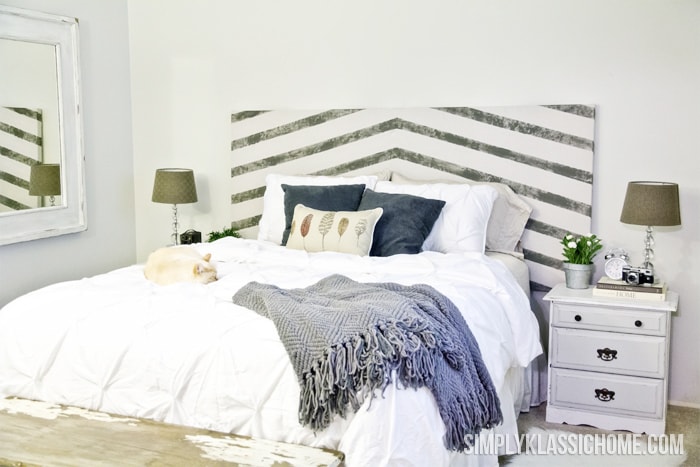 It's exactly as I envisioned and that makes it perfect!
See the Master Bedroom transformations here.