Hi everyone! It's Heather again from The Caterpillar Years. I'm back this month sharing a fun and functional DIY project!
Magnetic clipboards are oddly hard to find—at least cute ones are. So I made my own! And covered them with chalkboard paint so they'd be extra useful. Here's how I did it…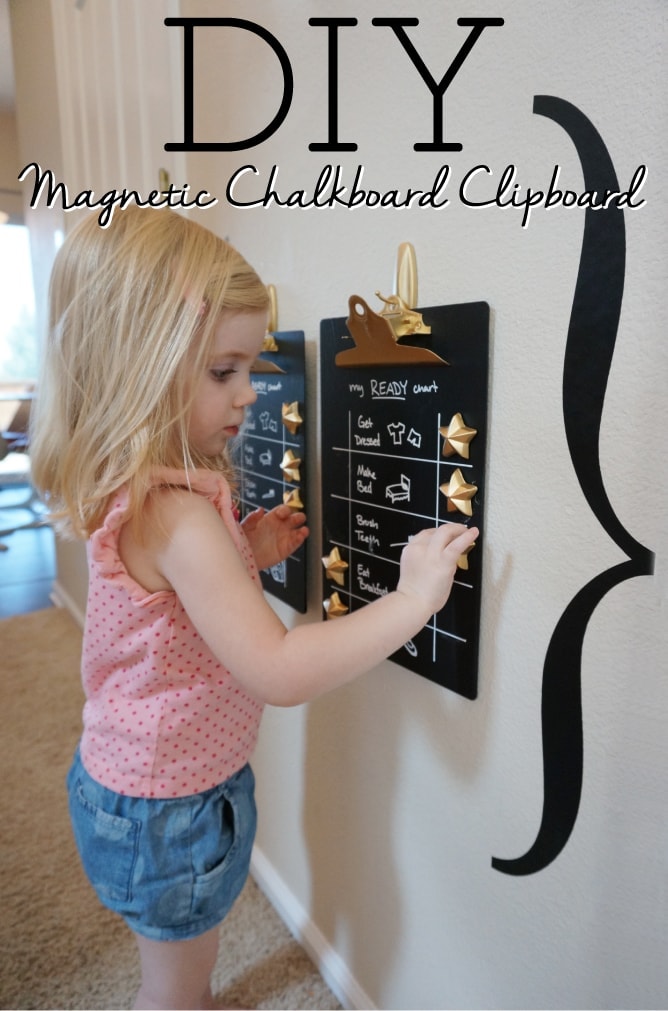 In order for the clipboards to have a writeable, chalkboard surface, they need to be painted with chalkboard paint. I also chose to paint the clips on my boards gold, but this was purely an aesthetic choice.
If you choose to paint the clips like I did, you'll start by masking off the clipboard with painters tape, then spray painting the clip the color of your choice. Don't forget the primer!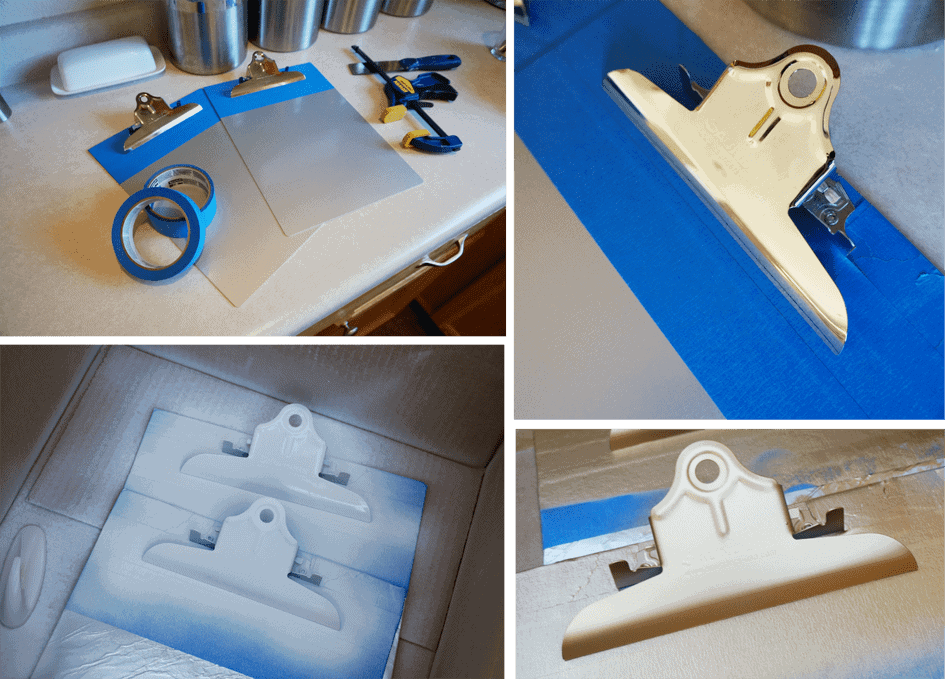 Once the paint on the clips dried, I was ready to paint the rest of the board with chalkboard paint. To make sure I was able to get paint into all of the nooks and crannies, I used a set of clamps to hold the clips open while I painted, and let the paint dry. It worked great! These took two coats of paint each.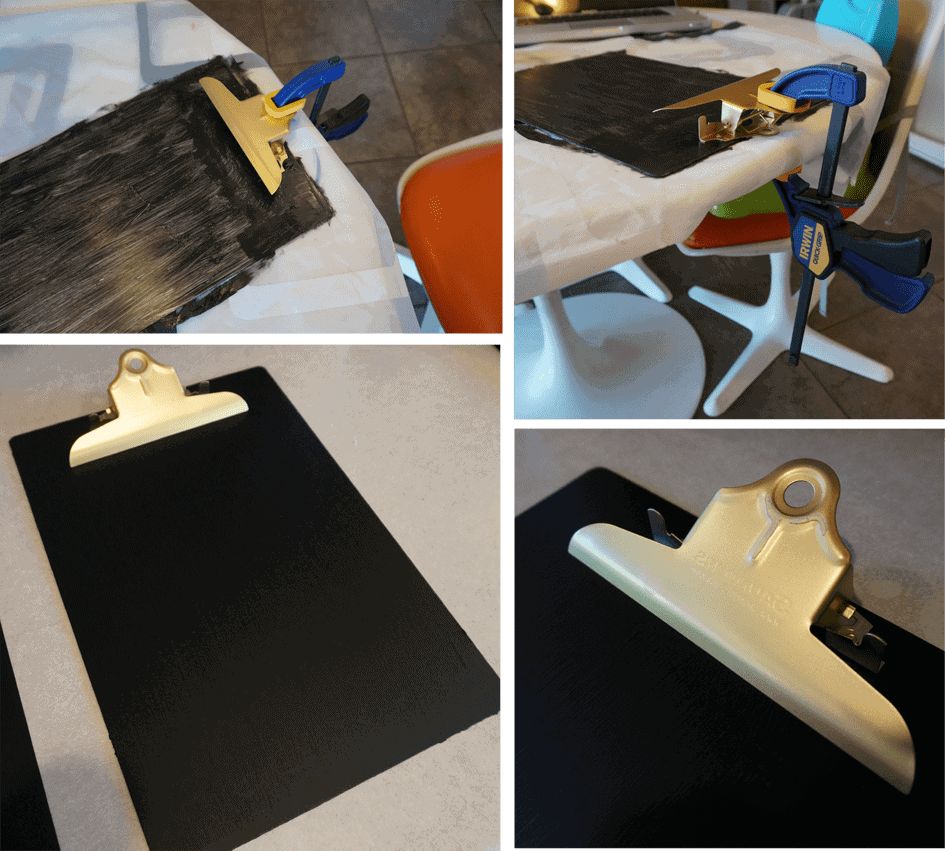 Make sure you let your painted clipboards dry for the full amount of time recommended by the paint manufacturer.

After the paint has dried, it's time to make the clipboards magnetic! To do this, I used a piece of flexible magnetic material, and adhered it to the back of my clipboards.
First, lay your magnet out flat and place the clipboard on top. You have two choices on how to cut out the magnet—either trace the outline of your clipboard onto the magnet and cut out with scissors, or use the clipboard as your template and cut out the magnet using an X-acto blade.
The flexible magnet came with adhesive already applied to it, but I didn't want to take any chances, so I also sprayed the back of my clipboards with spray adhesive.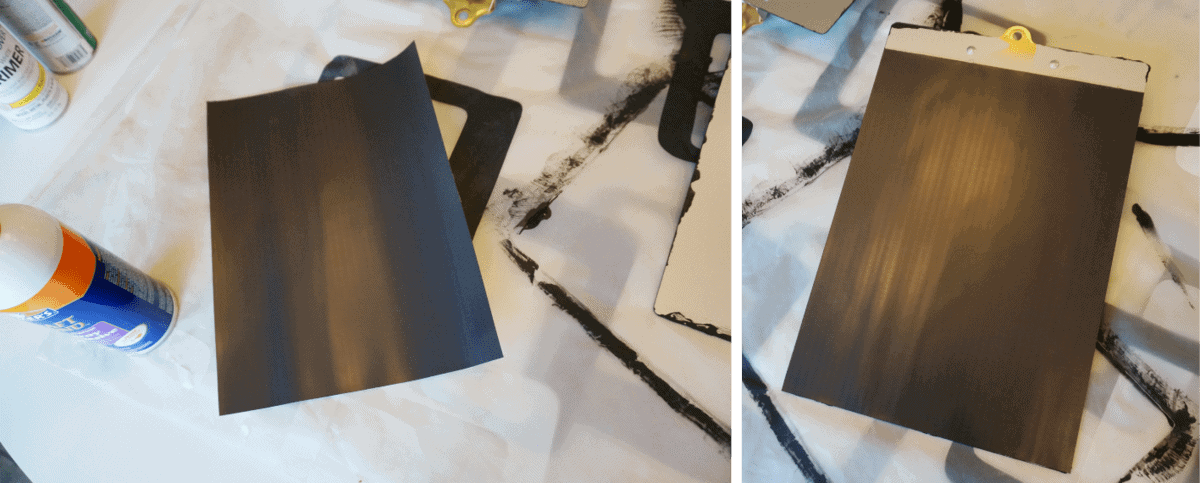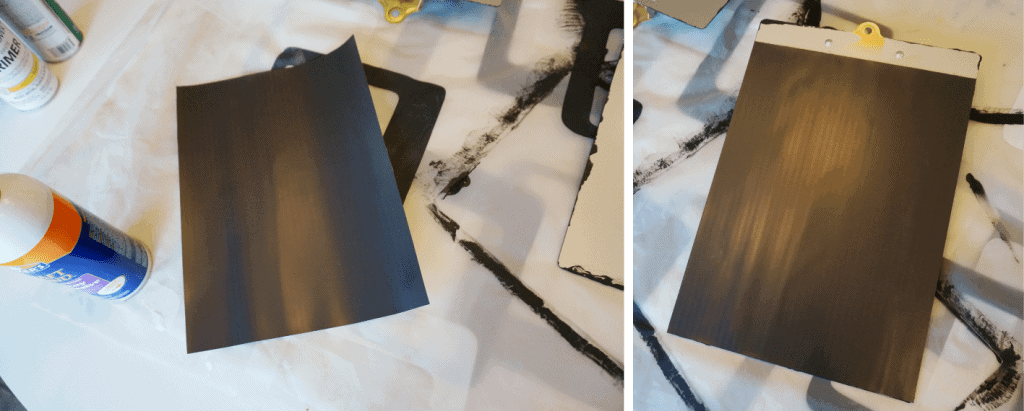 The magnet I used has a magnetic rating of 85 pounds of pull per foot, which I found to be a little on the weak side. So I ended up doubling up the magnetic material on the back, in the main places I'd be using magnets. The magnetic material can make your clipboards quite heavy, so it's important to find the thinnest material with the highest magnetic rating.

Finally, the fun part! I'm using my magnetic chalkboard clipboards as "Ready Charts" for my girls, to help us get out the door more efficiently in the morning. I used a chalkboard pen to draw out my chart, and these cute little star magnets gave it the perfect finishing touch!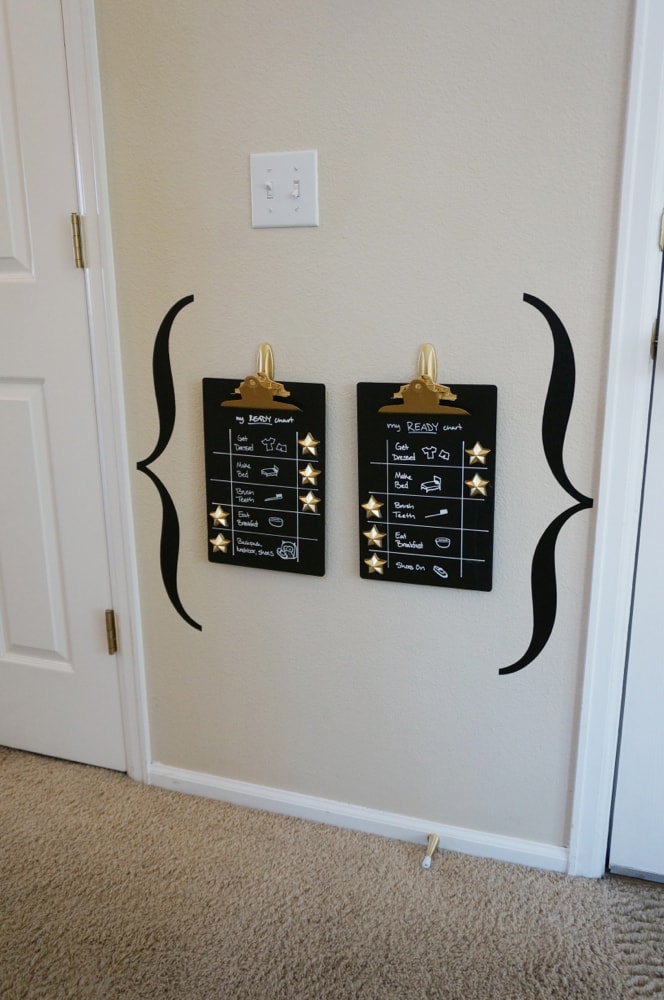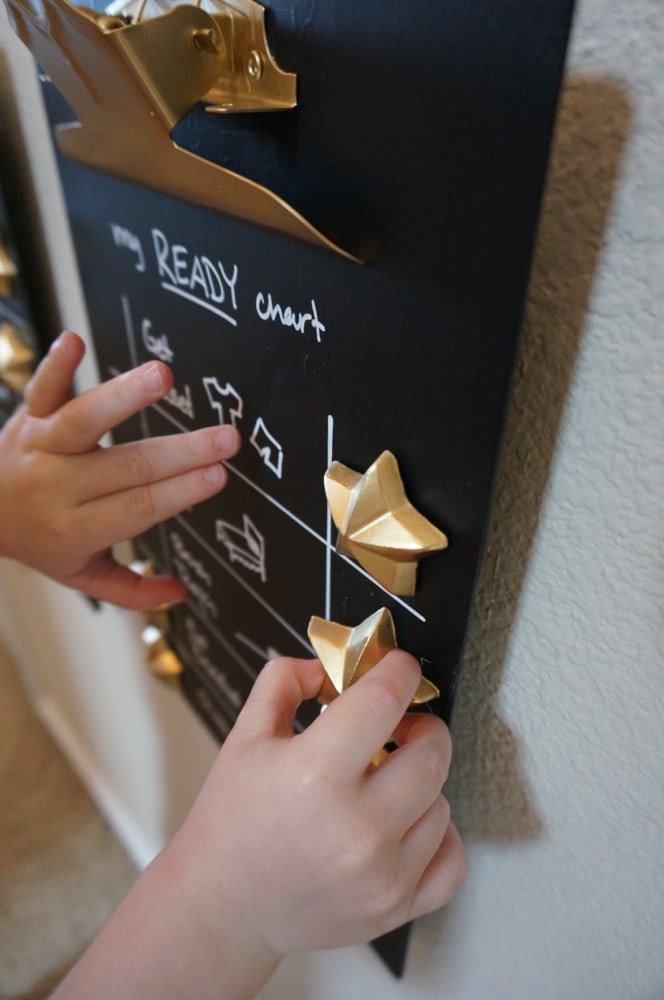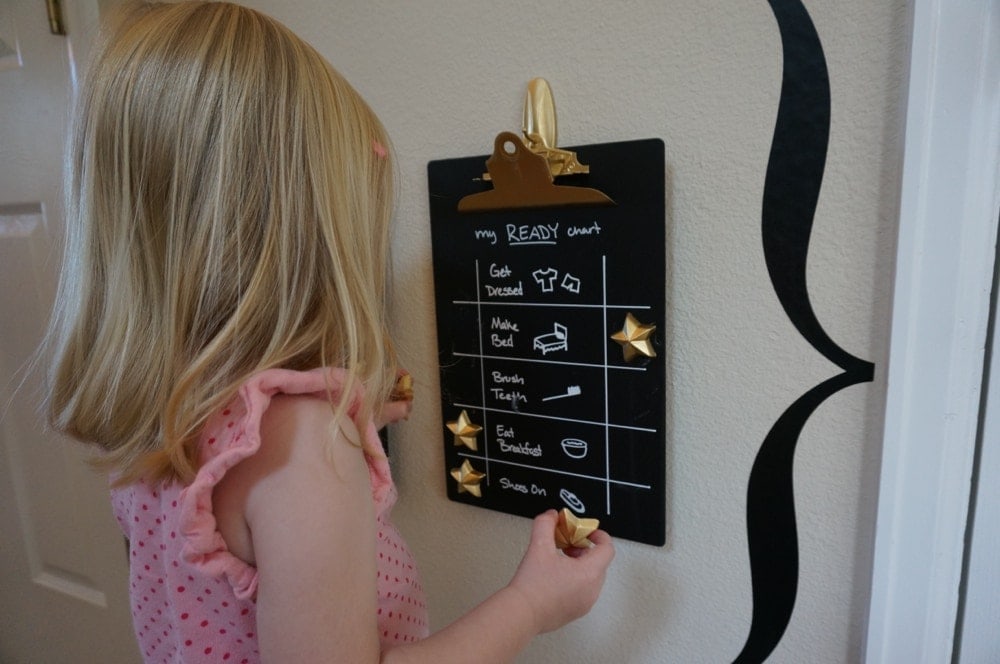 Be sure to stop by The Caterpillar Years today to see how to make your own 3D Star Magnets!