Doily Wrapped Mason Jar Spring Vase
When I shared my washi tape vase with you the other day, I hinted that I had another creative mason jar project in the works.
For this project, you just need a mason jar, some paper doilies (package of 20 at Michaels is around $3), and some twine or ribbon.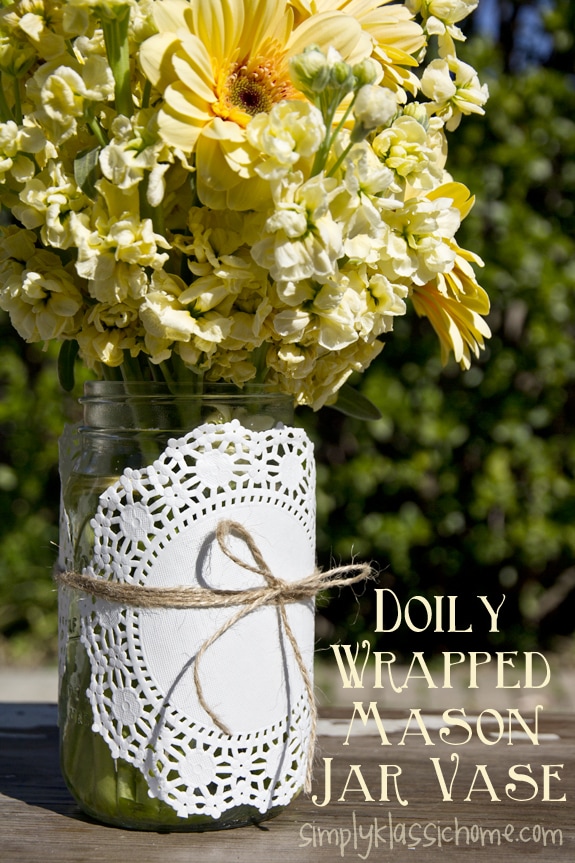 I love the elegant simplicity of this vase. So sweet and pretty.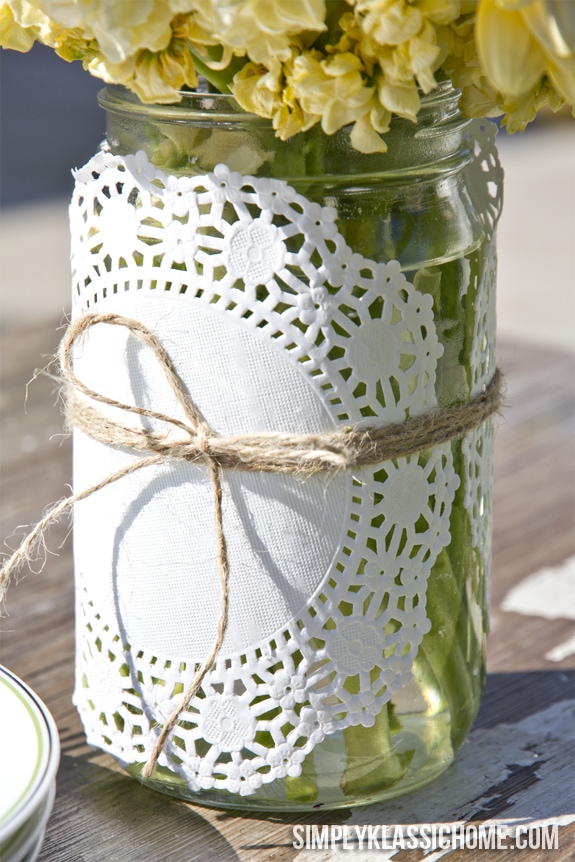 Perfect for a spring table, wedding centerpiece, or just to add a little pretty to your everyday table.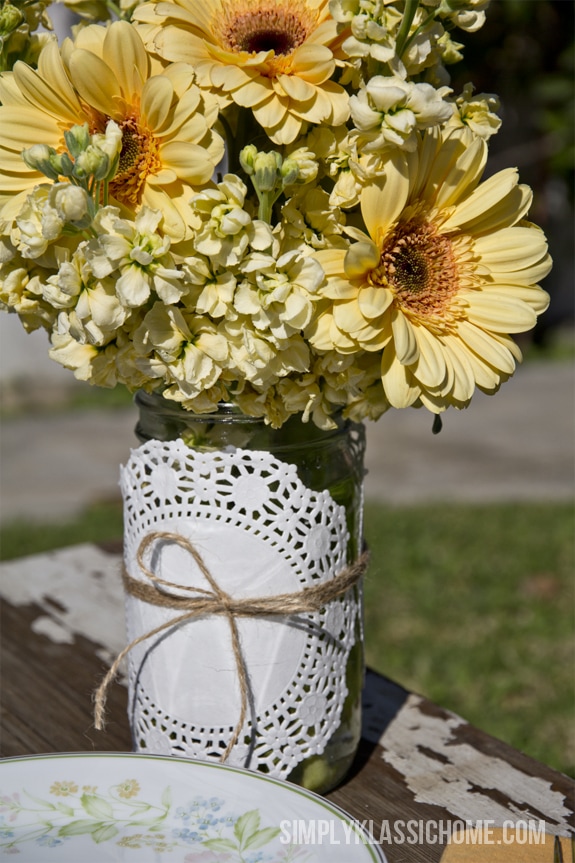 It's super easy to make – Just dab a tiny bit of hot glue on the doily and attach it to the jar. Wrap it with twine or ribbon. Done!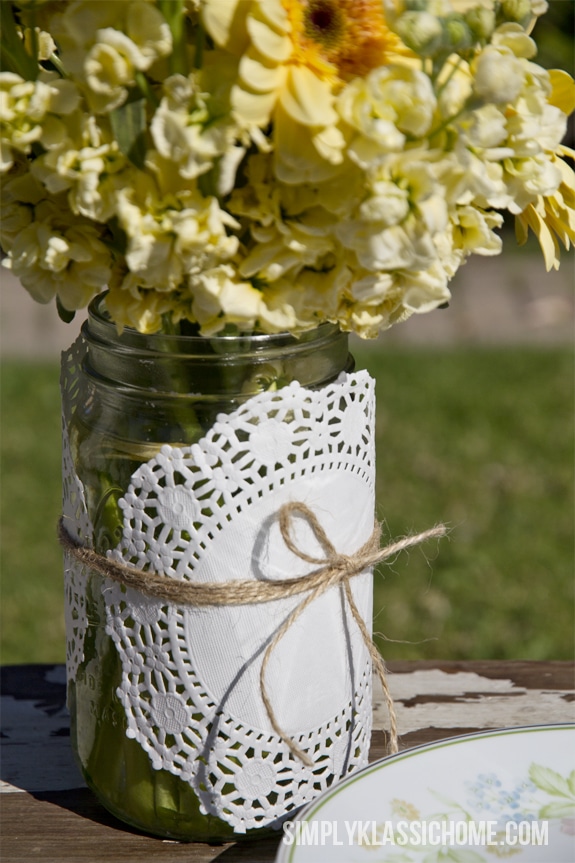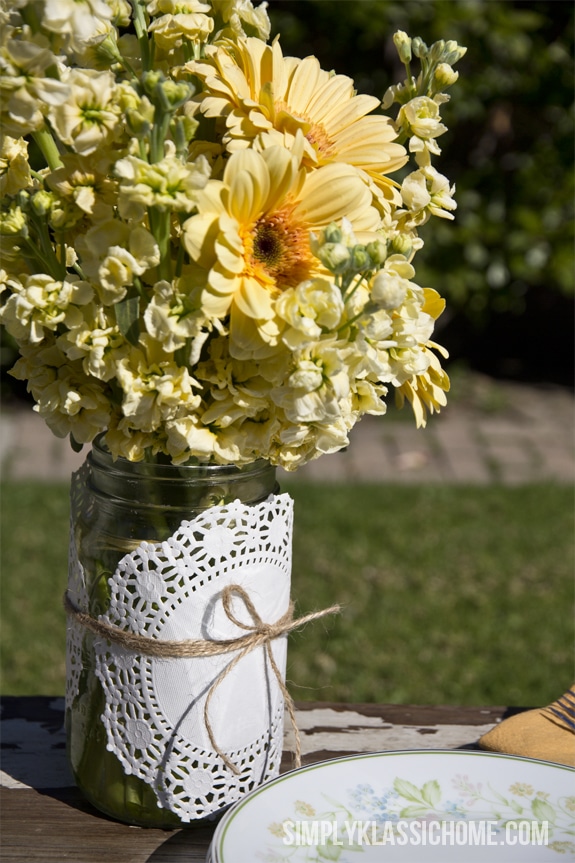 A perfect edition to your spring or Easter tablescape!