Easiest Thanksgiving Centerpiece Ever
Hello again Yellow Bliss Road readers! It's Kristen from Down Home Inspiration and I am back to share the easiest Thanksgiving Centerpiece Ever with you today. I mean, really, I did pretty much nothing but set the items on my table and I was good to go! And let's be honest; when you spend at least an entire day cooking (and let's not even think about how long it takes to clean up!), a no brainer centerpiece seems like…well, a no brainer!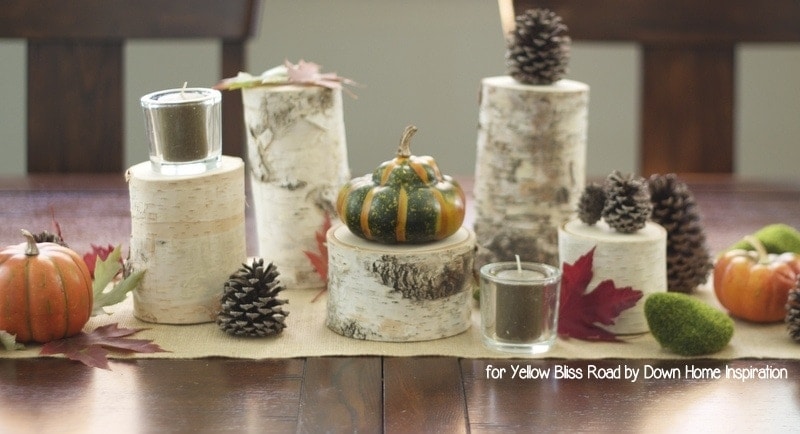 Oddly enough, I have been decorating away around my home for a holiday that I am not going to celebrate in the traditional sense this year. You see, my husband loves Thanksgiving. The big meal, with all of the fixings; all of it things that we don't eat often in our home…it's his thing, but not so much that of my kids or myself. But my hubby is currently out of the country and will not be here to celebrate the holidays with us (thanks Air Force!). And since it will be just my three little ones and myself, we decided to have a Thanksgiving brunch and then cheer on our beloved San Fransisco 49ers as they take on the Seattle Seahawks for the afternoon NFL game. We will have lots of game day snacks and goodies with nary a single turkey leg or pumpkin pie and I have to tell you that it is almost a liberating feeling to be bucking the system!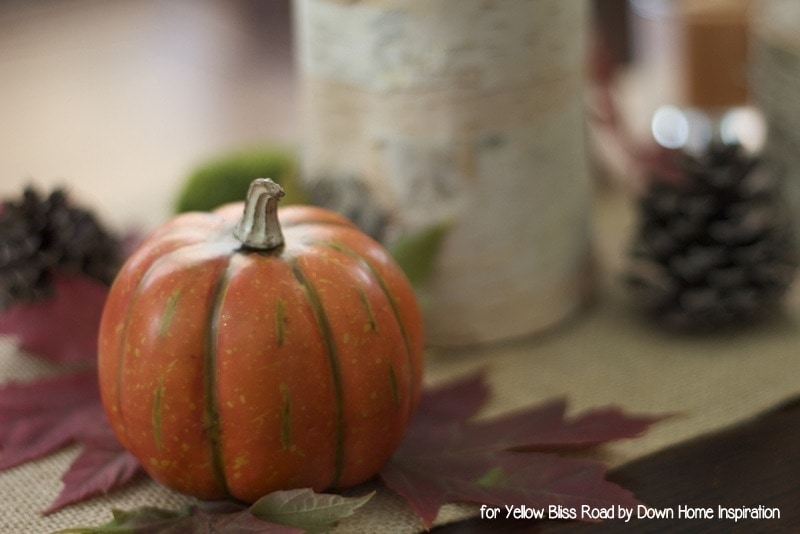 But I digress…
Since we are having a much simpler meal this year, I chose to scale back our normal large centerpieces and bring it back to nature a bit more as well. I found these super simple, yet oh so cute, birch logs at my local craft store and knew that they were perfect for the look that I was trying to achieve. After arranging them on a burlap runner I added some pinecones and leaves from our backyard all around them. I love the color and excitement that the leaves add! Next I grouped some fall colored votive candles on a couple of logs to add some ambient light to the meal. And of course it wouldn't feel like Thanksgiving without some small pumpkins added to the mix. It really completes the look for me.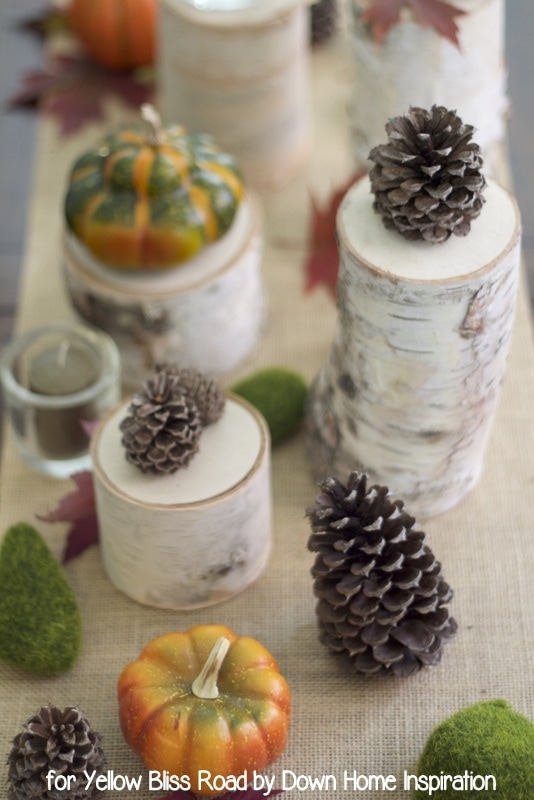 Totally simple, no fuss and natural equals my kind of centerpiece. The fact that it took me less than ten minutes to throw together is just icing on the cake. And although we may be skipping the traditional meal this year, it sure feels great to know that our table will feel festive for our "Thanksgiving dinner" (err, brunch and game day snacks).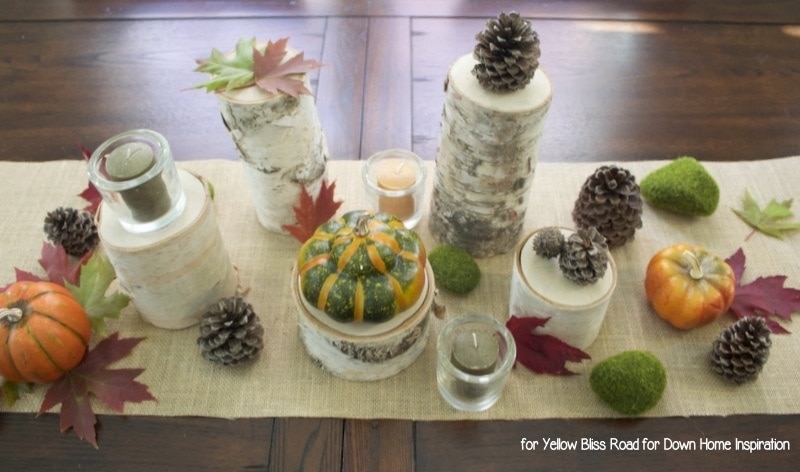 Do you have big plans for your holiday meal? Has anyone else skipped the traditional dinner?
Grab some more Thanksgiving inspiration HERE.