Have I mentioned I'm not a big fan of Valentine's decor (or Easter, or 4th of July…)? I can fit all the decorations I have for each of those holidays in one box. Probably a shoe box.
But my kids like it so I try to make the best of it and put a couple of things up to make them happy.
Turns out it kinda made me happy too!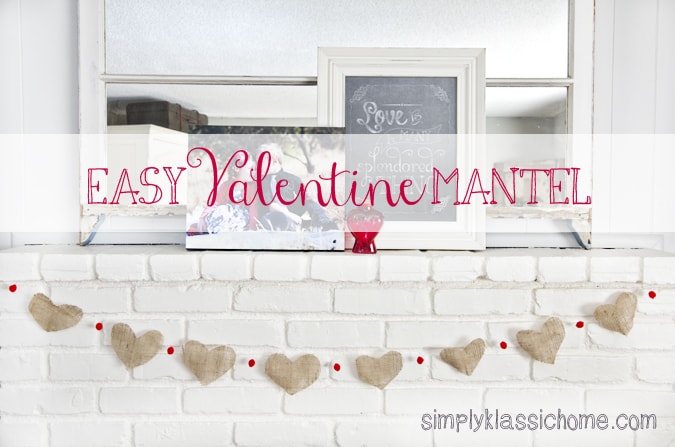 When it comes to decor, I like things pretty simple. And easy. Easy is good.
So after stringing up my burlap heart garland, I decided to take down the Christmas wreath (don't worry, I still have one on my front door) and add a couple of things to prettify the mantel. (Sidenote – I'm totally surprised that "prettify" is a word. I kind of liked thinking I made it up. "Sidenote," however, is not).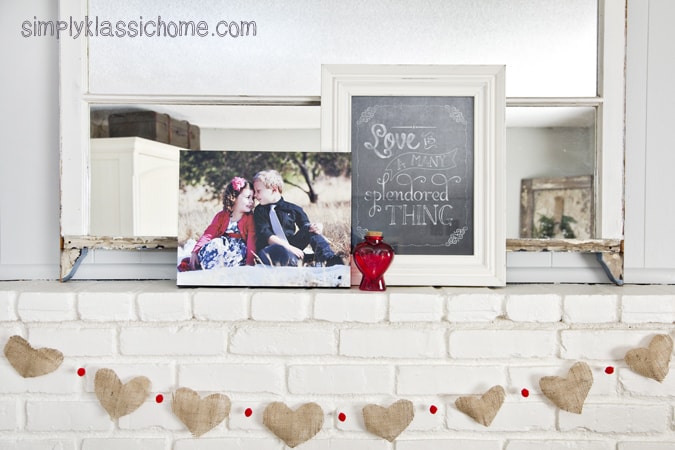 I enlarged the chalkboard printable (get it here) to 11″ x 14″, put it in a white frame, and set it next to the canvas.
I love this photo of my kids, taken by my friend
Lorrie Prothero
. She asked them to look at each other; instead they knocked foreheads, on purpose.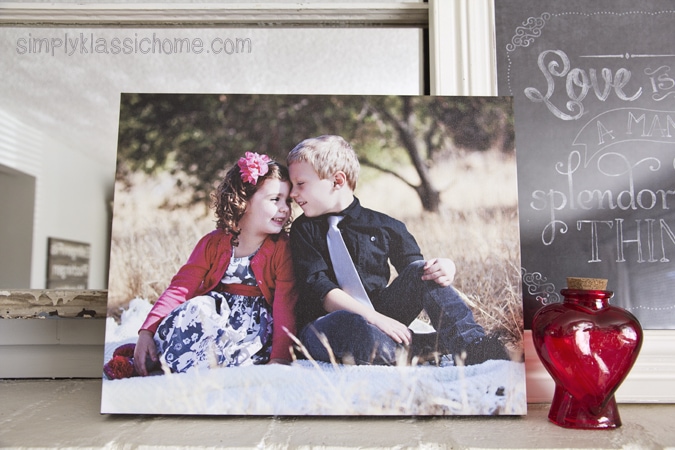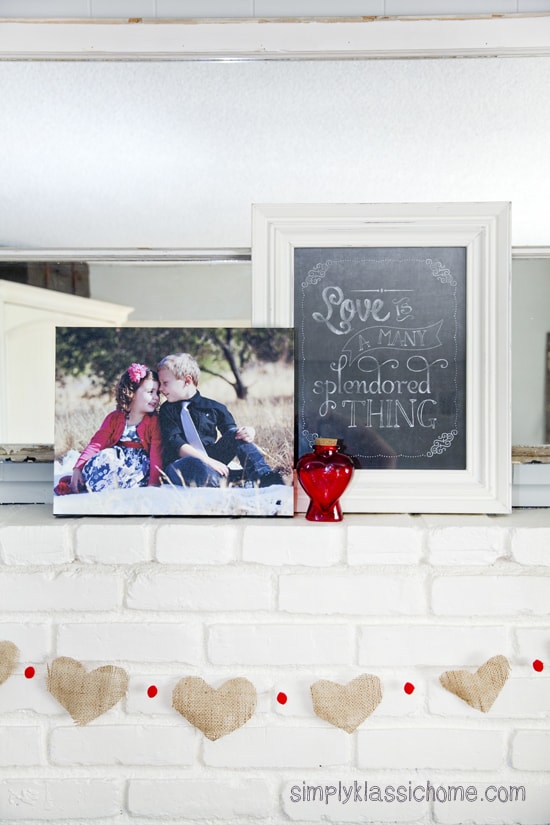 The whole mantel took me five minutes to pull together.
See, even if you're not one to decorate for Valentine's Day, with a few supplies you can pull together this simple mantel.
Take a photo of your kids, add a cute printable and a simple garland, and you're done. So easy and quick you'll be smacking yourself on the forehead wondering why you didn't think of it sooner! !
Check out my other Valentine's posts: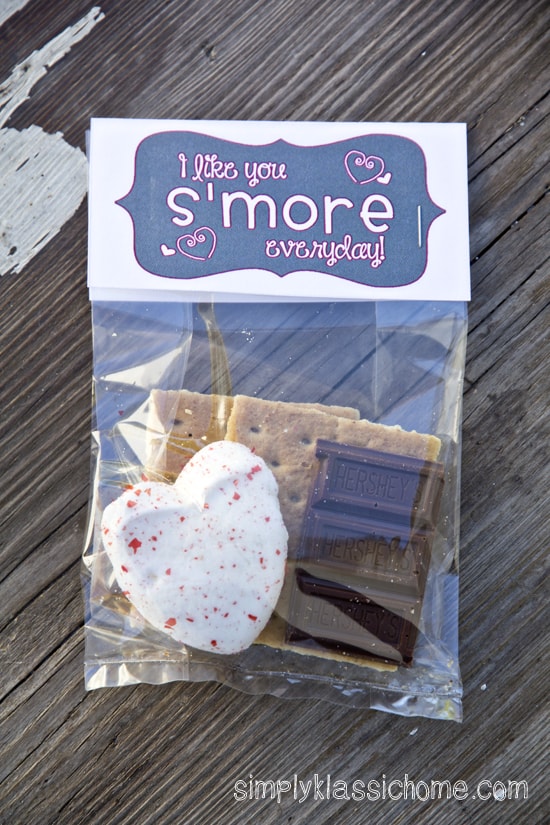 Valentine's S'Mores and Free Printable Treat Topper
Chocolate Covered Peeps Hearts and a Free Printable