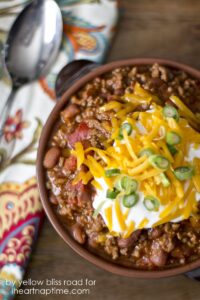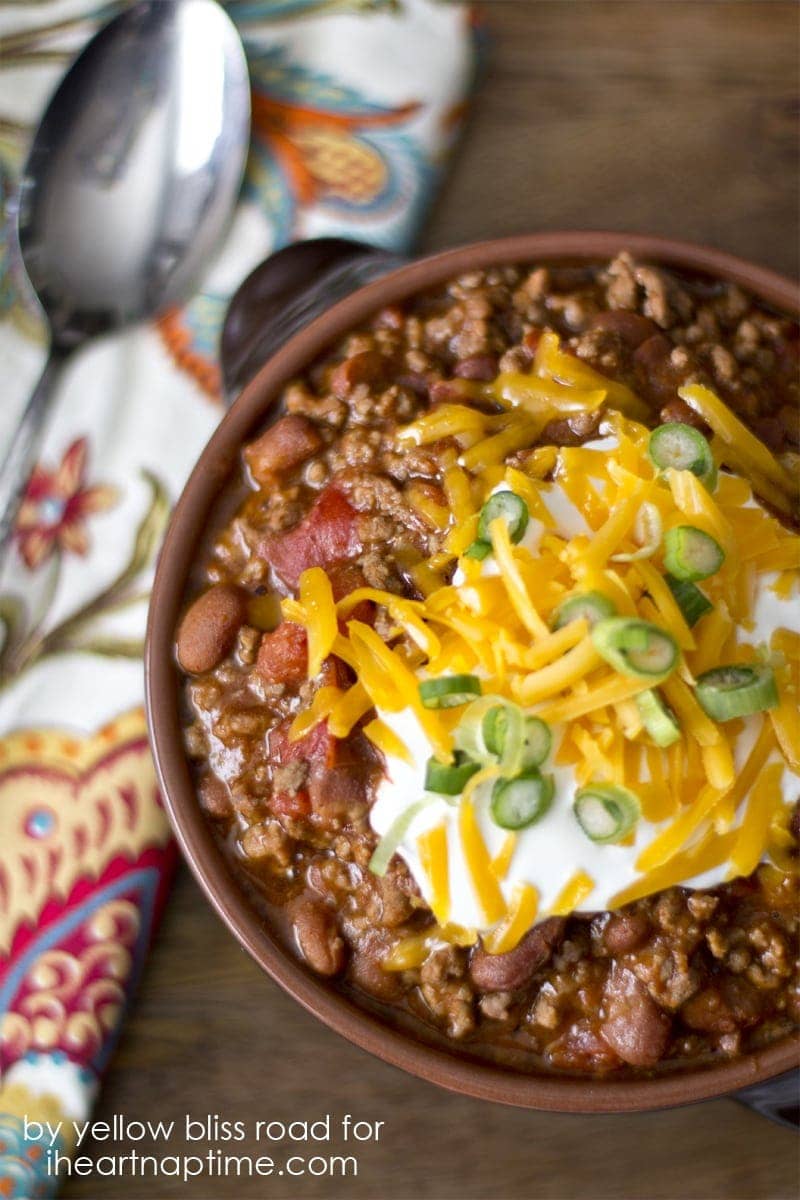 Easy Chili Recipe
Ingredients
1 pound of cooked and drained ground beef
1 can of chili beans (undrained)
1 can of chili ready diced tomatoes (I use Hunts Seasoned Diced Tomato Sauce for Chili).
Instructions
Mix the meat, beans and tomatoes together in large pot, bring it to a boil and then simmer for about 15-30 minutes. You could also combine in a crock pot and cook on low for 4-6 hours.
Divide into bowls, add your favorite toppings and enjoy!
Recipe by Yellow Bliss Road at https://www.yellowblissroad.com/easy-3-ingredient-chili-recipe/