I've got another recipe to share that has helped to make mornings easier around here.
This recipe has been updated and reposted HERE.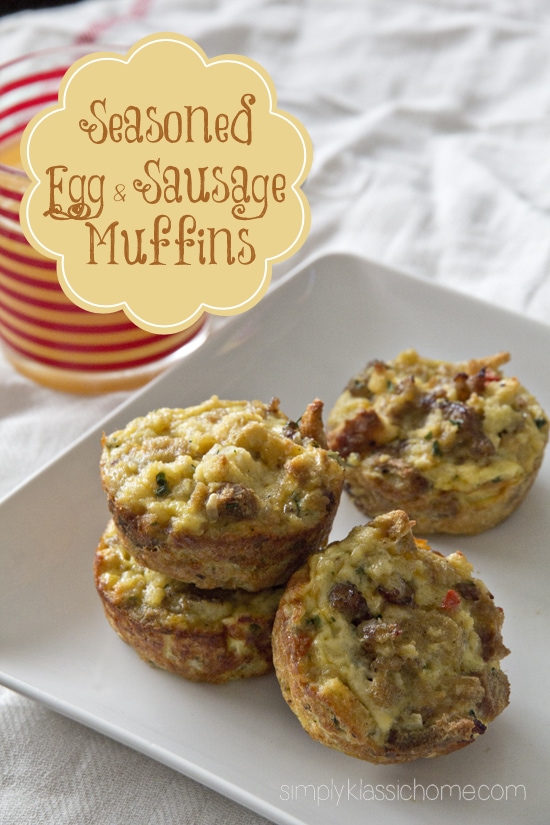 The recipe is one that our intern at work found and made for a volunteer's appreciation brunch. He told me what was in it and I'll admit, I didn't like the sound of it.
The ingredients are pretty basic: Eggs, Milk, Cheese, Sausage (or ham, or bacon), and stuffing mix. Yeah, that last one threw me too. But let me tell you, it was good. Like REALLY good.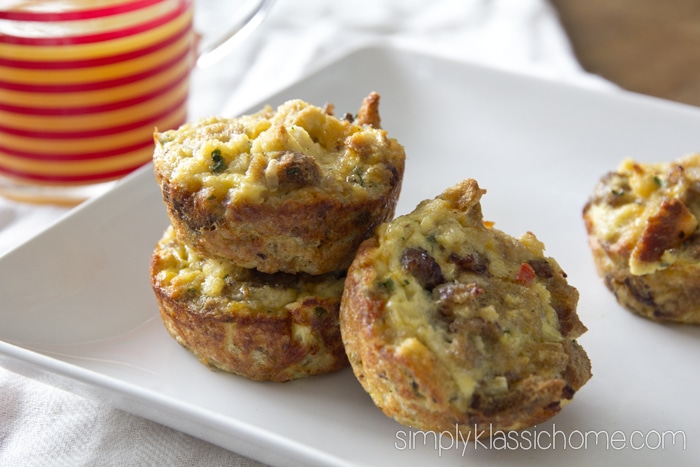 Originally, it's made as a casserole, but I thought it might be kind of fun (and time saving) to try out single serving sized "muffins."
Mornings are so hectic around here, and I almost never eat breakfast before leaving the house. If I do, it's usually gulping down a bowl of cereal and half a cup of coffee while I'm doing my makeup.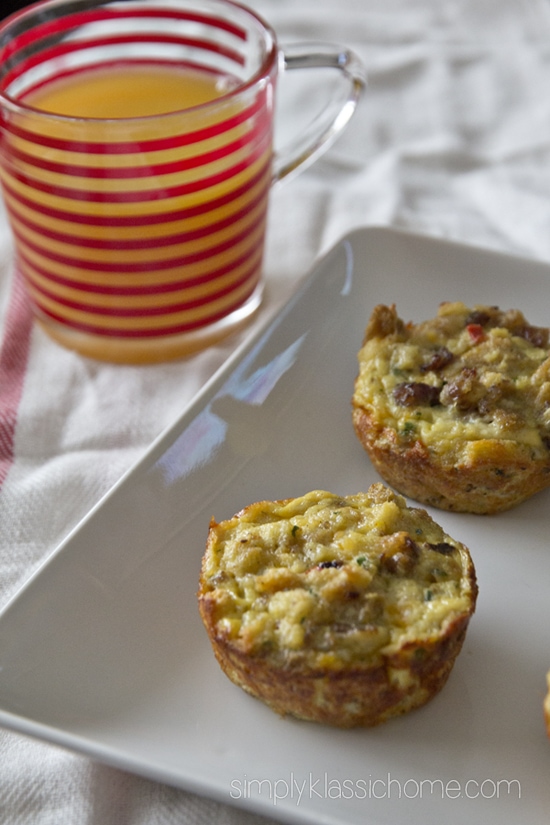 Now I just grab a couple "muffins" from the freezer and heat them up at work so I have a hot breakfast when I'm ready to eat it.
The recipe is really easy, and you know how I like easy! You just throw the ingredients together, pour the mixture into greased muffin pans, and bake.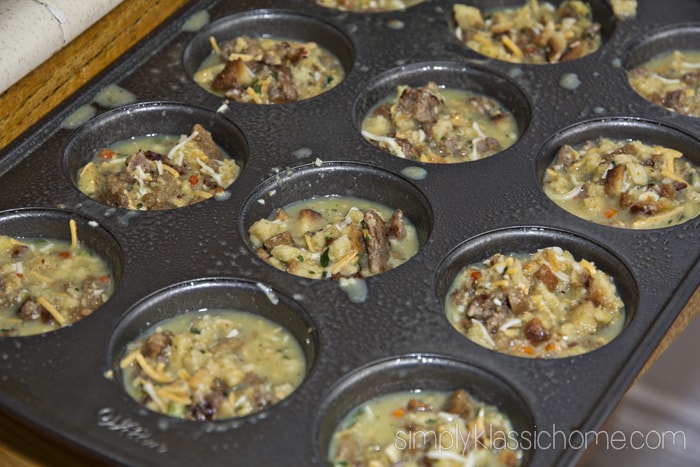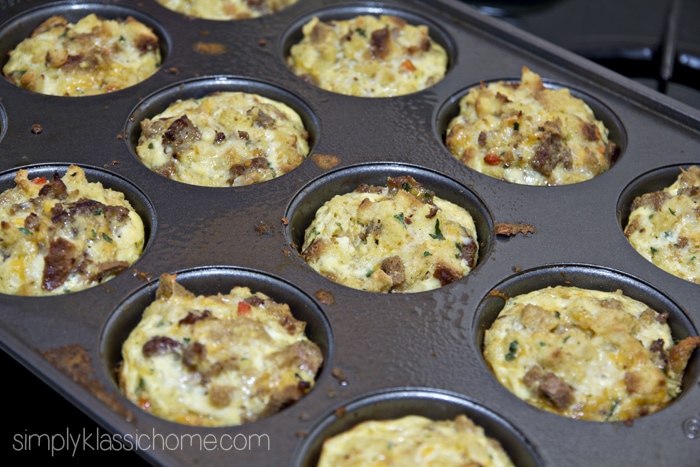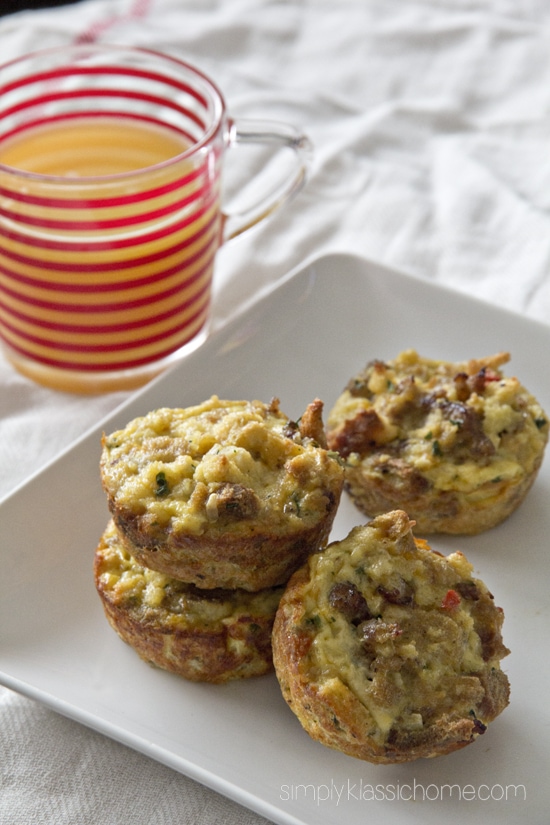 My son (who isn't a huge fan of eggs) chowed down two of them. The seasonings are perfect.
Try it out – I bet you'll like it too!
For breakfast on the go: Place muffins in a labeled freezer bag. Wrap in a paper towel and pop them in the microwave for about a minute. Perfect for a hot breakfast, and so much better than cereal!
This recipe has been updated and reposted HERE. 
Original recipe found
here
.