I'm getting excited for summer and starting to roll out some of my favorite summertime recipes!
Today I've got a super easy summer dessert recipe to share with you, using one of my favorite summertime flavors: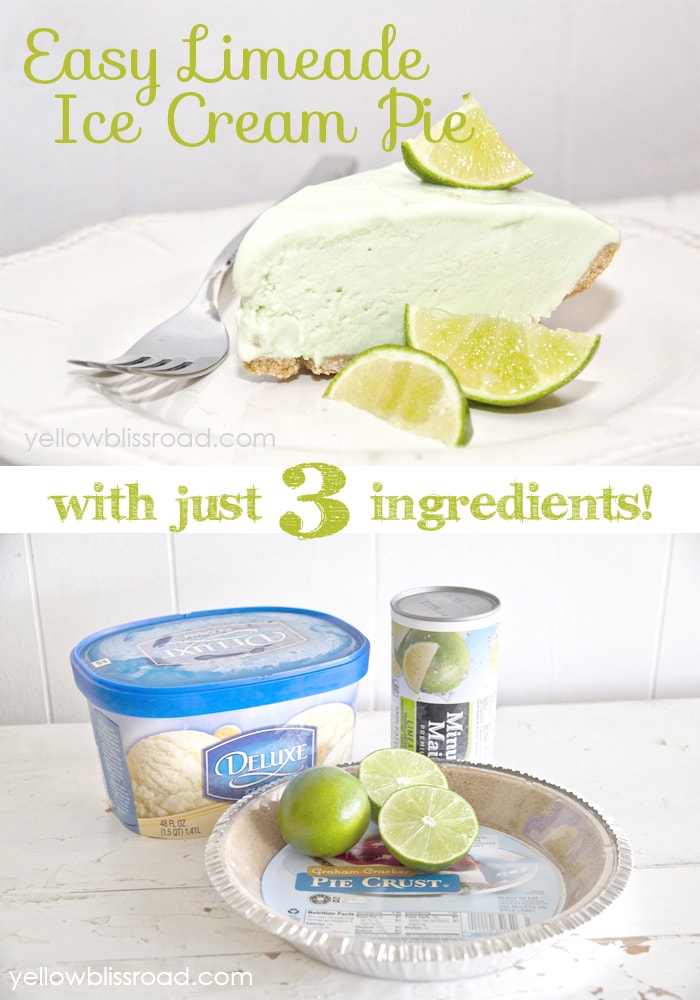 Super easy, because it's only got THREE INGREDIENTS! Summer, because it's light and refreshing, and dessert because, well, it's ice cream.
Anyway…
I first made it in my Foods Class in high school. Yup, so it's been a couple (ahem 19) years.
First mix some slightly melted ice cream with a can of limeade concentrate.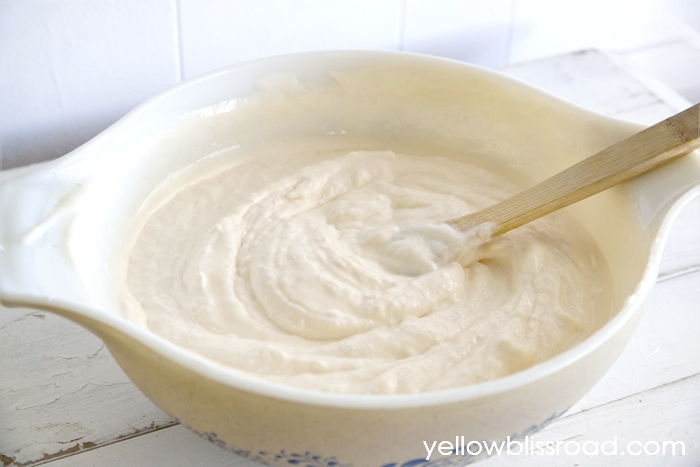 At this point it will have a refreshing, slightly tart flavor. If you want to kick it up a notch, you could add some lime juice/zest. I added juice from one whole lime because we like it tart! I also added several drops of green food coloring. Again, that's optional.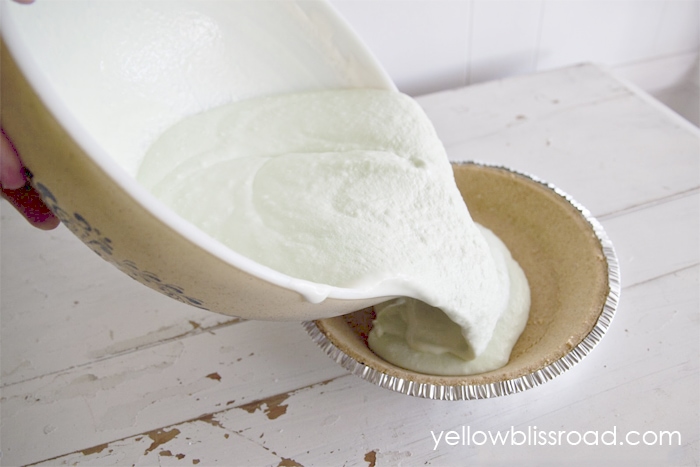 Pour the mixture into your pie shell and freeze for at least five hours.
Here's the part I always forget – the graham cracker pie crust comes in two different sizes. Get the larger one!!
Regardless of which one you use you may have some ice cream leftover that you can just pour back into the ice cream container or into individual cups and enjoy later.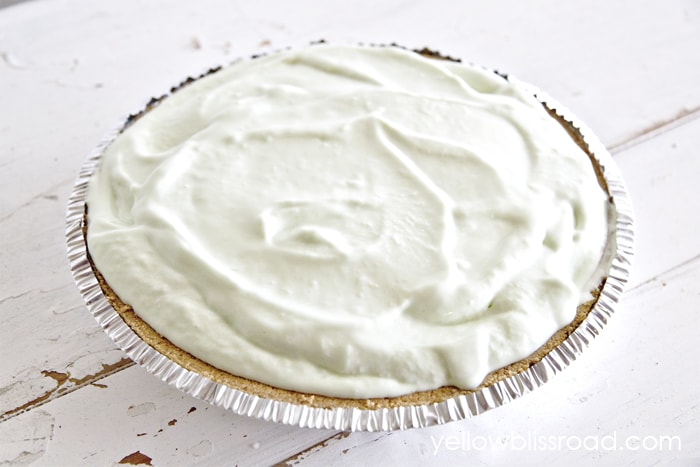 That's it!
I'm brainstorming other flavors for this super easy recipe. What would you use?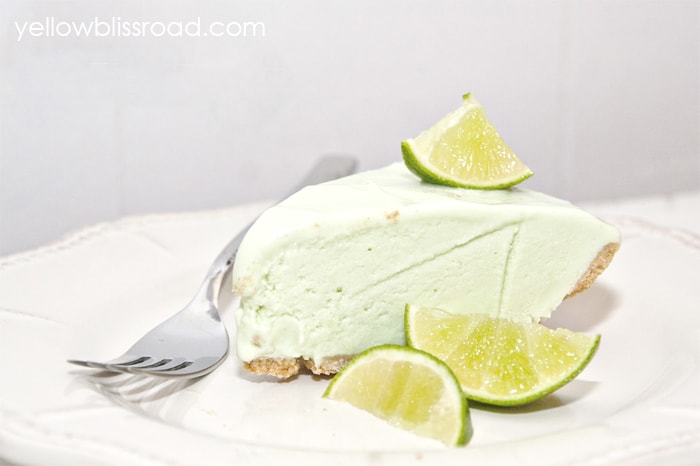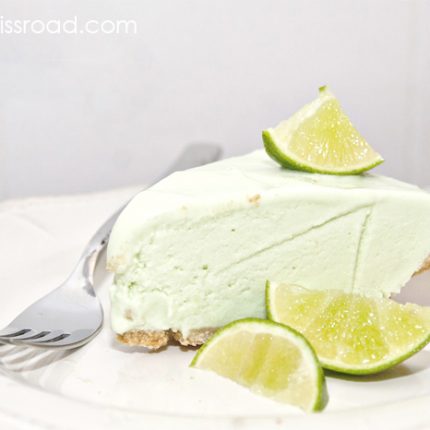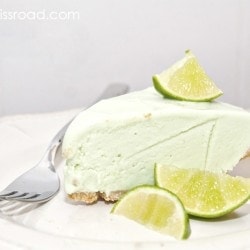 Easy Limeade Ice Cream Pie (just 3 ingredients!)
Ingredients
1-1.5 quart vanilla ice cream slightly melted
1-15 oz. can frozen limeade concentrate
1 10 inch graham cracker pie crust
Limes optional
Green Food Coloring optional
Instructions
Mix up your ice cream and limeade concentrate. For more of an intense lime flavor, add the juice and zest from one lime if desired. Also optional, add green food coloring to intensify the green color.

Pour the mixture into the graham cracker pie crust.

Freeze for at least 2 hours, or until completely frozen.

Set on the counter for 10 minutes before slicing.