Elephant Themed Baby Shower
I was so thrilled when I was asked to create a baby shower printable set for the amazing Printable Pack that's available today! Take a moment to ckeck it out – it's chock full of 16 different baby shower themes and baby shower ideas. It's available at a super special price for this week only!!
A little background: Originally I started out with a plan to create an adoption themed baby shower. As an adoptive parent and strong adoption education advocate, I am constantly looking for ways to create an open dialog around adoption and I just knew that this would be a great opportunity. There is definitely a need for more adoption shower ideas. But it quickly became very personal to me, and I realized that adoptive parents should be able to have the same kind of baby shower as any other parent. So I opted to create a baby shower that is ALL-inclusive – traditional families, non-traditional families and adoptive families can all use this baby shower idea pack. It's gender neutral, and I tried to be sensitive so ALL families/parents-to-be will feel included. Traditional baby showers never seemed to quite fit the mold of my family. I wish that I had thought to create this when it was my time. My hope is that you will be able to use this set to create a fantastic shower, no matter who you are!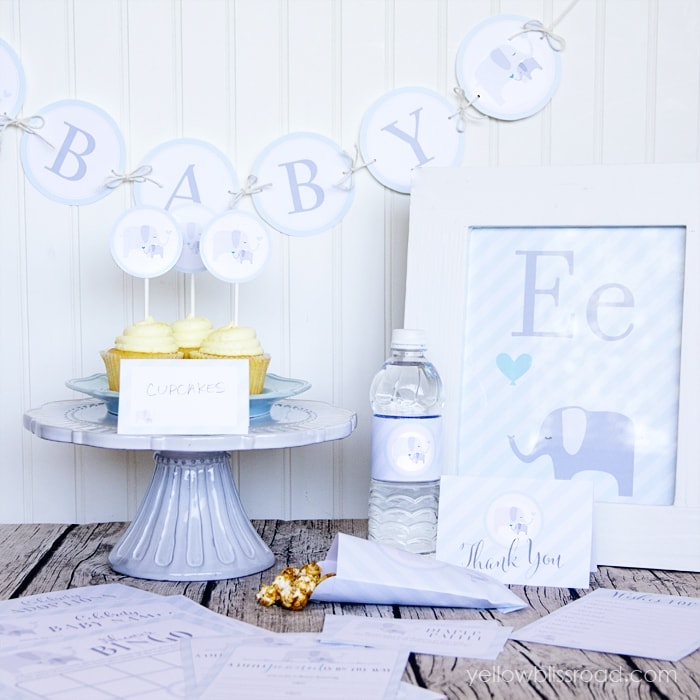 I had the worst time with these photos – every time I tried to set them up it ended up being a really cloudy day! So it's hard to tell the colors, but they are lovely blue/aqua/gray shades – perfect for a baby boy or for when you don't know the gender of your child.
Here is a complete list of what is included: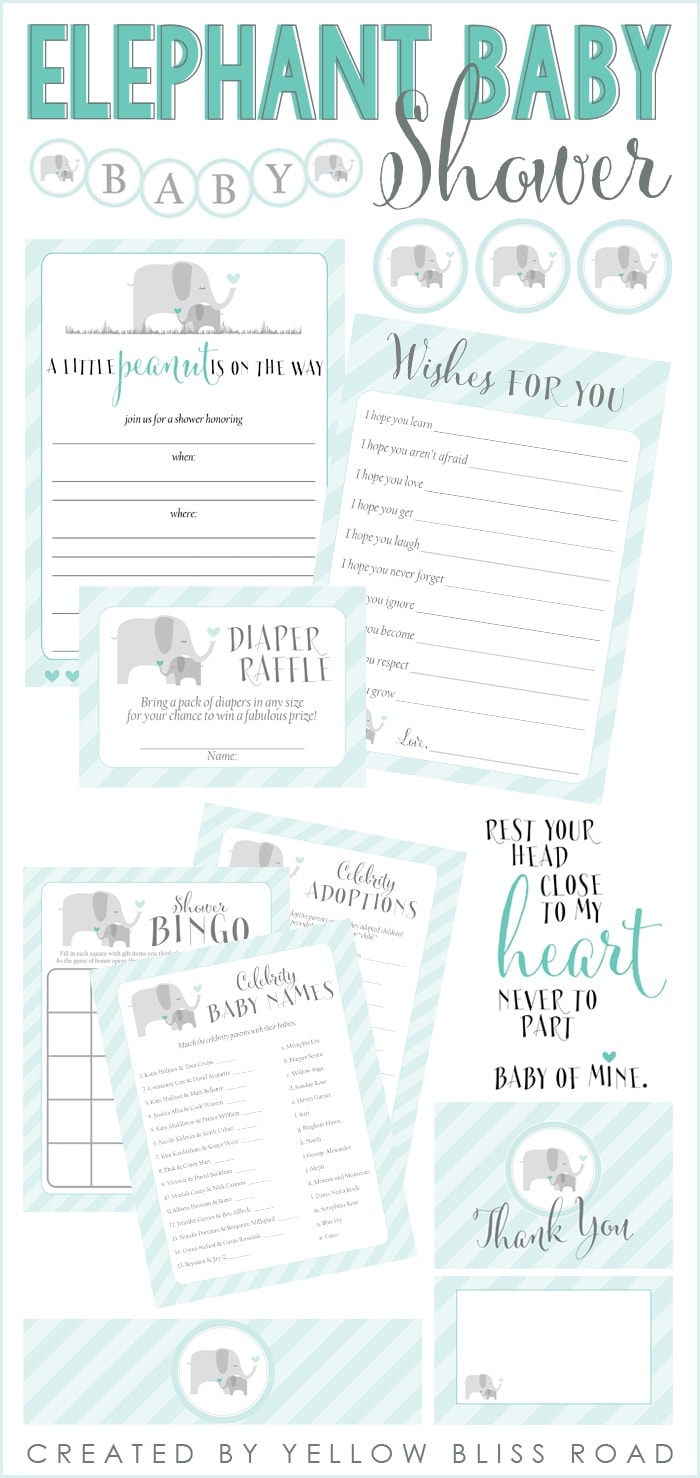 Invitation
Easy fill-in-the-blank baby shower invitation.
*TIP: Find a friend who is (or knows someone who is) a calligrapher and have them hand letter your invitations for an extra special personal touch.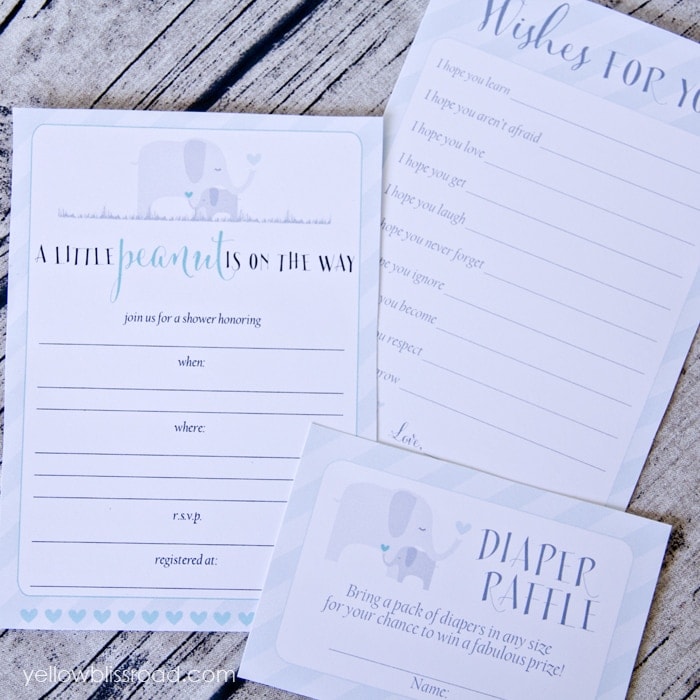 "Wishes for You" Cards
Have you guests fill in the blanks with their special wishes for the child.
*TIP: Include these cards with the invitations to save time. Be sure to include instructions for guests to being them along to the shower or mail them to the host if they are unable to attend.
Diaper Raffle Card (to be included in the invitation)
The diaper raffle is a perfect way for guests to help the parents to be stock up for the many diaper changes ahead!
*TIP: For adoption showers, be sure to ask the parents what size(s) they are in need of.
**TIP: Don't forget to pick up an extra prize! Gift cards work great!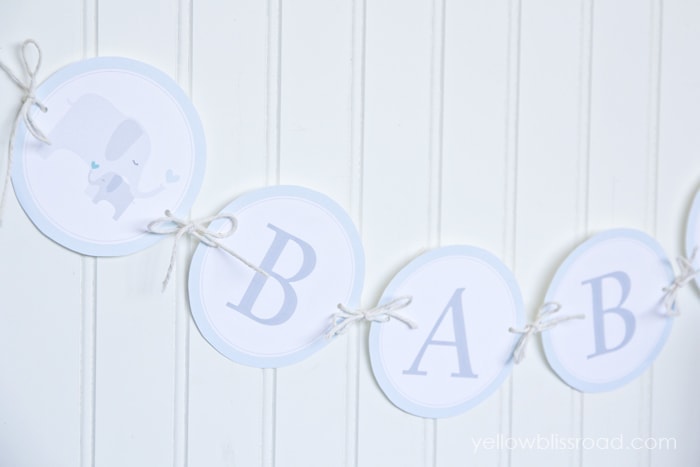 Custom Banner
In keeping with the all-inclusive theme, I decided not to create a single statement banner, but rather to give you the option of creating your own. Print out the letters you need, cut them out and tie them together with twine or string together with ribbon.
Cupcake Toppers/Gift Tags
These tags are 2 1/2″ and can be used as adorable cupcake toppers by attaching them to lollipop or popsicle sticks. To use as gift tags, tie them to your package – perfect for party favors or prizes.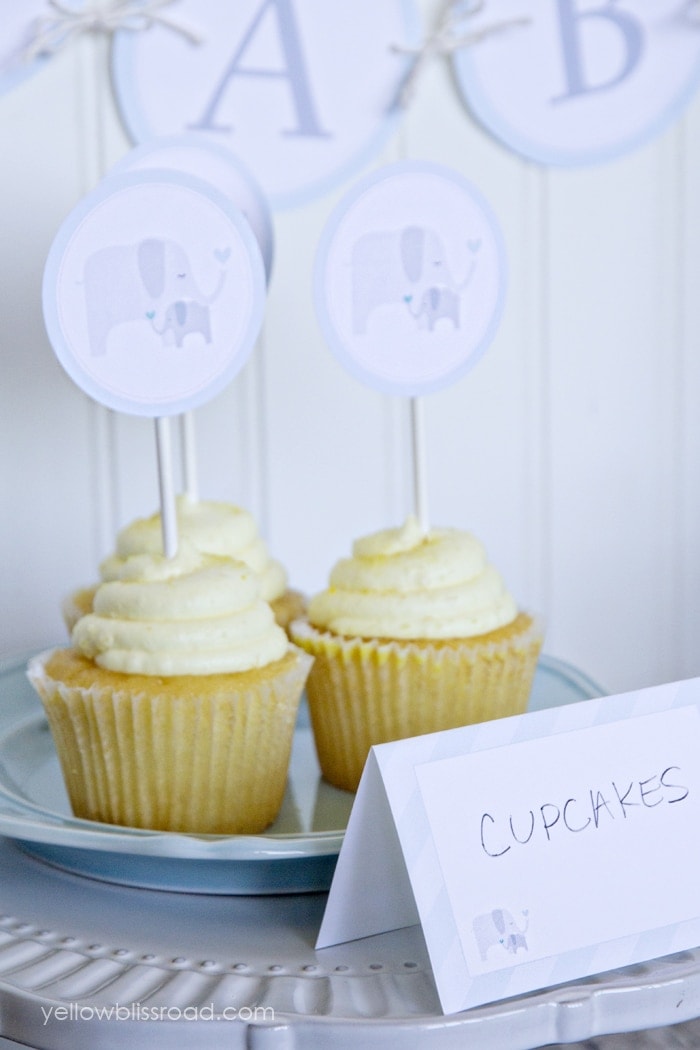 Water Bottle Labels and Table Signs
Food tents can be used to label each food item on the table (great for guests with allergies) or for labeling activities or party favors. Water bottle labels easily wrap around each bottle for a custom look. There is even a table sign for gifts.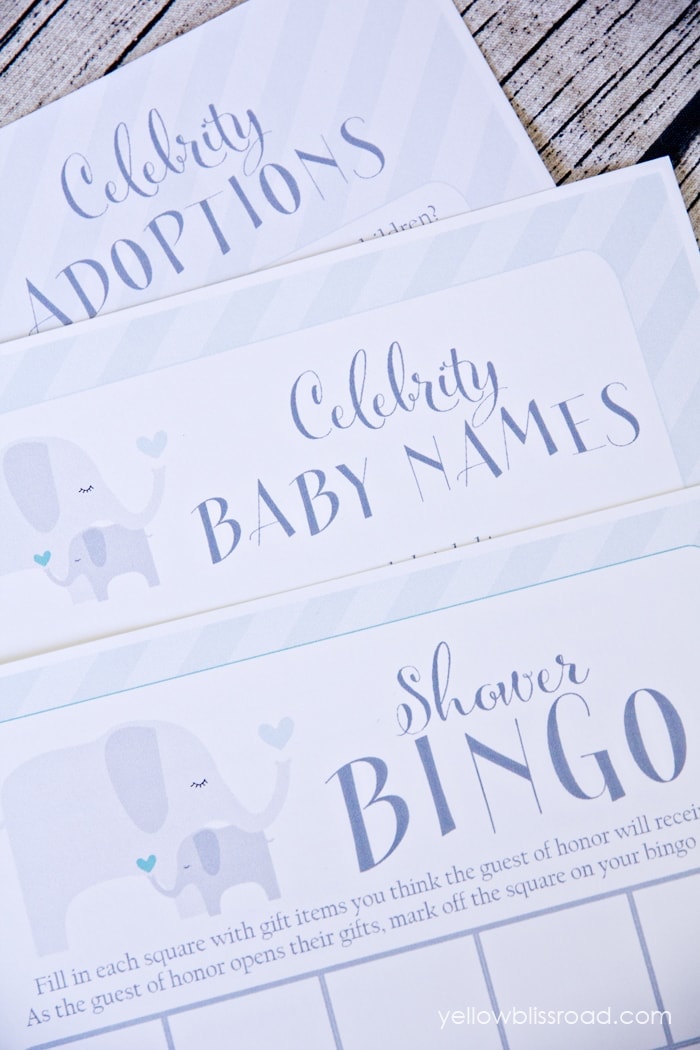 Games
I have included three fun games. I personally am not a fan of baby shower games but thought that these are simple enough that even the worst cynic (me!) would be able to enjoy them! Baby Shower BINGO is pretty traditional, Celebrity Baby Names tests your knowledge of unusual baby names and Celebrity Adoptions is a game that we actually played at my own adoption shower. I bet you'll be surprised by some of them!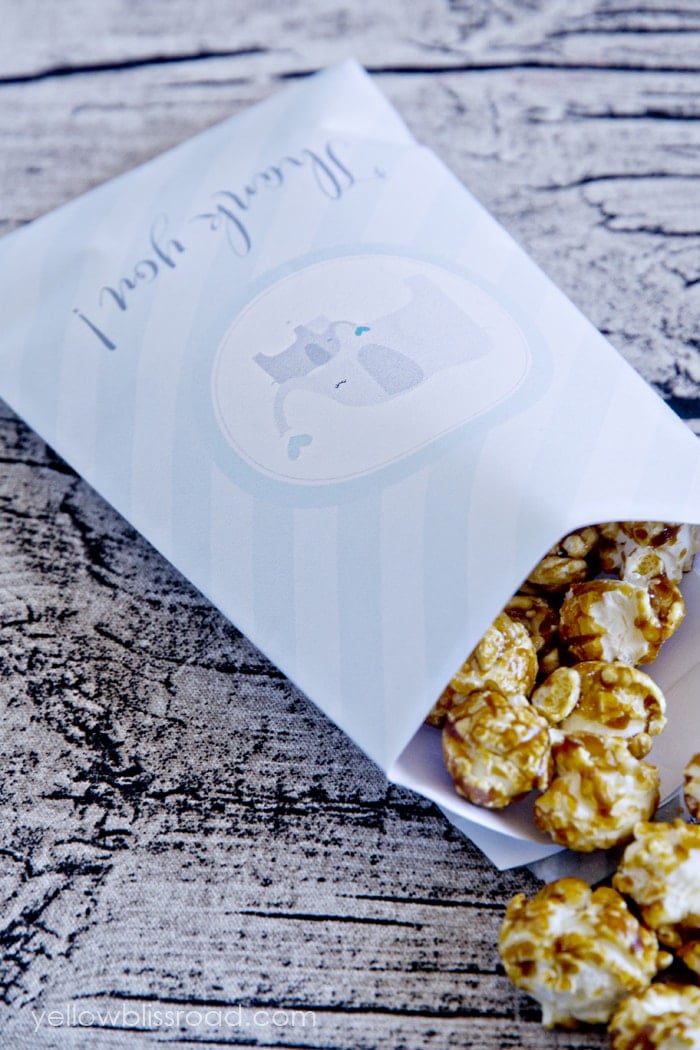 Thank You Cards and Favors
Thank you cards are perfect for the guest of honor to thank each guest for their gifts. The party favor envelopes (above) are great for passing out a small treat to each guest as a thank you for their attendance. Easy to assemble, and complete instructions are included in the pack.
Printable Art
I have also created three different printable pieces of art that you can frame and use on the tables. Parents-to-be can also take these home to use in the baby's room after the party!
I am so in love with this printable pack – so much so that I am thinking I want to create even more party packs! Would you like that? Stay tuned – there maybe something fun coming soon!
Don't forget to head over to see everything that's available in the baby shower printable pack, and to snag your own at the special price!
I've also got tons of free holiday and birthday printables!!