I used to always say that spring was my favorite season. The weather starting to get warmer, the occasional rain storm, flowers blooming…yes, spring was my favorite season. But fall, oh fall, with the warmth of the colors, the rich scents, my favorite Starbucks Pumpkin Spice latte and my favorite Uggs.
I pulled my Uggs out of my closet the other day and put them on as the weather had started to turn just a tad cool for Southern California. As soon as I put them on, I may or may not have done a little happy dance. I'm just sayin'…
I love pulling my little pumpkins and leaves out of storage and giving them a home for a couple of months on my mantel. I decided to move my burlap garland and add it to the display.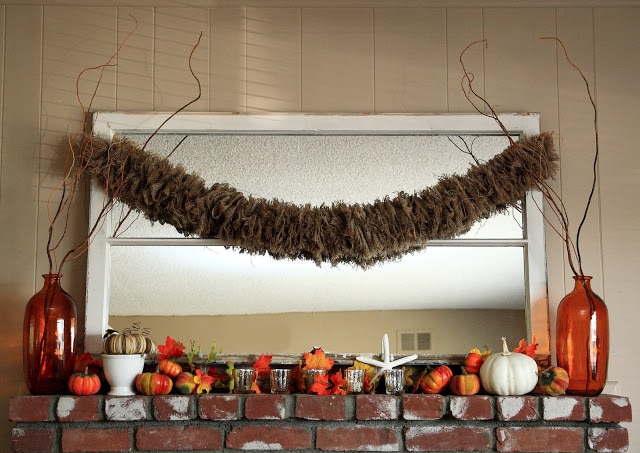 I don't do a whole lot of fall decorating but just a few changes can make a huge difference!
This fall is getting busy. Both of my kids have birthdays within three weeks of each other, and we seem to have something planned every weekend of the next few months.
We'll have our annual trip to the Irvine Park pumpkin patch and I'm planning a trip to apple country for a little good old fashioned apple picking. I can't wait!!
What's your favorite thing about fall?