Favorite Free Chalkboard Font Combos
Y'all know I love fonts; we've talked about this many times before. I happen to love chalkboards too, so I thought maybe a chalkboard fonts combo post was in order!
The great things about chalkboards, is that, unlike in design, you can use a bunch of different fonts and it will still look beautiful. Just keep in mind that you still want contrasting fonts next to each other. For example, cursive and block fonts will look great together, or thick and thin, outlined and filled.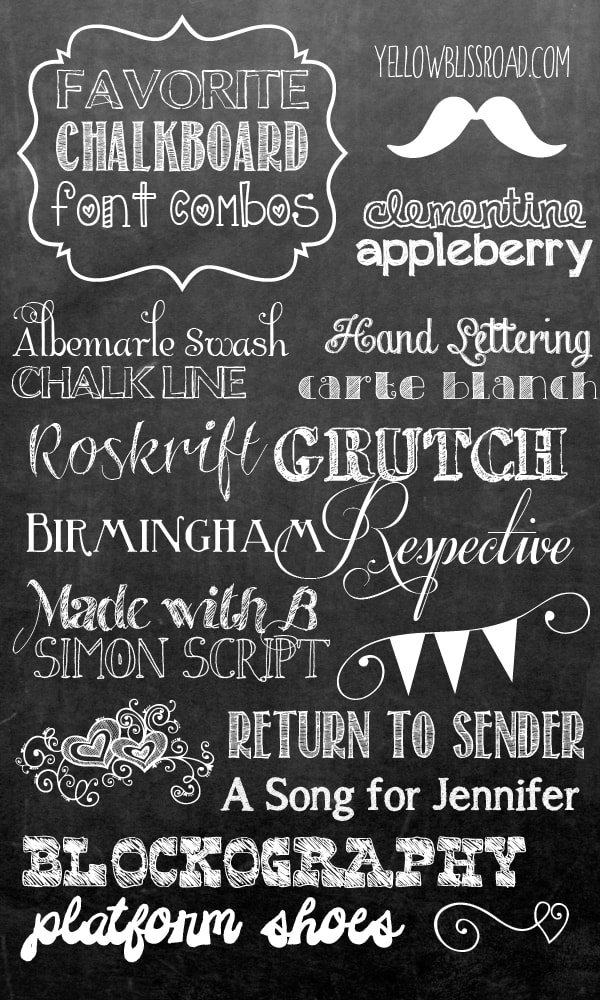 Fonts
Dingbats (graphics)
Other Top Font Combos Posts: