Five Minute Drop Cloth Table Runner
Hello there! I'm Ashley from Cherished Bliss, and I'm back again this month to not only share a new decor project with you, but to make a little confession. I have the hardest time decorating for Holidays! Yes, I am a blogger who doesn't go crazy with flag projects for July 4th, or whip out heart inspired mantel's for Valentine's day (totally nothing wrong with that). Weird right? Not really. Those of you who are bloggers probably completely get me. We are always trying to get done with the "seasonal" thing early so that people who are looking for inspiration find it in time to create their own! It's part of the job. But I struggle to get my house decorated for each of these little holidays that come by! So if you are like me, you will love this 5 Minute Drop Cloth Table Runner!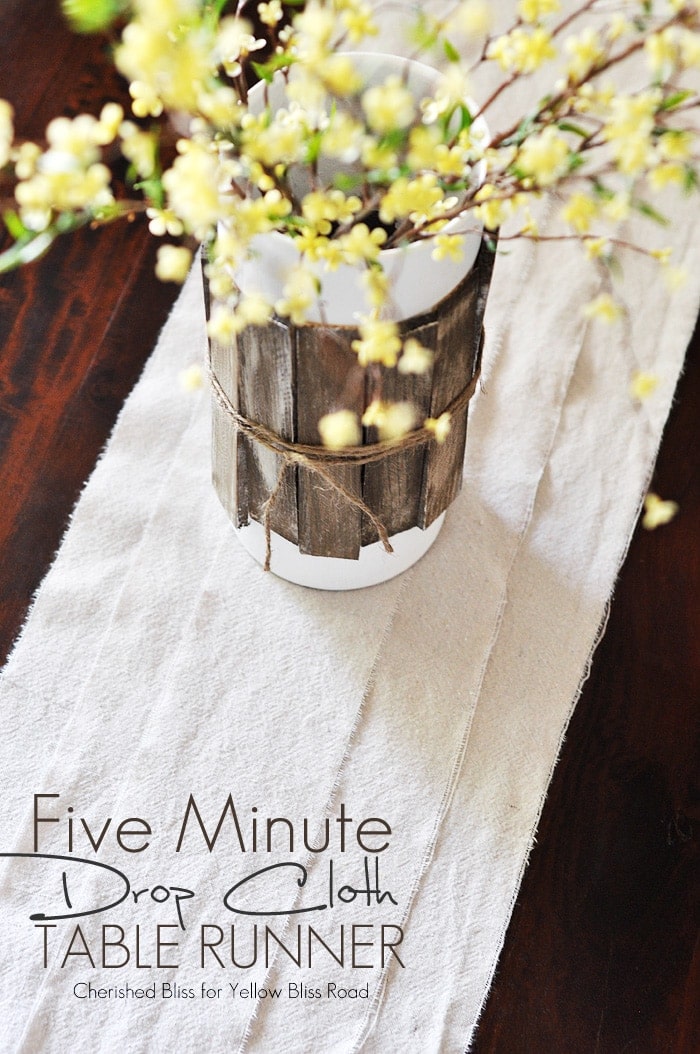 You might notice I still have yellow flowers in my wood shim vase (find that tutorial here). I had every intention of focusing this project on "decorating for fall". But I just couldn't bring myself to it yet. Summer's are short in Wisconsin, and while Fall is my aboslute favorite season, I just can't say goodbye to all the bright colors yet! GOOD NEWS though! This table runner is so neutral it will take you right into whatever season you are headed for. Add some pumpkins and fall leaves and BAM you have a Fall Table! Add some evergreens and pinecones, BAM you are set for Christmas. This is how I decorate for the holidays. I HAVE to have things that can carry me from season to season with minimal changes. With 3 kids, I'm lucky if I don't forget to drink my coffee! Can you relate?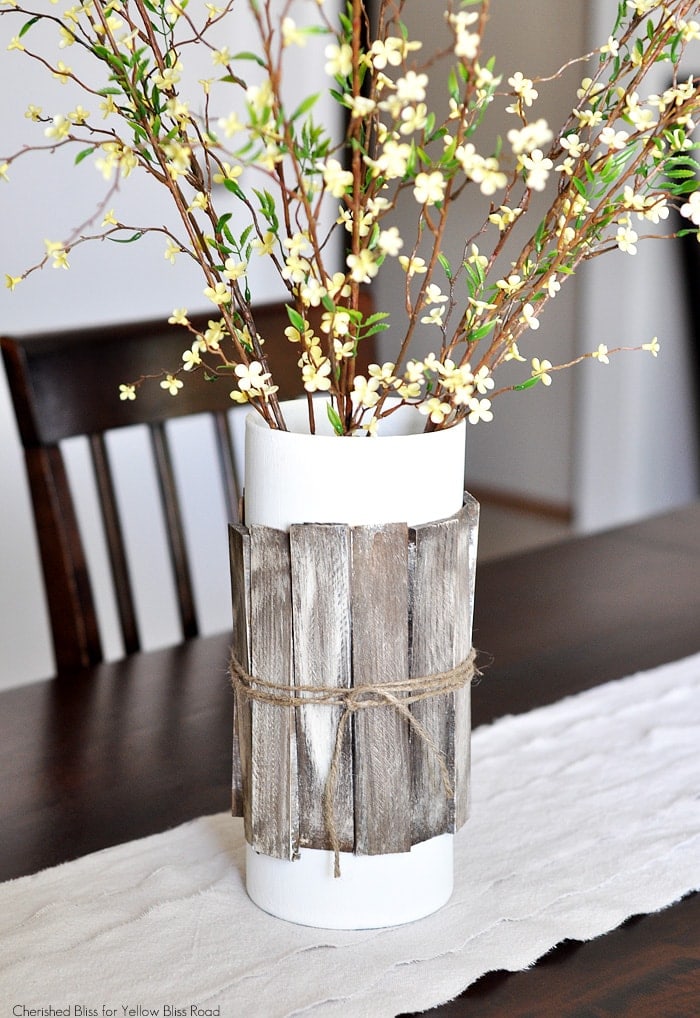 Now let's get to the fun part! Making the Drop Cloth Table Runner.
What do you need? 
– Drop Cloth (size appropriate for your table)
– Scissors
That's it!
How do you do it? 
First you will need to wash and dry your drop cloth
Once done drying remove one of the finished edges to allow for the frayed edges. To do this, take your scissors and snip a little slit right next to the finished edge, then you just tear it down the length of the drop cloth (it tears straight, I promise!). Now from there measure 12″ and tear. Measure 8″ and tear. Measure 4″ and tear. Bing Bang Boom. You are done!!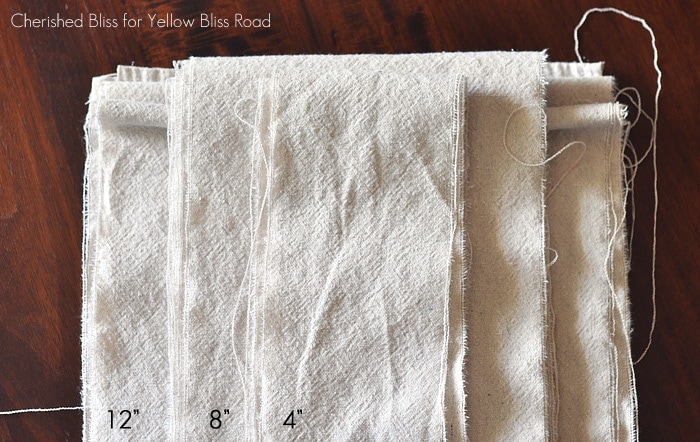 Now you just layer them with the 12″ on the bottom, centering as you go. If you want you could sew a line down the center to keep all the layers together, but I just left mine as is so I can change it up if feel the urge! : )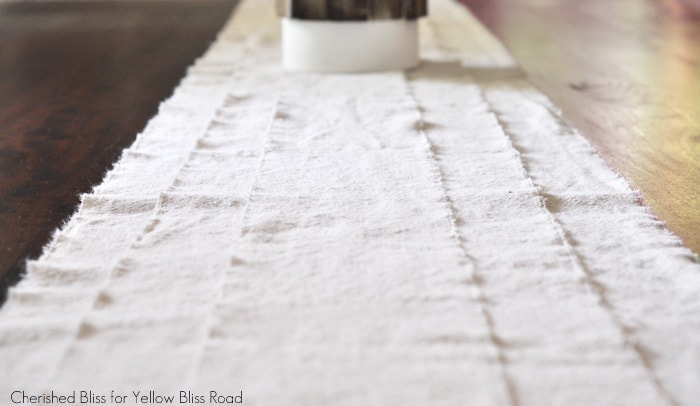 Now just add your centerpiece, decor, and if you are really fancy you can go ahead and set the table! : )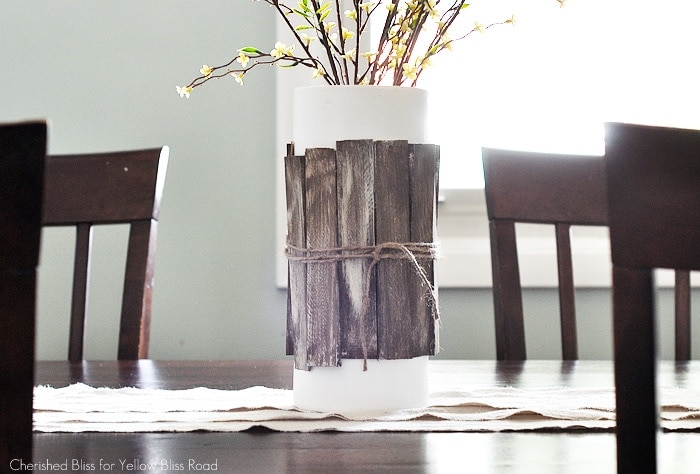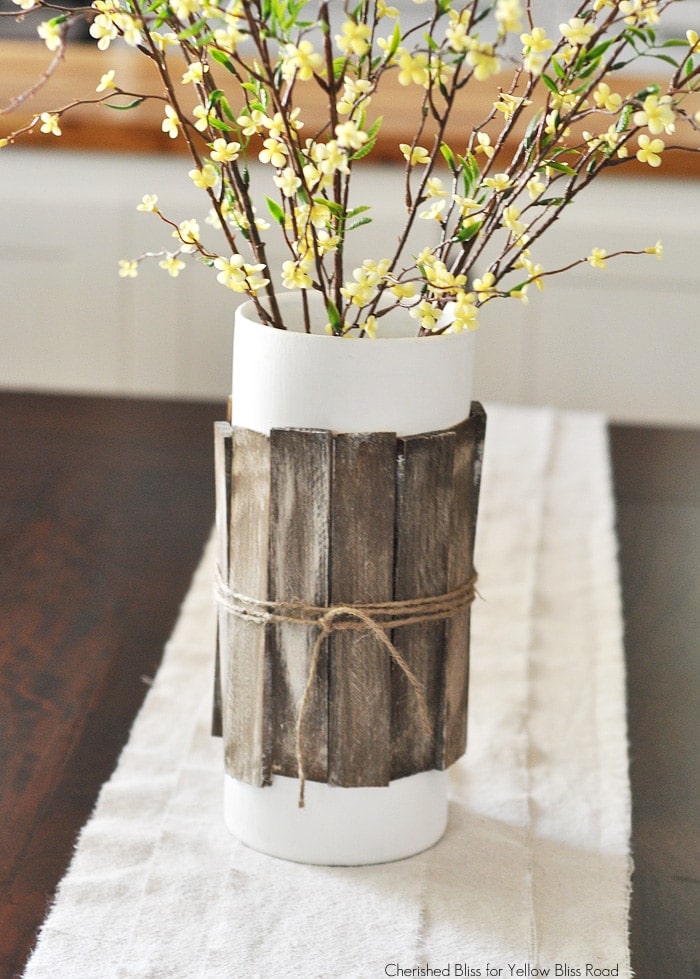 Do you find yourself changing out your decor every season, or are you like me and try to make things transition without a whole lot of change?
To see what other things I've whipped up, you can check out my project gallery, and feel free to stop by and say hi on faceboo or instagram! Then come pin and be inspired with me on Pinterest!
Have a Beautiful Day! 
For more quick and easy projects, be sure to check these out: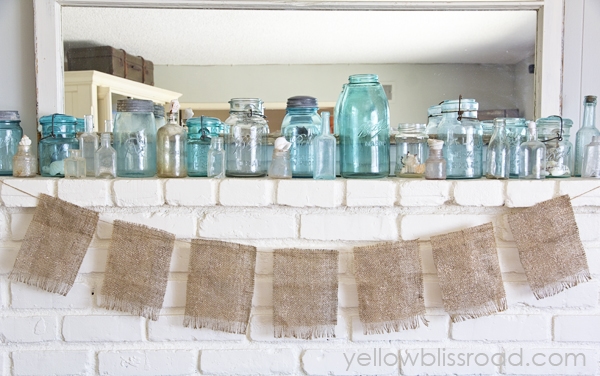 Glittery Fringed Burlap Banner