Thanks to Seapak Shrimp & Seafood Co. for sponsoring today's post and giveaway. All opinions are 100% mine.
Planning a week's worth of meals can be a daunting task, especially when you are busy chauffeuring kids to soccer and dance and football and music and oh the list goes on and on. Luckily it doesn't have to be that hard to get a great meal on the table in just 20 minutes. Now these aren't your Sunday dinner meat and potatoes kind of meals, but they are quick, they are easy, and they are filling. And let's not forget delicious!
Be sure to read through to the end and enter to win an awesome giveaway!!
1. Salmon Burgers with Corn Tomato Salsa and Cabbage Slaw (recipe at the end of this post)
Easy Seapak Frozen Salmon Patties are delicious nestled between the fresh ingredients in the chunky Corn & Tomato Salsa and the Creamy Cabbage Slaw.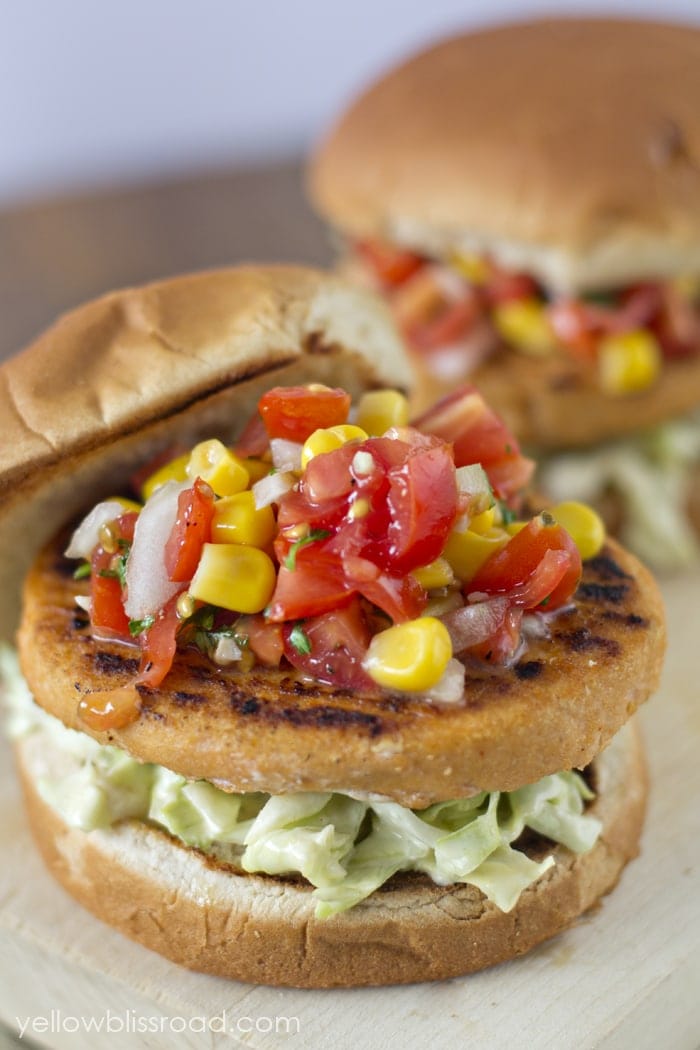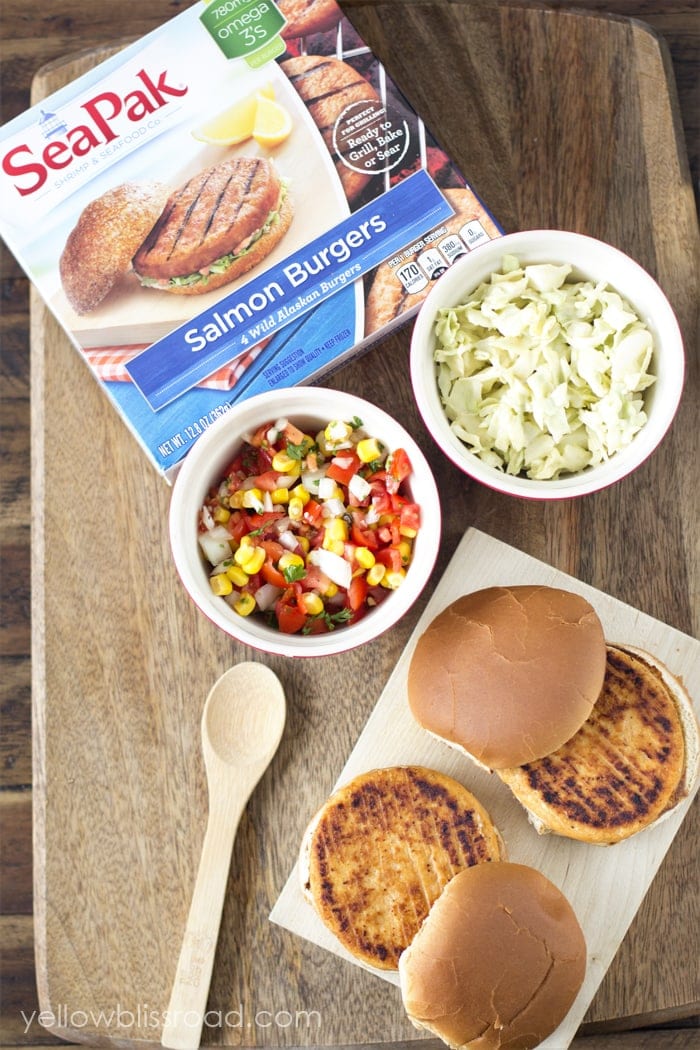 2. Popcorn Shrimp Caesar Salad
Popcorn Shrimp was always a favorite of mine when I was young. I still love it, only now my tastes are a little more refined and I prefer my shrimp with a fresh veggie salad rather than ketchup.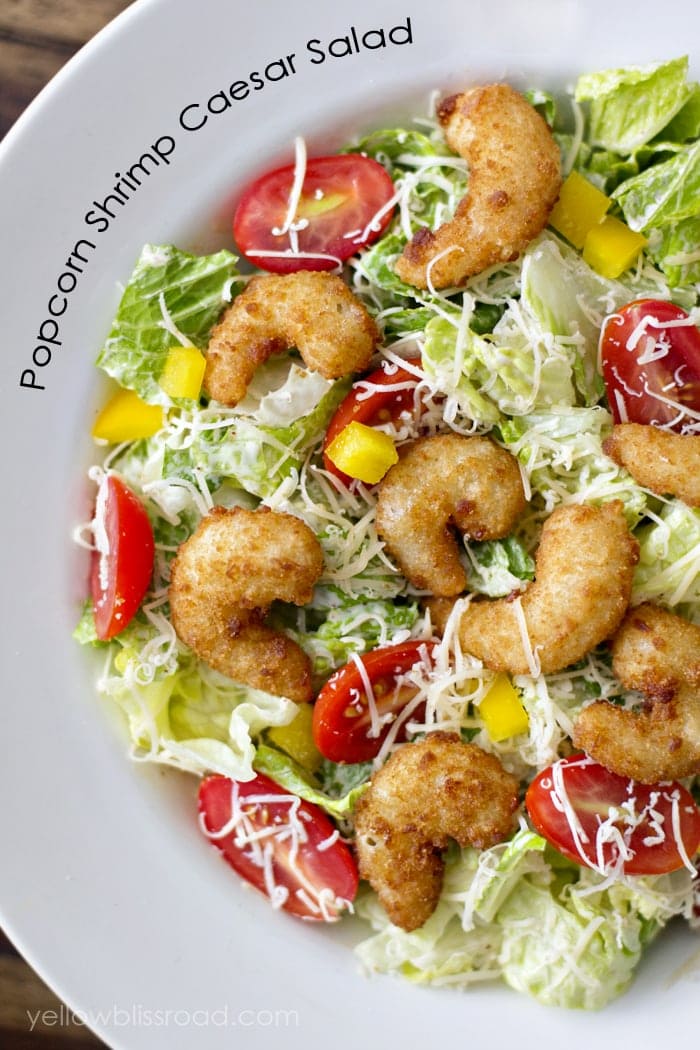 Corn tortillas are baked in the oven making them so much healthier than frying. Add the toppings of your choice and you're good to go!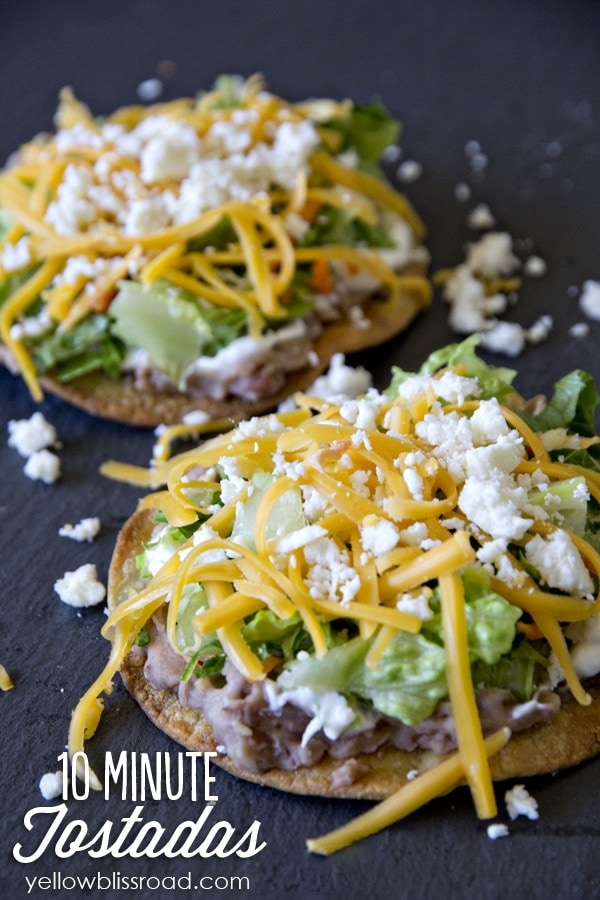 Anything that cooks quickly and in just one pan is welcome at our house! This dish has the flavors of a Caprese salad served with pasta as a hearty meal.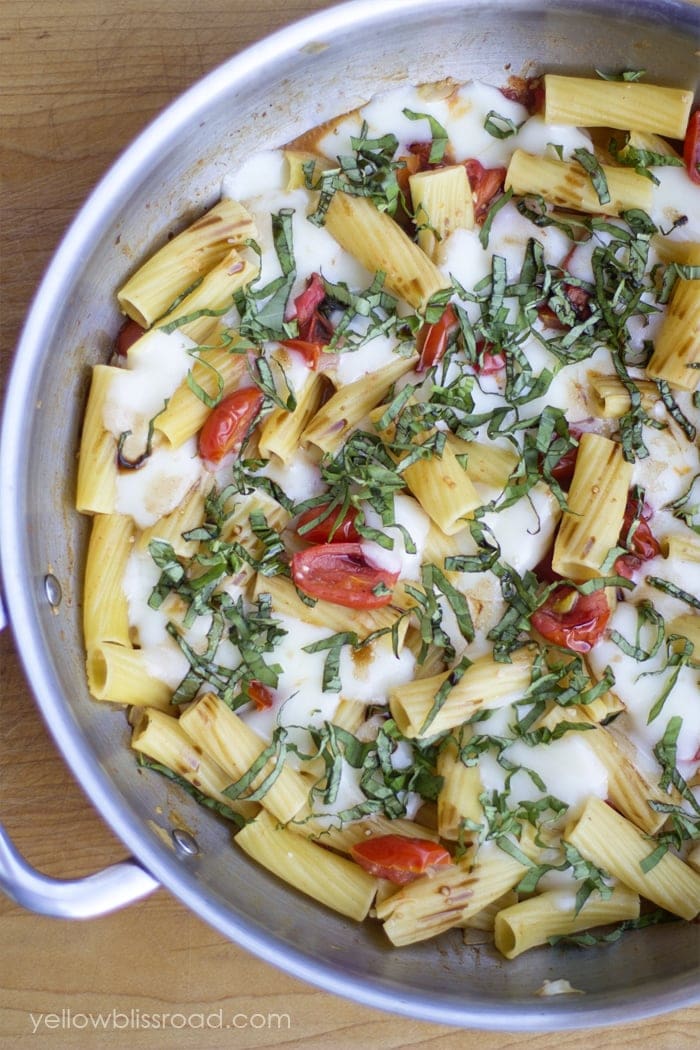 French Bread Pizza is a favorite for us. The recipe calls for meat in the sauce which you can easily just omit if you prefer.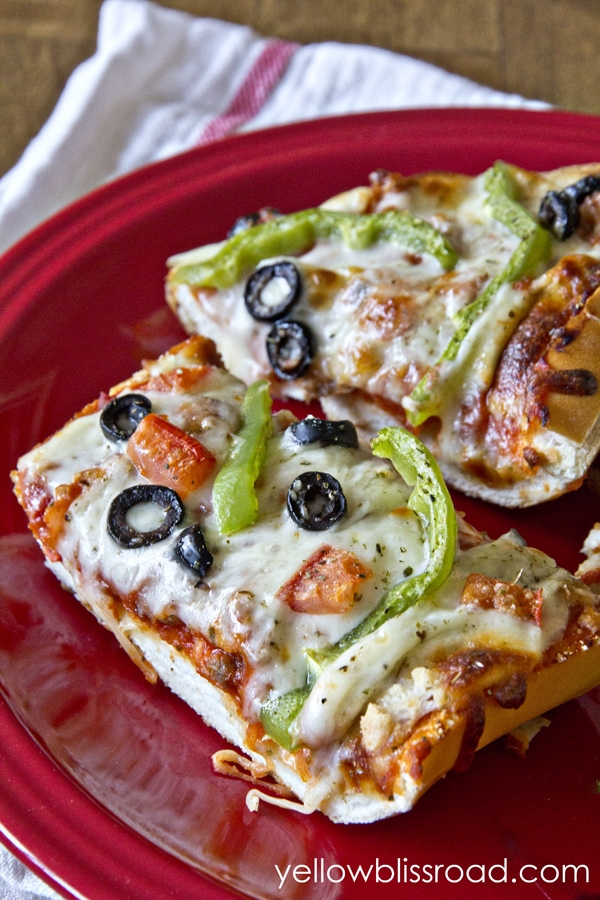 Grab the recipes for the Shrimp Salad and the Salmon Burgers here: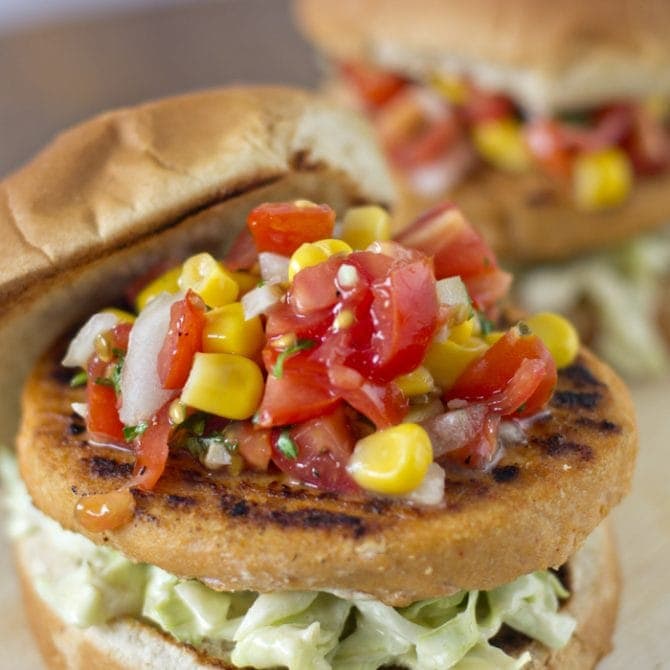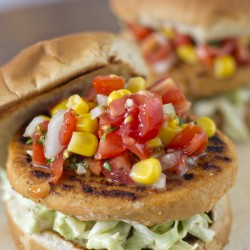 Salmon Burgers with Cabbage Slaw and Tomato Corn Salsa
Ingredients
4 Seapak Salmon Burger Patties
4 Hamburger Buns
Cabbage Slaw
1 cup green cabbage chopped (about half of a small cabbage)
2 tablespoons mayonnaise
1 tablespoon Dijon mustard
1 lime
1/4 teaspoon garlic powder
Salt and pepper to taste
Tomato Corn Salsa
1/2 cup diced grape tomatoes
1-8 oz. can corn drained
1/4 cup diced sweet onion
1 tablespoon chopped cilantro
1/2 teaspoon minced garlic
Salt and pepper to taste
1 lime
Instructions
Cook Salmon Burgers according to package directions. After burgers are heated through, heat buns in the same skillet, face down.
Cabbage Slaw
Combine all ingredients except the lime together in a small bowl. Squeeze lime juice over the cabbage and add salt and pepper to taste. Divide cabbage mixture between the four bottom buns. Top with a salmon burger.
Tomato Corn Salsa
Combine all ingredients except the lime together in a small bowl. Squeeze lime juice over the salsa and add salt and pepper to taste. Spoon salsa onto the four salmon burgers and top with the hamburger buns.
Find all main course recipes HERE and a complete list of recipes on the site HERE.