This Five on Friday post is going to be a little different than the last few. We had a bit of excitement at our house yesterday. A certain five year old little boy hit a big milestone.
He lost his first tooth.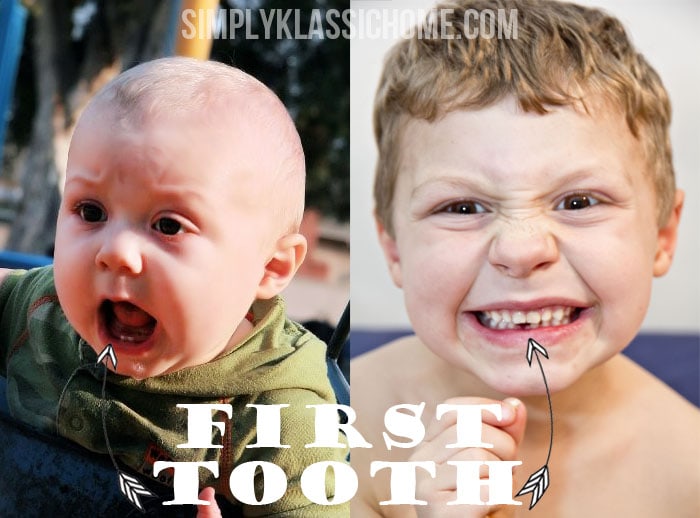 I went to pick my kids up at preschool, and just like any other day they came running up, very excited to see me. Only today, my son had his mouth open and was pointing at his missing tooth.
"Mommy my tooth came out because I opened my yogurt with my teeth!!!"
(for the record, his tooth was ready to come out).
I had to gulp back tears as I saw the excitement in his eyes – he had lost his tooth and I had missed it.
"Mommy is the tooth fairy coming tonight???"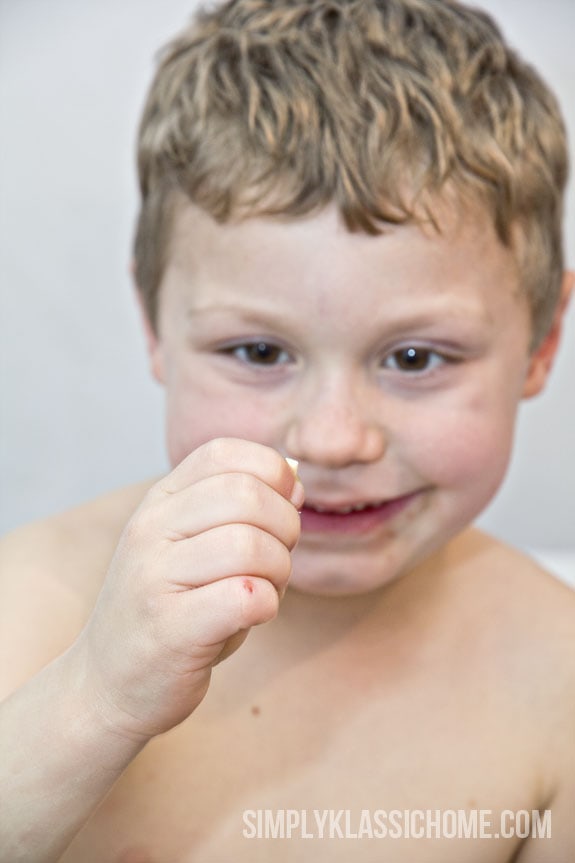 Well crap. I had all kinds of plans to have a cute little pillow with a pocket for his tooth, but I just never got around to it. Thank goodness I had the good sense to take pictures.
So we made a little envelope out of paper and sealed it with leftover washi tape.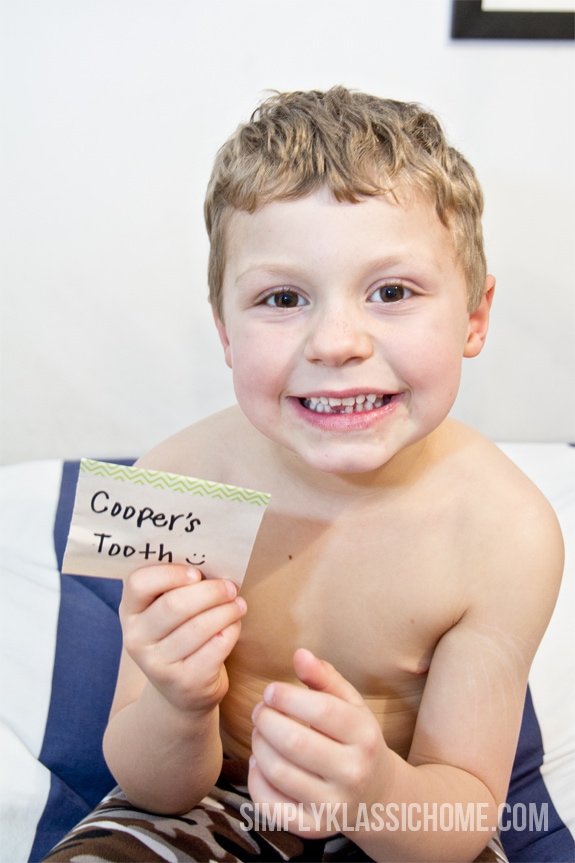 He was very excited to wake up this morning and find the dollar that the tooth fairy had left them. Such innocent trust, these little ones have.
Life seems to be zooming by me these days. There is so much to do and just not enough time to do it. My son will be in Kindergarten in September. Yet another five year milestone will be reached.
I'm going to be on the ball with that one, and will have my first day of Kindergarten photo ops all planned out.
I'm off to the vet with my little fur-baby, who isn't feeling well. Say a little prayer for her today, if you're so inclined.
Have a wonderful weekend, I'll see you all on Monday!