Free Printable Gift Card Envelopes

I've got a fabulous last minute gift wrap idea for you! I buy gift cards every year for lots of people, especially teachers, because let's face it – they're easy gifts! I usually give them in an envelope with our Christmas card, but this year I wanted to do something a little more special. So I created these Custom Gift Card Envelopes! You can print out the free download below, and make your own custom wrap for gift cards, or even fill them with small treats (it will fit a few small pieces of candy or a cookie).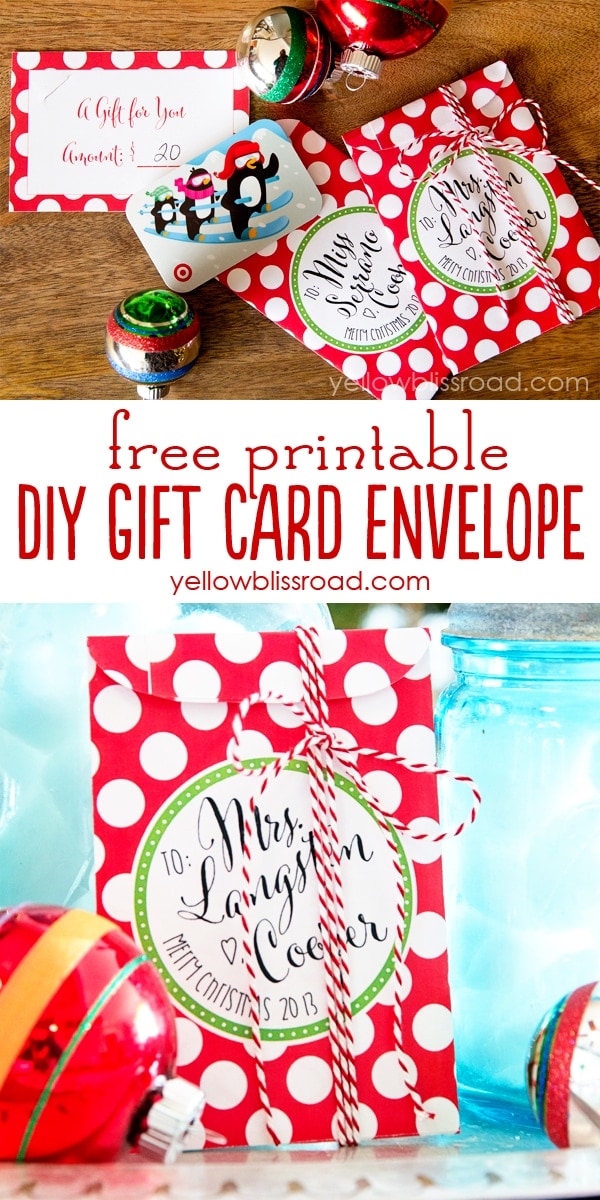 I added the text in Photoshop, which you can do as well, or just hand-write your recipient's name (or better yet, let your kids do it if it's from them!).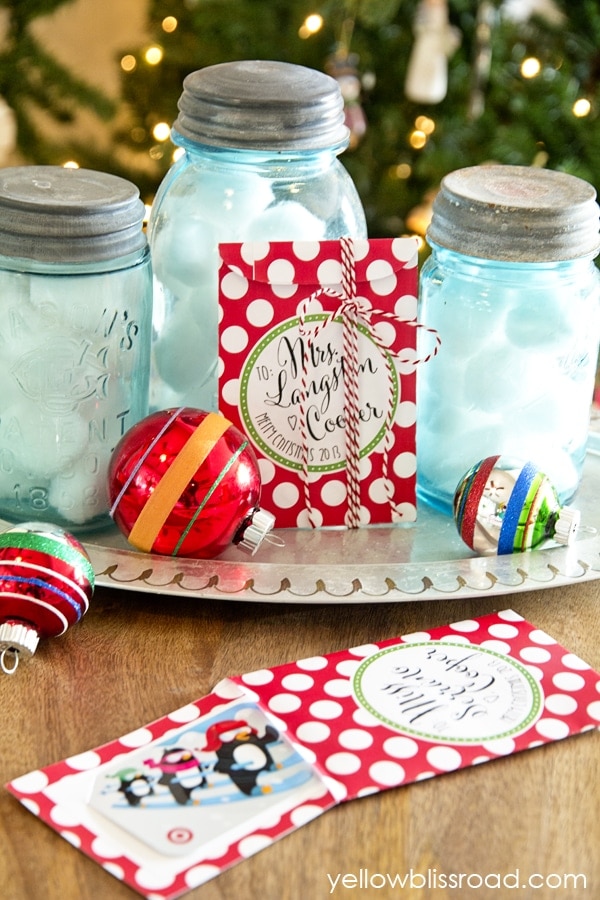 The second download is a sheet of cards to place inside the envelope if you wish. You can attache the gift card using double stick tape, or by cutting diagonal slits in two opposite corners of the card. Don't forget to fill in the gift card amount!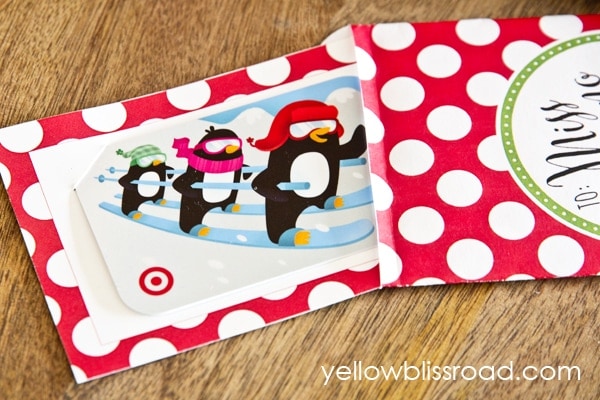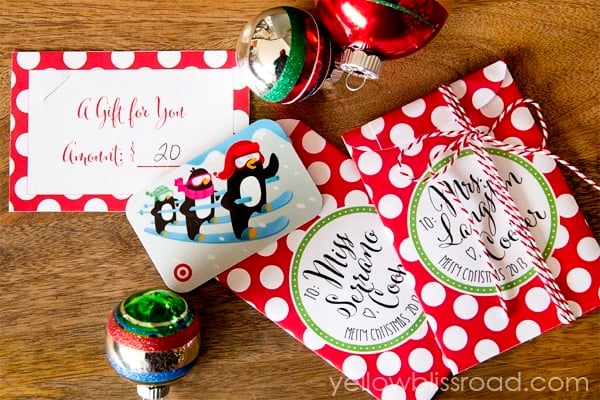 The envelopes are super easy to put together. You can find the instructions with my printable Advent calendar.
Fold them up, fill them up, and seal with washi tape, or wrap with a cute piece of twine or ribbon.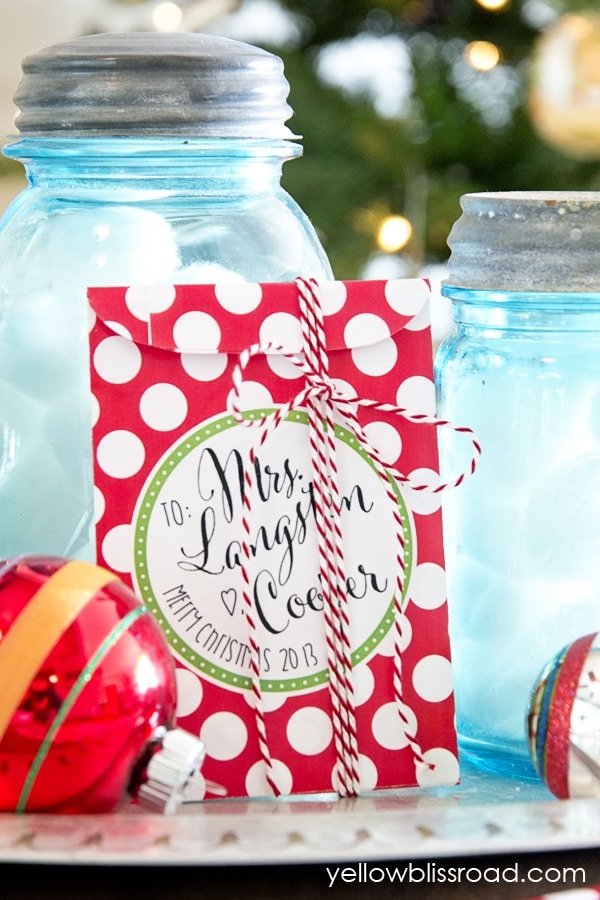 My kids will help me with the folding and filling, and I know their teachers will just love these!
The download is a .jpeg format so you can open in Photoshop and add the text if you wish.
(click on the link, then right click on the image and "save")
*All of the free printables on this site are for personal use only and not to be sold or redistributed. 
For lots more free Christmas Printables, click on the image below: