Free Printable Paper Bag Puppets

Hi everyone! I'm Heather from The Caterpillar Years, and I'm so excited to be sharing my first post as member of Kristin's creative team!

You'll find me here each month, sharing fun crafts and activities you can do with kids.
This month I have a craft project that one-year-olds through twelve-year-olds (and even adults!) will have fun with!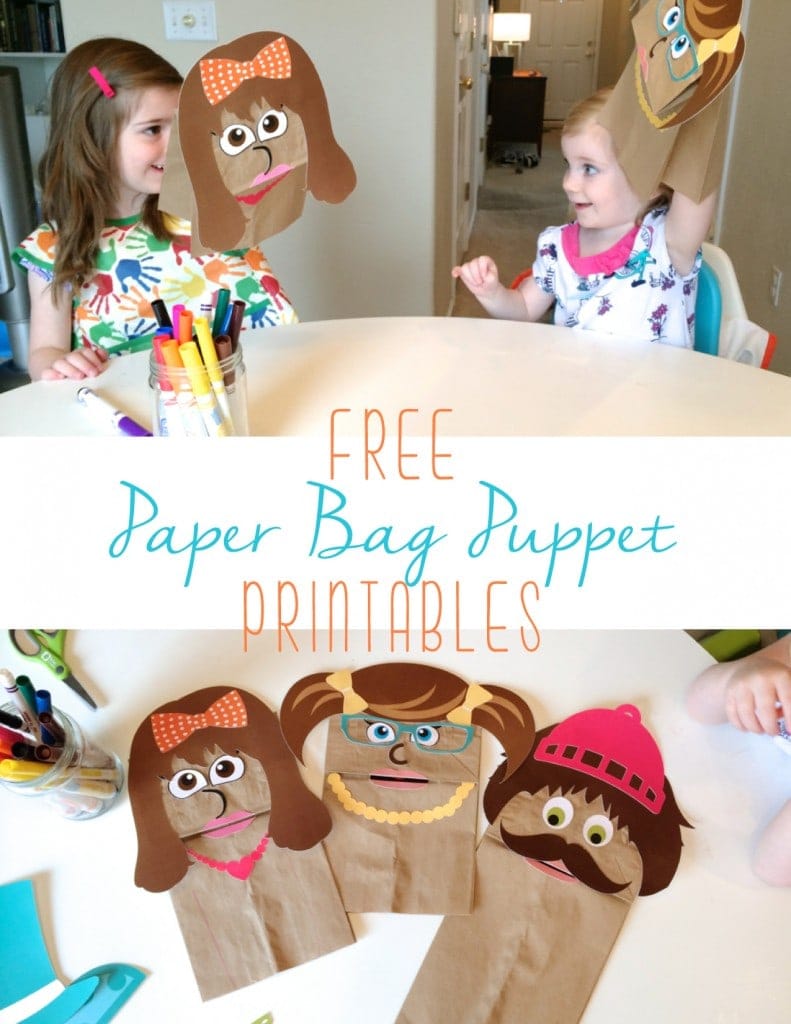 Supplies:
Color Printer w/white card-stock paper (5 pieces)
Scissors (and possibly an X-Acto blade)
Glue Sticks
Paper Bags
Markers (optional)
First things first, download the free printable: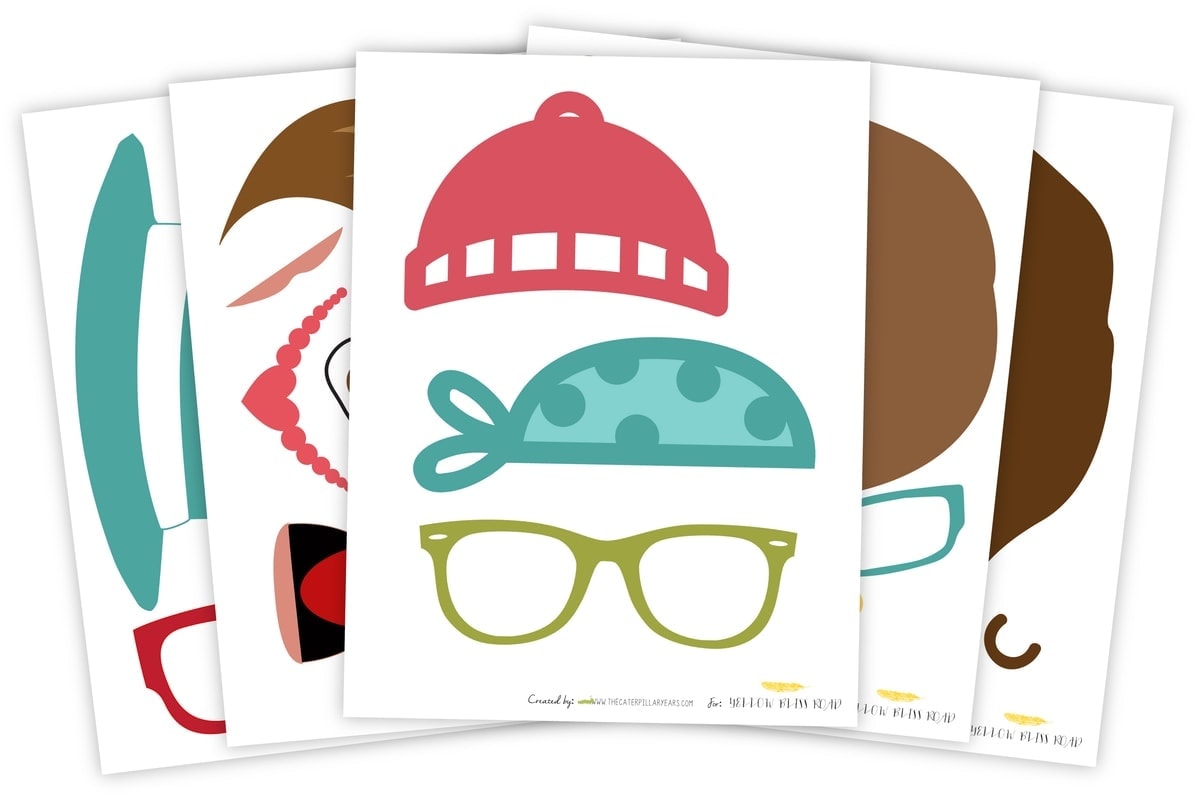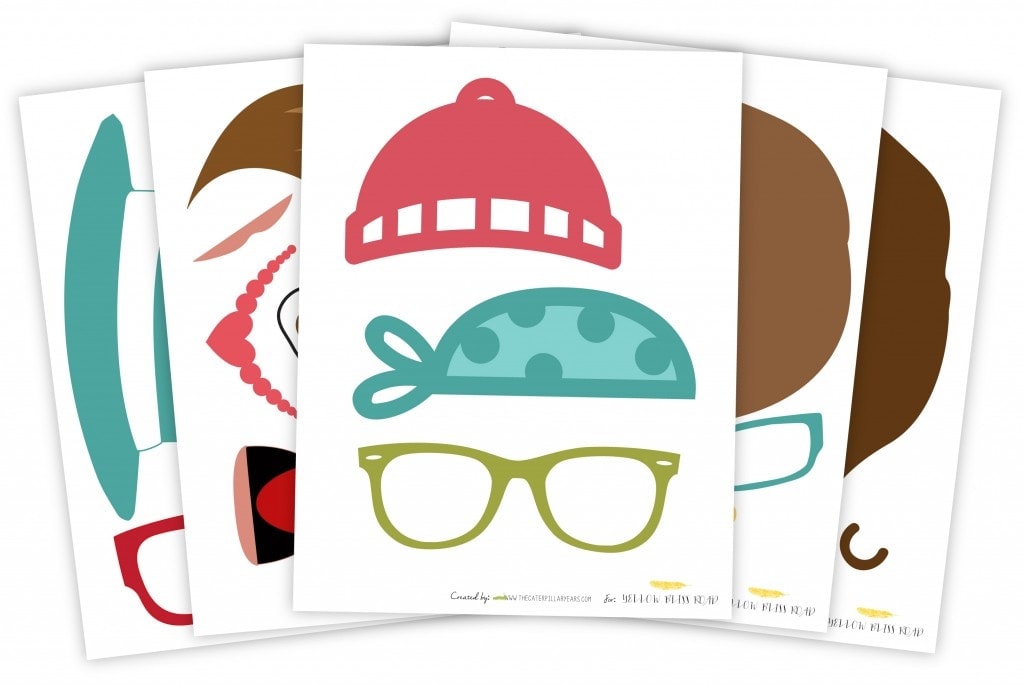 Then print out the five pages (or the pages of your choice). I recommend card-stock because it will hold up better, but regular old printer paper works too!
Once you have your five pages printed out, it's time to cut!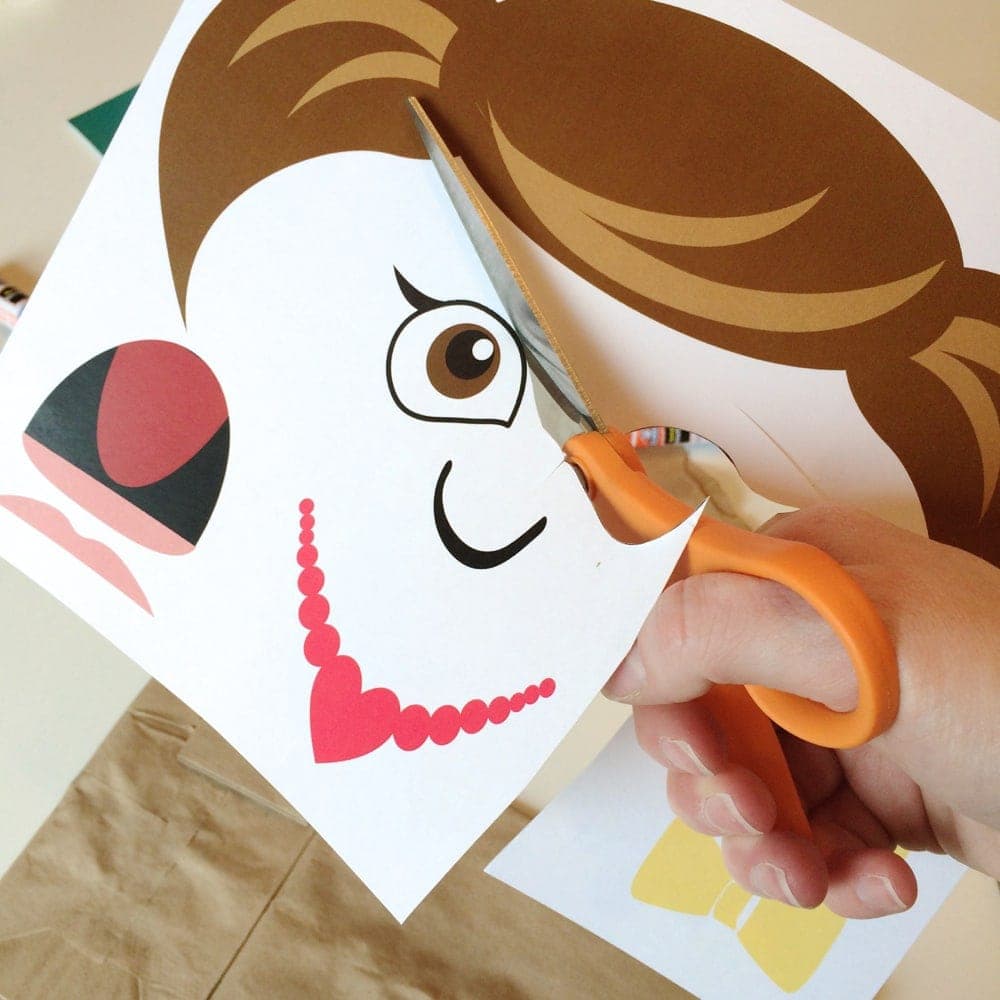 If your kids are on the younger end, you'll be doing most all of the cutting-out yourself. So after the kids go to bed, grab those five pieces of card-stock and sit down in front of your favorite show with a glass of wine and make an evening of it! You'll be happy you did this part on your own time, and not while eager little hands were grabbing at each eye ball and pair of glasses as they fall to the table.
If you have big kids, make them do the cutting! My five-year-old loves her scissors, and was very excited for a cutting project.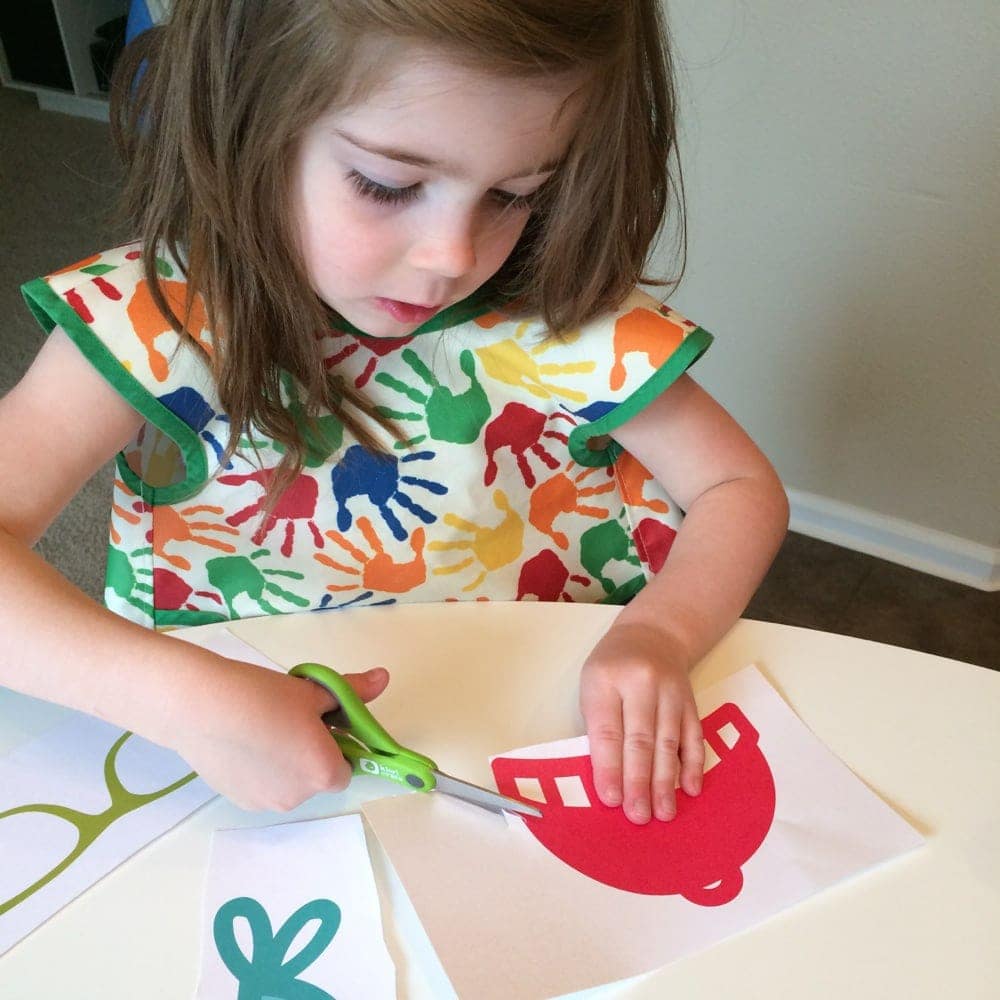 Some pieces are easier to cut out than others. I used an X-Acto blade to cut out the inside parts of the glasses, but the great part about these pieces, is they don't have to be perfectly cut-out to use them. Cut a white boarder around the edges, color in the glasses to make sunglasses instead, or just cut big squares around the pieces. Trust me, your kids won't care!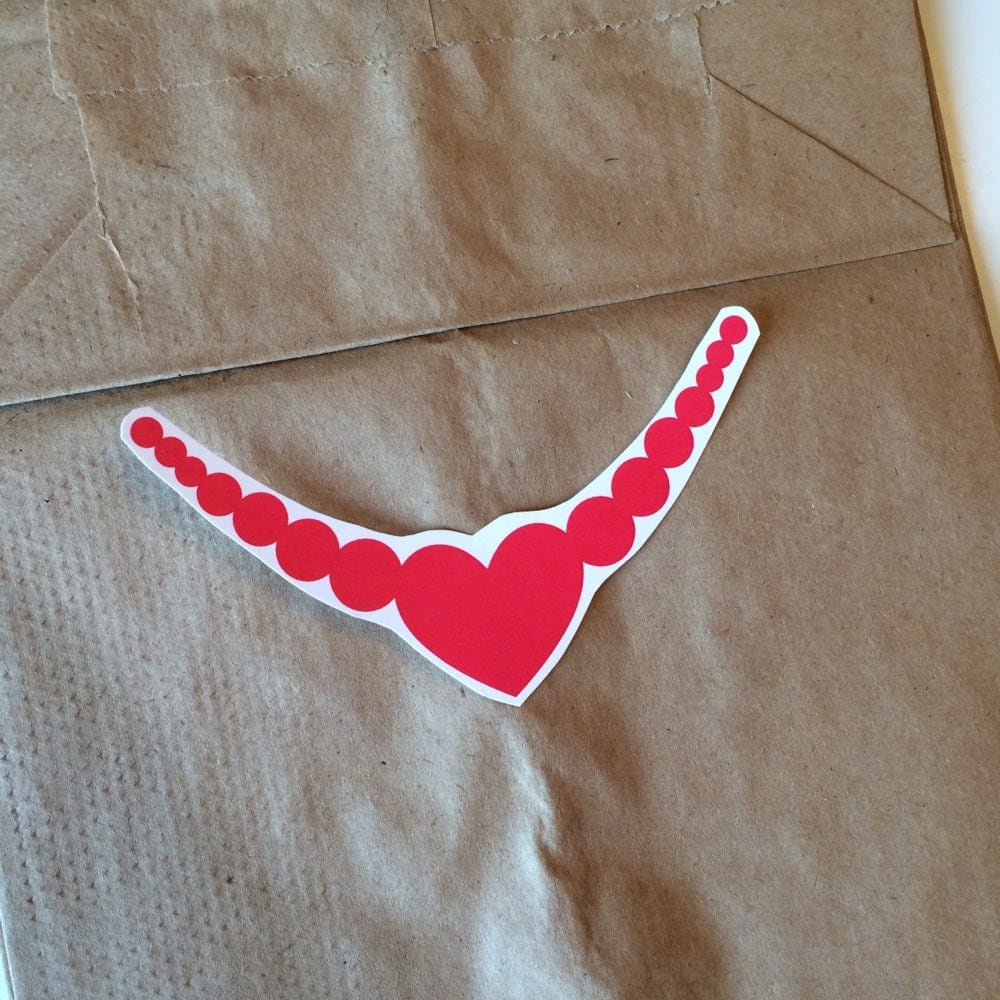 Once you have all of the pieces cut out, the creativity can begin!
I sorted our pieces by type (hair together, hats together, eyes together, etc) and then let my girls pick and chose which pieces they wanted to use for their puppets. It was so much fun seeing the combinations they came up with! The possibilities are endless!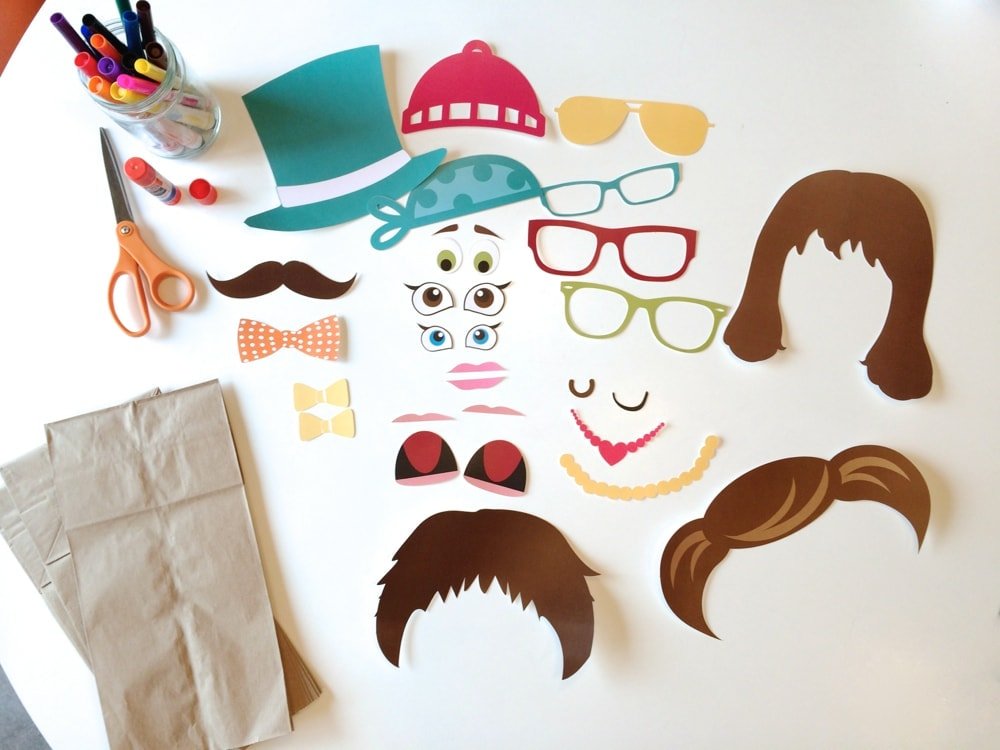 Use your glue stick to attach your chosen pieces to your paper bag. While you're waiting for the glue to dry, hand out the markers and let them color clothes on their puppets!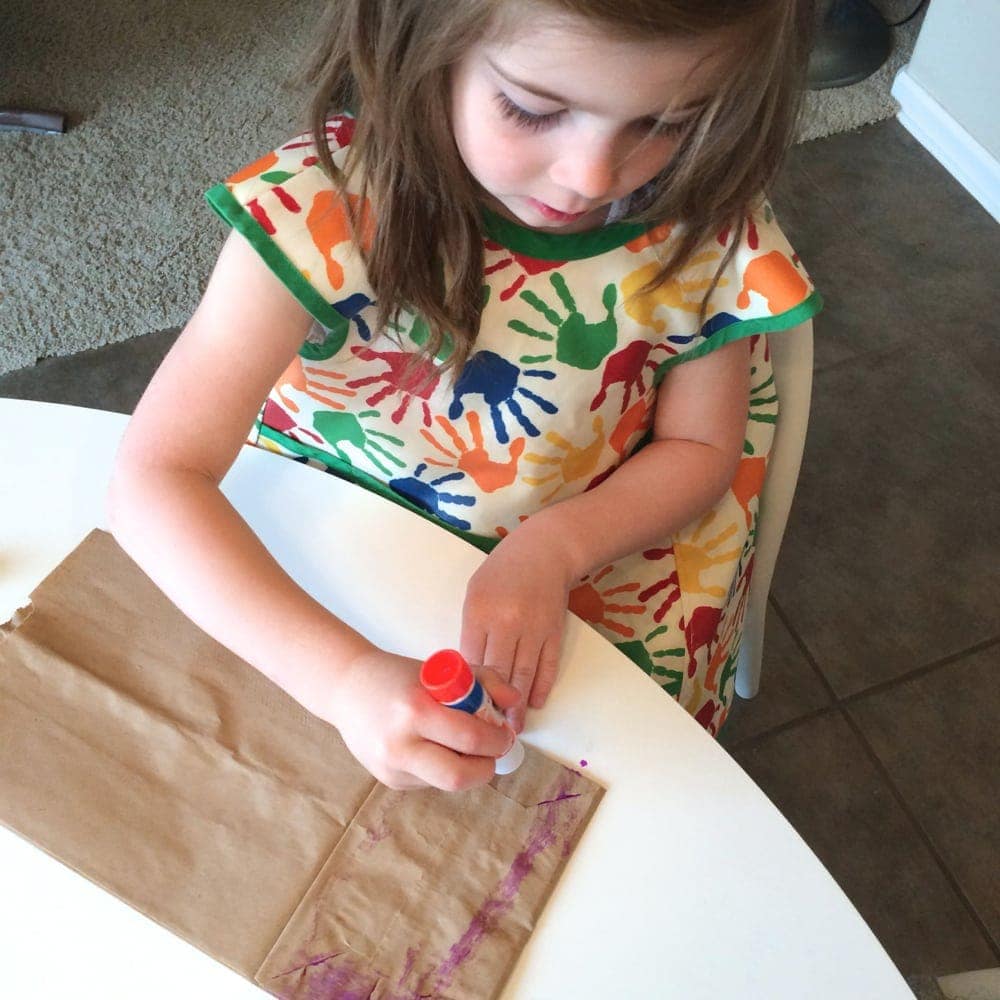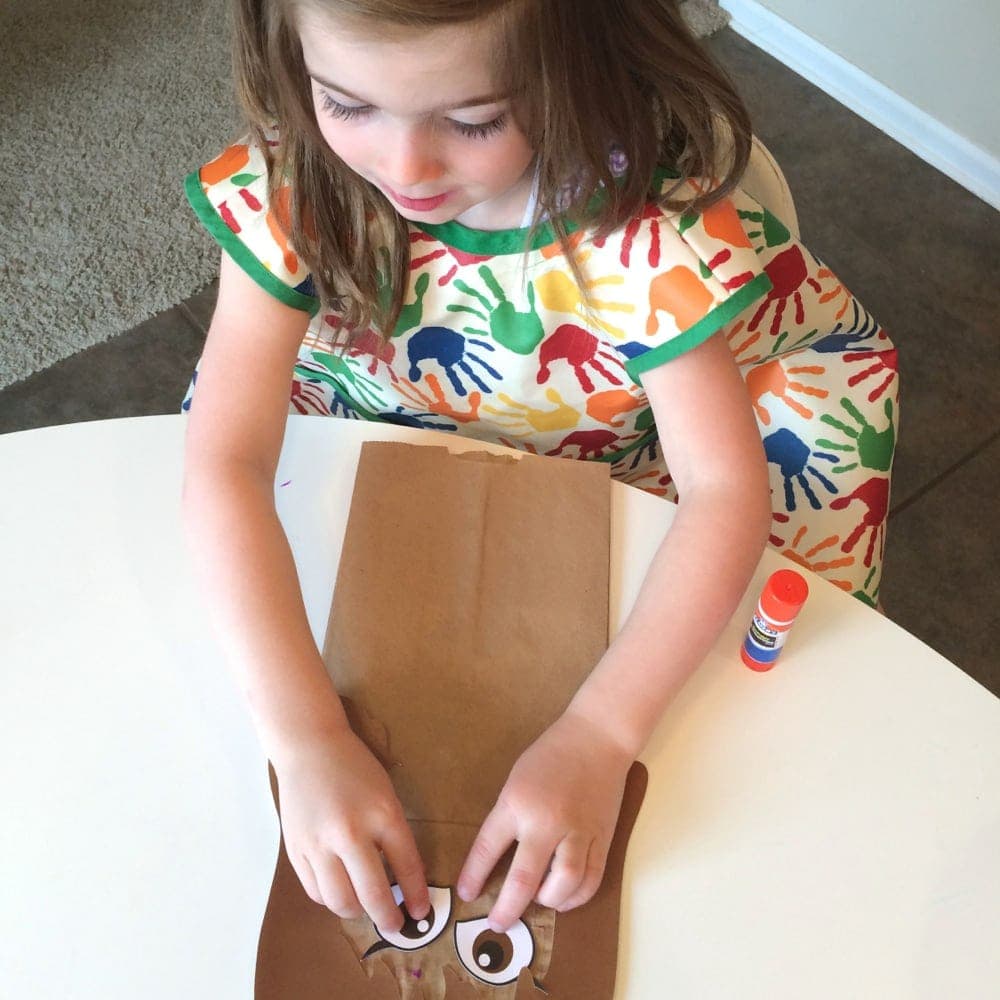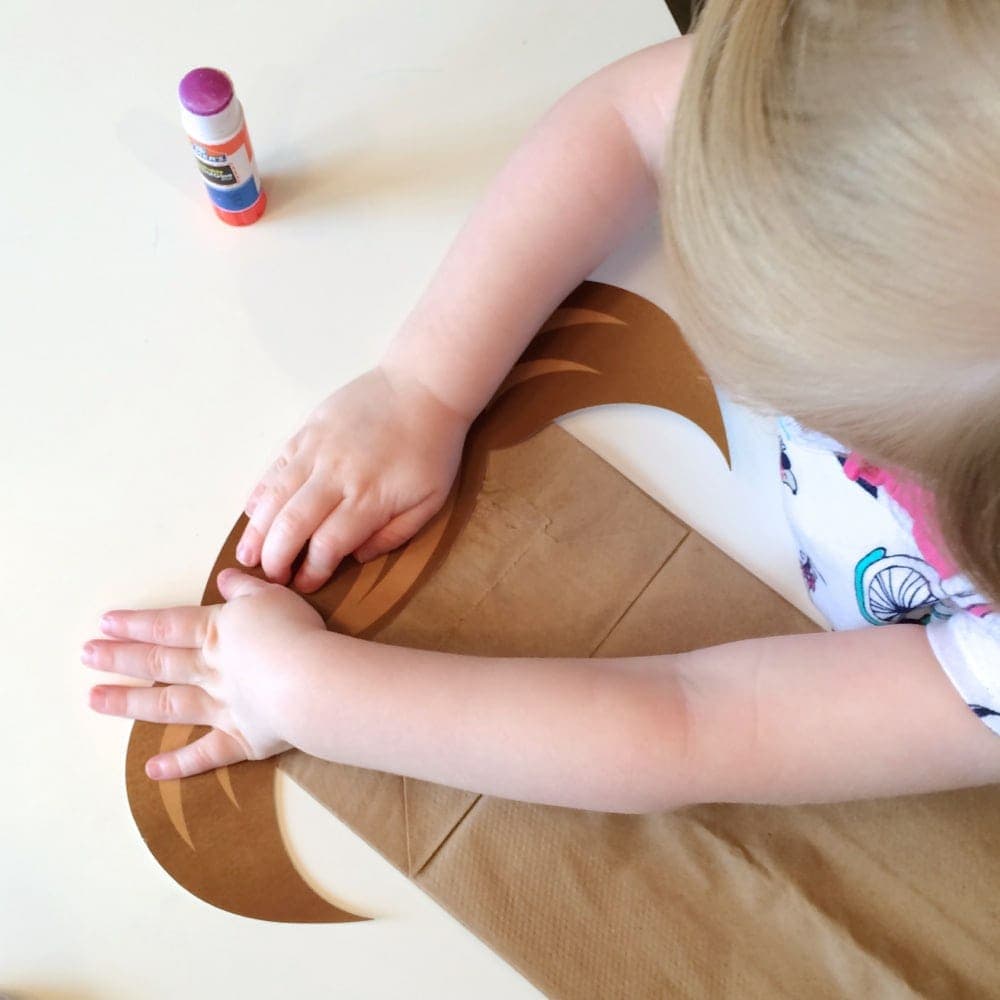 Depending on how short your puppeteer's arm is, you may need to trim the length of the bag. Make sure you do this before any clothing coloring takes place or you may have an upset clothing designer on your hands!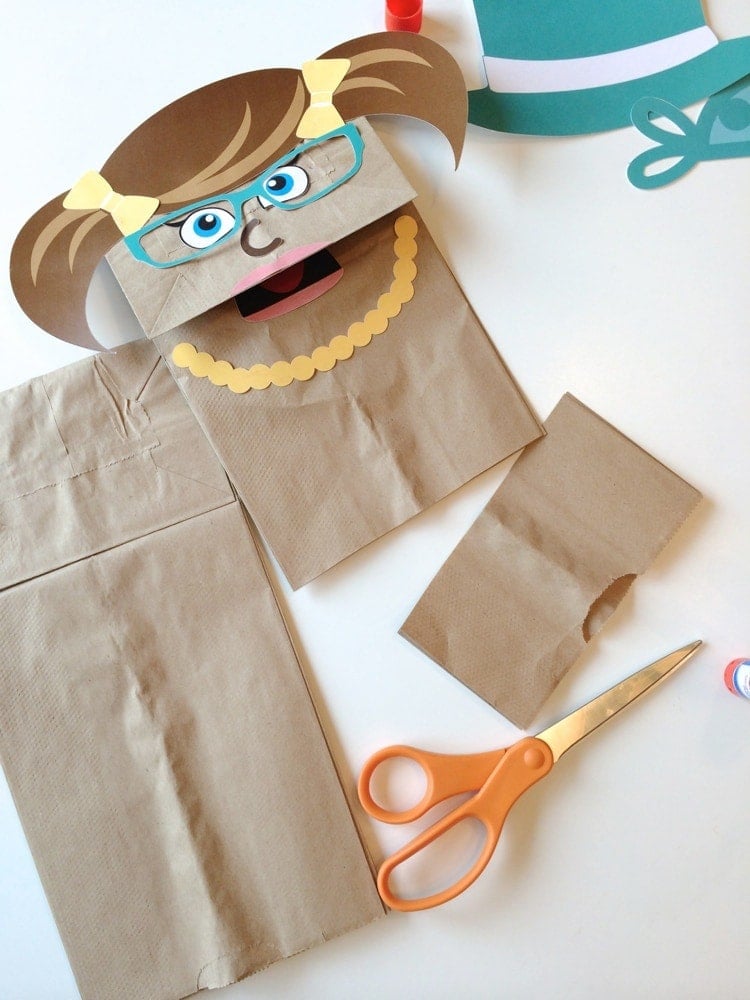 Once the glue is dry, you're ready for playtime!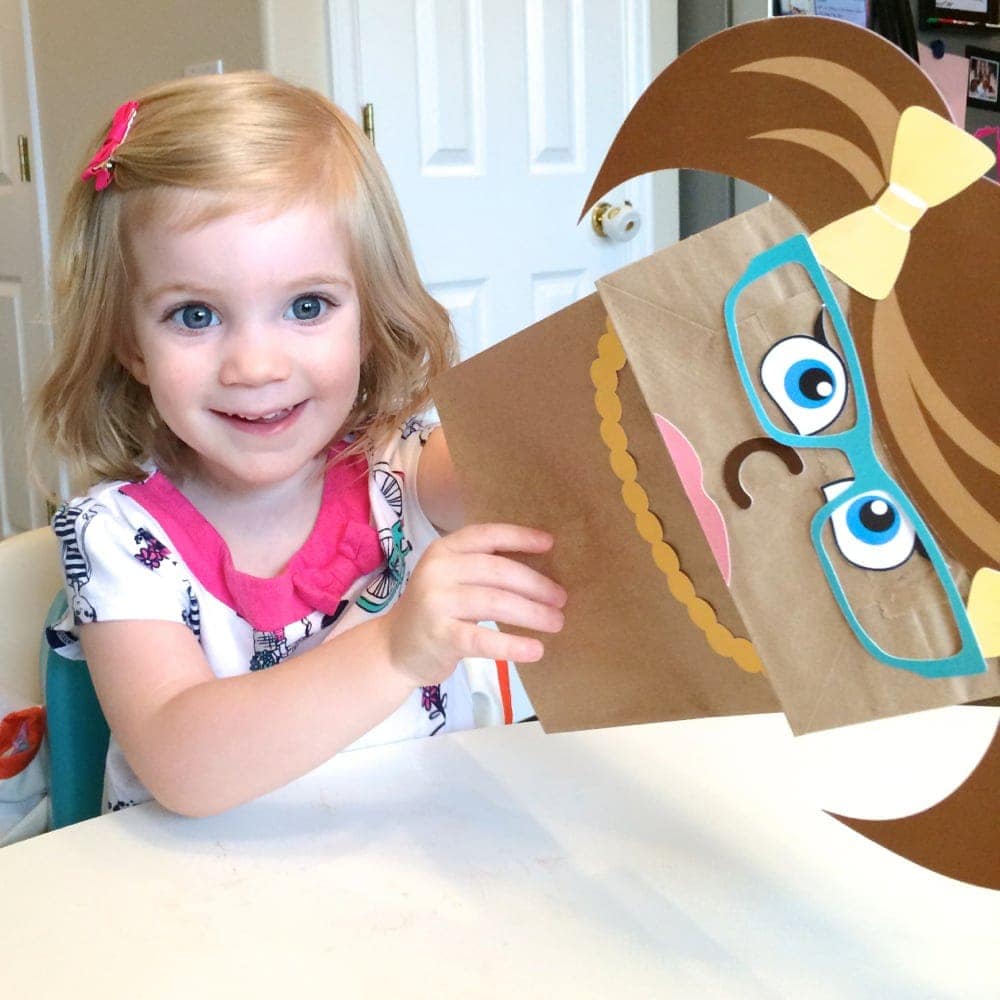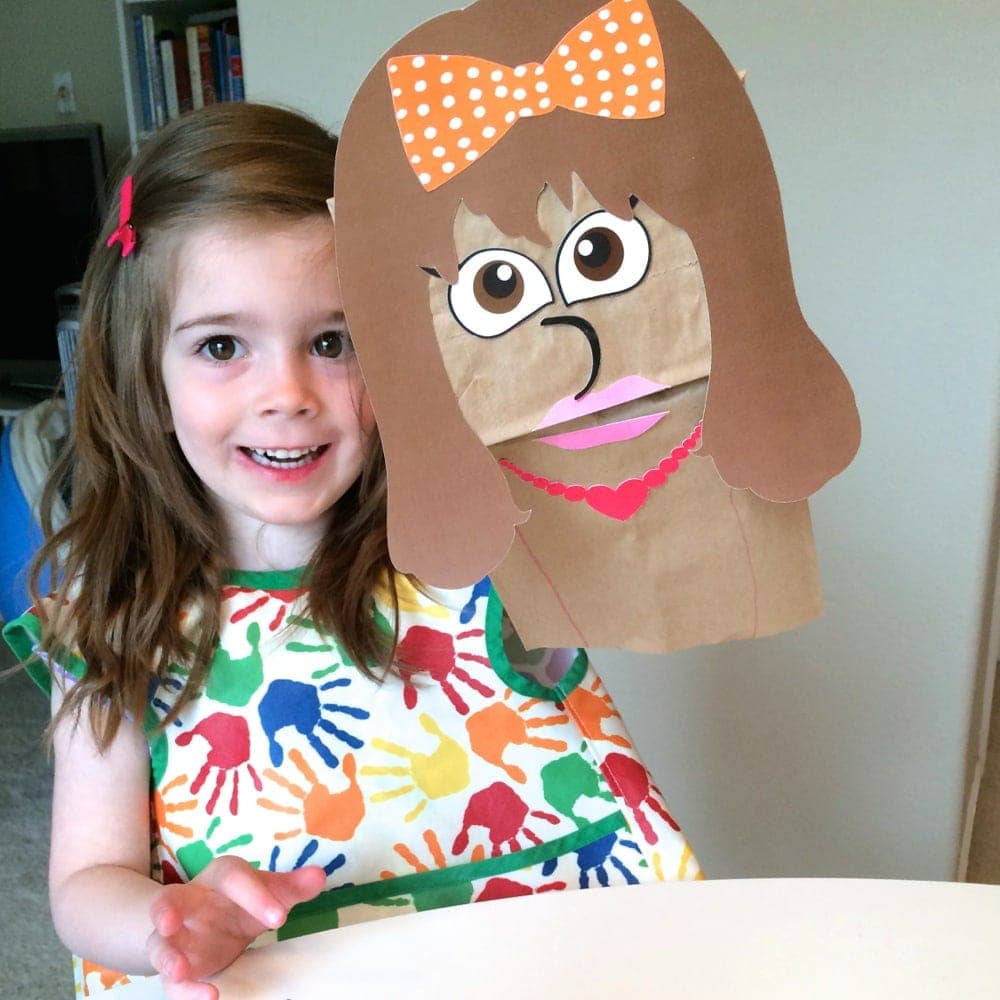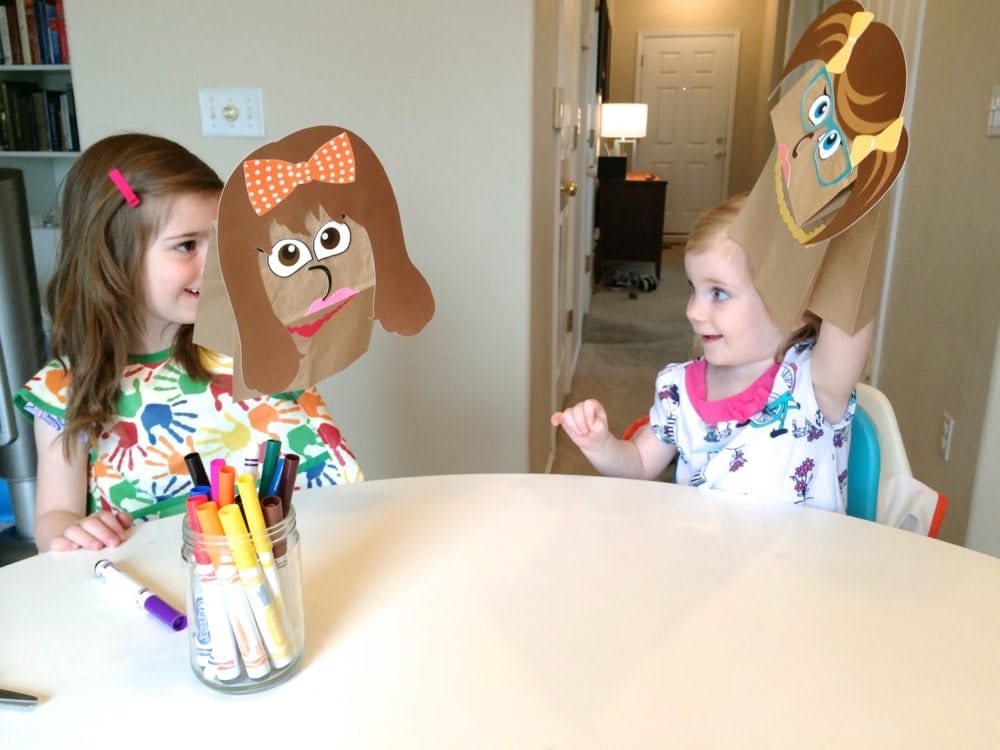 Happy Puppeting!

____________________
Aren't these adorable? I know my kids will have so much fun designing their own puppets!! Thanks Heather!
For more kid friendly ideas, check these out: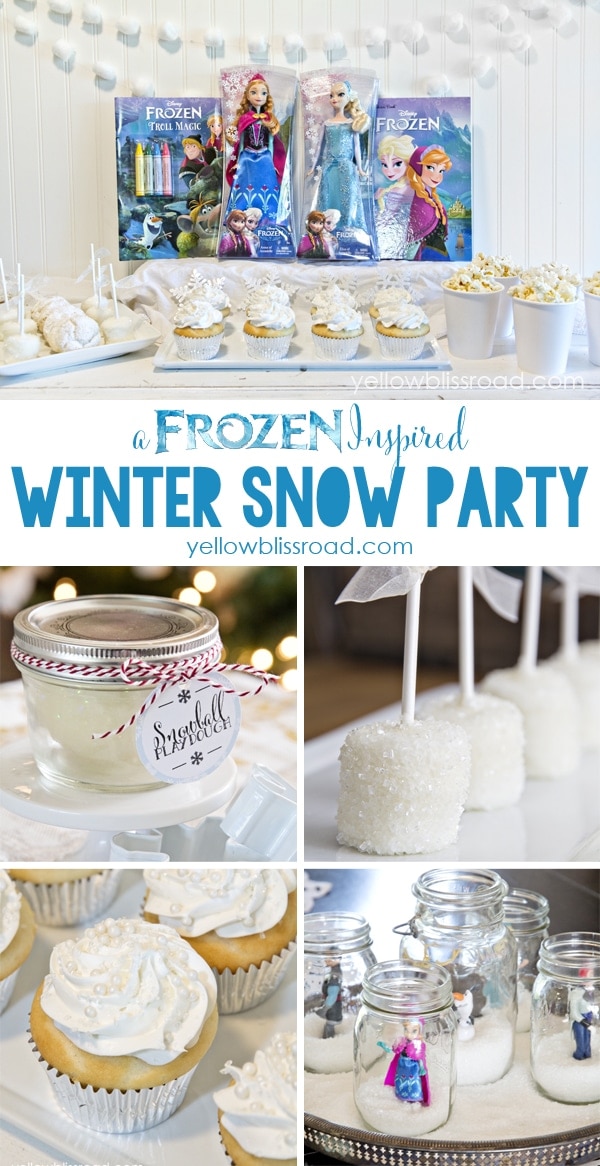 Disney's Frozen Inspired Party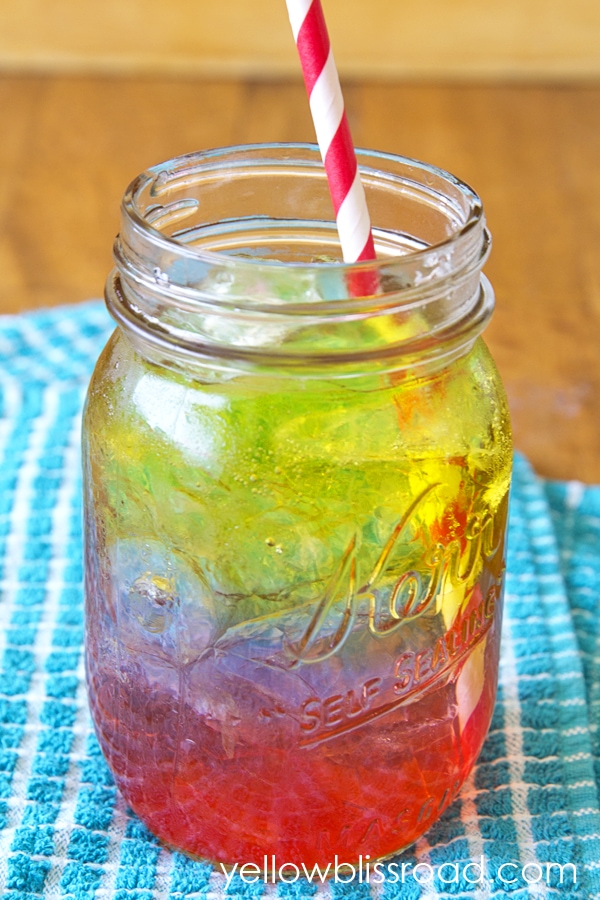 Super Power Punch and Free Movie Night Printable